Over 250 Families to Choose From
Following are the hopeful families that meet your criteria. If you want to learn more about them, simply click on their name(s) and you will be taken to their personal webpage with more photos and details of their life. Feel free to browse through as many as you'd like...they are all wonderful, pre-approved families just waiting to become parents.

We hope to teach your child the beauty of family and the love we share for one another, having fun together, the importance of working hard to attain her dreams, treating others as you would like to be treated, a strong self-worth and moral compass, and the value of education with a life-long love of learning. We will model how to be a responsible and kind person, and share our priorities for closeness, f... [Learn More]
Child's Raised Religion: Other
Preferred Gender: Either
State: California

As with any relationship or friendship the most important quality is trust. We hope to develop an open and honest communication with you and provide support for each other. We imagine that this experience is just as scary and nerve wracking for you as it is for us. But if we build a trusting relationship, perhaps we can help each other through this difficult time and be able to experience the joy and excitement of bringing a child into this world.
Child's Raised Religion: Other
Preferred Gender: Either
State: California
REQUEST A FREE ADOPTION INFORMATION KIT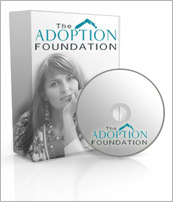 Your information is confidential.
Information will be mailed in an unmarked envelope.
Financial Assistance (as allowed by state law)
Information about our Free Housing for Birthmothers