Free Birth Mother Services
We will present you with profiles of waiting families to select. All families waiting to adopt must meet their state's Home study requirements prior to adopting, so you can feel assured that a warm, secure and loving home will be provided for your baby.
Free, safe and protective Housing
To help you avoid the conflict which may arise with your family and friends during your unplanned pregnancy, The Adoption Foundation can help arrange for housing in accordance with state law. For more information, click here.
Financial support with medical and living expenses.
Depending upon the state in which you live, you may be eligible for several types of financial aid. For more information on these services, call us today at 1-877-550-3770 to find out more.
An Adoption Advisor to provide free advice.
Facing an unplanned pregnancy can be a scary and stressful situation. We will provide you with the emotional support you need during this difficult time. Adoption Advisors are available to you 24 hours a day, 7 days a week at all stages of your pregnancy. Contact us today at 1-877-550-3770 or via email by using our contact form.
Pre- approved adoptive families.
Adoption should be YOUR choice. We have families waiting to adopt and provide your baby with everything he or she needs to have a happy and fulfilling life. You can choose the adoptive parents that will provide everything you want for your baby.
Contact Us Today For Your Free No-Obligation Consultation:
Based on your preferences we will provide you with profiles of adoptive families that match your criteria. All adoptive parents must meet their states requirements prior to adopting. Therefore, you can feel assured that a warm, secure and loving home will be provided for your child.
Call 1-877-550-3770 for your FREE No Obligation session with an experienced Adoption Advisor. If you're not ready for a phone call feel free to fill out the birthmother contact form.

We have an extensive database of families that are currently waiting for the opportunity to adopt your precious baby.

CONTACT US TODAY
FOR YOUR FREE
NO OBLIGATION CONSULTATION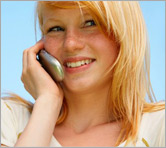 For Your FREE No-Obligation
Consultation1-877-550-3770

REQUEST A FREE ADOPTION INFORMATION KIT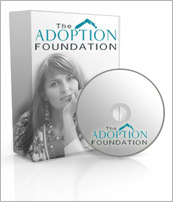 Your information is confidential.
Information will be mailed in an unmarked envelope.
Financial Assistance (as allowed by state law)
Information about our Free Housing for Birthmothers