John and Rachel
We are not going to pretend to know how or what you're feeling at this point in your life. The selfless decision to allow one's child to be adopted is so brave but must be extremely painful. We can promise you this: if you choose us to raise your baby, he or she will be raised with love by two dedicated, loyal people who will be eternally grateful for the opportunity to give your child a forever home with us.
Describe your childhood:
Rachel: I had a stable and loving upbringing. I grew up on a farm in the Midwest. My mom taught school and my dad farmed and worked in a factory. My family, including parents, grandparents, uncles, aunts and cousins all lived on the same stretch of road (still do). My sister Katie and I rode motorcycles and four-wheelers after school. My best friend Sara and I rode bikes and played fast-pitch softball in the summer. I played sports, played in the band and put together the yearbook while in school. I worked at an apple orchard, McDonalds and a local grocery store to pay for my first car, spending money and college expenses.

John: I was born and raised in Alabama. My parents divorced when I was nine years old. I spent time with both parents and both sides of the family on a regular basis. I loved school and learning (was a big nerd). I played football and enjoyed riding BMX bikes and skateboarding. When I was 15 I bought my first car by mowing lawns. I worked at a local video rental store after I turned 16 and worked there until leaving for college.
Tell us about your home?
We bought our "forever" house in 2012 with the idea of growing our family. Our single family home is two stories with a finished basement and a big backyard. We are all about comfort so our family room has not one, but two sofas with a big coffee table for playing games and watching movies. We also have four furnished bedrooms and a large eat-in kitchen.
When you have a 3-day weekend, what do you like to do?
We like to spend time with family and friends by cooking dinners at home or trying out new local restaurants. John likes to canoe, hike and kayak whereas Rachel enjoys writing, cooking and poking around in her flowers. We both enjoy live music and participate often in local festivals, farmers' markets and fundraisers.
Do you have pets? If so tell us about them?
We have two pets, a 12-year-old golden retriever mix female dog and a 12-year-old domestic short hair female cat. Both are rescue pets. Both animals are good-natured, friendly and healthy. Molly still acts like a puppy by spinning, prancing and wagging her tail when she is about to be fed or walked. Kitty prefers to sleep, either in the sun or on our lap. Both animals are low key and sweet. We love them dearly.
What do you hope to teach your children?
We want to teach our children how to be kind, responsible and self-sufficient members of society. We hope to instill in them a sense of moral integrity and empathy as well as a strong work ethic. We wish to convey the importance of family, education and community.
Describe your neighborhood?
Our neighborhood is quiet and safe, and located on the outskirts of a growing town. The subdivision is small and laid out in a mile-long loop with only one road leading in/out, so there's little traffic. Our neighbors are always out and about, exercising, walking dogs, riding bikes with their children or playing basketball in their driveways. The school bus for the grade school (which is a mile away) stops in our neighborhood. We are within walking distance to the local high school.
What will you tell your child about his/her birthmother?
We plan to speak positively, openly and freely and and will not shy away from any questions the child might/will have regarding his or her birth mother or adoption-related topics.
It's Daddy's day - what activity do you want to share with your child?
No electronics and no TV. I would like to share an age appropriate activity outside or something fun but educational. We have many children's activities in our area.
What kind of education are you hoping to provide for your child - Private or Public?
We live just a few blocks away from the highest-rated and arguably the best public elementary, middle and high schools in our city and county. The school system is one of the main reasons we bought a home in the area. John attended private school until the age of 12 then entered the public school system. Rachel attended public school K-12. We plan to evaluate your child's needs before enrollment, and if there are reasons to pursue a private education we will make it happen, as there are a few excellent private schools in our area. Otherwise, we do plan on sending the child to the local public schools.
How did you come to the decision of adoption?
We have been unable to have our own children despite years of trying. We made the collective decision to do everything in our power to become parents. We talked to adoption agencies and lawyers and friends who were parents of adopted children. We also completed all the courses required to foster children in our state and volunteered to be foster children advocates in our county. After a lot of thought and soul-searching, we agreed that what we truly wanted was to raise a child from infancy into an adult.
What faith will you raise your child?
We will raise our child with Christian values. We are non-denominational.
What kind of a relationship do you hope to build with your birthmom through her pregnancy?
We hope to build a warm and positive relationship with our birth mom that is based on trust and mutual respect.
How did you meet?
We were matched on Eharmony in June 2008 and had our first date a couple of weeks later on a Saturday morning at a local pancake house.
What was your relationship with your parents like?
Rachel: I am close to my parents and always have been. They are upstanding, honest, reliable folks who have worked hard for what they have and are very generous with their time and money. I see them often. Just last week my mom and I went to the local farmer's market and she bought me a frozen whole chicken to fix for supper.

John: I lived with my father the majority of the time after my parents divorced when I was 9. He was a supportive and excellent parent as well as an ideal role model. He taught me the value of hard work and integrity. I also spent time with my mother who lived an hour and a half from my father. My mother has always been fun to be around. She gave me exposure to "big city" cultural and entertainment offerings. My father passed away in 2013. My mother recently moved to a neighborhood that's only a few miles from our home.
What attracted you to each other?
John ordered lingon berry pancakes, paid for my breakfast and told me my online photo didn't do me justice in real life. He called me a few days later and asked me out again. He was funny, very smart, respectful and always did what he said he was going to do. We never ran out of things to talk about. He still makes me laugh every day.

At our first date John knew that Rachel was completely unique and extremely bright. She was also a knockout.
Please describe your personalities:
Rachel: I'm good-natured, trustworthy, loyal, hardworking and curious. I am always looking for the humor in situations.

John: I enjoy life and love to laugh. I'm curious and enjoy learning new things every day.
What are your hobbies?
Rachel:I like to write, read, bake and enjoy gardens, farmer's markets and going to the movies.

Together we enjoy live music and trying new cuisine and restaurants together.

John: I enjoy reading, hiking, and kayaking.
When you close your eyes and see yourself holding your precious baby in your arms what are your thoughts regarding the birthmother?
I hope she is safe and content in knowing her baby is being loved, cared for and protected by a woman who is deeply grateful for the chance to be a mom.
How will a child enrich your life?
To watch the child grow and learn, to laugh with him or her, to teach the child things we know and have the him or her teach us a thing or two about ourselves - he or she would be a part of us, part of our family. Our desire to share what we have and to be able to give to a child who needs it would be the best thing that has ever happened to us.
Why did you each choose the career path you decided on?
Rachel: I have always enjoyed being a coordinator of sorts and I've always liked to work. I've been lucky in that I have the ability to see the big picture while appreciating the details, which makes me a capable, happy and productive event planner.

John: I took an accounting class in high school and went on to major in accounting in college. I enjoyed it and had a knack for it. I enjoy helping people and businesses with financial and tax planning matters.

We have an extensive database of families that are currently waiting for the opportunity to adopt your precious baby.

CONTACT US TODAY
FOR YOUR FREE
NO OBLIGATION CONSULTATION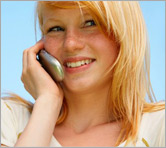 For Your FREE No-Obligation
Consultation1-877-550-3770

REQUEST A FREE ADOPTION INFORMATION KIT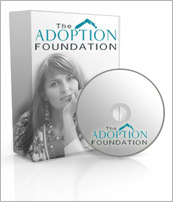 Your information is confidential.
Information will be mailed in an unmarked envelope.
Financial Assistance (as allowed by state law)
Information about our Free Housing for Birthmothers