Vincenzo and Felicia
Our parenting philosophy is to be good role models so that your child would grow up to be someone with solid morals and values. We also promise to help your child find his or her passions and happiness.
Describe your childhood:
Felicia: It was lovely, full of outdoor activities close to the beach. I was happy, loved and most importantly, respected.

Vincenzo: It was amazing. My dad and mom love me so much. They taught me everything I know about life.
Tell us about your home?
It is warm and spacious. There are areas to have fun, relax, read, rest, and enjoy the good things in life.
When you have a 3-day weekend, what do you like to do?
If weather permits, we go to the lake or river or take a short trip to visit a new place close to town.
Do you have pets? If so tell us about them?
Yes, we have a fish tank. It's so lovely and colorful with gold fish.
What do you hope to teach your children?
To love her/himself, to love and respect nature, to be independent and have good values and morals.
Describe your neighborhood?
It is beautiful, full of trees and walking areas for families. It is very family oriented.
What will you tell your child about his/her birthmother?
That she is my hero! She's a lovely and caring person that loves her/him very much.
It's Daddy's day - what activity do you want to share with your child?
Barbecues, playing outside, a baseball game, riding bikes and going to the beach and play in the sand.
What kind of education are you hoping to provide for your child - Private or Public?
Public and then private at college.
How did you come to the decision of adoption?
For love!
What faith will you raise your child?
Catholic.
What kind of a relationship do you hope to build with your birthmom through her pregnancy?
We would love to build an open relationship full of respect and consideration.
How did you meet?
In college.
What was your relationship with your parents like?
Felicia: It was open and friendly. My parents are everything to me. We love each other so much. I am so blessed for being their dauther. It is an honor.

Vincenzo: It is lovely and we are very close.
What attracted you to each other?
We share the same values and philosophies. We are soulmates.
Please describe your personalities:
Felicia: Calm, happy, lively, optimistic, intelligent, caring, lovely, open minded, positive, adventurous.

Vincenzo: Energetic, honest, faithful, determined, optimistic, lively, happy, intelligent, polite, adventurous.
What are your hobbies?
Felicia: Dancing, gardening, reading, learning new languages, running.

Vincenzo: Cooking, dancing, learning new languages, taking pictures, playing mandolin and keyboard, reading.
When you close your eyes and see yourself holding your precious baby in your arms what are your thoughts regarding the birthmother?
Everything she did was for love and I am honored to hold her baby and take care of him/her. It is a blessing.
How will a child enrich your life?
For us parenthood is a path, bringing a heightened sense of love, wonder and appreciation.

We have an extensive database of families that are currently waiting for the opportunity to adopt your precious baby.

CONTACT US TODAY
FOR YOUR FREE
NO OBLIGATION CONSULTATION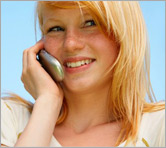 For Your FREE No-Obligation
Consultation1-877-550-3770

REQUEST A FREE ADOPTION INFORMATION KIT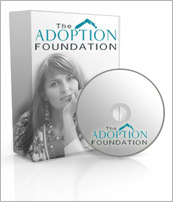 Your information is confidential.
Information will be mailed in an unmarked envelope.
Financial Assistance (as allowed by state law)
Information about our Free Housing for Birthmothers