Tai and Solana
We would first like to say thank you. Thank you for choosing life for your baby and for even considering us to raise your baby. I canít fathom what youíre going through and all of the questions and concerns you must have. What I can tell you is that we will love this child with all of our hearts. We will nurture and raise your baby and make sure that they never miss a meal, and that it is as happy as can be. In our home we take pride in family, knowledge, and exercise. We visit our extended family as much as we can, and love to play outdoors. Our two dogs love children and love the treats they get from our nieces and nephewís sticky hands, so Iím positive they will also love and play nicely with a baby, and child of any age.
Describe your childhood:
Solana: I lost my biological parents when I was nine years old but was adopted by my motherís best friend. My sister and I joined a family with eight other siblings and we loved it. Our home was filled with laughter, good friends, large family outings, soccer matches, and competitive swim meets year round. My family was large and when my parents could not be around to comfort one of us a sibling was always ready and willing to step in and assist with homework, life lessons, a hug, or a shoulder to cry on. Our home was warm with friendship, love, and the loud voices of my siblings yelling about their sporting events while running up and down the stairs. My fondest memories are of my whole family taking up the bleachers cheering for my sisters and me at our soccer games or swim meets. I remember always coming home after a game to a house full of family and smelling the barbeque my dad was cooking. My family would load up our van every Sunday to go to church, and afterwards my mom would spend the day cooking for my family.

Tai: I had a typical Asian childhood with my parents working and my siblings watching over me. My home consisted of my parents who are still together, my older sister, older brother, and younger sister. My family was just more than my siblings and parents though; my aunts, uncles, and cousins constantly came over to our home. Every holiday was and still is filled with my family all getting together and celebrating a holiday, wedding, or birthday. Growing up my father instilled honesty, respect and a sense of pride for working hard. I recall my father going to work as a farmhand from sun up to sun down to provide for his family. My father would tell us he would work hard so we could go to college. Growing up I excelled in academics, athletics and was very social; however, I knew I didnít want to just go to college. My father had given me a passion for working hard and standing up for what you believe in. I was and still am very proud of my father and how he owns his own company now. One day I hope to be able to teach our children the importance of hard work and being proud of what you have.
Tell us about your home?
Our home is a spacious 3,000 Sq feet. Itís far too large for just the two of us and our two dogs. We would love to fill our two spare rooms with the laughter and pitter patter of little feet. Our one story home is overlooking a lake in the back yard while the front yard is at the end of a cul-de-sac. We have a fenced in swimming pool about 100 yards away from our front porch which we would love to teach your child how to swim in
When you have a 3-day weekend, what do you like to do?
When we have a three day weekend we will go to the dog park. If we could get away we usually will drive since itís easier to take our dogs, Ghost and Turbo. Our family lives about eight hours away from us but we donít mind the trip and neither do our boys Ghost and Turbo since they get lots of extra love, attention and treats from our family. If we stay home we will do house chores and tend to the garden.
Do you have pets? If so tell us about them?
We have two boy German Shepherds, Turbo and Ghost. Turbo is a 5 years old black and tan German Shephard. Turbo also has his Canine Good Citizen certificate. Ghost is 3 years old White German Shepherd and is working on his Canine Good Citizen certificate. Ghost has completed the intermediate level obedience training and is always eager to do tricks for yummy treats. Both of our boys are well behaved and very loving dogs who have been socialized thoroughly with children of all ages and sizes. They love car rides, licking our nieces and nephews hands clean and playing fetch for as long as you can throw a tennis ball or Frisbee.
What do you hope to teach your children?
We hope to teach our children about family, compassion, honesty, integrity, hard work, and that no one is perfect; but, we strive to do the right thing. We want our children to know God, and be active in the community with volunteer work. I (Solana) hope to teach our children that itís okay to be adopted. You donít have a void because youíre adopted. You have a place to fit in where we are all human and children of God. Your family is who you choose it to be; and theyíre the people that love you no matter what. We want our children to know that family is who you love and who loves you in return.
Describe your neighborhood?
Our neighborhood is filled with children from the ages of 2 to 10. Every other weekend we as a neighborhood come together and have a dinner, barbecue, or birthday party. There are great elementary, and middle schools within a 10 minute walk and four parks within walking distance.   
What will you tell your child about his/her birthmother?
We hope to respect our birth motherís wishes with this tender subject. We also wish to tell our children when the time is right that they are adopted because we feel it is important to be honest with our children.
It's Daddy's day - what activity do you want to share with your child?
Something outdoors, either with sports or other outdoor activities like hiking, the park, playground, fishing, etc.
What kind of education are you hoping to provide for your child - Private or Public?
We plan to do public education; however, if a Christian/Catholic school in our area is open, it is my hope that they will attend. In addition to that it is our prerogative to send our children to college, as we already have a tuition fund in place that will allow our children to go to a private or public college.
How did you come to the decision of adoption?
We had always talked about adoption since I (Solana) was adopted. We always wanted two or more children and at least a boy and girl. When we learned we could not conceive on our own, adoption was really a relief. No more worrying about pregnancy and really looking forward to just being a mother and father and sharing our lives with our special little people.
What faith will you raise your child?
We will raise our children to be Catholic.
What kind of a relationship do you hope to build with your birthmom through her pregnancy?
We will respect her wishes; however, we would like to talk or text, in order to make sure sheís doing okay and that sheís being taken care of.
How did you meet?
We met 10 years ago at through a mutual friend.
What was your relationship with your parents like?
Solana: My life with my biological parents was difficult. We moved around a lot and didnít have the most stable environment. My adopted parents gave me a home, my own room, and I learned responsibility by taking care of my very own dog. My adoptive parents allowed me the opportunity to play sports and have a tree house. My mother was warm and cheerful while my father was always teaching us to be smarter, stronger, and do the right thing.

Tai: I have a great relationship with both my parents. We are still in contact at least once a week. My parents are a great example of what I believe marriage and parenthood should be like.
What attracted you to each other?
It was never love at first sight, but he was kind and funny, and he constantly bugged me trying to go out, or walk with him to go get a haircut. Our friendship grew to respect, respect grew to like, and like grew to love.
Please describe your personalities:
Solana: Iím outgoing, compassionate, stubborn, and blunt sometimes. I can be impulsive and a bit of a worry wart. I like to plan things out if I can.

Tai: Iím serious, focused, and can be goofy and funny/silly at times.
What are your hobbies?
Solana: My hobbies are reading, writing, and math homework. I like to go camping, hiking, and walking our dogs. However, my favorite time of the day is when my husband comes home and hopefully soon will be coming home to our children.

Tai: Anything involving the outdoors, gardening, and to kill time when my wife is doing homework I will play a video game so she can concentrate. I am also learning to play the piano.
When you close your eyes and see yourself holding your precious baby in your arms what are your thoughts regarding the birthmother?
I would like to be compassionate knowing that her sacrifice has made our lives whole. I would be forever thankful that she gave us our child.
How will a child enrich your life?
Itís our dream come true to be a family. We will finally be able to teach everything we know to our little babies. We could give them the knowledge and tools to succeed and be a kind, thoughtful, successful and hardworking individual.
Why did you each choose the career path you decided on?
Solana: My birth mother passed away when I was 9 years old. I wanted to be a police officer and help people. I wanted to bring compassion and closure to families and because I have an innate sense of protection for my family and friends.

Tai: I studied aeronautical engineering and then I joined the Marine Corps for the challenge and pride of belonging that it offers. My dream has always been to be an astronaut, and this career is assisting me in some of the requirements needed. I've decided to stay in the Marines because of the impact I can make on the future generation. Watching my Marines grow, learn, succeed and most importantly to be happy has been one of the big reasons I have stayed in this career.

We have an extensive database of families that are currently waiting for the opportunity to adopt your precious baby.

CONTACT US TODAY
FOR YOUR FREE
NO OBLIGATION CONSULTATION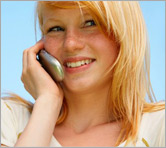 For Your FREE No-Obligation
Consultation1-877-550-3770

REQUEST A FREE ADOPTION INFORMATION KIT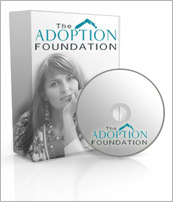 Your information is confidential.
Information will be mailed in an unmarked envelope.
Financial Assistance (as allowed by state law)
Information about our Free Housing for Birthmothers