Mark and Stephanie
Thank you for taking time to consider us as adoptive parents for your child. We can't begin to imagine how difficult and challenging this time in your life must be. The path you have chosen truly takes a selfless individual who is full of love and courage. We would love and take care of your child and provide your child with a safe, loving home and family. We are open to having a relationship with you within your level of comfort. Such as sharing pictures, updates, or even visits if that is what you would desire as we want to respect and honor your wishes. Your child would grow up in a home knowing how much their Birth Mother loves them and how much respect and love we have in our hearts for her.
Describe your childhood:
Stephanie: I was raised with my sister between two homes as my parents divorced when we were young and then both sets of our parents eventually remarried. From those marriages came the addition of a half sibling and some step-siblings. Most of my childhood was spent living with my dad. Dad took us on a few trips when we got older, but our normal weeks would consist of school, homework, playing games, and going to church on Sundays.

Mark: I grew up on a farm in a very large family. I have 4 brothers and 4 sisters and was an uncle at the age of 8. My summers were spent working on the farm. We rarely went on family vacations but spent time together as a family playing games, fishing, camping, etc. I have 24 nieces and nephews so there will be lots of cousins for your child to play with. My parents have been married for 45 years and have set a good example for me.
Tell us about your home?
We live in a 4-bedroom, 3-bathroom home built in the early 90's. There is a living area on the main floor with an additional family room in the basement as well as a 2 car garage. We have a very large fenced in yard. Our neighborhood is very quiet with many families in the area. Our home is very close to several parks, schools, and there is a college nearby.
When you have a 3-day weekend, what do you like to do?
We love to travel and have a goal of eventually making it to all fifty states. We enjoy going to sporting events such as racing, football games and baseball games. Another possibility would be going to see our families. Other things we might do are relax at home, do yard work, ride our bicycles, or go to the local lake to for some fishing.
Do you have pets? If so tell us about them?
We have a 4-year-old black Lab mix that we adopted from the shelter when he was a puppy. His name is Gauge. He loves people and is very well trained. His favorites are playing ball or Frisbee in the back yard and he loves his daily walks. We even have to spell the word 'walk' until we are ready to head out the door because he gets so excited to go when he hears the word.
What do you hope to teach your children?
We hope to teach your child about respect, honesty, and kindness. As well as teaching your child to treat others the way they want to be treated. We hope to teach them how to work towards goals and how to achieve their goals and we want them to feel the sense of accomplishment knowing they did what they set out to do. In doing so they would learn that anything is possible if they set their mind to it.
Describe your neighborhood?
We live in a safe, beautiful neighborhood with many families. We are close to churches, parks, and schools. Our neighborhood consists of working families and a few retired families. Our town is located in central Nebraska and is the perfect size community to raise a family in as it is big enough to provide many educational opportunities, entertainment, and jobs, yet small enough that it has that small town atmosphere.
What will you tell your child about his/her birthmother?
We will tell them how courageous and unselfish their birthmother is. Your child will know that their birthmother loves them very much and made a very difficult decision to give their child for adoption. We will talk about the child's birthmother at an early age so that they will know where they came from and grow up accepting their story. We would also like to ask the birthmother if there were any specifics she would want the child to know about her and in turn we would honor those requests.
It's Daddy's day - what activity do you want to share with your child?
Daddy's day may consist of doing some outdoor activities. This might include fishing, camping, hunting, or going to a ball game. It might also include going to the park, a movie, golfing, or playing games in the yard. The day would end with a family dinner and a bedtime prayer and story.
What kind of education are you hoping to provide for your child - Private or Public?
We hope to send your child to a private school. The public schools in our community are a little larger so we feel that a private school with smaller class sizes would give your child more attention and a better education. Your child would have the opportunity to further their education once they graduated from high school through a university, community college, or technical program that they would choose.
How did you come to the decision of adoption?
Adoption has been a part of our family conversations since before we were married. We always believed that if we did not have a child naturally we would look into adoption. We talked to people that are birthmothers, have been adopted, and people who have adopted children. We prayed about it and decided this is what we were being called to do and how we want to start our family.
What faith will you raise your child?
Your child will be raised Catholic. Both of us were both raised in Catholic families. We go to church weekly and are involved with church activities.
What kind of a relationship do you hope to build with your birthmom through her pregnancy?
Our goal is to develop a relationship of openness, trust, and honesty. We will work close with our liaison to determine the amount of communication and contact that the birthmother wants to have and honor her wishes.
How did you meet?
We met through mutual friends eight years ago while at the lake. Stephanie was friends with Mark's brother's girlfriend and we met through them. We dated for a year and a half and knew we wanted to spend our lives together and were married less than 2 years after we started dating. We have been happily married for over five years.
What was your relationship with your parents like?
Stephanie: My parents divorced when my sister and I were young. I grew up between two homes as both parents remarried but I mainly lived with my dad. My parents are very supportive and are always willing to lend a helping hand.

Mark: I have a good relationship with both of my parents. I have a very high regard of respect for both of them. They were very good role models for me as I was growing up and they still are. My parents were very supportive of me and all of my eight siblings. They love their grandchildren and will be excited to welcome a new grandchild to the family.
What attracted you to each other?
We were shy at first but once we got to know each other we knew we had a strong connection. We had common interests and things just clicked. We loved traveling, seeing our families and friends, and had fun going to sporting events. We still share those same interests that we did while we dating and still do those things as a married couple. We were open and honest with each other and felt comfortable being around each other from the start.
Please describe your personalities:
Stephanie: I am honest, friendly, and family oriented. I enjoy taking on projects and take pride in completing a task. I am a friendly person who wants to help people. I tend to be shy at first, but do warm up quickly.

Mark: I am a detail-oriented person that loves to be active. I can come across as being shy at first but warm up to people quickly. I am hard working, motivated, honest, and family oriented. I am a kind person who is always looking to lend a helping hand.
What are your hobbies?
Stephanie: I enjoy traveling, baking, going on bike rides, walking the dog, gardening, golfing, and working on craft projects. Both of us love to go to sporting events such as baseball, football, and hockey games.

Mark: I enjoy outdoor activities such as fishing, camping, hunting, doing yard work, bike rides, golfing, traveling, going on walks, visiting family members, and going to sporting events. Both of us have a goal to visit all fifty states and your child would get to go along with us on our traveling adventures.
When you close your eyes and see yourself holding your precious baby in your arms what are your thoughts regarding the birthmother?
I am very thankful for her for making this very courageous and difficult decision. I am so thankful for her and hope she feels assured that this child will have a wonderful life with a loving family. I believe that everything happens for a reason and there is a reason God brought you to us to raise this child.
How will a child enrich your life?
A child will enrich our lives so much. We have a lot of love in our hearts to share with a child. We have a beautiful home that will be complete once we have a child. Since before we got married we have been talking about having children. We have family members and friends that have children and we see how much their children enrich their lives. We look forward to raising a child in a home full of love and laughter, and want to provide a child every many opportunities.
Why did you each choose the career path you decided on?
Stephanie: I went to college to be a teacher because I enjoyed working with youth, but have always wanted to be a stay-at-home mom. I did teach for a couple of years but have been working from home now creating crafts to sell online as it allows me to be at home now and when we welcome a little one into our life.

Mark: I have always been involved in agriculture my entire life. I was born and raised on a farm and have always enjoyed working with and talking to farmers. I like doing sales because I get to interact with so many people.

We have an extensive database of families that are currently waiting for the opportunity to adopt your precious baby.

CONTACT US TODAY
FOR YOUR FREE
NO OBLIGATION CONSULTATION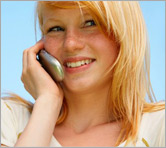 For Your FREE No-Obligation
Consultation1-877-550-3770

REQUEST A FREE ADOPTION INFORMATION KIT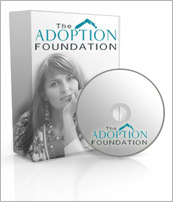 Your information is confidential.
Information will be mailed in an unmarked envelope.
Financial Assistance (as allowed by state law)
Information about our Free Housing for Birthmothers