Willie and Tonya
Thank you so much for reading our letter. I appreciate you and respect you so much for doing what you are considering for your baby. As Iím writing this letter, tears are flowing down my face. I just canít imagine what you are going through. I know you have to make a decision and I want you to know that l would be honored to love and nurture your baby. I was pregnant with twins and they were girls. I had a miscarriage, and it broke my heart. Willie is amazing with kids. He is already talking about building toys for the baby. He is so sweet.
Describe your childhood:
Tonya: My childhood was great. I lived in New York so there was a lot to do. I enjoyed hanging with my friends and many of my brothers and sisters. It was a hectic but fun childhood for me.

Willie: I'm the opposite of my wife. I lived in the country, so I rode horses with my family. We always went dirt bike riding and played different type of sports with the family. My immediate family lives so close to us so we are always together having a great time.
Tell us about your home?
Our home is beautiful. It includes 4 bedrooms, 4 baths, a living room, dining room, attic, big basement, a garage, outdoor deck, and porch.
When you have a 3-day weekend, what do you like to do?
On the first day, we will enjoy being at home watching Netflix with the family. The other two nights, we will go out to eat with the family, or give the children a choice of where they want to go.
Do you have pets? If so tell us about them?
Yes, we do. We have a Shih Tzu and his name is Polar because he all white like a Polar bear. He is full of energy, but well-behaved.
What do you hope to teach your children?
We want to teach them about God, to love every body and to forgive. We will also teach them to have respect for others and take their responsibilities seriously.
Describe your neighborhood?
The neighborhood is very nice, quiet, and everything is nearby. It is a very safe neighborhood with many young children.
What will you tell your child about his/her birthmother?
We will tell them that their mother loves them very much and she wanted the best for him/her.
It's Daddy's day - what activity do you want to share with your child?
We will do a lot of skating, horseback riding, and going to the zoo to see the different types of animals.
What kind of education are you hoping to provide for your child - Private or Public?
Public
How did you come to the decision of adoption?
Tonya could not have any more children, but we have always wanted to have a big family. We pray for another child to complete our family.
What faith will you raise your child?
Baptist
What kind of a relationship do you hope to build with your birthmom through her pregnancy?
We hope we have the best relationship. We are excited to get to know her.
How did you meet?
We were introduced through Tonya's cousin.
What was your relationship with your parents like?
Tonya: It's so nice. I love my parents dearly. They are my best friends.

Willie: I have an unbreakable bond with my parents. They are the most genuine and greatest people I know. I would do anything for them.
What attracted you to each other?
Tonya thought Willie was so cute and fell for him when she saw how amazing he treated his mother and sisters.
Please describe your personalities:
Tonya: Sweet, forgiving, very shy, smile all the time, and just loving helping people. I also love giving people advice, am a devoted, and compassionate person.

Willie: I am a hardworking man; I am very handy, smart, resourceful, and loyal person.
What are your hobbies?
Tonya: I love to bake, go out to eat with my husband, just sit and have a conversation on the deck with him.

Willie: I love to build or fix things, especially things around the house.
When you close your eyes and see yourself holding your precious baby in your arms what are your thoughts regarding the birthmother?
He/she is the most beautiful and precious baby in the world. I will be filled with joy and happiness. I would feel like my life is now complete because he/she is in my life and I have our sweet, birthmother to be forever grateful to. She will be my ultimate hero.
How will a child enrich your life?
Your child will bring our whole family the highest joy and happiness. He/she will be the the puzzle to complete our family.
Why did you each choose the career path you decided on?
Tonya: I love helping people and making them feel better. I enjoy working in the hospital and showing love to my patients.

Willie: I love working with my hands. I am a handy guy, so I love fixing and building things.

We have an extensive database of families that are currently waiting for the opportunity to adopt your precious baby.

CONTACT US TODAY
FOR YOUR FREE
NO OBLIGATION CONSULTATION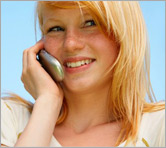 For Your FREE No-Obligation
Consultation1-877-550-3770

REQUEST A FREE ADOPTION INFORMATION KIT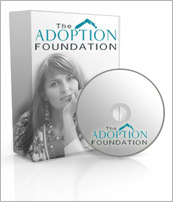 Your information is confidential.
Information will be mailed in an unmarked envelope.
Financial Assistance (as allowed by state law)
Information about our Free Housing for Birthmothers