Scott and Hanna
First and foremost we want to thank you from the bottom of our hearts. The gift of life is a beautiful blessing and the mere opportunity to expand and build our family gives us both so much joy. As Catholics we believe that love never stops being patient, never stops believing, never stops hoping, and never gives up. It is upon this bedrock that we firmly believe that you may choose us as parents to your unborn child. We can't wait to meet you and we hope that this introduction gives you a glimpse into our lives.
Describe your childhood:
Hanna: Traditional Catholic upbringing. I have very supportive parents who continue to be a huge part of our lives. I grew up with one sibling, a sister, who I remain close with as well. I have a very big extended family that we would spend holidays and vacations with.

Scott: Family focused, loving, and full of laughter. My parents taught us how to have grace, humility, and faith. My younger sister and brother have always been a large part of my life and can't wait to be great aunts and uncles.
Tell us about your home?
Out townhouse was built in the 1930s, in a quiet neighborhood. It is three levels with our living and kitchen on the main floor, a family room in the basement and all the bedrooms upstairs. We have lovely backyard patio with a rose garden.
When you have a 3-day weekend, what do you like to do?
We love the beach! Any chance in the summer we can get away somewhere with water is our perfect weekend. During the winter months we might road trip to a nearby town or find a cabin to rent near a ski resort.
Do you have pets? If so tell us about them?
No pets at this time
What do you hope to teach your children?
We will teach him/her know love and how to give and receive it, and to be a kind person who will stand up for themselves and others when needed. We will teach your child to develop their own voice and have passion for personal goals and to keep trying when they are faced with adversity, but to always continue to have big dreams and work hard to achieve them. We will also teach them to find the joy in each day.
Describe your neighborhood?
We live on a quiet street lined with row houses. It is very quaint. Our neighborhood is close to restaurants, shops, and plenty of parks filled with young families. We enjoy evening walks along the tree lined streets and look forward to the addition of our children to this tradition.
What will you tell your child about his/her birthmother?
We would tell our child about you from the beginning, who you are, what they meant to you and what you mean to us. We would tell them where they came from such as where they were born, and about you.
It's Daddy's day - what activity do you want to share with your child?
As the saying goes, "Take me out to the ball game…" I love, love, love baseball and hope to one day be a t-ball coach. I also envision taking your child out for a hike to have an adventure.
What kind of education are you hoping to provide for your child - Private or Public?
In a perfect scenario we would prefer private Catholic school for your child. However, our current public schools near us are some of the top in the country.
How did you come to the decision of adoption?
We made the decision to adopt after traditional methods of having a family failed. We have been diagnosed with fertility issues and have chosen adoption as our way of creating a family.
What faith will you raise your child?
We were both raised Catholic and intend to raise your child in the same faith.
What kind of a relationship do you hope to build with your birthmom through her pregnancy?
A relationship that is honest, respectful, encouraging, and nurturing. That you know how important you are to our life and family.
How did you meet?
We met through mutual friends while we were both vacationing and happened to be out at the same restaurant one night. We began talking that night and have been together for the past 10 years, married for 8 of them.
What was your relationship with your parents like?
Hanna: My parents have been my biggest supporters in life. They are still married and are role models of how to selflessly love one another both in marriage and family. They will continue to be a huge part of my life.

Scott: My parents wanted the best for all of their children. They asked us to always question the status quo, to rely on our faith, and to never give up on our dreams.
What attracted you to each other?
We both enjoy life every day. We have a strong family connection and are committed to creating our own family. We both have a great sense of humor and love to laugh and explore what this world has to offer.
Please describe your personalities:
Hanna: Happy, energetic, warm, calm, humorous, determined, compassionate.

Scott: Energetic, enthusiastic, outgoing, personable, motivated, relatable.
What are your hobbies?
Outside of being a nurse, Hanna enjoys cooking, paddle boarding, going to the beach, and exploring the greater city area. Scott enjoys his work in finance but his perfect workday would be leaving the office early and going for a 5 mile run or training for the next half marathon he is signed up for. His love for the outdoors includes hiking, climbing, or just sitting on the beach with family and friends
When you close your eyes and see yourself holding your precious baby in your arms what are your thoughts regarding the birthmother?
I think about how brave this decision is and how I admire the courage it takes to come to this decision. How I hope you know how much this child is wanted and how well cared for they will be for their entire life.
How will a child enrich your life?
A child will undoubtedly enrich our lives as it is a blessing on multiple levels. We believe that our faith has brought us to you and equally as much, you to us. Raising this child will be the hallmark of our lives. We look forward to the trials and tribulations in teaching our future child to love unconditionally and to always be thankful for the past, present, and future.
Why did you each choose the career path you decided on?
Hanna: My grandparents were battling cancer when I was in high school and I always admired the nurses and the way they cared for them. I love the moments when I am with a patient and know that I am helping them in some way that is hopefully making a difference.

Scott: Throughout my career I have become very interested in philanthropic planning and assisting our clients live a purpose filled life through their charitable giving. I love gaining and becoming our client's trusted advisor and in doing so helping families understand how philanthropy changes lives and transforms social challenges.

We have an extensive database of families that are currently waiting for the opportunity to adopt your precious baby.

CONTACT US TODAY
FOR YOUR FREE
NO OBLIGATION CONSULTATION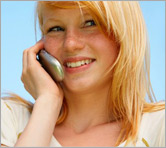 For Your FREE No-Obligation
Consultation1-877-550-3770

REQUEST A FREE ADOPTION INFORMATION KIT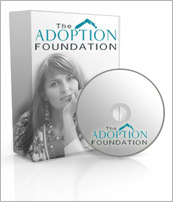 Your information is confidential.
Information will be mailed in an unmarked envelope.
Financial Assistance (as allowed by state law)
Information about our Free Housing for Birthmothers