Charles and Christina
We are Charley and Christy and it is our hope that you will consider us as adoptive parents. While we do not know the position you are in, we are in awe of your decision to choose life. Even though neither of us knows what the future holds, we promise to provide a Christian home that is filled with unconditional love, a strong sense of family, opportunity and happiness.
Describe your childhood:
Christy: My childhood was one filled with love, support and encouragement. I was raised in a Christian home with loving parents. They were my rock, a constant presence, who believed in me and always put me first. I was also fortunate to live down the street from my best friend who is still my best friend today! We enjoyed many play dates as children, summer evening bike rides, marching in the band at high school football games and she was the first one to know I would marry Charley before we even began dating! I look back on my childhood with a grateful heart and would not change a thing.

Charley: My childhood was always filled with adventure. As a child I enjoyed riding dirt bikes with my friends in the neighborhood, playing video games and hanging out with my best friend in his Grandfather's boatyard. My interest in hiking and camping began early when I joined the Boy Scouts. My parents encouraged my sense of adventure and supported me as I pursued my other interest in band, archery, soccer and lacrosse. When I reflect on my childhood it is filled with many opportunities and treasured memories I will always hold dear.
Tell us about your home?
Before we were married we purchased the property that our house is built on today. We saved until we were able to afford to build the home we wanted to create memories in, raise our children in and grow old in together. We live in a cape cod with our bedroom and future nursery on the ground floor and two bedrooms upstairs which function as a home office and guest room today but are eagerly waiting for the pitter patter of little feet! We have an open floor plan where we spend most of our time in the kitchen and living room watching movies and enjoying time with family and friends.
When you have a 3-day weekend, what do you like to do?
When we have extra time off we enjoy taking short trips to neighboring states to unwind and get away from the hustle and bustle of everyday life. Of course, on some long weekends, we just enjoy staying home relaxing together or hanging out with our close family and friends.
Do you have pets? If so tell us about them?
We have two cats, Holly and Lexy. They are both filled to the brim with personality. Christy found Holly when she was only a few weeks old at work under a holly bush. We were just going to keep her for the night but she wiggled her way into our hearts and now enjoys sunbathing in the afternoon and snoozing on her favorite blanket. Lexy was adopted from the humane society when she was about 6 months old. Lexy is our little snuggle bug but when the sun comes up she is very vocal that it is time for breakfast so she can get on to her favorite activity, bird watching! Both little kitties bring so much joy to our lives and are an integral part of our family.     
What do you hope to teach your children?
Recognizing that children learn from and imitate others, it is our desire to lead by a good example. We will teach them of God's grace and unconditional love. We will encourage our child to treat others as they wish to be treated and to always give back to the community. We will teach them that there are consequences for their actions. We will reward them and praise them when they do things well and likewise we will set boundaries and be clear and consistent in disciplining them. There is nothing that is out of reach for our child and we promise to always be their advocate and a dependable presence in their lives.
Describe your neighborhood?
We live in a rural coastal community which comes alive in the summer. Our neighborhood is a mix of single and two story homes with the river at the end of the street. There are many families that live on our street so when school is out there is lots of activity! We are blessed to live in our hometown where family and lifelong friends live in the area. Christy's parents live just 5 minutes from our home and our best friends and their kids live just 2 minutes away!
What will you tell your child about his/her birthmother?
We want our child to know that their birthmother loved and valued them very, very much. We will tell our child how she put her baby above herself to provide the best life possible for him or her. How she chose to carry them through birth and took the time to select a family that she knew would love and care for them. She will always be part of their birth story and will be respected, loved and admired for the tremendous gift she gave us. She is the answer to our prayers for a child to complete our family and we will always hold her in high regard.     
It's Daddy's day - what activity do you want to share with your child?
I would want to share an experience with my child that I have previously enjoyed and valued. Spending the day at the Smithsonian National Zoo in Washington, D.C. is one of these experiences. Christy and I have been several times over the years. We both had a fantastic time each time we have gone, seeing and learning about all the animals. The experience combines both entertainment and educational elements (one of my college degrees is in Zoology and I have always found the diversity of life fascinating). Most of all, the experience is a memorable opportunity for bonding with family.
What kind of education are you hoping to provide for your child - Private or Public?
At this point we are not sure whether we will decide on a public or private education. We were both educated in the public school system and feel like we had a great education. We currently live in a great school district and have many friends that are teachers in the public school system. However, when the time comes we will research both options and make the best decision for our child.
How did you come to the decision of adoption?
We have always known that in God's time we would build a family. After trying for over 10 years, we were not able to conceive naturally. But this isn't where our story ends. It is where our family begins! After prayerful consideration, God opened our hearts and lead us to adoption. We have faith that this is all part of God's plan for us. We believe that our birthmom is also part of that plan. Together, we will see God's plan unfold beginning with the miracle of life.
What faith will you raise your child?
We will raise our child in the Christian faith. We were both raised in and are members of the Methodist Church. Our faith is important to both of us and is the solid foundation that will sustain our marriage over our lifetime. We want to make sure our children have that same solid foundation.
What kind of a relationship do you hope to build with your birthmom through her pregnancy?
During her pregnancy we are open to getting to know her as much as she is willing to share. We are here to support her as she continues through her pregnancy. We want to help grant her the peace that she needs in order to be confident in her decision and ensure her that her baby will be loved and cared for always. While we don't know our birthmom yet, we are already praying for her and know that God will bring us together and create a new family when the time is right.
How did you meet?
We first met when we were in high school where Christy worked for Charley's parents in their local family owned business. A few months later, Charley asked Christy out on their first date. We dated through college and after graduation we were engaged and then married. We actually were high school sweethearts!
What was your relationship with your parents like?
Christy: I have a very close relationship with both of my parents. They live very close to us and are a big part of our lives. They are two of my best friends! We enjoy spending time with them and they are our primary source of advice. My parents continue to seek what is best for me, comfort me in times of sorrow and support me in whatever decisions I make. They are an example to live by and are blessed to have celebrated 48 years of wedded bliss.

Charley: My relationship with my parents was always close. I am currently in business with my dad. My mom passed away several years ago, just shy of my parents' 50th wedding anniversary. When growing up, my parents were always there for me to help me with homework, take me to soccer and band practice and scouts, go camping, take me on vacations, reach my goals, offer advice, teach me right from wrong and were an example for me. Although we may not have always agreed with each other, there was never a doubt that my parents always had my best interest in mind and loved me very much.
What attracted you to each other?
Christy: Charley's charming persistence and romantic gestures swept me off my feet and still do today. He loves unconditionally with his whole heart and is first a Christian, then a wonderful husband and also a supportive son to his family. Charley: Initially, what attracted me to Christy was of course how beautiful she looks, but after getting to know her better, I fell in love with her personality and great sense of humor. She has a caring, giving, loyal and honest nature and is intelligent and driven in all she does to excel. Best of all, she returned my love!
Please describe your personalities:
Christy: I am a kindhearted person with an upbeat personality who tries to influence others with my positive attitude. Whether I am at work, home, church or out with friends, I am proactive and driven to find a solution to the task at hand.

Charley: I am a conscientious and patient person with a strong desire to help others. I am comfortable both as a leader as well as a follower (but my preference is to be in the role of a leader). As an Eagle Scout, I strive to always "Be Prepared" in everything I do and remain calm in stressful situations.
What are your hobbies?
Christy: In my free time I enjoy painting, knitting and reading a great book! I direct a Handbell Choir at our church where Charley is also a member so this is something we enjoy together. We also love to travel, watch movies together and spend time out with our family and friends.

Charley: In my free time I enjoy home improvement projects (carpentry, woodworking, electrical, mechanical, and landscaping), fixing things, reading and hiking. Christy and I both enjoy participating in our church's Handbell Choir. She is our director and I play both bells and chimes. We both love traveling, watching movies, and spending time with our family and friends.
When you close your eyes and see yourself holding your precious baby in your arms what are your thoughts regarding the birthmother?
I think of the birthmother as such a blessing to our family. She graciously and selflessly made a decision to give us a gift we can only repay by providing a Christian home that is filled with unconditional love, a strong sense of family, opportunity and happiness. We are forever grateful and pray that God will keep her in his care all the days of her life.
How will a child enrich your life?
A child will fill our life with so much love, joy and absolute excitement! There isn't a day that goes by that we don't think about how our life will change when we add a little one to our home. We are the Aunt and Uncle and Godparents to many of our young family members and friends but look forward to the day we share our life, our time and our home with a child as he or she grows into an adult and learns of God's love and grace.
Why did you each choose the career path you decided on?
Christy: In high school I was very interested in science. When I went to college I wanted to study chemistry but my dad was adamant I needed business classes! So I graduated with a Bachelor of Science degree in Chemistry and a minor in Business Administration. While I loved chemistry, I knew that working in a lab wasn't my career choice as I was more of a people person. As it turned out, a local chemical and equipment manufacturer was looking for a customer service representative. I could use both tracks of my college education in my career. I worked my way up to management, IT, business process improvement and I am now working as an account manager.

Charley: My parents owned a family business that my grandparents began almost 80 years ago. They gave me opportunities starting at age 12, to learn about and work in the family business. It was in middle school however that I made the decision to pursue this path. I interviewed my dad about his career for a class project. During the interview he said he enjoyed what he does because he was able to help people. That really inspired me. From that time forward, I seriously began pursuing becoming a health care provider, apprenticing under my dad and eventually completing graduate school.

We have an extensive database of families that are currently waiting for the opportunity to adopt your precious baby.

CONTACT US TODAY
FOR YOUR FREE
NO OBLIGATION CONSULTATION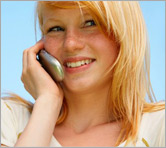 For Your FREE No-Obligation
Consultation1-877-550-3770

REQUEST A FREE ADOPTION INFORMATION KIT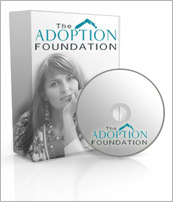 Your information is confidential.
Information will be mailed in an unmarked envelope.
Financial Assistance (as allowed by state law)
Information about our Free Housing for Birthmothers