Adam and Kathryn
We also want you to know that you will be a part of our family as well, and we commit to always speaking of you with love and grace as your child grows. Education, community involvement, and church fellowship are all priorities we have when it comes to raising a child, but most importantly, we promise to always love your baby every single day and share Godís love with them.
Describe your childhood:
Katy: I had a happy childhood in Georgia. I am the older of 2, with a younger brother. My parents always encouraged us to try new things and be involved, so my childhood was full of activities from piano, ballet, church and sports. My parents were involved in our lives and always participated in school activities. I rode my bike to the elementary school and had a close network of friends. The biggest piece that I remember from childhood was love and interest from my parents. They were always interested in the details of what was going on with my brother and me - how we felt and what was important to us.

Adam: I had a great childhood. I had an active family base with involved parents and grandparents and was involved with baseball and cub scouts. When I was 7, my parents surprised me with a brother which made life even more exciting. I was very creative and had lots of friends to play with. My mom was a nurse, so giving back and helping people in need was also a part of how I grew up. My grandparents lived in town so family get-togethers were always a part of our weeks.
Tell us about your home?
We bought our first home a year ago after years of living in apartments in the city. It's a 4-bedroom home in great neighborhood. There's an elementary school and 3 parks all within the neighborhood. We love this house because it's been a bit of a fixer upper, so we've spent the past year painting and working on personal touches to make the house fit our style. The best feature of the house would be the 2 large oak trees out front, and the fact that the house faces a walking trail in our neighborhood so all you see out the window is green. We bought this house with family in mind- there's space to grow. There's always something to do and it's such a great place to live!
When you have a 3-day weekend, what do you like to do?
We love to get out of the house and explore. Whether it's a day trip to go antiquing or to check out a local street fair or festival, we appreciate living in a city where there are so many activities. While we love to cook and grill, we also like exploring new restaurants and trying new food. Adam is a bit of a sports fan, so whenever we can get tickets for football or baseball we try to go. We also enjoy supporting the arts- we're members at the museum and also enjoy seeing local community or high school theater. If we have the time, travel is also a favorite as we've lived in 3 large cities throughout our marriage- we love seeing new places and exploring local cultures.
Do you have pets? If so tell us about them?
No pets as of now, but we'd love to get a dog one day. We both had dogs growing up.
What do you hope to teach your children?
We want to teach our child to appreciate life, respect and be kind to others, think for themselves, set goals and follow through. As they grow, we want to support them in their goals and teach them how to be independent as well as look to others for support. We want our child to be confident in themselves and their abilities. We want to teach them to love their neighbor and the importance of family and faith.
Describe your neighborhood?
We really love our neighborhood. After so many years living in the city, having a neighborhood that has a walking trail, parks, a pool and clubhouse is such a treat. We have involved neighbors, lots of social events, from Music on the Green to Holiday Craft Shows; it's a fun place to be. Our neighborhood has a pool with a swim team, cub scout troop and an active association that encourages involvement. We live on a cul-de-sac, so it's a quieter street with some sweet families next door.
What will you tell your child about his/her birthmother?
We'll answer any questions with honesty that our child has about their birthmother. We will always let our child know how much their birthmother loves them. I hope to always be able to include our birthmother in prayers, times of thankfulness, and in conversations as our child learns more about themselves. We don't ever want to keep our child's history in the dark.
It's Daddy's day - what activity do you want to share with your child?
We would spend the day outside. We've got a walking trail in our neighborhood with a playground. We've also got a big backyard- perfect for running around. I'd make a picnic lunch and we would enjoy the sunshine.
What kind of education are you hoping to provide for your child - Private or Public?
We're so lucky to be zoned in a great public school system so we would like to stay in public education.
How did you come to the decision of adoption?
Katy's mom was an adoptions caseworker, so when we realized we could not biologically carry a child, adoption wasn't a strange or unknown idea to us. To be able to parent a child after a birthmother makes such a courageous and loving decision is not something we take lightly. While we're not experts, we do have many people in our lives who are either adopted or who have adopted, so for us, it's such a beautiful way to grow a family. We also believe that adoption is God's plan and something that should be celebrated when a birthmother shows that kind of love to her child.
What faith will you raise your child?
We are both Christians and want to raise our child to believe in God, the importance of personal faith, and living a positive life that can be impactful to others. We believe in involvement in a church community and practicing values of love and kindness to others.
What kind of a relationship do you hope to build with your birthmom through her pregnancy?
We want to be open to any type of relationship our birthmom wants to have. We would love to be involved and kept in the loop on what's going on with her so we can support her journey. We would take our cue from the birthmom, and would be available throughout pregnancy.
How did you meet?
We met at a local community theater where we were auditioning for a play together. One of our first photos together was of us in costume! We started getting to know each other as friends, and after about 6 months of friendship, we started dating. We still love the theater and love that we have such a unique "first meeting" story.
What was your relationship with your parents like?
Katy: My parents were very involved growing up. I loved how they encouraged my brother and me to pursue what we were interested in. My parents also were big on family time. I have a pretty large extended family so there were always cousins, grandparents, aunts and uncles around.

Adam: I have a great relationship with my parents. Growing up, they were always around. Dad helped with Cub Scouts and Little League and Mom let me help in the kitchen baking cookies. My grandparents also lived in town, so we spent lots of family time together growing up.
What attracted you to each other?
Adam: Katy's personality, passion for theater and love for the arts was the first thing that attracted me. She's got such expressive eyes- when they light up it's beautiful.

Katy: Adam is one of the friendliest people I know. I was immediately was drawn to his personality. We were friends for a while before we started dating, so gradually I began to see how beautiful he was, inside and out.
Please describe your personalities:
Katy: Focused, independent, creative, nurturer, energetic, genuine.

Adam: Outgoing, energetic, caring, compassionate, spontaneous, thoughtful, genuine.
What are your hobbies?
Katy: Music (I play piano and sing), theater, reading, gardening, cooking and baking. We love to travel and explore new places. We also love walking/jogging in our neighborhood together.

Adam: Music, theater, films (documentaries and fiction), cooking (breakfast is my favorite meal to make) riding my bike. I love to travel and go to festivals, especially where there is great food! I also like to shop and get creative with fashion, makeup and even experimenting with hair color.
When you close your eyes and see yourself holding your precious baby in your arms what are your thoughts regarding the birthmother?
I can't think of a birthmother with anything other than love and wonder in my heart. This is a woman who, with her bravery, is giving me a dream I've had for a long time. I will always love our child's birthmother and I will always respect and understand what she has given to us.
How will a child enrich your life?
A child will enrich our life by being a spontaneous force in our life; every day will be different and what a joy that will be! I'm hoping that our child can teach us about perfect love and that we can show this child the world through our eyes. Raising a child is not something we take lightly. Your child will be a blessing to us every day.
Why did you each choose the career path you decided on?
Katy: My career path came as a bit of an accident. I had always enjoyed teaching and coaching while working with the local community theater in my hometown. Once we got married and moved to NYC, I took a job as a retail supervisor and eventually was promoted to manager. This led to a couple of moves and more responsibility as we went to Baltimore and finally Texas, which brings me to where I currently am as a Director of Training and Operations for a hospitality company. I work in fashion locations and I work with people, training them to give a great guest service. I like to work with people, but I also like big business so this is a great fit for me.

Adam: I've always been interested in working with kids. I worked at a summer camp in New Hampshire for 10 years as well as a camp for kids who lost a parent during 9/11. Kids have such enthusiasm and making sure they are well informed, educated, and given positive role models is so important. While I've taken jobs in the past that didn't always reflect education, I think they all were leading to my journey as a teacher. Plus, I'm a kid a heart! I really want to make learning fun!

We have an extensive database of families that are currently waiting for the opportunity to adopt your precious baby.

CONTACT US TODAY
FOR YOUR FREE
NO OBLIGATION CONSULTATION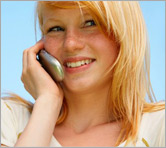 For Your FREE No-Obligation
Consultation1-877-550-3770

REQUEST A FREE ADOPTION INFORMATION KIT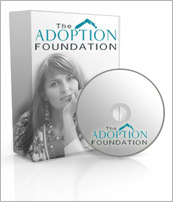 Your information is confidential.
Information will be mailed in an unmarked envelope.
Financial Assistance (as allowed by state law)
Information about our Free Housing for Birthmothers