Brent and Tara
Every day your child will receive compassion, attention and tender loving care. It will be our life's mission to make sure they are safe, secure and protected. We hope to teach them to be kind, strong and caring among so many other things. We know that we can provide financially a comfortable and happy life. We hope that they will grow up to be a generous, strong and caring adult. They will be alongside us as we travel and experience new cultures and different geological time zones. Laughter will be the constant background in their fun-filled adventurous life. We will both maintain working careers and they will see by example what hard work is.
Describe your childhood:
Tara: I was the only child in an upper middle class family. Both parents worked but Mother stayed home for first 2 years with me. Attended a daycare when Mother went back to work. I was very social and my mother tells me that I was sad when I could not go and see my friends at daycare. When we traveled on family vacations to the beach or other cities in the country, I took a friend to travel with. My parents said that trips were more enjoyable with a traveling friend as opposed to by myself. I loved my childhood. I have fond memories growing up with really close friends that lived within my neighborhood. All my closest friends are still my closest friends today. We all lived within walking distance of each other and spent summer afternoons at someones pool or hanging out and playing outside until dark. I went to school in the public education system and growing up I danced for many years, played soccer and played the clarinet, sung chorus in high school only. I graduated high school and college.

Brent: I grew up in a middle class neighborhood with my parents, siblings and grandmother. I had two biological siblings one older sister and one younger brother. We also adopted two more girls during my elementary and middle school years. We provided long term foster care for another girl who felt like a 5th sibling even though she was never formally adopted by us. We are still very close with her today. My family was a long term foster care family and we saw as many as 30 children come through the home during my childhood. We were very involved in church and church activities. We frequently did activities such as camping trips, fundraisers and mission trips through our church. Both my mother and father worked and my grandmother watched us after school. I had one very close friend within walking distance and would hang out with him after school and on weekends. I was an entrepreneur from an early age, starting a "business" in my basement selling collectibles. My hobbies included stamp, coins, and sports memorabilia collecting, recording music, and making home movies. I was involved in the drama club in high school.
Tell us about your home?
It is a charming, 100-year-old fully remodeled Craftsman. We sit on a corner lot with with a quaint yard. White pillar front porch and spacious deck in the back. One and a half stories, 4 bedrooms, 1 1/2 baths, open floor plan, finished basement into play area in progress, Quiet street, friendly neighbors, playground down the road
When you have a 3-day weekend, what do you like to do?
Check out local towns for daytrips (Hershey), and some weekends we do dates (dinner and movies), home projects, antiquing, yard sales, hang out with family at their pool, Camping
Do you have pets? If so tell us about them?
We have a 7-year-old Tortoise shell cat. She's friendly. Brent gifted her to Tara when they were dating. She's sweet around kids.
Describe your neighborhood?
Quiet street, mix of ages and races, children all around us, park down the street very close walking distance, friendly neighbors who come over for dinner, working class
What will you tell your child about his/her birthmother?
That she was a brave, strong woman for deciding to place their child with us. A very selfless and loving woman to put her child's needs and wants above her own. A valuable member of our extended family. Someone that we could not thank enough for allowing us be a part of her family. That she was their "tummy mommy" and we are their outside mommy and daddy.
It's Daddy's day - what activity do you want to share with your child?
Go to the park and play outside, I would love to show them what I do in the field of construction or take them to a movie.
What kind of education are you hoping to provide for your child - Private or Public?
Public
How did you come to the decision of adoption?
We faced infertility for 2 years and did not feel really excited about any of the other options out there or being childless. We were totally excited when we thought of the adventure of adoption
What faith will you raise your child?
Christian
What kind of a relationship do you hope to build with your birthmom through her pregnancy?
An open or semi-open relationship and as close as she will allow. Like an aunt or uncle in terms of closeness.
How did you meet?
During college, at a college-age church group. We met formally at the beach on a church related event
What was your relationship with your parents like?
Tara: I had a nice relationship with my parents during my childhood but it has been become deeper and more meaningful as I aged. My mother and father both worked and I had no silblings so I spent a lot of time with them at night and on the weekends. We were lucky enough to travel quite a bit and I have fond memories with them visiting Disney, California, Hawaii, Myrtle Beach, and Ocean City to name a few. My mother was the main caregiver and my father provided financially by working, helping with house projects and they shared disciplinary action. My dad was hardworking and I remember him tutoring inner city children and the joy he got out of that. I remember him instilling in me good values of hard work, honesty and being kind. My mom was always finding ways to make my chilhood magical and was very creative with the various handmade Halloween costumes she made. She taught me creativity, to try my hardest at everything and to treat others as I wanted to be treated. My parents divorced when I was in college and at this current time, I am even closer to them indivually than I was during my childhood. They are two of my closest friends.

Brent: Both parents were very loving. My father was the primary caregiver and my mother worked to provide for our family during my childhood. My mom was very driven to make sure we had documented memories of our childhood. My siblings and I still laugh and reminisce to this day watching and talking about them. Some of my fondest memories of my father and siblings was traveling on church mission trips. I had a closer relationship with my father as I began to work alongside of him in his handyman business and videography business in middle school. My father passed away in 2013 and I still remain close with my mother and I see her on a weekly basis.
What attracted you to each other?
Initial attraction was physical at first but as we got to know each other, personalities attracted, we talked for hours and did not stop, we clicked in terms of what we wanted for the future. Tara felt attracted to the way he treated others, was funny, hardworking, independent. He appreciated the comforatbility he felt right away with Tara and how "easy" it was to spend time together.
Please describe your personalities:
Tara: Outgoing, bubbly, friendly, warm, inviting, social, approach people with a smile whether know them or not, inclusive, real, sensitive, I like order but I am fine with a little chaos,

Brent: strong, detail oriented, hard working, quiet, quirky, silly with those he is close to, compassionate, puts others first, helper
What are your hobbies?
Tara: crafting, gardening, cooking/baking, bargain shopping, camping/being outdoors, spending time with friends and family, antiquing, trying new foods from different cultures, biking, hiking

Brent: stamp and coin collecting, business development, furniture making, biking, antiquing
When you close your eyes and see yourself holding your precious baby in your arms what are your thoughts regarding the birthmother?
There is no one in the world who could choose to do a more selfless thing, I have the utmost respect and love for you.
How will a child enrich your life?
We know that they will bring us joy undescribable. We hope to share with them all our life's adventures and pour out our love. We know that they will make us more patient, more compassionate, more sacrificing, and help us strive to be a better people. They will add richness to our life and help us re-evaluate how we interact with others help us be more aware of your own actions
Why did you each choose the career path you decided on?
Tara: My mother had an impact she was an administrative assistant and I grew up going to work with her and pretending to be a secretary. I studied to be a science middle school teacher and graduated with a degree in teaching but it was not the right path for me. I knew that I was talented at typing and doing clerical things and got a job right after college and that is where I have been ever since!

Brent: Grew up with father doing construction and started doing work for him at a young age, went to college for film production but knew I wanted to own my own company and provide work for me and employees. I really enjoy business and every aspect of it. Started a construction company right after college and have been there ever since!

We have an extensive database of families that are currently waiting for the opportunity to adopt your precious baby.

CONTACT US TODAY
FOR YOUR FREE
NO OBLIGATION CONSULTATION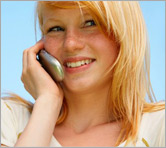 For Your FREE No-Obligation
Consultation1-877-550-3770

REQUEST A FREE ADOPTION INFORMATION KIT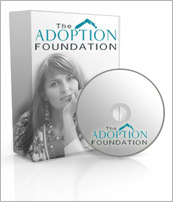 Your information is confidential.
Information will be mailed in an unmarked envelope.
Financial Assistance (as allowed by state law)
Information about our Free Housing for Birthmothers