Aaron and Keely
You will always have a special place in our hearts and we will be eternally grateful for the blessing you have given us. We promise to provide a home filled with unconditional love, support, and lots of family traditions. We will encourage your child to follow their every dream in life.
Describe your childhood:
Keely: I was raised by a loving mother and father who are still married with one older brother by 3 years. I had a great childhood with lots of family traditions and I was active in sports and music. I was really close to my brother growing up and still am.

Aaron: I was raised in a household with two loving parents who are still married. I have a younger sister and one older brother who I have always been very close to. I grew up on a farm and loved helping my dad on it. I also played a lot of sports.
Tell us about your home?
Our home has 4 bedrooms, 4 bathrooms and a fenced-in backyard. Plenty of space for a kid's playset!
When you have a 3-day weekend, what do you like to do?
We love to travel. If we have a long weekend we love to go to a lake, national park, beach or maybe an adventure park. We also like to go visit friends who have moved out of the immediate area.
Do you have pets? If so tell us about them?
Yes, we have a dog named Stella. She is a 4-year-old labradoodle and the sweetest thing you will ever meet! We walk her daily and the neighborhood kids always stop us to pet her. Our nephews and niece all really love her as well. She is a very passive, friendly dog and shes great with kids.
What do you hope to teach your children?
We want to teach them to be honest, caring, and kind in life. We want to provide them with every opportunity when it comes to education and to encourage them to be active in sports, dance, music, or any interest they like. We want them to follow their dreams.
Describe your neighborhood?
Our home is in a family friendly neighborhood. We live right by an elementary school and high school. Both schools are within blocks from our home. We also have a park just a few blocks from us.
What will you tell your child about his/her birthmother?
That their birthmother loved them very much. That she decided to place them for adoption because she believed in her heart that this was in their very best interest. We would certainly be open to speaking to the birth mom about what she would like us to tell the child.
It's Daddy's day - what activity do you want to share with your child?
Activities that your child likes to do! Maybe going fishing, for a bike ride, or even camping. Or maybe it will be to the movies and the park. I want it to be about what activities he or she enjoys doing with me.
What kind of education are you hoping to provide for your child - Private or Public?
We will be provide them with public education unless further development is needed with private. We live in a top rated school district. In terms of college, our parents paid our way through college and we would like to do the same for your child if they would like to go to college.
How did you come to the decision of adoption?
We have had 4 miscarriages and believe in our hearts that there is a child who is meant to be with us through adoption. Keely's mom was adopted and we have 3 cousins who were adopted between our two families.
What faith will you raise your child?
We were both raised Lutheran. We belong to a Christian non-denominational church and we will raise them to be Christian in the non-denominational church.
What kind of a relationship do you hope to build with your birthmom through her pregnancy?
One of trust and love. We want her to have peace in knowing that her child is going to be safe, supported, encouraged, and very much loved, not only by us, but by our entire family.
How did you meet?
We met almost 7 years ago on a matchmaking website, match.com
What was your relationship with your parents like?
Keely: I was very close to my parents. I loved helping my mom bake in the kitchen or work in the garden. She would take me to the library and museum a lot. I was definitely a Daddy's girl. He coached a lot of my sports teams and both parents were at every recital or game I had. Both volunteered with Make A Wish which I do now as well.

Aaron: I had a great relationship with my parents. I helped my dad a lot on the farm. Riding on the tractor with him is one of my fondest memories. My parents have always been very supportive of me and catered to all of the sports I was involved in and never missed a game. They also encouraged me to go to college and believed that education was very important.
What attracted you to each other?
How honest, kind and loving the other person was. We both had very similar values and upbringings. We also share a lot of common interests in activities.
Please describe your personalities:
Keely: I'm very outgoing, personable, and mature. I can get along with just about anyone and I always try to see the positive in a situation. I'm someone who always tries to see the glass as half full. Life is too short not to live it doing what you love.

Aaron: I'm outgoing, hard working, and active. I enjoy spending my free time with friends and family. I've always been told I'm very smart, excelling in math and science.
What are your hobbies?
Keely: Walking the dog, gardening, boating, biking, swimming, playing tennis, going to concerts, BBQ's with friends and family.

Aaron: Playing football, basketball, farming, swimming, boating, watching sports, fishing, spending time with friends and family.
When you close your eyes and see yourself holding your precious baby in your arms what are your thoughts regarding the birthmother?
How thankful I am for her to trust me with her child. I will also have a great deal of admiration and respect for the hard decision she had to make.
How will a child enrich your life?
We both adore children. It will be the greatest gift we could ever imagine. We won't be able to imagine our life without them.
Why did you each choose the career path you decided on?
Keely: I have always been very outgoing and I like knowing that I will get out of a job what I put into it. I chose to be an Insurance Adviser because it's a self-driven career, lucrative, it's working with people, and I can manage my own schedule which is ideal for when we have kids. My dad is also an Insurance Adviser and I saw the success he has had in the career which provided our family with a healthy lifestyle.

Aaron: I have always enjoyed working in a hands-on job and in a team oriented environment. I love my job because I stay busy always working on various projects and equipment. I'm very mechanically inclined and I like working with others.

We have an extensive database of families that are currently waiting for the opportunity to adopt your precious baby.

CONTACT US TODAY
FOR YOUR FREE
NO OBLIGATION CONSULTATION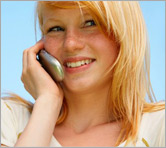 For Your FREE No-Obligation
Consultation1-877-550-3770

REQUEST A FREE ADOPTION INFORMATION KIT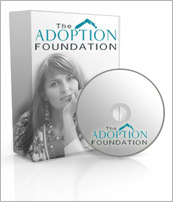 Your information is confidential.
Information will be mailed in an unmarked envelope.
Financial Assistance (as allowed by state law)
Information about our Free Housing for Birthmothers