Jonathan and Bonni
It is impossible to predict the future, but one thing that we do know, is that our child will be loved by us, our friends and our family. He or she will be given every opportunity we can give to him or her and should you choose adoption, and should we be so fortunate for you to choose us, we promise that you can be confident in your choice.
Describe your childhood:
Bonni: I grew up in Maryland with a very close family full of love. My parents always put me and my older brother first. My extended family was, and is, close. My cousins are like siblings. We spent every Friday nights eating dinner at my Grandmother's house and got together for every birthday, holiday and summer vacation. Because of my close family, I believe in family first. Always have, always will. Even though my family is on the east coast and I am in Illinois, I fly back to see them one weekend per month with extended week visits a few times per year.

Jon: I grew up in Illinois with my parents and three brothers. Yes, my mother raised four boys! We spent our time enjoying the outdoors and the world as much as possible, whether it was exploring Lake Geneva from our boat; motor-homing across the country; traveling internationally or just being boys playing outside. My childhood wasn't always perfect, as my parents divorced when I was eight, but the overall experience gave me character and taught me how to triumph through adversity. Today, I am still close with my parents and all my brothers but am closest with my younger brother who lives in George with his wife and two children.
Tell us about your home?
We bought our home a little more than a year ago. It is approximately 3,500 square feet on a 3/4 acre lot in a great suburb on a lake. When we bought it, it hadn't been remodeled in 30 years, so we had the opportunity to start from scratch on the inside. We took the entire first floor pretty much down to the studs and rebuilt it into a beautiful, functional house that is incredible for entertaining. Our child will have his or her own private bedroom, bathroom and playroom upstairs. We have a gym over our garage that one day, when he or she is older, could be a play area as well.
When you have a 3-day weekend, what do you like to do?
Most of the time, we fly to Maryland on a 3-day weekend to see Bonni's family. If we stay in the area, we typically spend our time working around the house, cooking and spending time with friends and Jon's family nearby.
Do you have pets? If so tell us about them?
We have two cats - Jules and Vincent. They are named after the main characters in Pulp Fiction. We are big Quentin Tarantino fans. Jules and Vincent are litter mates and act like typical brothers. They love to be around each other and can often be found lying next to and licking each other. A minute later, they will be wrestling and rolling around on the floor, or chasing each other around the house. They love to snuggle with us and love all people. We have had children over - from ages 6 months to 13 and they are great with all of them.
What do you hope to teach your children?
We hope to teach our child to be the best person he or she can be; to respect, appreciate and love others, especially family; and to enjoy life. Jon has a lifelong love of machines - especially cars. Now that he finally has a place to work on one, he's hoping our child, boy or girl, will want to help.
Describe your neighborhood?
We live on a quiet, private lane. There are young children living in neighboring houses across the street and in the development next to ours. We are in a great school district and our elementary and high schools are just down the road from our home. We have access to two park districts that both have pools, golf courses and many parks with playgrounds.
What will you tell your child about his/her birthmother?
We will be very open with our child about his or her birthmother, if she would like us to be. We will be respectful of her wishes when it comes to what we tell our child.
It's Daddy's day - what activity do you want to share with your child?
Road trip! We'll drop the top on my Miata, and find a place for breakfast on the road. There are water parks, shopping malls and, oh yeah, a huge amusement park! My wife is married to a boy in a man's body!
What kind of education are you hoping to provide for your child - Private or Public?
We had two different educational experiences. Bonni went to public school and loved how well-rounded the experience was. Jon went to private school and loved how structured and personalized it was. We believe that each has its pros and cons and those vary depending on each individual. We are open to either option and want to wait to decide based upon our child's personality and needs.
How did you come to the decision of adoption?
We have talked about adoption from early on in our relationship. This is one of the things that we had in common. We both believe that there are many wonderful children in our country who need a good home. We have one and want to share it.
What faith will you raise your child?
We are both Jewish and plan to raise our child Jewish. While we aren't very religious, our traditions are all about family, sharing and knowing and respecting our history. We want to share those traditions with your child.
What kind of a relationship do you hope to build with your birthmom through her pregnancy?
We hope to be able to provide support and love to our birthmom through her pregnancy. We can't begin to imagine how hard a decision this is for her and we want to be there for her as much as we can to thank her for the gift she is giving to us.
How did you meet?
We met online. Bonni saw Jon's dorky profile picture and knew this was someone she wanted to meet. We instant messaged and met that evening at a fondue restaurant. We connected immediately. Three days later, Jon asked Bonni to be exclusive. It was cute and endearing. Bonni said yes immediately.
What was your relationship with your parents like?
Bonni: Growing up, I was always close with my parents. They made sure my brother and I had everything we needed and loved and respected us. They trusted us as well. We tested that trust at times but they were always there for us no matter what.

Jon: My father is one of the most generous men I have ever known and my mother is one of the funniest. They divorced when I was eight, which was difficult but it forced us to all work a little harder at staying connected and close.
What attracted you to each other?
Our similar backgrounds, outlook on life and just how easy things were between us. From the moment we met, it was like we had known each other for years.
Please describe your personalities:
Bonni: I'm a social butterfly. I get along with everyone. I'm always professional at work, but that comes off the moment I leave the office. I melt every time my cat Jules jumps up to be with me. Nothing is so important that I can't set it aside to tend to friends or family, who always come first.

Jon: I'm professional in my work, but playful when I'm with other people - especially children. I'm the fun uncle. When it comes time to focus, I disappear into my workroom where I keep things pretty quiet so I can concentrate.
What are your hobbies?
Bonni: I love to cook and read. There is nothing like getting lost in a good story. I also love to watch sports, mostly Orioles Baseball and Ravens Football (being from Maryland) but also Illinois teams. I used to love to sew but haven't done it for years. I am thinking about getting a sewing machine to start up again. I also spend some time exploring games on my iPad. I find it is a great way to wind down after a long day. Together, Jon and I love to travel within the US and internationally. We love going to baseball and football games and love watching movies, either in the theater or at home.

Jon: I have lots of interests and a few hobbies. One of the joys of home ownership is the opportunity to fix things yourself, so I've become rather handy around the house. New light switches have turned into remote controlled light switches so we can turn things on with our phones. Or with our voices. I've been known to tear apart a computer or two to make repairs or upgrades. I used to build model cars and airplanes in the past - both static models and remote controlled, but these days my hobby time is spent restoring and modifying my 1991 Mazda Miata. My father bought it new for me on my 19th birthday and I will never part with it.
When you close your eyes and see yourself holding your precious baby in your arms what are your thoughts regarding the birthmother?
Incredibly grateful for the gift that she gave us and the courage she must have had in order to do so.
How will a child enrich your life?
We are happy and love spending time together. We want to share that love and happiness with a child. There isn't anything more enriching than that.
Why did you each choose the career path you decided on?
Bonni: I wanted to be writer from as long as I can remember. In third grade, I wrote two short stories. I bound them up as books with card board covers and everything. I majored in Journalism with a marketing minor in college and realized that I like marketing-type writing better than journalism so after college I started on a marketing path. As it turns out, I am pretty good at it and have worked my way up to being on my company's executive team in charge of the marketing department.

Jon: Computers come naturally to me. For years, I thought I would write code. I did it in graduate school. I was very good at it, but it wasn't my passion. I started helping family and friends with their home networking issues. That blossomed into a growing book of both residential and business clients who count on me to keep their computers, networks and servers running so they can stay connected. It may not be the sexiest job around but I am good at it and love it, and it gives me the flexibility to work from virtually anywhere most of the time. That's a huge perk, especially in those early years when we have a child in the house.

We have an extensive database of families that are currently waiting for the opportunity to adopt your precious baby.

CONTACT US TODAY
FOR YOUR FREE
NO OBLIGATION CONSULTATION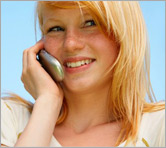 For Your FREE No-Obligation
Consultation1-877-550-3770

REQUEST A FREE ADOPTION INFORMATION KIT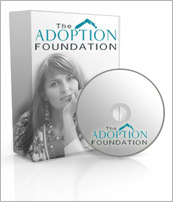 Your information is confidential.
Information will be mailed in an unmarked envelope.
Financial Assistance (as allowed by state law)
Information about our Free Housing for Birthmothers