Timothy and Brittany
We promise that your child will be loved unconditionally in a happy, fun home. We hope that you give us the opportunity to become parents and complete the missing puzzle piece to our family.
Describe your childhood:
Brittany: My childhood was fun and full of love. I am the firstborn grandchild, so I was spoiled from the beginning. I grew up in a small town in North Carolina. My mother was a police officer and my father was in the United States Marine Corps. I have one younger sister and we are each otherís best friends. My favorite memories as a child were every summer when my parents, sister, three dogs and I would pile into my dad's F-150 truck and drive all over the United States visiting family and friends, while stopping at different amusement parks, national parks, and iconic landmarks along the way. Iíve been to and have seen almost all 50 states.

Tim: My childhood was very fun. Although my parents split, they always spent time with us and kept me and my 3 sisters actively engaged with sports or outside activities. I had some neighborhood friends and we would always ride bikes or play kickball in the field of the nearby school. I was taught responsibility from an early age by getting a paper route and earning whatever I wanted. My parents tried to get us to the beach every year, but if that didnít happen we went to one of the local amusement parks or we camped.
When you have a 3-day weekend, what do you like to do?
When we have a long weekend we like to enjoy just spending time with each other, whether that be just hanging out in our pjís and watching movies on the couch or going out. We love to attend concerts and sporting events, going on long walks with the dogs and exploring the city. We also love the beach and food, so finding restaurants with a water view and having a good meal is always a great way to spend time with each other too.
Do you have pets? If so tell us about them?
We do not have pets, we have "The Boys.Ē which are our two German shepherds, Moose and Rambo. They are spoiled to no end. Moose is the oldest. He was a wedding present to Tim. Mooseís favorite things to do are ride in the car, splash in the water and hog all the toys from his younger brother. Rambo is the baby, so he gets away with everything. He is a Mommaís boy for sure. Ramboís favorite things to do are go on walks, cuddle on the couch, and give you puppy eyes till you share your food.
What do you hope to teach your children?
We hope to teach our child that with unconditional love, prayer, good morals and hard work dreams do come true. We hope to each him or her that laughter and a smile is the best medicine to any bad day. Finally that family is everything and will be there to pick you up no matter what.


Describe your neighborhood?
We live in a very quite neighborhood. It has sidewalks on both sides of the street and the streets are lined with lots of trees for shade. A few streets over there are nature trails filled with lots of wild life, as well as a big playground for kids to play on. Even though our neighborhood is quiet, we are only about 2 miles from down town and one of the best hospitals in the state.
What will you tell your child about his/her birthmother?
Well, when he or she is little, we will say how she was selfless and courageous and gave us the best gift, which is them. As he or she gets older and has more serious questions, we hope to be able to answer them or have some kind of relationship even if it's something as small as pictures to show of her.
It's Daddy's day - what activity do you want to share with your child?
On the days that are just me and our child I would like to teach them how much is really out there and to appreciate the simple things. Growing up I was taken fishing, playing baseball and all kinds of other sports, riding bikes and playing in the nearby creek looking for crawfish or frogs. There are so many things that kids donít do in this new generation and I feel are taken for granted. There is so much more than video games and TV that can enrich your life and it's important to develop interests that can change your life. That is what I want to make sure they are aware of and I want to experience sharing that with them.
What kind of education are you hoping to provide for your child - Private or Public?
We hope to put our child in a safe and highly qualified school. Tim attended private school from pre-K through high school. Brittany attended public school. We both loved our schools growing up, so we will have to wait and see what best suits the childís learning style and which one offers the most positive education for the child. We have great public and private schools in our area to choose from.
How did you come to the decision of adoption?
Adoption is always something we considered, knowing it would be hard to have children of our own. After a decade together and over eight years of marriage, we feel as though it is time to embark on a new and exciting life changing journey. We hope to finally fill the missing piece to our puzzle.
What faith will you raise your child?
Faith and God are both very important parts to raising a child. Tim was raised in the Catholic church while Brittany was raised in a Methodist church. Although Brittany loves her religion and church, we would both like to raise our child in the Catholic church, as many family members on both sides are catholic.
What kind of a relationship do you hope to build with your birthmom through her pregnancy?
First and foremost we want to build an honest, trusting relationship. We would also like her to feel appreciated, comfortable and loved during this difficult time. We want to be able to keep in contact with her during the process so she knows she isnít alone and can contact us at any time.
How did you meet?
Well if we are going to start this relationship off with honesty, our love story started in a bathroom. Brittany had a long day at work and the restrooms at her work were being remodeled so they were out of use. Brittany was friends with my roommate and we lived across the street from where she worked. When she got off she ran across the street to use our bathroom. Tim was in the shower at the time Brittany came running in, introducing herself at the same time, and it's been love ever since.
What was your relationship with your parents like?
Brittany: My parents are my biggest support system and fans. My mother is one of my best friends. When I was a child she always pushed me to be and do my best but always with loving, encouraging words. My father is my super-hero and I am Daddyís little sunshine. My father was deployed a lot during my childhood serving in the Marine Corps, but this in no way hindered our relationship. He may not have been there for every birthday or holiday, but he never forgot to call or write to congratulate me on my achievements. I am very close to both my mother and father and talk or text with them every day.

Tim: Unfortunately my parents divorced when I was young, probably around the age of 8. That didnít change anything as far as how they raised us, just that it was from 2 different homes. They both did whatever they could to take care of us and time between each of them was split evenly.
What attracted you to each other?
Brittany: What first attracted me to Tim was his kindness. He was always opening doors for me, giving me his coat if I was cold, and telling me how beautiful I was. Second was his dedication to everything he set his mind to, no matter how big or small. Finally was how every one of his friends and family spoke about him or admired him.

Tim: Brittany was very outgoing and not afraid to share anything about herself. It was her honesty and willingness to lay it all on the line that kept me interested in Brittany. And in all honesty it also helps that she has a great smile, pretty hair and eyes that just suck you in.
Please describe your personalities:
Brittany: Well if you were to ask my friends and family, I think they would all agree and say that I am a bubbly, easy going, loving, caring person. But in no way does this make me a pushover. I will stand up for what is right and Iím a little competitive when it comes to winning.

Tim: I am a laid back, patient person. I like routine and dedicate myself to whatever goals I have. I truly feel a solid educational background paves the pathway to a successful career. It sounds like I am rigid, but when it's time to relax, Iím all about taking it easy and having a good time. Iím easily approachable and always willing to help others and finding new stuff to see or explore.
What are your hobbies?
Brittany: I really enjoy the beach and anything that involves the sand and water. I like to paint. I enjoy cooking and eating. I am very big on watching any and all sports. My true passion is animals. I love anything and everything to do with animals. Which is why I have a degree as a veterinary technician aka animal nurse.

Tim: I love anything that involves physical activity. I love being in the gym, running races, being outside and seeing sights. As I am getting older I also like trying new foods as well, so it's also nice to try different foods and restaurants at the new places we live in.
When you close your eyes and see yourself holding your precious baby in your arms what are your thoughts regarding the birthmother?
When I close my eyes and picture this moment, my first thoughts or vision is me praying and thanking God for sending and allowing this strong, courageous, selfless mother into my life and trusting me to raise her child as my own. I hope she has a sense of pride in her decision, and knows what she is doing is the right choice for her child and that I wish her nothing but strength and love throughout her life.
How will a child enrich your life?
A child will enrich our lives in so many ways. We will have more laughter and memories to make. We will get to see so many family members overjoyed with the same memories. We will get to experience so many new obstacles to overcome and grow as a couple and family.
Why did you each choose the career path you decided on?
Brittany: I chose my career path because of my love for animals, so becoming a veterinary technician (aka animal nurse) was the right choice for me. But I am excited and looking forward to starting a new career path soon as a stay-at-home mom.

Tim: I have always had my eyes set on the path of health care and medicine. It is a field of work that will never go away, so the stability is there. I joined the Navy to see what else is out there for me. I initially joined to be a Hospital Corpsman, which is equivalent to a medic. My first duty station landed me in the laboratory where I started doing basic things and collecting blood. I saw the potential in the career field and had an amazing mentor who encouraged me to finish my degree and showed me how much my career can be excelled with that education.

We have an extensive database of families that are currently waiting for the opportunity to adopt your precious baby.

CONTACT US TODAY
FOR YOUR FREE
NO OBLIGATION CONSULTATION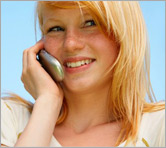 For Your FREE No-Obligation
Consultation1-877-550-3770

REQUEST A FREE ADOPTION INFORMATION KIT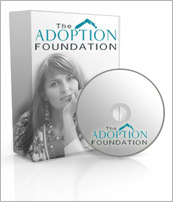 Your information is confidential.
Information will be mailed in an unmarked envelope.
Financial Assistance (as allowed by state law)
Information about our Free Housing for Birthmothers