Gregory and Marissa
We are Greg and Marissa. To start, we want to say that we are so thankful that you have taken the time to learn about us. There is no way that we can truly understand the emotions you are probably going through right now, but we admire your strength and selflessness as you consider adoption for your child.
Describe your childhood:
Marissa: I had a great childhood. My parents and family were a really good support system. My parents were always there for me and supported me in everything I did. They taught me the importance of being responsible and working hard.

Greg: I grew up with the bare essentials and not really much more. My parents divorced when I was only 5. We didn't really have much money and were even on food stamps for awhile when I lived with my mom. Both parents supported me and although we didn't have much money I always felt well taken care of. While growing up I learned good lessons about the value of hard work and that life isn't always fair. You have to be responsible, make good decisions, and realize that your own actions have consequences.
Tell us about your home?
We moved into our house about a year and a half ago and we absolutely love it! Our house is a 2 story, single family home. It's 2,600 sq ft with 3 bedrooms and 2.5 bathrooms. We also have about 1,000 additional sq ft of unfinished basement space that we'd like to finish in the future. The house backs up to woods so we get lots of beautiful wildlife in our backyard (deer, turkeys, birds, etc).
When you have a 3-day weekend, what do you like to do?
Go out on the boat, spend time with our family grilling, camp with friends
Do you have pets? If so tell us about them?
Yes, we have 2 dogs. Gizmo is a 12-year-old mixed breed rescue dog. He is about 10 pounds and loves to cuddle. Henry is a 7-year-old black lab. He weighs about 95 pounds and hunts pheasants in the fall with Greg. Both dogs have done very well with our niece since she's been born and is now 1 yr old.
What do you hope to teach your children?
To enjoy life, to respect others, to have self-confidence, make good decisions, and confide in us to help them go through life. Treat everyone the way you'd like to be treated, be kind, and don't be quick to judge a person because you don't always know their situation.
Describe your neighborhood?
We live in a safe, newer neighborhood full of young families with children. We have a walking/biking trail that we can access from our neighborhood. There is also a playground and splash park within walking distance from our house that is great for kids.
What will you tell your child about his/her birthmother?
We will tell our child that a very kind lady had a baby growing in her tummy, but she couldn't keep the baby and needed to find a new home for her baby. We'll explain that the lady loved the child so much she wanted to make sure the baby would be safe and in a loving home with parents who would take good care of him/her.
It's Daddy's day - what activity do you want to share with your child?
Definitely something outdoors. Greg loves being outside.
What kind of education are you hoping to provide for your child - Private or Public?
Our children will receive a public school education. Part of the reason we moved to the Wisconsin area is because the school systems are really great around here.
How did you come to the decision of adoption?
After struggling with unexplained infertility for a few years, we decided that we'd like grow our family through adoption. Whether we birth a child on our own or not doesn't really matter to us. We just want the opportunity to raise and love a child in our life.
What faith will you raise your child?
Greg was raised as a non practicing Catholic and Marissa was not raised with religion as a primary focus in her life. Both Greg & Marissa are not religious and don't really identify with any specific religion. We plan to raise our child to focus more on respecting and accepting others no matter what their race or religion is. Whether they decide to embrace a specific religion or not is their choice to make. We will support them in whatever they decide.
What kind of a relationship do you hope to build with your birthmom through her pregnancy?
We are open to the birthmom's preferences, but would like to emotionally support her through this process if she would accept that. It's a life changing event for all of us and we'd like to make the best of it.
How did you meet?
We met each other through mutual friends. We were friends for about a year before we actually started dating.
What was your relationship with your parents like?
Marissa: I am very close to my parents and they are an extremely important part of my life. My parents live in Florida so I don't get to see them all the time, but we talk on the phone all the time and we try to make trips to visit each other every few months.

Greg: I'm also very close with my parents. I'm in contact with both of them regularly. My dad and step mom still live in Iowa so I don't see them as often. I still manage to interact through email or banter over fantasy football with my dad and much of our relationship is built around sports. I spend time with my mom and step dad almost every weekend. My mom likes to come over and cook with Marissa while my step dad and I work on projects in the garage or yard.
What attracted you to each other?
Greg's humor and easy going spirit is what drew me to him. He was so silly and always knew how to get me out of a funk. He is also very caring and considerate of my feelings. Marissa's caring and loving personality is what attracted me to her. She's selfless and brings out the best in me.
Please describe your personalities:
Marissa: Affectionate, ambitious, reliable, loving, caring, shy

Greg: Funny, outgoing, thoughtful, easy going, caring, chivalrous
What are your hobbies?
Marissa: Reading, baking, cooking, puzzles

Greg: Hunting, fishing, ice fishing. As a couple we enjoy grilling, canning, spending time with family, play with our dogs.
When you close your eyes and see yourself holding your precious baby in your arms what are your thoughts regarding the birthmother?
I would have a mix of emotions. I would feel beyond grateful and lucky that the birthmother chose us to raise her beautiful child, but at the same time, I would respect her courage in making a very difficult decision and feel for her and the journey she had to take.
How will a child enrich your life?
We will get to love a human in a way we never thought was possible. We get to see the world through a child's eyes with their innocence and joy. Getting to see our child grow and learn will be such a wonderful experience.
Why did you each choose the career path you decided on?
Marissa: Becoming an accountant wasn't really something I planned on. My father was an accountant and I thought it seemed boring and was not at all interested in pursuing that career path. I went to college with the intentions of becoming a Forensic Scientist, but quickly realized that Chemistry classes weren't really my cup of tea. One of my best friends was enrolled in an Accounting course so I decided to take the class with her. I ended up enjoying accounting and the rest is history.

Greg: I originally wanted to be a pharmacist, but after a couple classes realized I might be in over my head. I figured something in business would be a good fit for me and my adviser convinced me that accounting was a great choice. The idea that every business needs accountants was appealing because it meant there would be job security and I could probably get a job anywhere I wanted to live. After taking a few classes it seemed to make sense and really come together for me.

We have an extensive database of families that are currently waiting for the opportunity to adopt your precious baby.

CONTACT US TODAY
FOR YOUR FREE
NO OBLIGATION CONSULTATION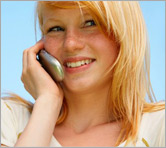 For Your FREE No-Obligation
Consultation1-877-550-3770

REQUEST A FREE ADOPTION INFORMATION KIT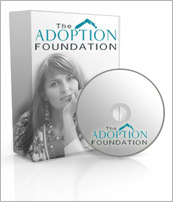 Your information is confidential.
Information will be mailed in an unmarked envelope.
Financial Assistance (as allowed by state law)
Information about our Free Housing for Birthmothers