Aaron and Danielle
If you choose our family to adopt your child, we welcome an open adoption and look forward to you being a part of our lives. We will send letters and photos and look forward to welcoming you into our home.
Describe your childhood:
Danielle: I remember my childhood being busy, always on the go. My dad worked and my mom stayed at home to raise 6 kids. We spent a lot of time doing different activities on the military base: swimming, playing at the park or at the clubhouse playing games. Once we moved to Arizona I was really involved with swimming on the swim team and diving teams. Having 5 brothers and sisters meant there was always someone to do something with. We used to always play board games, ride bikes or hang out with friends.

Aaron: Being the oldest of five kids, it was hectic, but a lot of fun. My dad worked while my mom stayed at home and took care of us. I had a paper route that all of my siblings eventually took over. The most fun was in the summertime when there was no school; we spent most of our time swimming at the local public pool. It was never boring with all my sisters and brother around, along with my friends. We would play football with the neighborhood kids, and ride bikes. I was also in Cub Scouts. We attended church on Sundays and Mom always had a hot, home cooked meal waiting for us when we got home.
Tell us about your home?
Our home is a single-story, three-bedroom home. It's quiet and clean. It's spacious but not too big. It's the "fun" house when family and friends are over, and it's inviting. We have an in-ground pool that we spend most of the summer in, and a grassy front yard. Our living room is the heart of the house. This is where we relax, watch movies, read, hang out and listen to music.
When you have a 3-day weekend, what do you like to do?
We look forward to 3-day weekends! We sometimes use these weekends to go up to Northern Arizona, leaving the desert climate for cooler temperatures. Other times are spent relaxing at home by the pool, getting together with family or friends, going to the movies, or just nothing at all. Sometimes we enjoy an uneventful weekend of TV watching and catching up household cleaning and errands.
Do you have pets? If so tell us about them?
We have one dog, Daisy, who is a 9-year-old puggle (pug and beagle mix). We have had her since she was 3-months-old and she is so much fun! She is a Mama's girl for sure, following Mom from room to room, like a shadow. She is great with kids; when family comes over she is the life of the party, loves the attention and also loves to clean up any spills. The neighbor kids also love her; they come over and ask if she can come out to play and if they can take her for walks. She also loves to keep Aaron company while he does the yard work and her favorite is when he takes her for rides on the golf cart.
What do you hope to teach your children?
We hope to teach our children kindness and unconditional love. We want our children to be kind to others, accepting of differences and diversity, and to be good people. We want them to work hard and value others. We will teach our child that anything is possible if they set their mind to it and work hard. We will teach them good morals and values.
Describe your neighborhood?
We live in a quiet, family-friendly neighborhood. On our street there are a lot of families with kids, ranging from infant to 10 years old. Our neighbors are friendly, we know each other by first names, and we look out for one another. A few times a year we go to a neighbor's house for bar-b-ques in the front driveway. We have a neighborhood park at the end of our block and an Elementary school within walking distance from the house. We are also within a 10 mile radius of family.
What will you tell your child about his/her birthmother?
We will ensure they know they are adopted, and we will show the child pictures of their birth parents. We will make sure the child knows what a difficult decision the birth mother had to make when she chose an adoption plan for her child and how she made the decision out of love, and did what she thought was best for the child.
It's Daddy's day - what activity do you want to share with your child?
Dad enjoys doing yard work - we envision Dad mowing the lawn and our child following behind with their plastic play lawn mower. Dad also enjoys playing the guitar. We picture dad teaching our child how to play the guitar and the two of them jamming out. And if needed, Dad enjoys mechanics. We can see our child with his or her play tools helping Dad under the car hood. Since Dad grew up swimming, there will be a lot of that going on too.
What kind of education are you hoping to provide for your child - Private or Public?
Likely public; however, we have friends that went to private schools and see the many benefits private schools have to offer.
How did you come to the decision of adoption?
We both have always dreamed about having children of our own. Due to circumstances out of our control this cannot happen. We both feel our lives would not be complete and our hearts, house, and family would be empty without children. We had thought about adoption even if we had children of our own, so this made the most sense to us. Adoption is a way to fulfill our dreams and help someone else.
What faith will you raise your child?
Christian.
What kind of a relationship do you hope to build with your birthmom through her pregnancy?
This time in the birth mother's life must be difficult and we cannot imagine the roller coaster of emotions she must be experiencing. If we are chosen to adopt her child, we hope to have open communication with frequent text messages, or phone calls. We welcome her to be a part of our lives through the pregnancy and after.
How did you meet?
We met on an on-line dating site. Aaron asked Danielle where she had been all of his life and the rest is history.
What was your relationship with your parents like?
Danielle: I have a very close relationship with my mom. She is always there for me when needed. I lean on her for advice or just an ear to listen. I am fortunate to have her in my life and to also have her live near me. She is very caring and means well. She raised six kids while my dad worked. One thing that I admire most about her is how much she loves her kids and her grandkids. My dad passed away 11 years ago but I was also very close with him. I looked up to him; he was hard working and he loved his family. He would do anything for me; he enjoyed getting those phone calls where I needed a ride, advice or help. He taught me that I had to work hard if I wanted something- nothing was handed to us.

Aaron: My mom and dad have always been there for me throughout my life which makes me very fortunate. If there is a recipe that I have questions about, I can call my mom, or if I need advice on how to fix something my dad is my go to person. Since I moved to Arizona our relationship has become stronger requiring more effort to be made to visit home. I look forward to my frequent trips home to visit them.
What attracted you to each other?
What attracted me to Aaron was his wonderful character. Aaron is extremely loving, caring, funny and above all puts others first. He is devoted to his family, friends and career. Aaron has a natural talent in building and fixing things and is very handy around our home. I am looking forward to sharing Aaron with our future children.

What attracted me to Danielle is how caring, and sweet she is. She is the most loving person I know. When I first met Danielle I quickly noticed her determination and drive for life. Danielle has a great sense of humor and can always make others laugh. I see the relationship Danielle has with her nieces and nephews, how close they are, how they look up to her and I know she will be a very loving, and nurturing mother to our children.
Please describe your personalities:
Danielle: I am a warm, loving, dedicated and successful woman and I cherish my family. I have built beautiful relationships with my parents, siblings, nieces and nephews. I am outgoing and make friends easily. I keep positive and enjoy helping others.

Aaron: I am honest and dedicated. I am independent, charming and funny. I am quiet when you first meet me but open up quickly. I am always on the go; I have to keep busy.
What are your hobbies?
Danielle: Baking, exercising, reading, scrapbooking, shopping, home renovations, volunteering, and anything with animals.

Aaron: Fishing, playing the guitar, grilling out, yard work, cycling, traveling, home renovations.
When you close your eyes and see yourself holding your precious baby in your arms what are your thoughts regarding the birthmother?
My thoughts regarding the birth mother will be the same throughout this entire process. She is very brave and courageous to make such a difficult decision. She did what she thought was best for her child. We will be forever grateful to her. Without her we would never experience motherhood, fatherhood, and what it feels like to nurture a child.
How will a child enrich your life?
Having children is the embodiment of unconditional love and devotion. It is the single most important endeavor of one's life. Having been integrally involved in the upbringing of our nieces and nephews, raising our own child will become the central focus of our life.
Why did you each choose the career path you decided on?
Danielle: I have worked for the same company for the last 19 years. After college I wanted to find employment with a stable company, one I could grow with. After starting at an entry level position, I have worked my way up into management to become a leader. This company has allowed me to further my education, fulfilling personal goals of getting my Master's Degree.

Aaron: I really did not know what I wanted to do when I started attending the University at 18 years of age. I took some Criminal Justice classes and found them to be very interesting. They fell in line with my desire to help and make a difference in other's lives, while making a difference in society.

We have an extensive database of families that are currently waiting for the opportunity to adopt your precious baby.

CONTACT US TODAY
FOR YOUR FREE
NO OBLIGATION CONSULTATION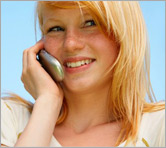 For Your FREE No-Obligation
Consultation1-877-550-3770

REQUEST A FREE ADOPTION INFORMATION KIT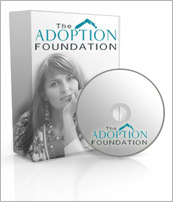 Your information is confidential.
Information will be mailed in an unmarked envelope.
Financial Assistance (as allowed by state law)
Information about our Free Housing for Birthmothers