Terry and Sarah
We canít imagine how emotional and stressed you feel. We have never been in your situation, but we have thought about you and worried for you. We are proud parents to two 13-year-old boys, adopted from another country and we feel they are a testament to the beauty of adoption.
Describe your childhood:
Sarah: I grew up in the suburbs with my parents and older sister. My mother was a teacher so she was always around during the summer and after school and my father was an executive. I spent my free time outside playing with friends or inside sending Barbie on epic adventures. I also enjoyed dancing and gymnastics. I might not have been amazing, but I loved it. My family took lots of vacations and those are some of my happiest memories and is the reason why I love to travel and vacation with my family now.

Terry: I grew up in the Midwest with my parents and two sisters. I've always loved sports and as a child my main focus was finding friends to play with that day or asking my dad to play in the backyard. The best gift my parents gave me was the opportunity to be a kid and enjoy my childhood. Along the way, I learned the best values that I hold onto today of hard work, honesty, commitment, loyalty and integrity. I see now that these were taught to me by my parents through experiences and the example they set for me.
Tell us about your home?
We built our dream house in 2014. It is ranch style but the basement is the same footprint as the main level. The kitchen is the center of the house so no matter if you are cooking or doing the dishes, you are always part of the group.This is great for hosting Thanksgiving each year! Our basement is a kid's paradise. We have a room for video games, a room for Legos, Mom's craft room, an air hockey table, ping pong and a giant sectional couch to watch t.v. or movies. Our house is on a 1/2 acre lot that is lined with trees in the back with lots of play space and a basketball hoop in the driveway.
When you have a 3-day weekend, what do you like to do?
We spend our weekends doing things as a family. We start out the weekend with "Family Friday," a tradition that includes a fun favorite dinner, games or movies. We try to get outside whenever the weather is nice. Depending on the time of year, you will find us shooting hoops in the driveway, swimming in the pool, hitting foam golf balls in the backyard or during the winter playing in the snow. We also enjoy taking long bike rides or walks around the neighborhood. If it is a cold or rainy weekend, we like to hang out in the family room and watch movies or a favorite tv show we have on the DVR, play board games or having an air hockey tournament.
Do you have pets? If so tell us about them?
No pets
What do you hope to teach your children?
We want to instill in our children and set an example of the importance of kindness, love and acceptance. We want them to understand the importance of hard work, honesty and integrity in their work and interactions. We don't expect them to be the best, but that they should try their best. We want our children to grow up feeling free to learn about and explore the world. Most importantly, we want them to learn this by being role models for them and showing them through our actions and experiences.
Describe your neighborhood?
We live in one of the top places in the country to live according to Time, US News, Money and many other media sites. Our city is ranked so high because of our low crime rates, incredible school system and family friendly atmosphere. Our neighbors are so friendly and always willing to help. We also have a lot of diversity in our neighborhood and we enjoy learning about other cultures and traditions.
What will you tell your child about his/her birthmother?
We hope we have the opportunity to meet and talk with our child's birthmother. We would love to hear stories about her life so that we can write them down and share them with our child. We want our child to know that they are so very lucky to have a birthmother who loved and cared for them so much and she searched hard to find just the right adoptive parents.
It's Daddy's day - what activity do you want to share with your child?
Daddy day starts with helping Daddy make his famous pancakes. After breakfast, we may head out on a bike ride or go to the park. During the afternoon, playing a game, going to the movies, or heading to the apple orchard may be in the mix. After dinner, we're probably tired, so we'll probably watch a movie at home or catch up on cartoons.
What kind of education are you hoping to provide for your child - Private or Public?
We live in the best school district in the state. We love the elementary and middle school that our boys have attended and the opportunities the high school offers. Our school district attracts the best teachers in the area and the kindness and creativity in their classroom is amazing. We have set up college funds for our children and plan to pay for their college education.
How did you come to the decision of adoption?
Our first adoption came after we experienced heartbreak. After struggling with infertility for two years, we became pregnant. Our joy was short lived when during our 20 week ultrasound we heard the worst sentence of our lives from the doctor, "there is something wrong with your baby." We learned our son would not survive after birth and we spent the next 13 weeks trying to grieve for a child still alive inside me. After our time of grieving, we became pregnant with our daughter who was later diagnosed with the same genetic disorder. Adoption was our hope and deliverance for a family. We truly believe our boys were always meant to be ours. After 12 years loving and raising them, we are ready to complete our family with the adoption of a girl.
What faith will you raise your child?
Christian
What kind of a relationship do you hope to build with your birthmom through her pregnancy?
We want to have an open relationship with our child's birthmother, but want her to set the pace. We would love to talk and share stories so that she knows who we are as people and parents. We would also love to hear her stories about growing up, what her life is like and anything else she is willing to share. Nothing would make us happier than to have a moment with our child and then say to our child, "you know what, your birthmom told us a story about the time she did this..."
How did you meet?
We met in college through a mutual friend that introduced us at a party. We clicked right away! We started dating and had so much fun together and so much in common, we knew it was special. We always say that we are so lucky because we are truly best friends and soul mates. It is a very special bond that has only gotten stronger with time.
What was your relationship with your parents like?
Sarah: I am the youngest child in my family, the baby, so I have always been close to my parents. My entire family is very close knit. I spent all of my celebrations and holidays with huge family gatherings. Grandparents, aunts, uncles and cousins, we are involved in each other's lives. My parents are both retired and love that they can now spend even more time with their grandchildren. We are lucky they live close by and we see them all the time.

Terry: I am the middle child in my family, between two sisters. I have always been very close to my mom and in her eyes could do nothing wrong. My dad and I have a lot in common, both loving sports. Growing up, I didn't realize how much my parents did for me, but now thank them all the time for everything they did for me growing up. For my children, I want to give them the same opportunities and values that my parents gave to me.
What attracted you to each other?
I think we felt a connection right from the beginning. We wanted to be around each other, everything clicked. We were both serious about school but also liked to have fun. It probably sounds silly, but we really do think we have a soul connection and we knew right away. After 18 years, we are still just as connected and in love.
Please describe your personalities:
Sarah: I am a Disney fanatic! I love everything about our trips to Disney because it is a perfect fit to my personality. I enjoy making others happy. I am optimistic and strive to always be positive. I can be a little silly, especially if it is to make my kids happy. I try to spread good feelings, be accepting and supportive to all. However, the biggest Disney personality trait I have is - I am always prepared and organized. If you have ever traveled to Disney, you will know these are important traits! Overall, I am caring and compassionate and pretty easy going, unless you provoke my mama bear instincts and then I am all about protecting my kids.

Terry: I am pretty relaxed and quiet. I enjoy spending time with close friends and my family. I am pretty calm and steady during crisis and the level headed voice of reason. I am serious about my work but enjoy relaxing and having fun when I'm home.
What are your hobbies?
Sarah: I love to read. It isn't something that I have always enjoyed, but now I am a huge reader. I like to keep my mind busy so reading, crafting, playing with the kids or visiting with friends takes most of my time. I also enjoy golf, even though I am terrible, shooting hoops in the driveway (I am also terrible at this) and taking walks and bike rides as a family.

Terry: I like being active. I enjoy running, swimming, biking, playing with the kids and coaching kids sports. I like watching sports and goofing around with the kids. Sarah and I enjoy going out to dinner, taking bike rides and traveling together.
When you close your eyes and see yourself holding your precious baby in your arms what are your thoughts regarding the birthmother?
I have spent a lot of time thinking about the birthmother. I worry about her and am so heartbroken but grateful for her. I hope she is coping and that she is surrounded with love and support. I can't imagine the emotions she is feeling and it breaks my heart that my joy is a source of her pain. In the moment described above, I hope the birthmother has peace and has confidence that we are the right family for her precious baby.
How will a child enrich your life?
One thing we always tell people about being adoptive parents is that we get the gift of watching our children grow to discover their own talents and passions. We don't have any preconceived ideas that they should be like us or like what we like. It is so fun to see them discover an interest and then help them learn and explore. Through our boys interests we have learned a lot about science, technology, music and history, things we probably would not have explored as much ourselves. They enrich our lives with their interests and we marvel in watching them grow.
Why did you each choose the career path you decided on?
Sarah: Organization comes naturally to me. I enjoy planning and organizing, so my job in event planning was the perfect fit. I loved everything from the planning to execution, but the travel and long hours eventually didn't fit my bigger passion, my kids. I stayed at home with them when they were little and when they went to school, I took a job that allowed flexibility to always be home when they are home. I am looking forward to being home full time with our next child and all the adventures and activities we get to do together.

Terry: My dad was an accountant so I think that is the reason I chose to go to business school in college. After graduating college, I became a certified public accountant and began to specialize in tax accounting. While I did not dream to become a tax accountant when I was a kid, as I'm not sure anyone does, I am grateful for my career. The skills I developed have allowed me to become an expert in my field and start a business that has grown beyond expectation.

We have an extensive database of families that are currently waiting for the opportunity to adopt your precious baby.

CONTACT US TODAY
FOR YOUR FREE
NO OBLIGATION CONSULTATION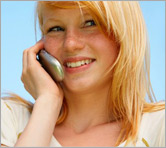 For Your FREE No-Obligation
Consultation1-877-550-3770

REQUEST A FREE ADOPTION INFORMATION KIT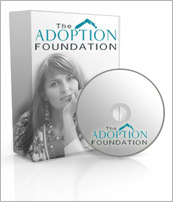 Your information is confidential.
Information will be mailed in an unmarked envelope.
Financial Assistance (as allowed by state law)
Information about our Free Housing for Birthmothers