Aaron and Jennifer
Your strength and courage provides a waiting family, like us, a chance to give a baby all the love we have. We, our extended family, and our friends will LOVE unconditionally and we will model and teach that in our home.
Describe your childhood:
Jenn: I had a wonderful childhood! I have an older sister, twin sister and younger brother. My twin sister and I did, mostly, everything together. My mom owned a childrenís show choir and lots of our time was spent there, from younger years (when we were learning) to older years (when we taught). A couple of sayings I heard a lot while growing up are: ďItís not worth doing unless you give it your all.Ē and ďWe make time for the things and people that are important to us.Ē Education was very important and we were expected to always try our best.

Aaron: I was raised in a loving home with 3 brothers who were my best friends and 1 amazing and loving sister who was also my best friend. My parents are great examples to me. We were taught to work hard, get an education, be honest and have fun in life. Family is everything to us and we support each other.
Tell us about your home?
We live in a beautiful town home in a small community in California. It is a safe area and we would feel comfortable with your child playing and interacting with others in the area. We are active members in our church which provides great teachings focused on strengthening the family.
When you have a 3-day weekend, what do you like to do?
It depends on how long itís been since we've gotten away. We like to go to the family cabin or stay home and get things done at home. We spend as much time as we can with our extended family and if we donít get away to see them, we will head to the beach, Disneyland or out as a family.
Do you have pets? If so tell us about them?
We have a beautiful one-year-old yellow lab named Rocky. He and our son LOVE each other and play all the time! Heís so patient and gentle with him! He loves to get out to play frisbee daily and always gets so excited when he knows Daddy is coming home!
What do you hope to teach your children?
We would like to teach respect, hard work, love, honesty, integrity and good morals.


Describe your neighborhood?
We live in a small city in California just an hour away from almost anything. Whether we want to be in the mountains, the beach or Disneyland, itís close! The neighborhood kids are often out playing with each other and we have parks everywhere.
What will you tell your child about his/her birthmother?
We will teach them that they came to us in a special way. We will also let them know that she loved them so much that she wanted a better life for them than she was able to give at that time. We will help them understand that she was completely unselfish in her decision and how she thought more about her unborn child than herself and allowed others enjoy the blessing of raising a child.
It's Daddy's day - what activity do you want to share with your child?
I would take them to an amusement park or go to a sporting event. I am excited to be their coach on any sporting team they try.
What kind of education are you hoping to provide for your child - Private or Public?
We both have a public education. We feel it helps children learn to be around and interact with others their age. We also feel that it helps them to learn social norms.
How did you come to the decision of adoption?
The doctor has told us that Jenn has a very low ovarian egg count. We were told that, because of this, it would be nearly impossible to get pregnant. Knowing this, we have still tried 6 times. Nothing has come of it and we are grateful adoption is a choice.
What faith will you raise your child?
We are planning to raise him or her (Christian) in the Church of Jesus Christ of Latter Day Saints.
What kind of a relationship do you hope to build with your birthmom through her pregnancy?
We hope to build a relationship of trust. Then find out each other's interests and let it grow from there.
How did you meet?
We met dancing. Aaron approached Jenn and talked to her and got her phone number. We have talked almost every day since.
What was your relationship with your parents like?
Jenn: I have always looked up to my parents. I respect their wisdom and their accomplishments. My parents were always very involved in our lives. We were extremely busy growing up and they made us feel as though we were the most important thing in their lives. I know I can call on them any time to help me.

Aaron: I have an excellent relationship with my parents. My dad was the coach on my baseball team. He taught us how to work hard, took us on father and son camp outs, and was an excellent role model. My mother was always there for us no matter what time of day. She was caring and always gave great advice.
What attracted you to each other?
Jenn: The first thing I noticed about Aaron were his beautiful eyes. I had never met anyone that had so many questions before. I learned that he cares about everyone and wanted to get to know ME, and well! He always thinks the best of others and is the kindest man I know.

Aaron: Jenn is beautiful outside and inside. She would laugh at my great sense of humor. I loved that she was so compassionate and caring. I knew she would be a great mother.
Please describe your personalities:
Jenn: I am loving, honest and extremely loyal. Iím compassionate and try to bring out the best in others. I am a hard worker and very detail oriented. Iím told I have a great sense of humor and that I make people feel comfortable around me.

Aaron: I am a hard worker and get things done quickly. I am upbeat almost all the time, positive and happy. I look to make life fun for my family and others and love play jokes.
What are your hobbies?
Jenn: I enjoy shopping, movies, reading and eating out. I enjoy traveling anywhere, but mostly where itís warm. I am very detail oriented. I am compassionate and always try to bring out the best in others. I like boating, snow skiing and snowmobiling. I love spending time with Aaron doing anything.

Aaron: I enjoy spending time with Jenn. I love going on vacation and going to any kind of sporting event. I enjoying working out at the gym with Jenn. I enjoy a nice evening watching my favorite teams play on TV and playing card and board games with the family.
When you close your eyes and see yourself holding your precious baby in your arms what are your thoughts regarding the birthmother?
The first word I think of is gratitude. Iím so grateful that she is willing to share part of her with us.
How will a child enrich your life?
We feel like family is what life is about. We have both dreamed of having a large family for a long time! We want to be able to give ourselves to something that means a little more than a career. We know that having an active hand in rearing another child will bring so much more joy to our lives. We want to experience the ups and downs together with our family. We want to share our unconditional love with children and learn from them. Most of all it will allow us to be a family.
Why did you each choose the career path you decided on?
Jenn: I went to college and couldn't find a good fit with a major. I had always loved to do hair and so two weeks before going back to my third year, I decided to change my path. I enrolled in cosmetology school and have absolutely loved it!

Aaron: I graduated from college with a business management degree. After graduation, I applied for a job and have been working with the same company going on 13 years.

We have an extensive database of families that are currently waiting for the opportunity to adopt your precious baby.

CONTACT US TODAY
FOR YOUR FREE
NO OBLIGATION CONSULTATION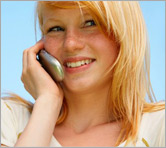 For Your FREE No-Obligation
Consultation1-877-550-3770

REQUEST A FREE ADOPTION INFORMATION KIT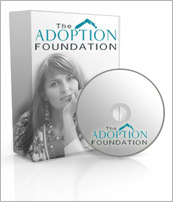 Your information is confidential.
Information will be mailed in an unmarked envelope.
Financial Assistance (as allowed by state law)
Information about our Free Housing for Birthmothers