Rick and Megan
We are so excited and thankful that you are taking the time to learn about us. We want you to know that we are already amazed by you. You are considering such a courageous decision, not only for the baby you carry, but also for yourself. This decision will touch so many lives in an awesome way and we feel blessed to have the opportunity to adopt a beautiful baby. Every day, we daydream about the child that will be brought into our lives.
Describe your childhood:
Megan: I had a fantastic childhood. I grew up in the same town I still live in today. My parents took my brother and I on many family vacations. We have a lot of memories of our trips together and those times have given me the blessing of having seen a lot of the world. My parents were always very supportive and compassionate as I grew up. I also had my extended family living nearby, so there were always plenty of cousins to play with growing up. My brother and I were always very imaginative. Two of my favorite memories are the times we played with Matchbox cars and when we used to make a carnival in the basement that our favorite stuffed animals would enjoy. My family was always very active in our church and my faith is still a strong part of my life. The great person I am today is because of the love, nurturing and strong examples of faith I had during my childhood.

Rick: I have many fond memories of my childhood. Too numerous to discuss them all, but here are a few. I recall growing up in the same home and the same neighborhood my whole childhood. I grew up in a large family with seven brothers and two sisters. Our home was the center of activity in the neighborhood, with friends always stopping by to play. We played baseball in the summer, football in the fall, went sledding and made snowmen in the winter. I remember going to Church on Sundays and then going to visit my Grandma, where we all looked forward to eating her homemade cinnamon rolls. Because there were so many of us, we were only allowed to have one roll, which was always hard because they were so delicious. We always had large home cooked family meals nightly, with dinner always being served at 5:30 p.m. My parents raised us with a strong faith in God and the right amount of discipline.
Tell us about your home?
We live in a two-story, four bedroom newly constructed home that we designed and built. There is an empty bedroom waiting to be decorated as a nursery. The kitchen is always a very active place and where Megan spends a lot of her time cooking. Our home has a lot of room to grow and play. We live on a lot of acreage, and we have an amazing swingset in our backyard. Our neighborhood is a great place to ride bikes and take walks.
When you have a 3-day weekend, what do you like to do?
Sometimes we use the chance to go and visit Rick's family. They live about 3 hours away. Many other times we use the extra day to take a small getaway vacation. For the rest of the weekends, we like to just have the time at home, catching up on projects and enjoying some relaxation time together in our home.
Do you have pets? If so tell us about them?
We have an adorable shit zhu named Layla. She is a sweet puppy that loves to cuddle. She is a big part of our family. She has a personality of her own. She is playful, friendly, and loving. We truly think she is the best dog any family could have.
What do you hope to teach your children?
We hope to teach our children to have a strong faith in God. We also want them to have a strong respect for others, and most importantly to respect oneself. We want our child to always be able to communicate with us about anything, and we will make sure they know that and are always raised in that atmosphere. We want our child to be a hard worker and understand the value of things. We want our child to dream big and always know that dreams can come true.
Describe your neighborhood?
We live in a neighborhood that has about 20 homes with a lot of acreage to explore. There are families that have children that range in ages from newborn to high school. We live right behind Megan's parents which gives us many opportunities to have family time with them!
What will you tell your child about his/her birthmother?
We would say that their birthmother made a decision that was full of love and courage. She chose to make sure that her baby would have a life that she could not provide for them. She gave us a blessing. We have our miracle baby because of the selfless decision she made. God gave her strength and courage and then guided us all together so we could be the child's parents.
It's Daddy's day - what activity do you want to share with your child?
In the spring or summer, Dad would plan a trip to the ballpark to take in a baseball game. We would have some popcorn, hot dogs, soda, ice cream and a buy a souvenir.
What kind of education are you hoping to provide for your child - Private or Public?
We plan on having our child have a Private education. We both went to a private school for elementary and high school and we really believe in how private schools teach children to integrate God into their daily lives. Right now our daughter is home schooled and she loves it! We made that decision based on some needs she had and we hope to integrate her in to a private school next year if she is ready.
How did you come to the decision of adoption?
We decided it was time to adopt around the holidays. We were at church one Sunday and after church, Rick told Megan that he felt God had spoken to him while he was praying and that we should begin the adoption process. This was pretty unique because at the time, we really had not been discussing adoption. After that Sunday, we started doing some research and we knew that we were meant to adopt from that moment.
What faith will you raise your child?
We will raise our child Catholic.
What kind of a relationship do you hope to build with your birthmom through her pregnancy?
We both feel that an answer to this question will depend on the situation that we are presented with. It is hard to answer this until we know our birthmom. We have an open mind about what the relationship may be.
How did you meet?
We met at a charity golf outing. We were actually in a competition where Rick had to try to beat Megan's tee shot on a par 3. Megan won! From that day on, Megan made and impact on Rick and had his full attention.
What was your relationship with your parents like?
We both have very good relationships with our parents. We can talk with our parents about anything. We both show a deep respect and love for our parents. We are so thankful we are blessed to have such wonderful parents.
What attracted you to each other?
The first thing that attracted us to each other was our looks, and our athletic talent. After that, we learned how much we had in common, morally. We were both raised with similar family values and ethics. These things created a strong foundation for our relationship.
Please describe your personalities:
Megan: Megan is a multi-tasker and is very organized. She is very compassionate, sensitive, outgoing and a hard worker. She has a silly side, but mostly Megan is a very loving person who always puts others' needs before her own.

Rick: Rick is driven and likes to give his input on making decisions. He is conservative in nature, a saver and he is respectful of others. Rick is a very social person who enjoys the company of others.
What are your hobbies?
Megan: Megan enjoys reading, cooking, singing, golfing, being involved in charitable events, bike riding, taking walks, traveling, playing with their dog, swimming, spending time with her family and watching movies. She has also found a talent in photography and never misses a change to take a great picture.

Rick: Rick enjoys studying finance. He is a sports fan of basketball, football, and baseball. He enjoys both watching the sports either live or on television. Rick enjoys reading and watching movies. He likes taking our dog, Daisy, for walks in our neighborhood. Rick likes to exercise, both aerobic and weight-lifting.

Together we enjoy golfing, going to baseball games, watching the NFL, being involved in charitable events, taking walks, traveling, playing with their dog, watching movies, seeing a good play or musical and enjoying good food and family, riding bikes, exploring outside, but mostly playing with our daughter.
When you close your eyes and see yourself holding your precious baby in your arms what are your thoughts regarding the birthmother?
My first thought is a huge "THANK YOU!!!" I know I will continue to pray for her and I will always hope that she feels comfort and security in her decision.
How will a child enrich your life?
A child will give us the opportunity to share the abundance of love that we have as a family. It gives us the chance to fulfill our dreams and expand our family. We have so many wonderful plans that we want to do with our lives, and with our children, we will be able to share it with the most wonderful gifts of our lives. Our daughter is over the moon, excited, to have a new brother or sister!
Why did you each choose the career path you decided on?
Megan: I choose to be a teacher because I have always loved children. Even as a young child, "school" was a game that I used to play daily. I had a great set-up. I had textbooks, a desk, even a large chalkboard. To me, my career as a teacher was as much a talent of mine as it was a learned career. Now that I am a stay-at-home mommy, I treasure all the moments I get to spend with our daughter, learning and playing. It is the most amazing way to spend my days.

Rick: As a finance major in college, I was looking for a career that combined both finance and social interaction. This combination led me to the career in commercial banking. I really feel that this career suits my personality as well as my career goals. I look forward to my job every day.

We have an extensive database of families that are currently waiting for the opportunity to adopt your precious baby.

CONTACT US TODAY
FOR YOUR FREE
NO OBLIGATION CONSULTATION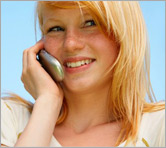 For Your FREE No-Obligation
Consultation1-877-550-3770

REQUEST A FREE ADOPTION INFORMATION KIT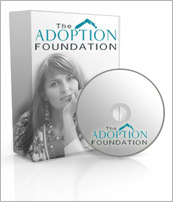 Your information is confidential.
Information will be mailed in an unmarked envelope.
Financial Assistance (as allowed by state law)
Information about our Free Housing for Birthmothers