Jacob and Erin
First off, thank you so much for considering us for the amazing privilege and responsibility of raising your son. Jake and I have dreamed of him, pictured him and wondered what he would be like as a part of our family. We truly hope you are doing well, and it may sound weird to say, but we are praying for you and your baby. You have already made one of the bravest and best decisions a mother ever makes, and continues to make throughout her life. What is best for my baby?
Describe your childhood:
Erin: I had a great childhood, growing up in a small town in southern Indiana. We had a lot of love in our house and a large extended family that we are close with. I was involved in gymnastics and dance, piano, softball, track, then cheer leading in high school. I sang in my church choir as a kid, then show choir in high school. My parents were always supportive of me and my passions and interests.

Jake: I grew up in northeast Ohio in a family of six with two older brothers and a younger sister. We lived on a farm in the country. I was pretty active as a child, involved in several sports, football being my favorite. I also was involved in music, took piano lessons for 4 years and sang in choir starting in 2nd grade through high school. One of the most challenging and rewarding experiences for me was growing up with a brother who was disabled.
Tell us about your home?
We have a 4-bedroom, 2 story traditional colonial style home that is wonderful for our family. Our home is comfortable, with lots of places to play, read, craft, do gymnastics (in the basement), watch movies and eat together as a family. And everyone has space to call their own. We have a big backyard with a swing set, space to run, and a pool which we spend lots of time together in the summer. Our front yard has great climbing trees and a long driveway to ride bikes.
When you have a 3-day weekend, what do you like to do?
In the summer, we like to play in our pool, or go to the lake about an hour away where our extended family lives. We like to have sleepovers with our cousins, and spend time together. We also do fun things around the city, like go to the Children's Museum, the great park near our house with a Nature Center or Monkey Joe's bounce house.
Do you have pets? If so tell us about them?
We have 3 pet family members. Janie, our cat, was rescued as a kitten and has been in our family for 11 years. She is very personable, loves naps in the sun and to be petted by a loving hand. Pippa and Lola are our two Labrador retrievers. Pippa is a chocolate lab and is 10-years-old, and Lola is a 9-year-old yellow lab. They like to go to the lake with us as they both love to swim!
What do you hope to teach your children?
We have three children that we teach love to first and foremost every day. Our family takes care of one another and we live life together. We meet each other where we're at, and embody the love that Jesus gave us. We hope to teach our children that they can grow up to be anything they want to be, as long as they're a good one!
Describe your neighborhood?
We live on the north side of the city, in a lovely, diverse area. We take walks in the neighborhood, and know several of the neighbors. Our church, elementary school and favorite park are close by, and we take weekly trips to Target for shopping together, right up the street.
What will you tell your child about his/her birthmother?
Well, we wouldn't have our child without his birth mother, so we will tell our son that his birth mother loves him, just like we love him. Our son will know that his first mom did the most brave thing, and that she is a blessing to him and our whole family for giving us the opportunity to raise him in our home. I can't think of a more sacrificial love than a mom to her child, so his birth mom will be cherished in our family.
It's Daddy's day - what activity do you want to share with your child?
I actually am fortunate to have Mondays off during the week, and for the past few years I have been taking our girls to gymnastics. I enjoy doing what our kids enjoy doing, going to the park, the bounce house. I love watching kids' movies, swimming in the backyard or swinging on the swing set. I'm looking forward to play ball, whichever kind he likes most.
What kind of education are you hoping to provide for your child - Private or Public?
Our oldest daughter just started attending our public school in the neighborhood and we love it. It offers an international baccalaureate education from K-12 and has a great deal of diversity, which is important to us. We love the teachers, and it teaches values like courage, determination, teamwork and persistence. The public high school in our neighborhood is a great school, and has successful academic, sports and music programs, known throughout the state.
How did you come to the decision of adoption?
We have always wanted to adopt. Before we got married, we both had the interest separately. After having three daughters of our own, we still have a passion to adopt and want our son to grow up with sisters close in age. We love the model of Jesus being adopted by Joseph into his family, and we have so much love and support to provide a child a great family.
What faith will you raise your child?
We are believers in Jesus, and will raise him in a Christian home. While you can't force belief on anyone (nor do we want to), our daughters know that Jesus loves them and they are working out their salvation daily. We attend a large, non-denominational church near our home, and participate in fun activities there too.
What kind of a relationship do you hope to build with your birthmom through her pregnancy?
We want to first and foremost respect and support our birth mother through every step of the process in the best way for her. Having had 3 pregnancies of our own, if our birth mom is comfortable talking with me about the joys/struggles of her pregnancy, I would love that. If she is in our area and would like me to come to a doctor's appointment, that would be great. If our birth mom would prefer more privacy, we respect that too. We would love to have phone calls throughout the pregnancy to hear how she is doing every step of the way and any way we can be of support.
How did you meet?
We met at our church. I (Erin) was a new attendee looking to meet other people in the church, and Jake was leading music for the class. I found out later that he heard there were some cute girls in the class and wanted to check it out. We started hanging out with mutual friends, then eventually starting dating. Our first date was at the zoo. I knew it was a date because he brought me a rose when he came to pick me up! A year and a half later, we got married in the Bahamas!
What was your relationship with your parents like?
Erin: I had a great relationship with both of my parents growing up, knowing that they both loved and supported me. Unfortunately, I lost my dad when I was 19. This caused me to really cherish my family relationships at an early age. My mom is a central part of my life, and I either see or talk to her every day!

Jake: I have a great relationship with my parents. Growing up with a disabled brother made life challenging, but I'm grateful for how the challenges brought us together. I'm also grateful that my parents stayed strong in their faith through it all. I have utmost respect for my parents and am grateful for how they raised me.
What attracted you to each other?
Jake has a great smile and laugh and he is easy on the eyes :) He is a musician, which is a natural attraction for me, but his laid back personality and the fact that he loves the Lord were most attractive. He is attentive and likes doing things I like to do, and pretends to like the other things!

Erin has such a fun personality and really what is most attractive about her is that she enjoys life and cherishes the moments that we have together. And she's smokin' hot too. :)
Please describe your personalities:
Erin: I like to think I'm a fun, silly person who enjoys adventure. I'm up for anything and roll with the punches. I like to be organized, but living with three kids has taught me that there's nothing wrong with a little mess in our lives! I love staying connected to family and friends and I'm the happiest when I'm with them.

Jake: I have taken a couple personality tests and they really capture who I am as a person. My main description is healer. I have deep concern for the well-being of others. My top 5 strengths are Empathy, Developer, Adaptability, Positivity, and Relator. I'm a compassionate man who loves to serve and care for the needs of others.
What are your hobbies?
Erin: I like to swim, travel, ski, be outdoors doing anything and I'm a fair-weather runner. With my family, I like to go boating, swimming, play outdoors and just enjoy each other's company. We read together every day and enjoy family time.

Jake: I'm blessed that one of my most enjoyable hobbies, playing music is something I get to do for a living. I love sports and hope to teach our son how to play ball. With my family, I love swimming, boating, playing outdoors, watching movies, just being together.
When you close your eyes and see yourself holding your precious baby in your arms what are your thoughts regarding the birthmother?
Thankfulness and love. The choice a birth mother makes in trusting me to love and care for her child is an amazing responsibility that I will be forever thankful for. My heart overflows with love for the mom who will give me this opportunity. Holding my son and knowing that his birth mother made such a sacrifice for him overwhelms me, I could never thank her enough.
How will a child enrich your life?
A child is such an amazing gift and each one unique. Having a son complete our family is something we've hoped and dreamed of for a long time. Our daughters want a brother, and we would love to have a son to round out our family. The gift of parenting is truly remarkable and being responsible for the health, well-being and maturity of a child is a great responsibility that we are truly amazed by.
Why did you each choose the career path you decided on?
Erin: After college, I started working with people with disabilities, helping them find jobs. I loved helping people gain independence and a sense of self-worth, as well as the Human Resources side of my job. From there, I got an advanced degree in HR, and started working to hire hospital workers. I still work in HR today, at a small company, with lots of flexibility for family time and activities.

Jake: I sensed a calling to ministry at a young age. I always wanted to use the gift of music that I had been given to honor God. In college I had interest in moving to Nashville and pursuing a career as a musician, but after college I sensed God leading me to a local church and have been using my musical abilities to serve the church ever since. I get to do what I love and serve God and his people.

We have an extensive database of families that are currently waiting for the opportunity to adopt your precious baby.

CONTACT US TODAY
FOR YOUR FREE
NO OBLIGATION CONSULTATION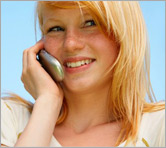 For Your FREE No-Obligation
Consultation1-877-550-3770

REQUEST A FREE ADOPTION INFORMATION KIT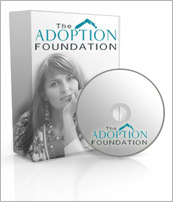 Your information is confidential.
Information will be mailed in an unmarked envelope.
Financial Assistance (as allowed by state law)
Information about our Free Housing for Birthmothers