Anthony and Julia
Though we do not yet know you, we think about you every day. While we do not know exactly what you are going through, we know that the decision you are making is not an easy one and we admire your courage in making it. Should you choose our family, please know that we will love, protect and nurture your child with all of ourselves for the rest of our lives.
Describe your childhood:
Julie: I grew up in a small mountain town in North Carolina surrounded by family. My mom was an elementary school teacher and my dad was an elementary school principal. I have a sister that is 3 years older than me. We ate dinner together every night as a family. I grew up surrounded by a large, extended family and remain very close to them still. Growing up we spent lots of time outside, I have many fond memories of time spent camping, at the beach or on the lake.

Tony: I was an only child and I grew up in Seattle, Washington. Our immediate family was small but very close and loving. Both my parents always supported me in whatever endeavor I was pursuing. I was always pushed to work hard and do my best in school, as education was extremely important to our family. Sports were also big for me in my childhood, and I played organized football, ice hockey, soccer,baseball and golf for many years.
Tell us about your home?
Our house is a large, comfortable and bright 5 bedroom home. Our master bedroom also has an attached area that we can use as a nursery or an office. Our house was built in 2005, has a playroom downstairs, a play set in the backyard, and a very happy little boy who canít wait to be an older brother.
When you have a 3-day weekend, what do you like to do?
Ideally, we would love to go to see Julie's family that just lives a few hours away, or try to catch some sporting event. We are big fans of UNC and the Carolina Panthers. There is also lots we enjoy doing in our hometown like hiking and kayaking.
Do you have pets? If so tell us about them?
We have a miniature schnauzer named Dixie. She is little, only about 15 pounds. She is 8 years old and we have had her since she was a puppy. We got her right after we got married. She loves dog treats, playing in the backyard and barking at other dogs that walk past our house. She and our son Will are great friends, mostly because he is the most likely to drop food off the dinner table.
What do you hope to teach your children?
We hope most to teach our children to be kind and hard working. We both believe that nearly anything can be accomplished with hard work, but that the most important thing at the end of the day is how we treat one another, and that friends and family are the greatest asset in our lives.
Describe your neighborhood?
We live in a friendly suburban neighborhood that has a large percentage of families with children of all ages. We were initially attracted to the neighborhood because of the family friendly feel, the newer homes, the sidewalks throughout the neighborhood, the swimming pool, the mature trees and the ample preserved green-space with walking trails. Our neighborhood is also on a private lake only open to neighborhoods that border the lake. We also love the neighborhood because there are a variety of family neighborhood events throughout the year. For example, the neighborhood hosts a Fourth of July picnic, a Halloween carnival and a visit from Santa during the holidays.
What will you tell your child about his/her birthmother?
We will tell him or her that his mother made a very brave and selfless choice. We will share that she loved her child with all her heart. We will tell the child that we are thankful to his/her birthmother everyday for giving us the opportunity to build our family. We would also like to share any traits or qualities about the birthmother that he or she inherited.
It's Daddy's day - what activity do you want to share with your child?
Tony and Will (our 4 year old son) love playing soccer in the yard. Tony is also great at pretend play, which Will loves right now. They spend lots of time playing superheros or Teenage Mutant Ninja Turtles. Tony just loves doing whatever activity Will is into as he grows up, as long as they are doing it together. However, Tony can't WAIT until Will is old enough to go to the golf course.
What kind of education are you hoping to provide for your child - Private or Public?
We are in the process of making this decision for our oldest child. We have investigated all public and private options available to us our area. We have toured public magnet and charter schools. We are happy with our public neighborhood school, but are also considering a magnet school that focuses on science and technology because we think that would be something our oldest son would enjoy. We would undertake a similar process with our next child as well, because we would want him or her to have an educational environment that suits his or her needs and interest as well be that public, private or charter.
How did you come to the decision of adoption?
We struggled with infertility with our first child, who was born prematurely and spent over 3 months in the hospital at birth. We are aware that we are blessed beyond measure to have him with us, healthy and happy. However, we yearn to grow our family and that is what led us to adoption.
What faith will you raise your child?
Christian
What kind of a relationship do you hope to build with your birthmom through her pregnancy?
We look forward to having any kind of relationship with her that she feels comfortable with during her pregnancy. We would love to learn as much about her, her life and her family as she felt comfortable with sharing. However, ultimately we would leave the depth of the relationship up to her.
How did you meet?
We met in graduate school, we were both getting our Masters of Accounting.
What was your relationship with your parents like?
Julie: I had a great relationship with both of my parents. They were both loving and supportive. They focused on things like the importance of an education. I lost my dad to Lukemia several years ago, but am still incredibly close with my mother. We still have a standing nightly phone call to catch up on the day.

Tony: My dad owns a small construction business and is humorous and extremely hard working. He always did whatever was necessary to provide for our family and kept a smile on his face while doing so. He was (and still is) an example for me of how a person can be hard working and very serious about business, but can still enjoy a fun and happy relationship with his wife and child. My mom worked at an elementary school and is one of the most kind-hearted and warm people that I know. She always came across to me as a perfect mother figure. I truly believe I could not have been blessed with better parents.
What attracted you to each other?
When I met Tony, I thought he was confident, handsome and funny. We dated for 3 years before we got married. Now, after we have been married for 8 years, I still love him for all those reasons, but I also love him because he is hard working, quick to forgive, and kind. He also knows and understands me and the person that I am more than I ever thought was possible. I was first attracted to Julie because she was very pretty had a great smile, laughed a lot and was hard working and intelligent. She is very thoughtful of others and thinks deeply about decisions that will have an impact our family. As a wife, Julie is supportive, loving and always looking out for our familyís best interest. She is extremely loving, supportive kind, consistent and gentle.

Please describe your personalities:
Julie: I am loving, kind, and supportive of my family. I am a planner and I like to keep things organized. I love to laugh, at other people and also at myself. I am also true to myself and my beliefs, I am who I am and I donít try to be anything else.

Tony: I am warm-hearted and easygoing. I am hardworking and enjoy providing for my family. I am adventurous and like to try new things. I also love telling jokes and trying to make people laugh.
What are your hobbies?
Julie: I like to jog, read, cook and decorate the house.

Tony: I like to read, jog, play golf, and sports of all kinds.

As a family the things we enjoy the most are travelling and exposing our son to new experiences. This year we went to Disney World in the spring, to the beach twice in South Carolina this summer, to Seattle in the fall and on a mountain ski weekend in the winter. We have also taken a bunch of weekend and day trips to visit nearby friends and family and to attend various sporting events in person. This year, our son has taken swimming and gymnastics lessons and played on 2 soccer teams.
When you close your eyes and see yourself holding your precious baby in your arms what are your thoughts regarding the birthmother?
When I close my eyes and picture myself holding a new baby in my arms, it takes my breath away. I feel myself gasp a little every time I close my eyes and picture it. When I think of the woman who gave me this opportunity I am overcome with emotion. It is not possible to express the proper amount of gratitude and awe I feel for the woman that made my dreams come true. When I close my eyes and think of her, I also hope she has a peace of mind in trusting that I will love, guard and protect and nurture this child for my entire life.
How will a child enrich your life?
Having another child will bring a missing piece to our entire family. It is so wonderful to see the world through a child's eyes, to watch them grow and learn is such an amazing gift. Being able to share our love as parents and our son's love as a big brother would be a dream come true.
Why did you each choose the career path you decided on?
Julie: I am a CPA. I chose the career path primarily for 2 reasons, job security and mobility. There is a big demand for CPAs in both the public and private sector. I knew that I could have a good job regardless of the path my life took. I enjoy being in the corporate environment, but also there is increasing flexibility for jobs in this field.

Tony: I am CPA and I currently work in the tax department for a Fortune 500 clothing company. I chose to be a CPA because I felt that it would give me the ability to provide a comfortable living for my (then future) family and was a skill that would always be in demand, even if the business world were to change. I also felt like I would be able to work at a number of different companies and would have the ability to easily move jobs if need be.

We have an extensive database of families that are currently waiting for the opportunity to adopt your precious baby.

CONTACT US TODAY
FOR YOUR FREE
NO OBLIGATION CONSULTATION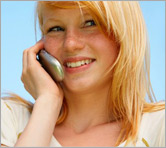 For Your FREE No-Obligation
Consultation1-877-550-3770

REQUEST A FREE ADOPTION INFORMATION KIT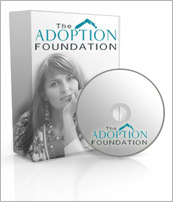 Your information is confidential.
Information will be mailed in an unmarked envelope.
Financial Assistance (as allowed by state law)
Information about our Free Housing for Birthmothers