John and Tiffanie
Let us start by saying thank you. Thank you for considering us. We want you to know that we admire your strength and courage. We have prayed and dreamed about this opportunity for years. We are John and Tiffanie and we are honored that you are reading this. We hope you can find some comfort in knowing that we have the utmost respect for you and your selflessness and that we are and will continue to pray for you.
Describe your childhood:
Tiffanie: Fun and loving, spent lots time with the family. I was taught respect and given unconditional encouragement and love. Dad worked and Mom stayed home taking care of all the kids in the neighborhood. I have one brother.

John: I grew up in St Louis with my parents and 7 siblings. Dad worked and Mom stayed home and took care of the kids. My parents were involved in all my activities (sports/band). I went to Catholic schools.
Tell us about your home?
Three bedroom ranch on a quarter acre. It's in a small town and is walking distance to all community activities.
When you have a 3-day weekend, what do you like to do?
Camping, attend community activities, get together with family and friends, road trips to state parks.
Do you have pets? If so tell us about them?
9 year old Dachshund named Harley who was a rescue from the Humane Society. He's a very laid back dog, gets along with everyone. We also have a 3 year old Beagle/Dachshund mix who was a rescue from a local shelter. She's very energetic, and loves all people.
What do you hope to teach your children?
We wish to surround them with support, security, encouragement and unconditional love. We value education and feel it's important they choose their own path. We hope to teach them respect, honor and integrity.
Describe your neighborhood?
Quiet neighborhood with lots of children constantly playing outside. It's in a safe area in a small town.
What will you tell your child about his/her birthmother?
Their mother is one of the most selfless and courageous women that we have met. We are so blessed that she entrusted you to our care.
It's Daddy's day - what activity do you want to share with your child?
A trip to see the St Louis Cardinals.
What kind of education are you hoping to provide for your child - Private or Public?
Public
How did you come to the decision of adoption?
We have always dreamed of a family, and feel this is the right decision for us at this time.
What faith will you raise your child?
Christian
How did you meet?
While working together. We were set up by a coworker.
What was your relationship with your parents like?
Tiffanie: Always very close with both but definitely a Daddy's girl.

John: I had a good relationship with both parents when I was a child and a great relationship when I became an adult.
What attracted you to each other?
His sense of humor and her outgoing personality.
Please describe your personalities:
Tiffanie: Outgoing, loving, sweet, respectful, organized

John: Quiet, funny, laid back
What are your hobbies?
Tiffanie: reading, camping, puzzles swimming, travel, games, antiquing

John: Cars, computers, games, reading, baseball, football, traveling, walking/playing with the dogs, camping, swimming
When you close your eyes and see yourself holding your precious baby in your arms what are your thoughts regarding the birthmother?
Words cannot express the overwhelming feeling of gratitude and admiration. My dream has come true. She will forever hold a special place in my heart.
How will a child enrich your life?
This opens us up to new experiences and joy. It gives us the opportunity to grow in other directions, teaching us other ways to support each other and gives us the ability to share our hearts.
Why did you each choose the career path you decided on?
Tiffanie: I have wanted to be a stay at home mom since I was a child.

John: Every day can be different. I enjoy always meeting different people and like not being in the same place all the time.

We have an extensive database of families that are currently waiting for the opportunity to adopt your precious baby.

CONTACT US TODAY
FOR YOUR FREE
NO OBLIGATION CONSULTATION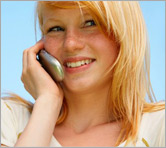 For Your FREE No-Obligation
Consultation1-877-550-3770

REQUEST A FREE ADOPTION INFORMATION KIT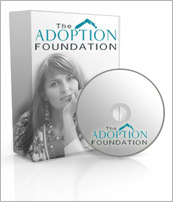 Your information is confidential.
Information will be mailed in an unmarked envelope.
Financial Assistance (as allowed by state law)
Information about our Free Housing for Birthmothers