Andrew and Kimberly
It is with great honor and respect that we write you this letter. The choice you are making for your child is such an amazing act of unselfishness and love! You may be wondering why we want to love your baby. God is amazing and while we have been blessed with four beautiful children, we have a love and desire in our hearts for another child to join our family.
Describe your childhood:
Kim: I was raised by 2 loving parents that supported each other. I have a sister and a brother. My mom stayed at home and taught my pre-school class. We enjoyed going on day trips. We would go to the beach, an amusement park or up to the mountains.

Andy: I had a strong, supportive home environment during my childhood. I have an older sister. My family would go on day trips or spend time catching up on house and yard work during the weekends. My fondest memories of my dad during my childhood was fixing up my first car together and having a catch with the football. I learned how to take care of my house and yard.
Tell us about your home?
Our 1/2 acre backyard backs into a wooded area where the kids love to climb trees and build forts. The wooded area opens in an arboretum where the kids ride bikes around the trails, play tag, and use it as a cut through to get to the local school playground. We live in a 2-story house that has plenty of room for our growing family! We have a eat-in kitchen nook where there is room for everyone to sit down as a family and eat. We have a finished basement where the kids love to play and a 2 car garage where Andy loves to play.


When you have a 3-day weekend, what do you like to do?
One day would be spent around the house, catching up on chores and errands. The next day or two would be spent outside or playing inside with our children. We would invite friends and family over to join in our fun.
Do you have pets? If so tell us about them?
No
What do you hope to teach your children?
My children will be taught to respect others, work hard, never to doubt their potential and most importantly, love God first! "Love God, serve others."
Describe your neighborhood?
We live in what I like to call an old-fashion neighborhood. Kids are everywhere, people are walking dogs, neighbors are outside talking, neighbors are inviting neighbors over for picnics, New Year's Eve parties, etc. We take turns taking kids to and from school and other activities.
What will you tell your child about his/her birthmother?
I would say, "Even before you were born your mother loved you enough to give you life and then to allow you to have a better life than she could provide. She is the most selfless person I know! She is strong and courageous! She put you before herself!"
It's Daddy's day - what activity do you want to share with your child?
I would let my children decide what they like to do. I would suggest ideas that fit their interests! I love to be outdoors getting dirty but have no problem having tea parties and playing with princesses either!
What kind of education are you hoping to provide for your child - Private or Public?
Our public schools are rated among the best. I have no doubt that the public school and all the supports they provide will allow the best education. They go on field trips, have hands-on experiences, get extra support when needed, and have fun while learning.
How did you come to the decision of adoption?
God is amazing and has given us the heart to love, guide and raise children. We have a blast together and with our family! We can't wait to expand our family and watch the fun and relationships grow as well!
What faith will you raise your child?
Christian. We will go to church weekly and teach about God and about the Bible. Some of our favorite memories from childhood was going to youth group and vacation bible school. We will give that same opportunity.
What kind of a relationship do you hope to build with your birthmom through her pregnancy?
We would love to support and encourage her through this process. As this is an exciting time for us, we want to make this a calming experience and have her feel peace with her decisions. I would love to speak to her so she can tell us how we can support her.
How did you meet?
We met in high school during health class. We started dating in 11th grade and here we are now: asking for the chance to love your baby.
What was your relationship with your parents like?
Kim: I had a very strong relationship with both my parents. I still do! We see each other often and I still have the same love and respect for them as I did growing up!

Andy: I had a strong relationship with my parents. My parents taught me, supported me, and guided me. I still see them often.


What attracted you to each other?
We were in high school, so physical attraction was a biggie. As we grew in our relationship, our personalities complimented each other.
Please describe your personalities:
Kim: patient, spontaneous, nurturing, energetic, and caring

Andy: Generous, respectful, hardworking, and a planner
What are your hobbies?
Kim: walking, exercising, being outdoors, being around others and playing with my children.

Andy: Hunting, fishing, yard work, tinkering with old vehicles, and watching football.
When you close your eyes and see yourself holding your precious baby in your arms what are your thoughts regarding the birthmother?
Kim: How much respect I have for her that she did not take the easy way out. How much love and courage she had to have going through this process.

Andy: I cannot thank you enough for putting your baby first! Thank you for giving your child life and putting him/her first!

How will a child enrich your life?
Raising your baby will give us a feeling we will not be able to describe. It will be rewarding, challenging and at times exhausting, but your baby will bring joy and happiness to our lives. Laughter, and hearing the pitter patter of feet will bring joy to our hearts and a smile on our faces! We cannot wait to experience these things with your baby!
Why did you each choose the career path you decided on?
Kim: I have always had a heart for children. When I was in high school, I was a therapist for special needs children. I spent hours teaching children with various disabilities and it brought me so much joy when that child succeeded. To watch a child who may have limitations beat the odds is breathtaking!

Andy: I worked in my dad's machine shop from the time I was a young teenager. I enjoy working with my hands and making worn out things work again. I love being with people and helping others with problems they may have.

We have an extensive database of families that are currently waiting for the opportunity to adopt your precious baby.

CONTACT US TODAY
FOR YOUR FREE
NO OBLIGATION CONSULTATION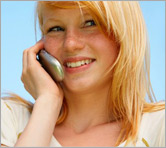 For Your FREE No-Obligation
Consultation1-877-550-3770

REQUEST A FREE ADOPTION INFORMATION KIT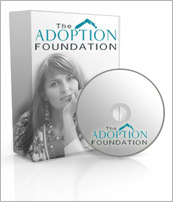 Your information is confidential.
Information will be mailed in an unmarked envelope.
Financial Assistance (as allowed by state law)
Information about our Free Housing for Birthmothers