Tyler and Ariana
We are so thankful to you for considering us to be the parents of your child. You are so tremendously courageous for considering this decision. We can assure you that we will give your child a life full of love, laughter, encouragement, and support. We would feel truly blessed and honored to be given the opportunity to raise your child and would be ever so grateful for such a wonderful gift. We both want you to know that that we truly hope you feel supported and loved no matter where you are at in your journey.
Tell us about your home?
Our home is a spacious condo located in a suburb of Colorado with 2 bedrooms, an office and an attached garage. Our condo is newer and was built in 2005 with a large kitchen and updated amenities. We live on a golf course. There are also activity centers, trails, bike paths and parks all in walking distance.
When you have a 3-day weekend, what do you like to do?
We love to either spend extra time with family or head to Ariana's parent's cabin in the mountains. Living in Colorado we love to enjoy the outdoors with our family and dogs whenever we can!
Do you have pets? If so tell us about them?
We have 2 dogs and 2 cats. Our dogs, Henry (5) and Delilah (2) are both Yorkshire terriers. They are so much fun to be around and we spend much of our time doing things with them or bringing them along. We also have 2 cats, Rylee (3) and Camdyn (1). They are also very playful and love playing with our 2 small dogs. They all get along very well.
What do you hope to teach your children?
Education is very important and is a priority for us. We want to encourage learning and let our children have every opportunity to become skilled at the things they love. We will teach them good manners and behaviors as well as love and compassion for others. We each have the same moral values that teach of a loving home where family is the most important thing and we hope to pass these same teachings to our children.
Describe your neighborhood?
We live in a small suburb, on a golf course surrounded by many caring neighbors in a quiet community. Our neighborhood is very clean and kept up.
What will you tell your child about his/her birthmother?
We will tell our child that their birthmother loved them so much, she wanted them to be raised by parents who could provide them with an amazing life and provide opportunities for them she could not at that particular time in her life. Also we plan on being very open and letting them know that she loved them so much she picked us to raise them as their parents and be there to help them grow because she knew we would raise them with as much love as she has for them.     
It's Daddy's day - what activity do you want to share with your child?
We would want to do something that is disconnected from normal life, away from cell phones and such, and focus on having a fun time with family. Whether it be fishing or going to a museum or the zoo, it will be all about building everlasting memories between us.
What kind of education are you hoping to provide for your child - Private or Public?
We both believe that education is very important and that the school one chooses makes all the difference. Being that Ariana is a teacher at a private Montessori school our child will attend school at her place of work. The school goes from infant to fifth grade so for those years our child will attend private school.
How did you come to the decision of adoption?
Having kids has always been a dream for both of us. Ariana has known for many years that getting pregnant would require the help of fertility meds. When we decided we were ready to have children we contacted a fertility doctor but after three miscarriages doctors decided that we would not be able to have biological children without extensive fertility treatment involving the removal of a chromosome. Adoption has always been an option for us and we decided that it was the right choice for us.
What faith will you raise your child?
Christian. Tyler was raised Mormon, and both our views are very similar. We would want our children to have similar views to ours.
What kind of a relationship do you hope to build with your birthmom through her pregnancy?
We hope to build a very open, honest and trusting relationship with our birthmother. We want to be able to share things such as feelings, medical information, and our stories in order to better understand one another and create a positive and supportive relationship. We truly want her to believe that she made the right decision by choosing us and that her baby will be given the most amazing, loving, caring parents.
How did you meet?
We met at a pool at an apartment complex that Ariana used to live at. Tyler's sister also lived there and it was a place to meet your neighbors and hang out in the evenings. We both would go to the pool a few times a week and ended up talking one night with a few friends. After that we would see one another there, and always combine friend groups to get to know one another. After that we started meeting there more often and then eventually became best friends. After about 6 months we started dating and the rest is history.
What was your relationship with your parents like?
Ariana: I am very close with my parents and they are the most caring, loving, honest, and supportive people. They live about 30 minutes away from us and we get together often to make dinner or see a movie. They are very excited for us to be adopting and have been supportive in every way possible.

Tyler: I am very close with both of my parents and they are very supportive of me. I see them often whether it be for dinner or going to a sporting event.
What attracted you to each other?
We both are people who love to have fun and surround ourselves with positive and supportive people, which we found in each other. We were very good friends for about 6 months before we started dating. During that time we were learning who one another was, and had many interests in common. We both love sports so much of our time together is simply watching a football game. We would just always be laughing together doing random things, like going for a late night mountain drive or going to a park to play on the swings. We truly enjoy the same things and love being around one another.
Please describe your personalities:
Ariana: I am very caring, loving, honest, genuine and reliable. I love to laugh and have a good time. There are so many simple joys in life that can easily be found if you are around the right people. I am very willing to try new things and respectful of others' ideas and beliefs. I am always willing to listen to others and strive to see and appreciate all sides of a debate.

Tyler: I would say that I am full of laughter and I love to make others laugh. Also, I am very caring, loving and faithful.
What are your hobbies?
Ariana: I love to spend time with my dogs and cats. Playing a simple game with them or taking the dogs for a walk have always been enjoyable. I love trying new recipes, and am always open to trying new foods. I really love taking pictures and also enjoy arts and crafts. I love painting and making cards for friends and family members.

Tyler: I love playing piano and guitar, as well as working on cars, tinkering around and designing websites on the computer, I love to continue learning new things.

Together we love going out to the movies, dinner and getting outdoors whenever we can. Together we love traveling to the mountains in our backyard. We go camping and fishing often, as well as on daily trips to hike and have picnics.

When you close your eyes and see yourself holding your precious baby in your arms what are your thoughts regarding the birthmother?
I can only imagine the number of things that would be going through my head in that moment. So many feelings of, love, compassion, and pure happiness. I will be forever thankful to the woman who gave us the one thing in life that I was not able to give us. A child is the most amazing gift that a person can ever have the joy of getting. I will always think what a truly amazing, selfless, and loving person she is and how much I respect and admire her decision to choose adoption for her baby.
How will a child enrich your life?
A child will make our lives complete. Ariana has had a passion for children and has been working with them since high school. We will be at a football game or out to dinner with friends and think "man it would be so amazing to have our little child here with us." For us a child would only make the things we love to do even more amazing and exciting. We cannot describe the amount of happiness and excitement a child would bring to us. It would truly enhance our life in a way that words can not even describe.
Why did you each choose the career path you decided on?
Ariana: I chose my career path based on my love for children. Watching them grow and learn has always brought me such joy and knowing that I can help little ones learn and become respectable adults is truly amazing to me. Children bring so much laughter, joy and love to my life and I genuinely love and care about each and every student of mine. It makes my heart smile to see them fill with joy and be proud of themselves when they learn something new. I get to watch and see them bloom every day and that is a gift that I am truly grateful for.

Tyler: I have always been interested in many different technologies. Because of my involvement and enjoyment with computers I went to school for website development. This propelled me into my current career working for a software company. I love my job and feel very fortunate to work for a company that believes in family so strongly. It hardly feels like work when you do what you love.

We have an extensive database of families that are currently waiting for the opportunity to adopt your precious baby.

CONTACT US TODAY
FOR YOUR FREE
NO OBLIGATION CONSULTATION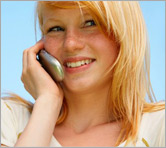 For Your FREE No-Obligation
Consultation1-877-550-3770

REQUEST A FREE ADOPTION INFORMATION KIT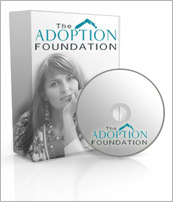 Your information is confidential.
Information will be mailed in an unmarked envelope.
Financial Assistance (as allowed by state law)
Information about our Free Housing for Birthmothers