Daniel and Erin
We admire the courage and strength you hold inside as you consider the adoption process. We would love the opportunity to meet you, to learn about what is important to you, and how we can support you. Thank you for placing your faith in us, and we hope our paths will cross soon.
Describe your childhood:
Erin: I grew up with kind, dedicated parents and two wonderful sisters. I am the middle child. My sisters were my constant playmates and I remember many fun times playing in the backyard, playing handball against the garage door, or having play dates with neighborhood friends. I enjoyed school as a child as well as our summer vacations when my family would travel to places around California.

Daniel: I was surrounded by a large extended family. We all had houses on the same block. Though my father has since passed, I am still close with my mother and older brother.
Tell us about your home?
We live in a comfortable, 3 bedroom, single level ranch home. There is a lot of fun and activity in our home. Our favorite spot is the cozy family room where we spend much of our time playing with son Ben, reading and relaxing on the couch, or watching a movie on the television. We cook often and eat our meals together in our dine in kitchen. Our backyard has room to run, areas to play on the grass or in the sandbox, as well a great space for a barbecue and outdoor dining.
When you have a 3-day weekend, what do you like to do?
We like to do road trips, like to Legoland or Santa Barbara. We also like to participate in our local area activities, such as hometown fairs and arts festivals.
Do you have pets? If so tell us about them?
We have a 24 lb. Cocker Spaniel/ Poodle mix named Henry. He is extraordinarily friendly with everyone he meets and is great with our son. Everyone remarks what a kind, gentle and loving dog Henry is.
What do you hope to teach your children?
We will teach children in our family about the values of compassion, hard work, and lifelong learning.
Describe your neighborhood?
We live an a quiet residential neighborhood with many families around us. We are one block away from a great park and a library. There are many recreational centers that offer activities such as soccer. Our community also has several shopping areas as well as our beautiful California beaches.
What will you tell your child about his/her birthmother?
We will tell our child what a loving and courageous birth mother he or she has. We will tell him or her how you did a wonderful job taking care of them when they were growing into a beautiful baby. We will honor and share with our child what our birth mother wishes to share with us.
It's Daddy's day - what activity do you want to share with your child?
I would read his or her favorite stories. We would play ball at the park. If the weather is nice we would go to the beach. I would love to play the piano with my child.
What kind of education are you hoping to provide for your child - Private or Public?
We would like our child to attend public school. Erin is a school teacher in a top notch school district and our children would have the opportunity to attend these strong schools.
How did you come to the decision of adoption?
We have always dreamed of having two children, even before we met each other. Even while dating, we knew that having children could be a challenge and we agreed to consider adoption. We have had many fertility treatments, and were very fortunate to have one son. Subsequent attempts to expand our family were not successful and we knew it was the right time to pursue adoption. Each of us have siblings we are very grateful to have. We believe that our son and an adopted child will benefit from the unique relationship and closeness that siblings coming from a loving and stable home can have.
What faith will you raise your child?
We would promote all of the best teachings of Christianity (kindness, forgiveness, selflessness, empathy and humility) while accepting that each person has the right to choose their religious identity for themselves.
What kind of a relationship do you hope to build with your birthmom through her pregnancy?
A close relationship would be preferred. As Erin has been through pregnancy before, we hope to provide understanding and support through a physically and emotionally demanding time.
How did you meet?
We met on a blind date and hit it off right away. We have been together for 15 years.
What was your relationship with your parents like?
Erin: My parents and I are close. I know I can depend on them to help out and provide support. They set a great example of how family should care for each other.

Daniel: I am very close with my mother. My father passed away when I was 21. My parents divorced when I was young, but I maintained a relationship with my father until his passing.
What attracted you to each other?
Erin: Dan is a warm, affectionate, and friendly person. He is easy to connect with. He cares deeply for his family and friends. I love how dedicated he is to our son and to me.

Dan: Erin has a wonderful sense of humor. She is kind and decent which is something that I picked up on right away.
Please describe your personalities:
Erin: I try to be a thoughtful, dependable, and friendly person. I like to crack silly jokes that sometimes make me laugh more than the intended audience. I love taking care of my son and family. I am very dedicated to my students that I teach each year.

Daniel: I like to make people laugh. My goal is to never stop learning. When meeting new people I prefer to listen more than speak because I feel each person has lessons from their life that I can benefit from.
What are your hobbies?
Erin: I enjoy collecting children's literature as well as recipes to cook for my family. I enjoy working in the garden and playing with my son. It is always fun to go out to dinner with my family and friends, or to relax with a magazine when I have a quiet moment.

Daniel: I enjoy reading both fiction and non-fiction. I play piano and do amateur music composition (piano, small orchestra). We love to travel together.
When you close your eyes and see yourself holding your precious baby in your arms what are your thoughts regarding the birthmother?
It brings tears to my eyes to think about how difficult this journey must be for her. It touches my heart deeply to think that our she is giving us the most incredible gift of her beautiful child. I feel the most sincere sense of gratitude, love, and respect for our birth mother.
How will a child enrich your life?
Just as the bond with a spouse is one of life's greatest gifts, so is the bond when extended to children. We already have a son and it has been even more rewarding than we could have ever imagined. Adding to our family will complete one journey and start us on a wonderful new one.
Why did you each choose the career path you decided on?
Erin: I followed the steps of my own mother in becoming an elementary school teacher. I love being around children and sharing the learning experience with them each day. Teaching is challenging but offers so many wonderful blessings as you become an important part of families' lives.

Daniel: When I was 7-years-old our family bought a personal computer and my mom encouraged me to experiment with it.

We have an extensive database of families that are currently waiting for the opportunity to adopt your precious baby.

CONTACT US TODAY
FOR YOUR FREE
NO OBLIGATION CONSULTATION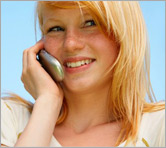 For Your FREE No-Obligation
Consultation1-877-550-3770

REQUEST A FREE ADOPTION INFORMATION KIT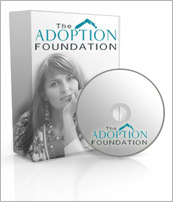 Your information is confidential.
Information will be mailed in an unmarked envelope.
Financial Assistance (as allowed by state law)
Information about our Free Housing for Birthmothers