Kevin and Deborah
We want you to feel comfortable and happy with your decision. The decision you are making is such a beautiful one, and we want to tell you how much we LOVE and respect you for your choice. If you choose us, your baby will grow up in a home filled with love. Your baby will have a big brother who is so very, very excited to have a little sibling. He asks us all the time when will he get a little sister or little brother. We want to let you know how much we love and respect you and how strong we believe you are. If you choose us for your baby, you will also be forever in our hearts.
Describe your childhood:
Deborah: I am the youngest of two children with an older brother. My parents married in their early 20's after going to college. Both worked as teachers and were off from work generally at the same time my brother and I were off from school. My mom stayed home with us until I was in 2nd grade. She went back to work, part-time at first, as a tutor in a school and then eventually full-time. My dad was a high school biology teacher. We spent a lot of time together as a family, frequently spending summer vacation time camping, hiking, exploring parks, canoeing and kayaking. My parents enjoyed being outside and shared those activities with my brother and I.

Kevin: My sister is 16 years older than me, so I grew up largely as an only child. My dad was a high school math teacher and mom stayed at home. Dad worked various businesses and jobs in the summer breaks and we took many family vacations. I played with the kids in the neighborhood and focused on excelling in school. My childhood provided many opportunities and a wealth of great memories.
Tell us about your home?
We have a large home in a neighborhood with lots of families and children. We have 4 bedrooms upstairs, two are currently empty and waiting to be filled. We have a guest room on the first floor, which is frequently used by family or friends when visiting. The first floor is open construction with the kitchen opening to the great room and a breakfast dining area. We frequently eat breakfast or talk standing around the island or in the breakfast room that leads to an outdoor deck. The great room has a fireplace and a cathedral ceiling where we enjoy watching TV or playing games. We also have a large basement where our son can play when the weather isn't agreeable.
When you have a 3-day weekend, what do you like to do?
We like to spend our time together as a family. We often spend part of the time at the indoor pool at the local "rec" center (it has a lazy river, small water slide, kid splash zone, and a lap pool). We may go hiking at a nearby park or spend some time on the beach near the lake.
Do you have pets? If so tell us about them?
We do not currently have any pets. However, at some point, we would like to have a fish tank and adopt a cat.
What do you hope to teach your children?
We hope to provide our children with a foundation of values: love, confidence, hard work, fairness, and justice. We want them to understand that through persistence and hard work, they can make a difference. By treating others with respect and love, everyone benefits.
Describe your neighborhood?
We live in a neighborhood connected with two developments, lots of houses, and streets with cul-de-sacs. There are a lot of families in the neighborhood and lots of play sets in the backyards. There is a school on one side of the development, where our children will attend grades 2 through 5. The family who lives behind us has 4 children, the family next door to us has 3 children, and there are several other children on our short street of 7 houses. At Halloween time, the kids love to trick-or-treat & we probably have over 100 children come by. In the summertime, an ice cream truck frequently drives through the neighborhood.
What will you tell your child about his/her birthmother?
We will tell him or her that their birthmother was an amazing person with a lot of love. Their birthmother had so much love that she shared him/her with us. We would follow the birthmother's wishes regarding additional details. If the birthmother is comfortable having other details shared some day with the child, we might tell our child details like what color hair she has, what color eyes, whether she is shorter, medium height or taller, and any other details the birthmother may feel comfortable having shared with the child (i.e., does she like music, does she like to draw, does she like to read or watch TV, does she like to be outdoors or indoors).
It's Daddy's day - what activity do you want to share with your child?
My passion is sailing. I want to share the joy of sailing and respect for the water. Sailing teaches many things (knots, working with the wind and the waves, maintenance, teamwork, responsibility, and rules of the road). It also provides a great sense of peace and serenity while sailing across the water under sail. I want to share that sense of peace and joy with my children.
What kind of education are you hoping to provide for your child - Private or Public?
We are very fortunate to live in an area with very strong public schools. Both sets of parents were teachers in public schools, and we ourselves went to public schools. At this point, we are planning to send our children to public schools.
How did you come to the decision of adoption?
We always pictured our family with 2 or 3 children, and purposefully bought a house large enough for that many children. We have only been able to have one of our own birth children, even after undergoing many months of infertility treatments following a miscarriage. Because we do not appear to be able to have any more birth children of our own, adoption seems a logical choice.
What faith will you raise your child?
Christian
What kind of a relationship do you hope to build with your birthmom through her pregnancy?
We would like our birthmom to tell us what kind of relationship she would like to have. We will be so happy she chose us! If she would like to know more about us, we would be happy to call, email, or write. If she would rather have her privacy, we would respect that, too.
How did you meet?
We joke that we met the "old-fashioned" way (not really!)--we met through online dating. At the time we met, Deborah was busy working at a large law firm (she now has another job that is less demanding and less hours) and Kevin was working at a smaller company on the other side of town. Kevin's membership for the website expired and Deborah "winked" at him. He saw Deborah's profile, was interested, and had to pay a $50 fee to re-join the website! Their first date was dinner at an outdoor restaurant. Deborah accidentally left her cell phone there & Kevin returned to the restaurant later that night to retrieve the phone. Their second date was Kevin returning the phone to her over coffee before work a few days later!
What was your relationship with your parents like?
Deborah: I am close with my mom, we talk two or three times a week by phone. She lives an hour away, so we see each other about once a month, sometimes more. We are more like friends now than mother-daughter, but I still look to her for advice all the time. And, I love that she loves my son as much as I do. I know she will love another grandchild just as much. My dad was my hero; he passed away over 10 years ago. He was my biggest fan, supporting me through college and eventually through law school. He took interest in the things I did. And, he loved watching Ally McBeal on TV, especially after I started law school. I think it made him think of me.

Kevin: My relationship was good with my parents. I always wanted to live up to my Dad's expectations and strove to make him proud. He passed away in 2007 and I think of him often. He would be proud of our son and would enjoy seeing more grandchildren. My mom lives an hour away (in the other direction from Deborah's mom). I talk to her a couple times a week and we see her roughly once / month. We enjoy comparing notes on what's going on in the world and within our respective daily lives. She loves seeing our son and being with our family as my sister's family is spread across the country.
What attracted you to each other?
Deborah thought Kevin was smart, interesting (he liked to sail), and good-looking. We found immediately that we had a lot in common & we couldn't stop talking to each other.

Deborah is a smart, accomplished woman with a great smile and an optimistic approach to life. What's not to like?

Please describe your personalities:
Deborah: I care deeply about my friends and family. I am the one who will host a party, but I am not generally the center of the party. I like schedules and routines, but also having the flexibility to change those schedules and routines. I am a little more introverted, but even though I may be quieter, I enjoy being around friends and family.

Kevin: I tend to be focused and strive to achieve results. I enjoy the company of friends and maintain contact with a wide variety of people for years. I enjoy learning, reading, and participating in sports and games. In all activities, I work to maintain a smile and ensure everyone is included.
What are your hobbies?
Deborah: I enjoy taking photos on my digital camera and cellphone. I make photo books of family pictures and photo gifts for family and friends. I also enjoy baking (especially cookies and muffins) and making beaded jewelry. As a couple, we enjoy walking and hiking in the woods, exploring new places (a museum or a beach). We also sometimes go on Kevin's sailboat together, spending time on the water.

Kevin: I am passionate about sailing. I have an 18' boat that I enjoy taking out and racing. There are friends with larger boats that I also race with. At home, I spend a good amount of time taking care of landscaping. I enjoy reading (science fiction / fantasy / business) when I can make the time to focus on a book. As a family, we enjoy being active taking in the local nature centers, playing games at Dave & Buster's, exploring the MetroParks or other activities that we can do together.
When you close your eyes and see yourself holding your precious baby in your arms what are your thoughts regarding the birthmother?
I am so happy and overjoyed that she picked me to raise her child. What a wonderful and amazing thing she did, carrying a baby for 9 months. I love her for making those amazing decisions.
How will a child enrich your life?
We look forward to having another child in our house, another voice and another little person. Our son has told us many times that he wants a sister or brother, someone to play with at home. We look forward to spending vacations together, showing our children different places, playing on the beach with them, swimming in the water with them, spending holidays together, and doing lots of family activities together.
Why did you each choose the career path you decided on?
Deborah: I have always enjoyed reading books; law seemed to be a great career path for that. Also, law is a flexible field to be in--I have been fortunate to have learned my skills as a lawyer in a large firm, and now I work for a company where I can work less hours than before but still enjoy the work I do everyday.

Kevin: Consulting is focused on problem solving. This profession gives me the opportunity to work on a wide variety of problems and deliver solutions that meet my client's needs.

We have an extensive database of families that are currently waiting for the opportunity to adopt your precious baby.

CONTACT US TODAY
FOR YOUR FREE
NO OBLIGATION CONSULTATION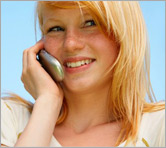 For Your FREE No-Obligation
Consultation1-877-550-3770

REQUEST A FREE ADOPTION INFORMATION KIT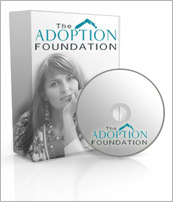 Your information is confidential.
Information will be mailed in an unmarked envelope.
Financial Assistance (as allowed by state law)
Information about our Free Housing for Birthmothers