Van and Amy
We want you to know that your child will be brought up in a home full of love, encouragement and support for the rest of his or her life. We will give your child every opportunity to become anything he or she wants to be in life. We want you to have peace of mind knowing that your child will be loved and would make our house a home with a loving family. We wish you only the best in your decision and in your life.
Describe your childhood:
Amy: I had a great childhood spending every day with both my parents traveling, camping and pretty much living at the lake every weekend. When we weren't at the lake, I would spend time watching my dad work on his '56 Chevy. I also spent a lot of time with my grandparents on the farm along with my cousins. As an only child I found ways to entertain myself and loved my childhood.

Van: I had an all-American childhood with my older brother, mother and father. Growing up in Ohio was awesome. We traveled by car all over the US. We spent time at parks and at my uncle's farms in GA. My mother and father were affectionate and loving. My mother was a stay-at-home mom and my father worked to support us all. I learned my work ethic from this and I provide now as he did for us. My childhood was different from others as both my parents were deaf. Yet they showed me that with hard work anything can be accomplished regardless of obstacles.
Tell us about your home?
My wife and I built a great home on about 2 acres of land so we would have plenty of space to enjoy. When we built our home, we wanted it to have all the things a growing family would need, and that's space. With our 4 bedrooms and 3 ½ baths, a game room, and theater room, our kids should also have the space to enjoy some alone time and family time.
When you have a 3-day weekend, what do you like to do?
On a long weekend we may get up early and make a large breakfast or go to a theme park or zoo. We may just go to our local park to feed the ducks and walk around the lake or go to a wild life park just minutes from our home or the aquarium down town that has lots of really cool sea water fish and plants. Just within a 1 hour drive we have so many places we will go to and spend a day. No matter the time of year there is always something fun and exciting to do close by.
Do you have pets? If so tell us about them?
We have two dog's: 8-year-old lab and 7-year-old boxer. Both are well mannered and pretty much are treated like our children. They have their own room downstairs in what would be an office and we take them to the park from time to time and they love playing.
Describe your neighborhood?
Our home is still in a neighborhood and we have lots of young children all around to play with. We have an extremely safe and small community as we are all on a community Facebook and reach out to one another for events that we will throw for one another or for children to participate in. Our neighborhood is about 80 homes all with 1 acres of property so we are all spaced apart but watch out for one another.
What will you tell your child about his/her birthmother?
That she is an extremely brave and selfless person that is willing to give up a lot by giving her child to a family to raise. She chose her child 1st by giving him or her to another family, one that she chose that would best raise her child the way she would want. The child's birth mother is one very courageous person that we respect.
It's Daddy's day - what activity do you want to share with your child?
On my day I will take the child with me to work in the yard or in the shop. My child will learn to fix things and be hands on around the house. We will go hunting, fishing and camping so we can bond and learn. We may just go to the movies or just go to the store. My child will get to help make the plan for our day so we can do something together that he or she may want to do with me.
What kind of education are you hoping to provide for your child - Private or Public?
We plan on sending our child to a public school. We are lucky to live in one of the best public school zones. We also will spend time reading books and home studying.
How did you come to the decision of adoption?
We have tried having a child for about 8 years and have tried many different medical procedures to help us but were unsuccessful. We have looked into many adoption agencies until we found the one that better fit what we were looking for.
What faith will you raise your child?
My wife and I are Baptist, but we will give our child, when they get older, the opportunity to experience different churches. As the child grows, we will allow him or her to make their own decision on their faith.
What kind of a relationship do you hope to build with your birthmom through her pregnancy?
We hope that the birth mother will learn all about us so that she will feel more comfortable in knowing that we are the best family for her child's future. We would like the birth mother to not think of us as strangers but hope to build a friendship and trust with one another.
How did you meet?
We met through a Christians singles club. We both were able to find one another quickly and hit it off on our 1st date.
What was your relationship with your parents like?
Amy: Both my parents got divorced when I was 11. My mom got remarried and moved away but I keep in touch by phone and spend time with her every now and then. My dad lives a short distance away and I talk to him every other day and see him every other weekend.

Van: Unfortunately, I lost my mother back in March 2013 and my father back in March 2000.l When they both were alive, I was extremely close with them. When I was in the Service and left home, we wrote letters every month and did what we could to stay in touch while I was so far from home.
What attracted you to each other?
We both had so much in common as our upbringing and what we both looked forward to in our future. We both had the same fun and outgoing personality's and love to make one another laugh. We also each have a spur of the moment life style to surprise one another by doing something out of our norm.
Please describe your personalities:
Amy: I love the glass being half-full in life. With my upbeat personality, I have a lot of energy and love to laugh. I am always trying to encourage my friends to be positive and to make life their own.

Van: I like to have fun and make others laugh. I try to find the lighter side of things and enjoy life. I have a very outgoing personality and love to try new things.
What are your hobbies?
Amy: I enjoy reading, shopping, cooking, spending time outdoors and cleaning believe it or not. I also love going on long bike rides with my husband and traveling to new places we have never been.

Van: I enjoy hunting, golfing, reading and working outdoors or around the house. I enjoy going to the park with my wife and going for drives in the country along with traveling as well as going on bike rides with my wife.
When you close your eyes and see yourself holding your precious baby in your arms what are your thoughts regarding the birthmother?
What a blessing for us, to know that the birth mother made the decision to place her child so we could start our family.
How will a child enrich your life?
We will be able to start a new chapter in our life. We will look forward to a new adventure with their 1st everything, from their 1st word and steps to birthdays and reaction to new things.
Why did you each choose the career path you decided on?
Amy: I love being a housewife and soon-to-be stay-at-home mom!

Van: I have always planned on the security of my family's future.

We have an extensive database of families that are currently waiting for the opportunity to adopt your precious baby.

CONTACT US TODAY
FOR YOUR FREE
NO OBLIGATION CONSULTATION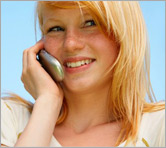 For Your FREE No-Obligation
Consultation1-877-550-3770

REQUEST A FREE ADOPTION INFORMATION KIT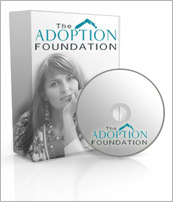 Your information is confidential.
Information will be mailed in an unmarked envelope.
Financial Assistance (as allowed by state law)
Information about our Free Housing for Birthmothers