James and Elizabeth
We are beyond grateful for the incredible gift you are giving us, yet we imagine that this is a difficult and scary time for you. The truth is, this is a difficult and scary time for us too, but together we will find strength in each other, face our fears and lessen the loneliness that we have felt and perhaps you've felt too. We are awed by your amazing strength and the love and dedication you have shown for your child in choosing parents who will provide unconditional love, support and guidance.
Describe your childhood:
Elizabeth: I was born in New York then moved near Washington, D.C. at age 6. I am the only girl of 4 kids and have good relationships with each of my brothers. My parents have a very loving, respectful and supportive marriage of 49 years. They provided us with love, encouragement and support. My grandmother was an identical twin, and my mother grew up with cousins who were like close brothers and sisters. We spent many occasions with my extended family and still do. I was a year-round competitive swimmer, since age 8, and spent my summers at the local pool. At a young age I dreamed of living in California. After college I made that dream come true.

Jim: I am happily an only-child, as my parents divorced when I was still an infant. I grew up on Cape Cod where I met many close, life-long friends at sailing school. I was primarily raised by my mother and frequently visited my father, step-mother, and step-sisters in Maine. We enjoyed many outdoor adventures including, skiing, camping, rafting, and canoeing. I also frequently traveled to see family in New York. I was fortunate to visit with family on Fire Island, NY and in the mountains of upstate New York, on summer vacations. I attended boarding high school in Connecticut, which led me to California where I attended college and settled down.
Tell us about your home?
We own a quaint 3 bedroom house, 1.5 miles from the beach. Our home has a large private backyard with a view through the canyon. We purchased the house in June 2014 and have spent the past year planting palm trees, drought tolerant succulents and other plants to create a tropical/desert getaway landscape. We've also painted walls with fun, bright colors and completed other interior modifications to create our dream home.
When you have a 3-day weekend, what do you like to do?
We are fortunate to live in a location that has many desirable destinations less than 3 hours away. We drive to Baja, Mexico two-three times per year, where we typically rent a house with friends (some who bring their kids!), but also go for private romantic getaways. We enjoy road trips and camping as well, and head to scenic California locations at least once a year. We also love to play host to our large group of wonderful friends and their kids--long weekends are a great time to host a BBQ!
Do you have pets? If so tell us about them?
We have a three-year-old "Tuxedo" cat named Murray. He is very friendly and loves to sleep in the shade of our private backyard and nap on our laps at night when we watch TV. He is very patient with our friends' children, who always want to play with him when they come over.
What do you hope to teach your children?
To love and accept love. To appreciate the things we have and to always make the most out of life. To be proud of who she is and to speak her mind, but to always be respectful and courteous. To be open minded and accepting of all people, despite differences. To help those in need. To be kind to animals and to respect and appreciate nature. And also be aware of the challenges facing the planet related to climate change, sea level rise, and other environmental threats facing our community and planet.
Describe your neighborhood?
Our neighborhood is very community and family oriented. There are always children passing by our home on skateboards, bicycles, and on foot. Within walking distance are parks, tennis and basketball courts, baseball/softball and soccer fields, and a community swimming pool. The beach is less than 1.5 miles away, safely accessible on foot or bike. A world-class skate park, filled with children from sunrise to sunset, is 2 miles away. Our community sponsors many family-friendly events including a weekly farmers' market, monthly art walks, summer concerts and outdoor movies plus annual street fairs, surf contests, and parades.
What will you tell your child about his/her birthmother?
We will tell our how child about how strong his/her birthmother was and how very much she loved and still loves her child. How because she loved her child so much, she choose us, knowing we are the perfect parents to provide the kind of life that she had hoped her child to have.
It's Daddy's day - what activity do you want to share with your child?
First we'll head to the beach to go surfing together. Maybe we'll drive to scenic spot and go for a hike. Later we'll get ice cream, then watch an animated movie of his/her choice, after a family dinner we've cooked together.
What kind of education are you hoping to provide for your child - Private or Public?
Public. Our county has some of the best, most dedicated and well educated teachers in the country.
How did you come to the decision of adoption?
After trying to conceive for over a year, we consulted with specialists who suggested we try IVF. When that failed, the following year we tried IVF using donor eggs, which was also unsuccessful. We always wanted to have a family and are so happy that adoption is an option. We have a very loving and fulfilling marriage and we cannot wait to share our life with a child.
What faith will you raise your child?
We will raise our child to be knowledgeable of both the Jewish and Christian religions. We will recognize some Christian traditions, including our annual Christmas trip to Baja, Mexico. And we will honor Elizabeth's Jewish heritage by observing some Jewish holidays.
What kind of a relationship do you hope to build with your birthmom through her pregnancy?
During pregnancy we hope to get to know our birthmother and learn about her life and family. We also hope to provide her the opportunity to confirm she's made the right choice in us and to share her hopes and dreams for her unborn child.
How did you meet?
We met when we lived walking distance from one another in a different beach town from where we now live. There was an instant attraction. We were quickly taken with one another, as well as our shared dream of raising a family in the paradise we'd found. While we are both originally from the east coast; our love for our adopted home and our mutual interest in adventure first brought us together.
What was your relationship with your parents like?
Elizabeth: My relationship with my parents has always been very positive. They are incredibly supportive and encouraging and have always made it clear that I am loved and safe. They did an excellent job at imparting important life lessons and strength of character. As such, they trusted that I would make smart decisions and gave me a lot of freedom in my teenage years. Having three brothers, my dad always told me that I could do anything they could do, as well, if not better. Thanks to my parents I have always been confident in my abilities and voice, yet respectful and empathetic of everyone I interact with.

Jim: My mother was mostly concerned with my happiness and me having a good life, while my father was always encouraging me to work hard and be the best person I could be. I appreciate and love them for their unique visions of parenthood and their deep desire to make me a decent, kind, and caring individual. I am always in touch with my parents.
What attracted you to each other?
We share a unique vision of happiness. We enjoy many of the same activities and are always having fun together. At the same time, the phrase "opposites attract" is also very fitting for us. Where there is a weakness in one, there is a matching strength in the other. Elizabeth's structured personality helps her to excel in a high-level corporate job and at managing the "day-to-day" operations of marriage and life. James is more creatively inclined and is good with the "busy work", which lends itself to cooking and other household chores. We do an excellent job of dividing responsibilities around the house and in creating a mutual happiness for each other.
Please describe your personalities:
Elizabeth: I am a very positive and outgoing person. I work hard at staying present and recognizing all of the amazing parts of my life, despite the difficulties we've had. I learned early in life that it is always best to be nice to everyone and to stay away from friends who bring drama. I have a strong type-A side--I thrive on lists and structure, but I also know how to relax, have fun, and enjoy life. I love opportunities to be creative, whether it be designing and landscaping our yard, hands-on crafts such as candle making or developing marketing campaigns at work. I am always up for a new adventure and love spending time with friends.

Jim: I am creative, have a genuine love of science and nature, and am always hoping to bring out the best in people. I love to listen to and play music. I love writing and have considered myself a writer since I was in high school. I am athletic and love indivudual sports such as skateboarding, tennis, and surfing, as well as enjoying football, baseball, and hockey as a fan. I am open minded and very concerned about politiacal, social, and environmental challenges facing society; particularly recycling, climate change, and local issues such as drought and over population. I tend to view the Earth and all of its inhabitants as one.
What are your hobbies?
Elizabeth: Because my work life is so structured, I love to be creative in my time off--landscaping, DIY house projects, hands-on crafts...I also love to be outdoors in general--time at the beach, riding bikes, hiking, camping, neighborhood walks, backyard bonfires. Additionally, I enjoy doing puzzles, yoga and meditating. Our town has a large number of small, charming neighborhoods, so I also like to plan 'day dates', where we explore these neighborhoods and visit any sites, restaurants, shops, etc we have read about or have had recommended.

Jim: My love of surfing and skateboarding originally attracted me to California as a teenager. I have sailed and played tennis since I was a child and Elizabeth and I still play tennis together. We also enjoy riding our bikes to the beach and around town. Elizabeth and I also frequently go on walks and hikes together, outside the confines of the city. I play the keyboards and drums, and write song lyrics for my Rock-n-Roll band.
When you close your eyes and see yourself holding your precious baby in your arms what are your thoughts regarding the birthmother?
I feel both gratitude and empathy for our birthmother. While I am overwhelmed with thanks for giving us the greatest gift of our lives, I know that the decision to do so did not come easy. I know that she deeply loves this child, which is why she chose adoption, but which also means she is now processing the decision. I think she is amazingly strong to give her child a more secure life than she was able to. I am so thankful that she chose us.
How will a child enrich your life?
We have a strong, loving and fulfilling marriage. We love adventures and having fun. Everything we do in our lives lends itself to having a child along. We long to share our life and adventures with a child, to see life through his/her eyes and to mold this new person to take care of the world around us. We have a wonderful support system of family and friends. Many of our friends have children, so although this will be our first, he/she will always have other kids around. We also long for the love and physical affection of a child as well as the opportunity to guide a human through life stages and know that we are there to take care of him/her.
Why did you each choose the career path you decided on?
Elizabeth: As a young teenager I wanted to be a therapist, as I was captiavate by analyzing my friend's problem and helping them find a solution. After college I moved to California, but found it difficult to find a job with just an undergraduate degree in my field. I turned my focus to marketing, as it pulled from very similar skill sets--understanding who my target audience is and developing messages that encourage them to buy my products. After many years in a successful career, I returned to school to earn my masters degree in counseling. I now work full-time as a marketing manager for large company and see clients on weekends for private therapy.

Jim: One of my true loves and personal desires is to be a successful, published writer. I am currently working on a novel that has the potential to one day be a best seller. I've also written a childrens' book which I intend to self publish. I am a credentialed elementary school teacher and spent many years substitute teaching. Unfortunately, in our county there are significantly fewer jobs available than qualified teachers, so it's proven unfeasible to teach where I live. Therefore, I happily earn a living as a Certificated Paralegal until I can follow my heart to the bank.

We have an extensive database of families that are currently waiting for the opportunity to adopt your precious baby.

CONTACT US TODAY
FOR YOUR FREE
NO OBLIGATION CONSULTATION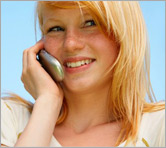 For Your FREE No-Obligation
Consultation1-877-550-3770

REQUEST A FREE ADOPTION INFORMATION KIT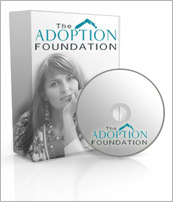 Your information is confidential.
Information will be mailed in an unmarked envelope.
Financial Assistance (as allowed by state law)
Information about our Free Housing for Birthmothers