David and Lynae
We are so excited to be parents! We are anxiously waiting for the opportunity to experience all the firsts of a childís life. We will love, educate, support and provide the best life we possibly can for your child. We believe that itís our job to nurture them and help them grow to their potential so that they can find their own path, and discover what moves them and gives them joy in life.
Describe your childhood:
Lynae grew up in the city with two older brothers. They had paper routes for years that they got their allowance from and saved the rest. Her parents were high school teachers so in the summers they all camped at the lake, went to visit family and had long vacations.

David grew up on his family farm and started working at the age of 12. They had family vacations every year with a big vacation every two years. He is the oldest of 4 siblings with a biological sister that's two years younger and a half sister and brother.
Tell us about your home?
Our home is a 3 bedroom, 2 bath ranch style house with a large yard. David is the 5th generation to own the family homestead on which our home is built.
When you have a 3-day weekend, what do you like to do?
On long weekends we take the occasional mountain get-away for some rest and relaxation. Sometimes we go to Denver to take on some big city activities like the Home and Garden Show, museums or Stock show. Often we spend time at home catching up on yard work, chores and spending time with friends and family.
Do you have pets? If so tell us about them?
We have two cats named Marshall and Otis. They are outside cats that occasionally run through the house. They keep us entertained when we are outside on the patio and we get the occasional stare through the windows wanting us to come and play.
What do you hope to teach your children?
We hope to teach our child/children good family values, respect, faith, responsibility, good work ethics and honesty. We hope to teach them not to be afraid to fail, to believe in themselves and that they are loved and supported no matter what. We believe that setting a good example is the best way to teach a child.
Describe your neighborhood?
We live on acreage 5 miles out of town with our closest neighbor a quarter mile away. We are able to escape the every day hustle and bustle of the city and go home where it is very quiet and relaxing. We can sit outside and listen to the birds, watch rabbits, antelope and the occasional deer, and wave to farmers or neighbors driving by.
What will you tell your child about his/her birthmother?
We will tell them their mother did the best she could for them at that time in her life. She was a very strong woman who thought of the them instead of herself and that placing them with us was probably the biggest decision she's had to make. She cared enough to carry them for 9 months and give birth to them instead of the alternative.
It's Daddy's day - what activity do you want to share with your child?
I will share the mechanical skills I have. I'll teach him or her how to hunt and fish and what the land has to offer. I will let them know about their family and their part in it. I will try to teach them and show them my love of old equipment.
What kind of education are you hoping to provide for your child - Private or Public?
Our child will go to public schools with us being involved in the school and activities.
How did you come to the decision of adoption?
We are unable to have a child of our own. Lynae was adopted and we feel this is the way we would like to build our family. We would love a family of our own to pass along our values and traditions.
What faith will you raise your child?
We will raise our child as a Christian the way we were raised, but let them know they have the opportunity to look at other beliefs.
What kind of a relationship do you hope to build with your birthmom through her pregnancy?
We hope to have a honest and caring friendship so we can tell our child more about her.
How did you meet?
We met at work about 11 years ago. We later met through a mutual friend and have been married since 2009.
What was your relationship with your parents like?
Lynae: When I lived in the same state we'd have dinner together about once a week and we always celebrated holidays and special occasions together. Now David and I try to get back to Kansas multiple times a year and they come out as often as possible.

David: I am very close to my parents. I usually see or talk to my mom once a week and get together for dinner a couple times a month. When my father and stepmother are in the state I see or talk to my dad about 3 or 4 times a week. When my father is out of the state I talk to him at least twice a week. We try to get to Arizona at least once a year and they try to come to Colorado for holidays and during the summer.
What attracted you to each other?
We were attracted to each other because of our personalities, humor, and honesty. We talked on the phone a lot after our first date and got to know each other well. We were open and honest with each other and skipped the "fake" dating.
Please describe your personalities:
Lynae is loving, outgoing, whimsical, methodical and caring. She has a tender heart, is honest, friendly, creative, organized and a fun-loving person.

David is loving, honest, down to earth, funny and thinks things through before acting. His is a responsible, truthful, kind, sometimes outgoing, sometimes quiet, friendly and dependable person.
What are your hobbies?
Lynae enjoys hiking, reading, scrap booking, planting flowers and hanging out with family and friends. She likes playing games, going for walks, looking for antiques, helping in the community (town Harvest Festival and museum) and watching movies at home.

David likes working on antique tractors, farming, being on the volunteer fire department and helping in the community (town Harvest Festival and museum). He enjoys skiing, going for walks, playing games, looking for antiques and hanging out with family and friends.
When you close your eyes and see yourself holding your precious baby in your arms what are your thoughts regarding the birthmother?
I will be so overwhelmed that I probably will not have any words to express what I'd be feeling. I will appreciate of the beautiful gift and opportunity she provided us with to raise this child as our own.
How will a child enrich your life?
A child will make us the whole family we've only dreamed about. He/She will allow us to pass on family values, teach, love, care for, and share our lives with.
Why did you each choose the career path you decided on?
Lynae did secretarial and bookkeeping for many years before she got into the dental profession. She really likes organizing, typing and office duties, but didn't have as much customer contact that she craved. She loves working in the dental office, meeting and getting to know all the patients and helping them get more confidence with a beautiful smile.

David loves working with his hands. He was raised on his family's farm where he was taught by his father and grandfather how to be a farmer and mechanic. At 19-years-old he was told that the farm would not be able to support 3 generations, so he put his mechanical skills to use. David has been working at his current job for 11 years as mechanic/operator on packaging equipment.

We have an extensive database of families that are currently waiting for the opportunity to adopt your precious baby.

CONTACT US TODAY
FOR YOUR FREE
NO OBLIGATION CONSULTATION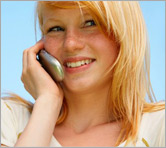 For Your FREE No-Obligation
Consultation1-877-550-3770

REQUEST A FREE ADOPTION INFORMATION KIT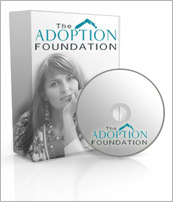 Your information is confidential.
Information will be mailed in an unmarked envelope.
Financial Assistance (as allowed by state law)
Information about our Free Housing for Birthmothers