Brandon and Lisa
We could never even try to imagine or understand the difficult decision that you're facing. We are inspired by your courage and want you to be at peace with your decision as we know that we will provide a loving and caring home where your child will flourish. We are so very thankful that you are taking the time to learn more about us.
Describe your childhood:
Lisa: I grew up in a broken home but for me it felt very normal. My dad left us when I was 2-years-old and my mom was pregnant with my brother; however, he remained in my life after their split. My mom married my step-dad when I was 4-years-old. I grew up in California with my mom, step-dad, and brother, and visited my dad and his family every two weeks. We moved to Oregon when I was 12-years-old and I made tons of lifelong friends here. My favortie memories are of our family vacations. My parents worked really hard to make sure we spent quality time together and we always had a blast doing so.

Brandon: I grew up in Oregon with my older brother and parents. As a child, I spent a lot of time playing outside with friends, riding bikes, and creating games to keep us entertained - typical boy stuff. My brother and I had sibling rivalry, but for the most part we played well with each other. My family celebrated all the traditional holidays. I was fortunate enough to be well taken care of. My parents gave to me graciously and cared for me in a loving environment.
Tell us about your home?
What is so wonderful about our home is it is the home Lisa grew up in since the time she was 12-years-old. It is a beautiful ranch-style home with a spacious four bedroom floor plan. Our home has a dedicated office and work out room. Our front yard has a nice basketball hoop and yard that looks over a majestic mountain range. Our large, grassy backyard has a nice covered eating area with an outdoor deck, fire pit and hot tub. Our favorite part of the house is the kitchen that overlooks the living room where we like to entertain our friends and family.
When you have a 3-day weekend, what do you like to do?
On three day weekends, we love to go to the coast, go camping or head up to our family's house to visit with our nieces.
Do you have pets? If so tell us about them?
Yes, we have three fur babies. Nala is our oldest puppy who we picked up when we lived in Tennessee. She is the mother hen of the house and protects those she is closest too. Rudy is the younger puppy who was a rescue we took in years ago. He thinks he is the biggest dog around but is just a little lovable and affectionate pup who happens to have a full beard and Mohawk. Our cat Jasmine loves to be the center of attention climbing on our laps and demanding affection.
What do you hope to teach your children?
We hope to teach our child/children to love God and to have a compassion to help others. We would also like to instil strong moral values and the ability to think and make ethical decisions as they grow up through life.
Describe your neighborhood?
Our home is nestled in a quite golf course community within close proximity to local schools and hospitals. We have great relationships with many of our neighbors as this is the home Lisa grew up in while attending middle school and high school. The great thing is many of us kids that grew up here are buying homes with their own families now, which is bringing some great families into the neighborhood again. We have a great park where kids from all around the neighborhood come to play.
What will you tell your child about his/her birthmother?
We will share with your child that you love them everyday just as much as we do. And that it is because of your love and concern for the child's well-being that you knew that the child would be well supported and cared for by us.
It's Daddy's day - what activity do you want to share with your child?
We would wake up early, pack our lunches and take the truck up to the lake with our fishing gear and cast our lines into our favorite spot at the lake. Afterwards we would stop in at our favorite local ice cream place before we headed back home to relax at home with a family movie night.
What kind of education are you hoping to provide for your child - Private or Public?
We plan on sending our child to a private christian school in our area. We plan on creating a college fund so our child can continue their education beyond high school.
How did you come to the decision of adoption?
After 8 years of trying to have a child on our own and being unsuccessful and knowing we had so much love to give to a child, we knew our best option was to adopt.
What faith will you raise your child?
Christian
What kind of a relationship do you hope to build with your birthmom through her pregnancy?
We hope to build a close bond and lasting relationship were we could be supportive and loving through the entire pregnancy and thereafter.
How did you meet?
We met while in high school. We became best friends and dated for many years before getting married.
What was your relationship with your parents like?
Lisa: I am very close to my parents. I talk to my mom everyday. We see my parents more often because we attend church together and they are our doggy sitters. I don't see my real dad as much as I would like to because he lives in California, however he does come up a couple times a year or we go down to visit.

Brandon: I have an open relationship with my parents where we communicate on a weekly basis. We share our life events, provide each other with guidance and our favorite pastime is going to a movie.
What attracted you to each other?
Lisa was attracted to Brandon's humor and genuine personality. Brandon was attracted to Lisa's bubbly personality and her naive nature. We thoroughly enjoyed laughing together at all times and still do to this day.
Please describe your personalities:
Lisa: I have a very fun-loving personality. I am a nutuerer to everyone. I can be a social butterfly at times. I am very optimistic and goal-oriented.

Brandon: I am very patient and calm. I think I'm one of the funniest people out there, however Lisa may say otherwise. I love to laugh and make jokes. I also have a very caring and compassionate personality especially to those closest to me.
What are your hobbies?
Lisa: I enjoy crafts, reading, playing the wii, gardening and walking with friends.

Brandon: I enjoy video games, working on projects in the garage, and participating and watching sports of all kinds.

Together we like bike riding, attending football games, camping, and ping pong.
When you close your eyes and see yourself holding your precious baby in your arms what are your thoughts regarding the birthmother?
Can I say I'm crying now just thinking about it? First I would say, thank you. Thank you for giving me this precious gift that I only dreamed about. Thank you for being able to make the decision at giving your child an amazing life to me to us. Thank you for picking us and for knowing in your heart we where the family that will love this child unconditionally. Thank you God for bringing this amazing women into our life and bringing this beautiful child into our life. Thank you!
How will a child enrich your life?
A child will just bring more joy and laughter into our lives. We will feel greatly enriched in knowing that we are pouring our love into this child's world so they can grow up to be the best person they can be.
Why did you each choose the career path you decided on?
Lisa: I always knew I wanted to be a stay-at-home mom and by the grace of God, we are able to make that happen.

Brandon: I have always enjoyed helping others which has led me to customer service focus roles and working in a field that combined my passion for technology and my degree in human communications.

We have an extensive database of families that are currently waiting for the opportunity to adopt your precious baby.

CONTACT US TODAY
FOR YOUR FREE
NO OBLIGATION CONSULTATION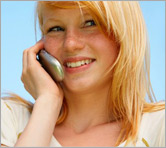 For Your FREE No-Obligation
Consultation1-877-550-3770

REQUEST A FREE ADOPTION INFORMATION KIT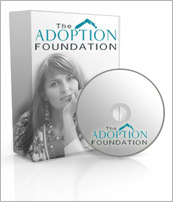 Your information is confidential.
Information will be mailed in an unmarked envelope.
Financial Assistance (as allowed by state law)
Information about our Free Housing for Birthmothers