Daniel and Donna
You have decided to go down a path that is most certainly not an easy one, yet nonetheless courageous. For this we are eternally grateful. Our prayer is that you find comfort in knowing that your child will be deeply loved and nurtured as we intend to provide a stable, happy home where he or she will feel safe and thrive.
Describe your childhood:
Donna: My parents divorced when I was young and we had weekend visits. My father was a good provider and my mother was a homemaker at times and others she worked. My parents were alcoholics and that was hard, but I always knew they loved me and now see they did their best. I have a twin, a built in friend, and we did everything together. We visited with my grandparents a lot. They took us everywhere with them and we loved them dearly. My grandfather worked at Disneyland and we went there a lot. Some of my fondest memories are when my sister and I were singing with our father. I loved to swim, sing, write poems, and play tether ball, hand ball and marbles.

Daniel: My parents have been married for over 50 years now. My father was a good provider and was a partner in a concrete construction company. Looking back I would say I had a privileged life. I went to private school and took vacations every year, enjoying lots of camping trips and National Parks. I was surrounded by family all the time and played with lots of cousins frequently. We were a family that loved the outdoors, especially mountains and lakes. My father frequently took us out for fishing trips on our boat.
Tell us about your home?
We live in a single level, ranch style home on a third of an acre with a big back yard. Daniel has completely remodeled our home and made it into such a beautiful place for not only us but for our children to live in. We love to entertain and can do so easily with our open concept kitchen and BBQ/kitchen outside.
When you have a 3-day weekend, what do you like to do?
Go up to our cabin in the mountains and take walks, go out to eat, shop and of course have an ice cream cone. We often go down to San Diego as we have passes to both zoos. We also love Disneyland and use our passes to join up with friends or Donna's parents.
Do you have pets? If so tell us about them?
no
What do you hope to teach your children?
To love God, family, yourself and others. To trust in the Lord and allow Him to guide and lead us in our lives and with decisions. This is only done through a relationship with the Lord so we will demonstrate that in our walk with Him and teach our children how to pray and to respect Mother, Father, yourself and others. Every choice has a consequence so choose carefully/prayerfully. Be truthful, honest, caring, thoughtful, kind and compassionate towards others.
Describe your neighborhood?
We live in a well established neighborhood that has a sense of community. Many times when out for a walk we are stopped by a neighbor or two eager to catch up on life. We have several parks close by and an elementary and high schools within walking distance. There is a softball field and a Girls' and Boys' Club behind us. We have a grocery store and shops within walking distance which is convenient.
What will you tell your child about his/her birthmother?
We will always tell our child that their birth mother loves them very much. For this reason she courageously made this difficult decision to give them a life she knew she could not provide herself. We hope to learn about her so we can tell our child what she enjoyed doing, where she lives, and when the time comes maybe share about her upbringing, what she looked like and even how her child looks like her or the birth father if known.
It's Daddy's day - what activity do you want to share with your child?
I love to share in the excitement with a water sport or a day at the pool, or even build a sand castle or two at the beach.
What kind of education are you hoping to provide for your child - Private or Public?
We would like to provide a private education, but we are in a great public school district as well.
How did you come to the decision of adoption?
Well it's been a long road that has lead us to this decision. We tried everything medically in hopes of having our own biological children. We really didn't discuss adoption too much; we had some fears. Donna stopped working and cared for her nephew for a short time while her sister worked and shortly after that we started foster care and were blessed with two precious children. Those two experiences helped us realize that we definitely could love a child that we hadn't conceived. It was a swift kind of a-ha moment and we checked into adoption right away.
What faith will you raise your child?
Christian.
What kind of a relationship do you hope to build with your birthmom through her pregnancy?
We would like to get to know her and her us. We would like to support and encourage her and let her know how appreciative we are that she would be so courageous in choosing the path she is on. We would love to go to the ultra sounds and be in the birth room with her.
How did you meet?
Daniel worked at an ice cream parlor and I came in with some friends to eat. We both noticed one another and he came over to our table. We conversed and he asked me out. I accepted of course. :)
What was your relationship with your parents like?
Donna: My mom and I are close now but that wasn't always the case. There were a lot of wounds from childhood, but I chose to forgive both my mom and dad. I was able to forgive my father before he passed away and that was very freeing. My mother and I have become even closer since our daughter was born. We do a lot together and I love spending time with her.

Daniel: My parents were always good about instilling positive input in my life and were always proud of my accomplishments. We have grown even closer since the birth of our daughter. My Father and I have always had common interests.
What attracted you to each other?
Initially appearance. We got to know each other and realized our common interests in dancing and music. We had similar moral values as well.
Please describe your personalities:
Donna: Outgoing, kindhearted, loving, affectionate, extroverted, compassionate, sensitive, and spontaneous.

Daniel: Compassionate, caring, loving, servant's heart, and adventurous.
What are your hobbies?
Donna: Any sort of craft: scrapbooking, singing, writing poems, gardening, walking.

Daniel: I enjoy doing these individually and as a couple: Love nature, hiking, fishing, boating, water sports, gardening, walking, diving, and swimming.

As a couple: bike rides, hiking, gardening, diving, snorkeling, walking, water sports, swimming.
When you close your eyes and see yourself holding your precious baby in your arms what are your thoughts regarding the birthmother?
I am filled with compassion and sometimes I am moved to tears and begin praying for her. Gratitude and thankfulness often come to mind. Sometimes I feel grief for her loss; placing a child for adoption can be so very painful and a difficult process to get through.
How will a child enrich your life?
We have longed for a child for so long. The joy of having a little one fill our home with laughter and to hear them talk for the first time and see them walk is just a dream come true. Really to experience childhood in some way all over again, and seeing life through the eyes of a child, we can learn so much from their pure sense of being.
Why did you each choose the career path you decided on?
Donna: I wanted to work in the secretarial field since high school. Throughout my career I was able to work in administrative positions and management. Working with people and supporting them and the organization was what I loved to do.

Daniel: At an early age I started building dog houses, forts and skateboard ramps. I just always loved to build and create things so that is the field I was naturally drawn to. I have had a successful career as a carpenter for many years now.

We have an extensive database of families that are currently waiting for the opportunity to adopt your precious baby.

CONTACT US TODAY
FOR YOUR FREE
NO OBLIGATION CONSULTATION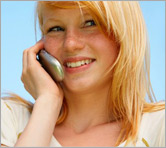 For Your FREE No-Obligation
Consultation1-877-550-3770

REQUEST A FREE ADOPTION INFORMATION KIT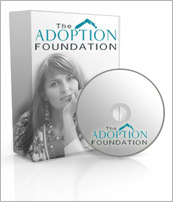 Your information is confidential.
Information will be mailed in an unmarked envelope.
Financial Assistance (as allowed by state law)
Information about our Free Housing for Birthmothers