Robert and Brooke
We know the decision you are about to make is very challenging, and you have given it a tremendous deal of thought and consideration. We admire your strength, courage, and selflessness. We know choosing adoptive parents for your baby will not be an easy decision for you to make. We hope our letter will help you get to know us and make your difficult decision a bit easier for you.
Describe your childhood:
Brooke: I had a very loving childhood. My sister and I were very active and involved in many extra-curricular activites. My parents were extremely supportive in all aspects of my life. We spent a lot of quality time together going on family vacations, hiking, fishing, swimming, ice skating, and sleigh riding.

Robert: My parents are very loving and supportive. I was very active in Cub/Boy Scouts which fostered my outdoor hobbies. My parents taught me that you can achieve your dreams through hardwork and dedication. These are values I hope to instill in our child.
Tell us about your home?
We have a newly constructed two story home on two acres of land. We live in a very quiet area and often see wildlife in the farm field behind our home.
When you have a 3-day weekend, what do you like to do?
If we have a 3-day weekend we like to be outdoors hiking, biking, and working on our landscaping together. We will often go out for a nice dinner and catch the latest movie at the movie theater.
Do you have pets? If so tell us about them?
Yes, we have two dogs. One is a Bichon Frise named Toby. He has a spunky personality. Our other dog is a rescue dog named Zoey. Zoey is very gentle, shy, and loving.
What do you hope to teach your children?
We hope to teach our child to be respectful, and to work hard in all aspects of life but also enjoy life to the fullest.
Describe your neighborhood?
Our neighborhood is very small right now because it is just developing. We are very good friends with our neighbors. There are three other families in our neighborhood right now and two of the families have small children. The area we live in is very safe.
What will you tell your child about his/her birthmother?
We will tell our child that his or her birthmother was a very loving and caring person. She made a very difficult decision and put her child's needs in front of her own.
It's Daddy's day - what activity do you want to share with your child?
We would enjoy doing some activities outdoors like playing in the yard, riding bikes up and down the road, or using sidewalk chalk to draw mommy a picture on the driveway to surprise her when she gets home.
What kind of education are you hoping to provide for your child - Private or Public?
Public
How did you come to the decision of adoption?
We were unable to have a family of our own. After fostering two young Hispanic girls for nearly two years, we decided it was time to look into adoption.
What faith will you raise your child?
Lutheran
What kind of a relationship do you hope to build with your birthmom through her pregnancy?
We hope to be supportive of the birthmom through her pregnancy. If she needs to talk on the phone or needs advice, we hope we can be there for her.
How did you meet?
We met online through a dating website.
What was your relationship with your parents like?
Brooke: My relationship with my parents was always very close and still is to this day. I speak to my parents almost every day and see them at least once a week. I know I can depend on my parents for absolutely anything.

Robert: Growing up my parents were very loving and supportive. They always encouraged me to strive for the best and were always there to help out when needed. To this day I can always count on them for any help or support I may need.
What attracted you to each other?
Brooke was attracted to Robert because of his kind heart and charming personality. He is extremely supportive in all aspects of life. Robert was attracted to Brooke because the first time he saw her, he could see that she was a very loving, caring, and spontaneous person. We both work extremely well together.
Please describe your personalities:
Brooke: Hard working, quick-witted, kind, and creative.

Robert: Hard working, loving, caring, and intelligent.
What are your hobbies?
Brooke: Shopping, reading, crafting, and exercising.

Together: hiking, biking, and traveling.

Robert: Hunting and fishing.
When you close your eyes and see yourself holding your precious baby in your arms what are your thoughts regarding the birthmother?
As I look at the precious baby I think about how thankful and grateful I am to the birthmother for giving me the most precious gift I will ever receive in my entire life.
How will a child enrich your life?
A child brings unconditional love that cannot be found anywhere else. It will be a great honor to be able to instill values and teach life lessons to a child. Once a child enters our life, he or she will make us want to be the absolute best people we can be.
Why did you each choose the career path you decided on?
Brooke: I chose to be a teacher because I wanted to enrich the lives of children.

Robert: From the time I was in high school, I knew I wanted to be a teacher. I always enjoyed helping peers with their math work.

We have an extensive database of families that are currently waiting for the opportunity to adopt your precious baby.

CONTACT US TODAY
FOR YOUR FREE
NO OBLIGATION CONSULTATION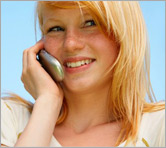 For Your FREE No-Obligation
Consultation1-877-550-3770

REQUEST A FREE ADOPTION INFORMATION KIT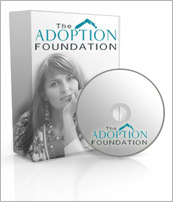 Your information is confidential.
Information will be mailed in an unmarked envelope.
Financial Assistance (as allowed by state law)
Information about our Free Housing for Birthmothers