Maik and Dana
Adoption is close to our hearts, as Danaís niece is adopted, as are her two cousins. And, of course, our beautiful little Ruth. Adoption creates bonds of love that are as strong as birth families. Itís almost hard to remember what life was life before Ruth.
Describe your childhood:
Dana: I was born in the Pacific Northwest on a working farm. Though I understood there wasnít a lot of money for me and my younger brother, I never felt deprived as there were chickens to chase, hills to climb, and quiet places to explore.

Maik: I grew up in Northern Germany as an only child. It was lonely growing up, as my parents were very busy running a motorcycle dealership. We lost our home due to bankruptcy when I was 16, which forced us to move to a different town, where I found it difficult to make new friends.
Tell us about your home?
We live in a 3-bedroom, 2-story townhouse with a great backyard. The backyard has a wonderful barbecue pit, where we like to grill all summer long.
When you have a 3-day weekend, what do you like to do?
We love going places we havenít been before, especially nature areas like Devilís Tower and Yellowstone.
Do you have pets? If so tell us about them?
No.
What do you hope to teach your children?
How to be a compassionate, independent person who is excited to learn about the differences in other people, and how we are all connected.
Describe your neighborhood?
We live in a great location close to where we work. Itís not right in the middle of town, but is within walking distance to the community center, restaurants, and the local movie theater. Our house is also right next to an elementary school, which keeps the traffic from ever going too fast!
What will you tell your child about his/her birthmother?
How courageous she was to make this choice, and anything else the child asks. We will emphasize how much she loved her child to make this decision.
It's Daddy's day - what activity do you want to share with your child?
Iím looking forward to taking him/her to the petting zoo that we have in town. I loved them as a child, and I know that children love animals, especially babies. Itís important to me that the child get a chance to experience nature.
What kind of education are you hoping to provide for your child - Private or Public?
We have several great private schools in the area that we plan to utilize. Education is of special importance to us both. Also, the college where we both work has many opportunities for children that we are excited to take advantage of, such as summer programs, museums, and on-site day care.
How did you come to the decision of adoption?
It was important to us both to realize that we donít want children to be ďcomplete.Ē Adoption is a chance of us to express the love we have for each other through a child. Unable to have children naturally, we want to experience the joy that comes with helping a child become the best person they can be.
What faith will you raise your child?
Catholic, but we strongly agree that giving a child the tools to make their own choices is important.
What kind of a relationship do you hope to build with your birthmom through her pregnancy?
We hope to help her through her fears for the future, and give her peace in the choice she has made for the child.
How did you meet?
We met when Maik came to the US for graduate school. Dana was finishing her Bachelorís degree, and we had several courses in Geology together.
What was your relationship with your parents like?
Dana: My parents were working-class people, and really didnít understand me. I never questioned their love, but becoming friends took some time and lots of talking after I left home. I am very glad we did, as my mom died two years ago. I am now learning more about my dad, and our relationship has grown stronger.

Maik: I have had a difficult relationship with my parents, as they have never really accepted my moving to the U.S. I have always gotten the feeling they were surprised that I didnít turn out exactly like them. The relationship has always made me want to raise a child who knows that they are loved unconditionally.
What attracted you to each other?
Dana: I was attracted to Maikís intelligence and his sense of humor.

Maik: Danaís outgoing nature and dedication to her education.
Please describe your personalities:
Dana: Outgoing and kind. Makes friends easily, and is always concerned about the comfort of others.

Maik: Quiet and reserved, but fiercely loyal. If a promise is made, it will never be broken.
What are your hobbies?
Dana: I love to read, and I play the tenor saxophone and French horn in community bands through the college we work at. I also enjoy taking care of our garden and I am on a roller derby team.

Maik: Photography, train watching, playing games, and reading.
Together, we enjoy participating in archery, traveling, seeing new things, going to concerts and watching our college sports teams during games!

When you close your eyes and see yourself holding your precious baby in your arms what are your thoughts regarding the birthmother?
My heart will be full. I will be grateful, and blessed. Mostly, I will be thankful that we could be there at this moment to help her make this choice for the baby.
How will a child enrich your life?
Children are a connection to the future. They allow you to see things from a new, simpler perspective. There is so much more to life than ďdoing things.Ē Engaging and investing in the life of another child will bring joy and renewed purpose to our lives.
Why did you each choose the career path you decided on?
Dana: I knew I wanted a career in science, but when I had nearly finished my BA in Geology and started taking courses in Archaeology I realized that while I loved the Earth, I wanted to know more about the people living on this planet.

Maik: I was always interested in nature and travel. Geology seemed to be what would allow me to do both. I didnít decide on teaching until after I had finished my PhD, but found it to be exactly what I wanted: the chance to make a real difference in the lives of young people.

We have an extensive database of families that are currently waiting for the opportunity to adopt your precious baby.

CONTACT US TODAY
FOR YOUR FREE
NO OBLIGATION CONSULTATION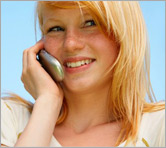 For Your FREE No-Obligation
Consultation1-877-550-3770

REQUEST A FREE ADOPTION INFORMATION KIT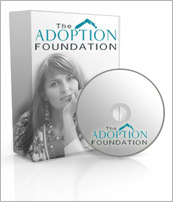 Your information is confidential.
Information will be mailed in an unmarked envelope.
Financial Assistance (as allowed by state law)
Information about our Free Housing for Birthmothers