Jeffery and Melissa
Hello. We hope you are doing well and thank you for taking the time to read about us. This has to be a hard time in your life and we hope you have the strength to choose what is right for you and your child. Words cannot express the challenges you must be facing. We are grateful that you are willing to consider adoption for your unborn child; it shows true love. We have a lot of respect for you and your decision. We would like you to know that we would give your baby a loving home.
Describe your childhood:
Lisa: I am the third of four kids. My childhood was filled with family and friends. My parents have huge hearts and they would help out anyone in need. I grew up in a small town where I knew everyone and everyone knew me. Even though my parents were not well off they gave us kids every opportunity they could. I grew up in the smallest house in the neighborhood with the biggest family. I spent my summers playing with my three siblings and exploring the great outdoors.

Jeff: I am the third of four kids. I have an older sister, an older brother, and a younger sister. I spent my childhood in the great Northwest on a 300 acre farm. We had horses, chickens, cows, cats and many dogs. The one thing the my parents instilled in me is a good work ethic.
Tell us about your home?
Our home is a 3 bedroom 1940's California bungalow with lots of character. It is warm, loving and relaxing. It is a great place to curl up on the couch and watch a movie on a rainy day or escape the heat on a hot summerís day. It is the hub for our family and friends to gather when in town. We live in the middle of a quiet neighborhood near great parks and universities.
When you have a 3-day weekend, what do you like to do?
When we have a long weekend we typically like to travel. During the winter we will head to the mountains for the snow. Jeff and our son ski together and enjoy the cold. By the middle of the day we all meet up and enjoy hot chocolate. In the summer we typically head out camping on long weekends as a family with the dogs. If we are at home we tend to spend time outdoors working in the garden or riding bikes.
Do you have pets? If so tell us about them?
We have 2 dogs, a cat, and a fish. The cat is a gray tabby male and is over 16-years-old with an attitude that is loved by all. We have a 4-year-old St. Bernard who is a princess and a fun loving 2-year-old English Yellow Lab. Fish is a blue male beta. We do not know how old he is, and he has been part of the family for over 2 years. Our pets are actively part of our family and well-loved and spoiled.
What do you hope to teach your children?
We hope to teach our children to love and respect others and by doing so they will see love and respect by others in return. We hope to teach our children the value education and that if you work hard and stick with it you can achieve any goal you set out to do.
Describe your neighborhood?
Our neighborhood is an older neighborhood with cute little houses that have big, old trees that line the street on either side. During the fall it is a wonderland of leaves that are fun for kids to play in the piles on the front lawn. There is a good mix of young people, families and retirees. The neighborhood is quiet and near universities and several good medical centers. It is minutes from lots of parks, a zoo, shops and great places to eat.
What will you tell your child about his/her birthmother?
We would tell our child that their birth mother was a brave and strong woman. She is brave because she had to make a hard choices to choose life for you and strong to let you go to a loving family and become who you are. That she will always hold a place in our hearts because she gave us the greatest gift she could give, she gave us you.
It's Daddy's day - what activity do you want to share with your child?
Daddy's day would include playing ball in the park. During that summer we would enjoy a baseball game and getting a hot dog and enjoying the game.
What kind of education are you hoping to provide for your child - Private or Public?
We are planning to send our children to private school for their education. Our son currently goes to a private christian school.
How did you come to the decision of adoption?
Both of us wanted to have kids and after 8 years of marriage we got pregnant. At our 1st ultrasound the excitement was to find out the gender. We found out our son had CDH - a condition where the baby's diaphragm does not develop. I also had complications, and the doctors gave us a 20% chance. We chose to go through with the pregnancy and had our lovely son. It is a pure medical miracle that our family made it. After 6 weeks in the NICU we brought home our son. We want to grow our family but know that I am not able to have another child, so we are looking to adoption to bring another child into our lives.
What faith will you raise your child?
Seventh Day Adventist
What kind of a relationship do you hope to build with your birthmom through her pregnancy?
We hope to have a relationship of respect and understanding with the birth mom through her pregnancy.
How did you meet?
We met in college. I was on a date and Jeff came up to talk to his friend (my date). We were introduced. Jeff asked me if he could store his boat in my driveway. He asked me for my phone number and I told him I did not have one, which at the time was true. So he would show up at my study groups or outside my classes to have a chance to talk to me. Our first date he took me to the lake and then to dinner. Our second date he took me home to meet his family. I was hooked; we have been together ever since.
What was your relationship with your parents like?
Lisa: I am very close to my parents. I talk to them almost every day, and sometimes several times a day. My parents have been some of my biggest supporters through the years. It may have been as little as sitting through music programs, picking me up when I fell, or cheering me on to graduate from high school and college. They have been there when I need them and I can count on them. My parents are there when I need an ear to talk too or just to make me laugh.

Jeff: My parents did a lot with us kids when I was young like horse back riding and hiking. My parent divorced when I was in my teens. I moved with my mom and siblings and did not see my dad much because he was in another state. My mom was the rock of the family and worked three jobs to provide for us four kids. I am still close to my mom and talk to her often. My dad passed away three years ago.
What attracted you to each other?
We were attracted to each at fist sight or better yet second meeting. In college we had a lot of the same friends but did not meet until the end of Lisa's junior year. Once we finally met, we found that we were made for each other. We had a lot in common and did not even know it and he was just so cute!
Please describe your personalities:
Lisa: Outgoing, caring, and giving is how most people describe me. As a child, I was the shy kid in school who later in life broke out of my shell and became outgoing.

Jeff: I am laid back and easy going but am a hard worker and care about others. I always have time to do the things that matter.

What are your hobbies?
Lisa: How I spend my spare time is teaching in the children's classes and activities at our church. I volunteer for a lot and like to help in every way that I can. In my down time I enjoy reading a good book or watching a good movie. I enjoy sports, but not on TV. When I have time I draw, paint, and dream up new designs to landscape or plan out the garden.

Jeff: I like to spend time in the back yard gardening. Spending time outdoors is a great past time. I enjoy fishing, snow skiing, water skiing or just throwing a ball in the park with my family. Most of all I like working with my hands, and gardening.
When you close your eyes and see yourself holding your precious baby in your arms what are your thoughts regarding the birthmother?
One of hope and joy. Hope that she is doing well and at peace with her choices. Joy that she chose us to raise this precious miracle of life that I am holding.
How will a child enrich your life?
Each child is a miracle and a child in our lives will bring us great joy. A child will round out our family. He or she will give our son a sibling to live experiences with and someone to be a friend with and lean on for years to come. A child coming into our family would enrich us by the love and joy we would be able to share with the child. The joy of watching your child grow and learn new things is a gift in itself.
Why did you each choose the career path you decided on?
Lisa: I chose my career path as a 3rd grader. I was impressed by the space program and how the jets, rockets, and space shuttles worked. I wanted to be an astronaut until I found out that the real fun was in the design. By 6th grade I had a great teacher who inspired the class to think about science jobs. I found out that Mechanical Engineers made all the cool stuff and I was hooked. I set my mind on it at a young age even though everyone, but my parents, tried to talk me out of engineering. The more I was told I could not do it the more I wanted to be one. I still love designing and seeing the results.

Jeff: I love working with computers and enjoy problem solving.

We have an extensive database of families that are currently waiting for the opportunity to adopt your precious baby.

CONTACT US TODAY
FOR YOUR FREE
NO OBLIGATION CONSULTATION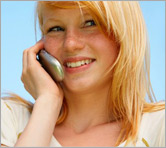 For Your FREE No-Obligation
Consultation1-877-550-3770

REQUEST A FREE ADOPTION INFORMATION KIT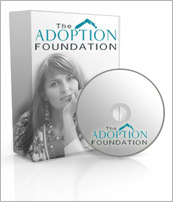 Your information is confidential.
Information will be mailed in an unmarked envelope.
Financial Assistance (as allowed by state law)
Information about our Free Housing for Birthmothers