Bryan and Amanda
I hope that this letter finds you well, though I imagine that there are dozens of emotions running through your mind. We want to thank you for considering adoption for your child. From the moment that we realized that adoption was our chosen path in life, we have been preparing our home, our extended family, and our lives to be a source of stability, guidance, and love for a child.
Describe your childhood:
Amanda: My early childhood was overshadowed by abuse from my step-- father. But I do remember riding my bike and having birthday parties in the park where my aunt would make my birthday cake and we would have water balloon fights with all my cousins and school friends. We moved to Tennessee after the divorce. My older sister was married at the time so she wasnít in the home. My grandpa and I became friends and I finally had a true father figure. We would go fishing, hang out with his old buddies at the coffee shop and just talk about the world and its history. Some of our family trips were to regional state parks and lakes. We loved camping, family reunions and seeing the country. We never went too far or had big trips like Disney World because money was always tight, but I was always loved by my mom and grandpa. I was also very active in church and school activities like pep squad (voted Most School Spirited), French club, and a sign language choir. I still made bad choices like skipping school occasionally but never got into any real trouble. I always had great friends, a light in my heart for God, and a desire to help those that needed and wanted help. I became an independent and motivated person to achieve happiness in the life and I have.

Bryan: I was raised in a small town, miles from city life, on a family-sized farm. My childhood was a happy one, spent playing outside with neighborhood children, riding bikes, and lots of fishing. We frequently traveled to the hometown of my parents to visit with cousins, and once a year would spend a week with an aunt who lived near a lake, and fished in a fishing tournament while she hosted our family reunion (though we never won!). I spent my early years frequenting doctor's offices and hospitals, due to undiagnosed asthma and allergies. Thanks to my parents' diligence and patience, I was treated properly and began to enjoy the outdoors even more, spending weekends camping, hunting, and fishing. Family time was always central to our lives, and my most fond memories are those spent with my cousins on the weekends. I began to love music in the sixth grade, playing in the school bands. Through all of this, my parents constantly reinforced their desire that I focus on my education, all the while modeling a strong work ethic and a pattern of giving to others any time we could. We weren't always active in church, but I was taught to believe in and trust God, and to love all others, even when they weren't nice. It is a direct result of my parents hard work and persistence that I have become the man that I am today.
Tell us about your home?
We have a large home that is begging to be filled with the life, love, and laughter of a child! It needs crayon marks on walls, high pitched squeals and laughs, rogue toys to trip on, sleepless nights, and spills and all those messes that come with the blessings of a having a baby. Specifically we have a large home on half an acre of land in an active neighborhood. It's 5 bedroom, 4.5 bath 2 story house with a wonderful kitchen that opens up to the living room. It is a perfect place for our children to play while I'm prepping snacks for the big game or cooking our Tuesday night family dinner for my mom, sister and her kids. I love the floor plan. The master bedroom is next to the baby's room so I am right next door just in case. There's a great media room for curling up with popcorn, dogs and family for a movie night! We have a fenced yard for our dogs to play and the heated swimming pool with slide and diving board always has my niece, nephews and countless other church kids coming over to hang out. We love using the covered patio for grilling and entertaining our circle of friends and family. Its essentially our dream house to raise our family.
When you have a 3-day weekend, what do you like to do?
We try to do something different each time we get that opportunity. Bryan's schedule allows for us to lump his off days together and we can plan trips. We take small trips to state parks nearby and go on hikes and tent camp. We visit his parents in east Tennessee often or my best friend in central Arkansas. They have a 3-year-old that is another niece for us. I can't wait to explore the world with a child. To see them experience it for the first time will be amazing.
Do you have pets? If so tell us about them?
Oh yes we have pets. We have always had pets since we have been married. Currently we have 2 small dogs, each weighing 12 pounds. Chester is a Maltese and Bichon Frise mix that loves to play fetch and will talk to you. But once thatís done he can be found flipped over on his back spread eagle and snoring like a grown man. Although it feels like he has been in the family for ages, we adopted him a little less than a year ago from a local kill shelter. We can't believe this guy was ever a street dog because he is just awesome. Ginny is our little girl. She is a 5 year old Yorkie and we adopted her from a young girl that received her as a graduation present but decided she didnít want the responsibility of a dog when she went off to college. She loves to be next to you or in your lap but thatís totally up to her. She loves to ball up under a blanket and snuggle otherwise she's up chasing Chester around the house. Both are great dogs, house broken, leash trained, current on their shots, and have never been aggressive toward anyone unless you count a stuffed animal or a squeaker toy.
What do you hope to teach your children?
There is so much we want to teach our children and so much we will learn from them. We want to teach our child love, respect, honesty, loyalty, responsibility/ accountability, and generosity. I want our child to know the importance of education whether it's gained in a classroom, through travels, in social interactions, but to know the opportunities in knowledge so they don't miss out. I hope to pass along my love of reading, creative writing, drawing, and simply embracing your creative outlet. Kindness, compassion, empathy, and a healthy self-image are important to all people and will affects how they impact the environment around them. I want them to respect people, money, the environment, and themselves and to always be humble in your rewards and grateful for the Lord's blessings. I want to teach them to stand up for what's right and make a difference for the next generation. There are things about our amazing world that I look forward to sharing with them by taking them to museums of all kinds all over the world and discovering the wonders that can be found in books . I want to teach them to appreciate the small things so they never take them for granted.
Describe your neighborhood?
Our neighborhood is district schools are all top performers in the county, scoring 9 out of 10. Our neighborhood backs into a private nature preserve so we can see wildlife at the end of our street often. This allows us the conveniences of the city and the peaceful blessings of the county. The homes in our area are all well-kept and often have people working in the front yard or walking or jogging in the bike path. It's peaceful and offers us a small amount of tranquility. Every house has a large yard but none are so secluded that you are alone. There are various ages of kids and our nieces, nephews, church kids, and friends with kids are often over. Its got wide streets with trees planted in the median. I look forward to teaching our child to ride their first bike there.
What will you tell your child about his/her birthmother?
Our child will be told from the beginning they are adopted. I will have our journey book for them to see as they grow up. As they get older and the questions get harder, our answers will remain the same but the details will become more detailed. If they want to contact their birth parents, we will do so as a family. It will be based on many factors such as where the child and birth mother are emotionally, mentally and if the situation is in the best interest of our child. We are planning to have an open adoption with photos and updates yearly so it leaves the options open down the road.
It's Daddy's day - what activity do you want to share with your child?
Whatever it is, Mom is going make sure it's AWESOME! Mom is a planner and loves making memories. But the important thing is the two of them are together! With age comes options and personality will dictate what will be best but I can see camping trips, fishing, trips to cool locations, sporting events, and always making memories whatever the adventure.
What kind of education are you hoping to provide for your child - Private or Public?
We live in an area that has two high performing public schools nearby and two large private schools nearby with several areas of excellence. At this time we would go with a public school education but the main focus is giving our child the best education possible and that isn't always about the institutional experience but the activities in the community as well.
How did you come to the decision of adoption?
We have been married for 12 years and never became pregnant. We decided instead of using the money on fertility testing and treatment, we would use it to create our family through adoption. We had talked about adoption since our first year or so of marriage as something we wanted to do down the line. We took the time gave to us as a married couple to pursue our education, travel and being in love and building a strong marriage and friendship. Just goes to show God has a plan, I just wasnít the most patient person.
What faith will you raise your child?
Christian
What kind of a relationship do you hope to build with your birthmom through her pregnancy?
One of openness, respect, and trust. I can never thank her enough for the sacrifice of allowing us to adopt her child. We hope to have an open adoption so we have communication throughout the pregnancy and can let her know how the child is doing over the years. I want her to know how much I respect her for the decision she has made and to trust that she has made the right decision in choosing us to raise her child. I consider her selfless in giving us this gift and for that I will do everything in my control to give the child the best life possible.
How did you meet?
Originally through a mutual friend at a band gig he was playing and then a year later we had an accounting class together. We became class partners and then friends. My (Amanda) car was broken into and my books were stolen which led to more study sessions together so I could use his book. Over the months of studying and getting to know one another, he made the next move and asked me "why nice guys like him never get a chance with girls like meÖ" It worked! We started dating soon after and he asked my mom for my hand in marriage a little over a year later.
What was your relationship with your parents like?
Amanda: Today my mom and I have a closer relationship than ever before. We text, talk, or visit multiple times a week and try to take little day trips to neighboring small towns at least once a month for some "us" time. Like I stated before, my early childhood wasn't typical; however, my mom always made sure we knew she loved us. She made mistakes not seeing the abuse but we moved past that when we came to Tennessee. As a teenager I'm sure I was a handful with my independent and vibrant personality, but we had a lot of great memories. She was always there for my rehearsals and programs in high school and she encouraged me to be the best person possible. She is the strongest person I know and has overcame tremendous obsticles and became a wonderful inspiration and example of a loving mother. I can't wait for our child to meet this amazing woman.

Bryan: Growing up, my mother mostly stayed home (occasionally taking jobs when money was scarce) and raised my sister and me while she made our home a home. My father worked as a lineman, keeping the lights on for our hometown. This meant that he had to take call duties, and go out when the weather was bad to restore power to homes that had gone dark. When they weren't working, they spent their spare time working outside in vegetable gardens and flower beds, keeping our home beautiful and our freezer and pantry full. My parents always spent any free time with my sister and me, helping with homework and school projects, teaching me how to care for a home, throw a football, and to fish and camp outdoors. They always attended my band concerts growing up, and invited my friends to spend the night for movies, games, and pizza. Even when they struggled with finances and family crisis, we were shielded from the worries, and taught me that even though times may be tough, we were still a family and would survive together.
What attracted you to each other?
Bryan was so shy but so smart. He's grown out of the shyness nowadays but it was endearing back then. He looks at you with his heart and you see his love, trust, faith, commitment, and loyalty. He's also hilarious! He makes me laugh every day! We have similar personalities and comedic timing so we get each other. He's incredibly smart and talented and can accomplish anything when he sets his mind to it. I'm very organized and he's not so we just balance each other out. Plus he was a gentleman from day one and that is something I respected about him more than anything. I've fallen in love with him several times over the years. He's always accepted me for me.
Please describe your personalities:
Amanda: Extroverted, loving, generous, I love NFL football with a passion from draft to Super Bowl!!! Excited about the future in general.

Bryan: Affable, personable, caring. I also love NFL football, camping and hiking, and cooking out for our friends and family.
What are your hobbies?
Amanda: NFL football!!! Swimming, gardening and cooking out in our backyard is a favorite pastime. Hosting parties (luau, Halloween fund raiser for our charity), baby showers, birthday parties for the nieces and nephews, holidays) I love the themes, decorations, props, planning, everything!!! I began wedding/ event planning to help make ends meet while Bryan was in school. The organizing and brainstorming for creative ideas is so much fun!!! Painting, building props for parties, and helping out at the church as needed for basketball games, traveling or even short road trips with Bryan in particular, spa days, camping, hiking, playing with our dogs, working on building my charity that provides breakfast for our church based school located in one of our city's most at risk neighborhoods. Bryan and I have become "aunt Manda and Uncle Bryan" to approximately 85 kids at the school. They are amazing kids that are excited about us having a baby too.

Bryan: I spend some of my spare time reading and keeping abreast of emerging medical knowledge. I always make time for NFL football when I can, and we try to arrange camping trips whenever time permits. Our two pups also get much of my time, between belly rubs and tossing the tennis ball across the yard. Cooking out and lounging by the pool are favorites as well.
When you close your eyes and see yourself holding your precious baby in your arms what are your thoughts regarding the birthmother?
I will never understand the heartache and pain she went through when making this decision but I know in my heart it was God's will for us to find one another and to share this child's birth. She has given me the chance to be a mother and to love and care for this little one until my last breath. That would be my promise from one mother to another. I see this angel melting into my heart and knowing that it was only possible through her love for this child and selflessness in making this choice. It may be for the best reason in the world but there is still pain and heartache today and down the road but my love for this child and my gratitude for her gift will never falter. And lastly I would pray for her life to be filled with many more children if she wants and that she feels peace in her decision each day from here on out.
How will a child enrich your life?
It will open a whole new world. I have experienced life in many stages pretty fully and nothing will compare to being a parent. I can only imagine the things I will learn and that being a parent will push me to do. Since deciding to adopt a child, my husband and I achieved some major goals we set like reducing frivolous spending, purchasing a new home, and getting in shape. We have begun a more active lifestyle by joining a gym, healthier eating options, and together we have lost 170 pounds in over a year. I look forward to learning a new language with my child to use when exploring a new city, trying out new recipes or gardening new plants to cook with, or simply sitting back and watching them sleep for hours and recording the smallest twitches and coos. All of this will change me at my core. I will feel a love unlike anything I have ever come close to knowing.
Why did you each choose the career path you decided on?
Amanda: I left college for a few years and returned after Bryan and I was married. I chose accounting since I was good with taxes, it had strong earning potential, and was in demand. Bryan had decided to go to medical school and was accepted quickly so my ability to financially sustain our family over the life of his education was the most important factor in continuing this profession. I pursued my MBA in accounting before we relocated for residency.

Bryan: I actually left high school thinking that I was destined to become a high school band director and music teacher. Mid college, I decided that I wanted a more technical career, so I left college and became a network engineer, keeping the computer servers and networks running for our local government. It was when I went back to school to finish a bachelor's degree in information systems that I found that my yearning to be helpful to people in need, and my desire for a scientific career, could be married together by becoming a physician. I changed majors, left my job as an engineer in order to become a full-time student (delivering pizzas to make ends meet), and was accepted to medical school. After school was over, I completed a residency in Emergency Medicine, so that I could always be there for people when they were vulnerable and needed help recovering from a crisis.

We have an extensive database of families that are currently waiting for the opportunity to adopt your precious baby.

CONTACT US TODAY
FOR YOUR FREE
NO OBLIGATION CONSULTATION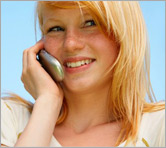 For Your FREE No-Obligation
Consultation1-877-550-3770

REQUEST A FREE ADOPTION INFORMATION KIT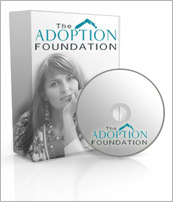 Your information is confidential.
Information will be mailed in an unmarked envelope.
Financial Assistance (as allowed by state law)
Information about our Free Housing for Birthmothers