Christopher and Amy
Wow. What do we say to someone who could become one of the most significant people in our lives? First of all, thank you. The simple fact that you are reading our letter demonstrates just how special you are to have made the most heroic decision for you and your baby – the gift of adoption. We can only imagine just how difficult it must have been for you, from learning you were pregnant to thinking and worrying about what you were going to do and finally, arriving at your decision. We hold you in high regard for all that you have gone through.
Describe your childhood:
Amy: I grew us as on only child in a happy, healthy, loving family environment. We moved around a lot when I was a kid due to my dad's job as a business executive, but my parents always helped me feel like I was involved in the moving process and that an adventure awaited us with each move. My parents took me wherever they went, so I had the opportunity to travel beginning at a young age. And we always returned "home" to the state of Michigan where we are originally from to visit our family. We spent every Christmas there and most summers at our cottage on a large recreational lake.

Chris: I grew up with an identical twin brother in a beautiful suburb in Minnesota. Both my brother and I loved to plays sports (hockey, soccer, skiing, fishing and just about anything else that was competitive). I played outside every chance I had. We had many kids in the neighborhood and there was never a shortage of outside activities to do. We had a family cabin in northern Minnesota, where I really developed my love of the outdoors. Fishing, campfires and playing cards with my relatives are some of my fondest memories to this day.
Tell us about your home?
We have made a wonderful life for our family in a young, vibrant neighborhood in the suburbs. Our beautiful home is in a lake community, with the best schools, and a local playground that serves as bus stop to about 25 young kids. In the summer our backyard makes a perfect soccer and baseball field and in the winter months, it is transformed into an ice skating rink, open to friends and neighbors complete with all-you-can-drink hot cocoa.
When you have a 3-day weekend, what do you like to do?
Long weekends are precious and Chris loves the extra time off work to spend with the kids. We might plan a little getaway or plan a "stay-cation." Regardless, we spend the extra time together like it is a special treat. Whatever we do, it likely happens outside, whether boating, playing outside, gardening or barbecuing with neighbors.
Do you have pets? If so tell us about them?
Savannah is our precious dog who is a big baby and loves attention! She is a big part of our family and brings us lots of happiness and laughs. She is great with the kids because they supply her with even more of the love and attention that she just can never seem to get enough of! She likes to be in the backyard with us when we play and would never forgive us if we went on a walk without her.
What do you hope to teach your children?
We hope to provide our children with the foundation they need so they can be happy, healthy children and grow into happy, healthy, successful adults. We strive to teach our kids important values and believe that with lots of love, nurturing and modeling those same behaviors, we will succeed in helping our kids become the best they can be! It is also important that we raise our children with faith in God and His love for us.
Describe your neighborhood?
We live in a young neighborhood in a thriving lake community that is bustling with lots of activity. There are lots of kids in the neighborhood and a little park just down the road. Some of our closest friends are our neighbors and we enjoy spending time together around the fire pit, grill or kitchen island! All of our kids play together despite age and gender. We often have outdoor movie nights in the summer where we project a movie up on the side of the house and snuggle in with popcorn and glow sticks.
What will you tell your child about his/her birthmother?
We feel it is necessary to convey how special our birth mother is to have chosen adoption as it demonstrates just how loving a person she is. We want to be honest and transparent with our child about his or her birth story so that we all grow together in a happy, healthy family environment with no secrets. Our children will understand that families are made in all sorts of ways and each way deserves to be celebrated. There is still not a day that goes by where we do not think about our daughter's birth mother and feel absolutely blessed that she entered our lives.
It's Daddy's day - what activity do you want to share with your child?
Well this is an easy one as I just had a Daddy/daughter day a couple weeks ago! My 2-year-old daughter and I went to the zoo. Our favorite exhibits were a toss up between the huge aquarium and the snow monkeys. Somehow we ended up with a huge stuffed pink penguin and split a small ice cream treat.
What kind of education are you hoping to provide for your child - Private or Public?
We are so lucky to live in an area where we are surrounded by wonderful schools, so we will undoubtedly take advantage of what our local school district has to offer. Mason, who is 10 and in 4th grade has had a fantastic education so far, so we will continue down the same path with our next children.
How did you come to the decision of adoption?
We have always seen ourselves as a family with three children. While it has been a long and difficult journey to realize this dream, we learned with the blessing of our daughter Sophia, that adoption is an amazing way to add to our family. We had an incredible, loving, and exciting adoption experience with Sophia and the process was so rewarding that we wish to embrace it once again! The love that has filled our hearts for Sophia and her birth mother has taught us that adoption is the only way we wish to complete our family.
What faith will you raise your child?
Christian.
What kind of a relationship do you hope to build with your birthmom through her pregnancy?
I will respect whatever wishes our birth mother would have, but I would love to be as involved and open as she would be comfortable with. We would already have something pretty significant in common since I have not only been pregnant and given birth (with Mason), but also got to experience the adoption process with Sophia. We feel doubly blessed that we got to experience both ways of having our kids!
How did you meet?
Chris and I were college sweethearts. We met through close friends. Both like to take credit for introducing us and subsequently marrying one another!
What was your relationship with your parents like?
Amy: I was always exceptionally close to my parents, in part I think because I was an only child. We had a great, fun-loving relationship that remains close today! And when I became a parent myself, it was a beautiful experience to watch such precious, new relationships blossom. Unfortunately, my dad passed away rather unexpectedly a few years ago. We have grieved his loss (and continue to do so) together as a family and have grown even stronger and closer than ever.

Chris: My relationship and experiences I shared with my parents were great. Both my mom and dad worked close by and were home every night. They pushed my brother and me to do our best in everything and our school work always came first (even though I preferred sports ;) Many of the parenting traits they used with me and my brother, I now find myself using with my children.
What attracted you to each other?
Chris has a great sense of humor and I was attracted to his confidence in approaching me and asking me out. (He also had a great plaid patch sewn in the knee of his jeans that I thought was really cool. We went to college in the grunge era, so it was all about ripped jeans and flannel.)
Please describe your personalities:
Amy: I am a happy, fun and out-going person. I love taking my kids out and about and enjoy taking them on fun adventures. I am creative, detail-oriented and I wear my heart on my sleeve.

Chris: I have a competitive nature, in part due to having a twin brother and competing in everything we did, from board games to sports. In the office, I am a bit of a neat freak and function at my best when I am organized. At home, anything goes. It's much more fun to be present with my kids and worry about the messes later :)
What are your hobbies?
Amy: I enjoy gardening, cooking, home decorating, yoga, reading, boating and traveling.

Chris: Hockey, coaching, skiing, boating, hunting, exercising, traveling and date nights.
When you close your eyes and see yourself holding your precious baby in your arms what are your thoughts regarding the birthmother?
Despite the changes that will undoubtedly take place throughout the life of our birth mother, we know that she will be an important person in our lives and will hold a special place in our hearts. We speak from experience. We think about Sophia's birth mother every single day. We care about her and we pray for her. I look up to and admire women who choose adoption for themselves and their babies because it is truly an act of love and selflessness. I would say thank you; thank you for blessing us with a gift that no one else could give.
How will a child enrich your life?
Even though we have two kids, our family is not yet complete. As a woman, the maternal parts of my heart, body and mind do not feel "done" with having children. And since my body is not the most cooperative in this area, the rest of me still feels a void for not yet having achieved our dream of having three kids. We know that our next child will fill that gap and provide us with a peace in knowing that our family is complete.
Why did you each choose the career path you decided on?
Amy: The career path I chose in college and the career path I am currently on are two very different things. I always knew that I ultimately wanted to be a stay-at-home-mom so I could greet my kids at home each day after school, just like my mom was able to do for me. That's what my job is today and it couldn't be more rewarding. I began a career in marketing and advertising after college which was fun and challenging, however full-time "mom" is the title I am most proud of.

Chris: Sometimes I am not sure if I chose my career path or did it choose me? After college I worked in a sales and recruiting job, but after a year and a half it did not feel like a long term option. The timing was right to become the third generation in our family work. I love working for a dynamic company that has great products that most people are familiar with. Each day is fast paced, exciting and there is never a dull moment!

We have an extensive database of families that are currently waiting for the opportunity to adopt your precious baby.

CONTACT US TODAY
FOR YOUR FREE
NO OBLIGATION CONSULTATION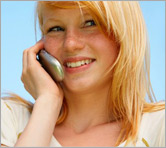 For Your FREE No-Obligation
Consultation1-877-550-3770

REQUEST A FREE ADOPTION INFORMATION KIT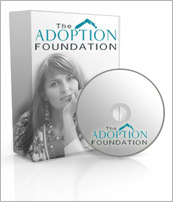 Your information is confidential.
Information will be mailed in an unmarked envelope.
Financial Assistance (as allowed by state law)
Information about our Free Housing for Birthmothers