Eric and Heather
We are having trouble knowing where to begin, but I think the most important thing to be said is "Thank you from the bottom of our hearts!" We can't image all the thoughts and emotions that you must be going through. We have wanted to be parents for a very long time and you are helping to make that wish come true.
Describe your childhood:
Heather: My childhood was a lot like the Mary Tyler Moore or Leave it to Beaver shows. I had two loving parents and an older brother. It wasn't completely perfect, but it was close. My brother was the star student and I was a little more of the misfit. My father was the head of the house and always pushing us to the be the best that we could be. My mother was the nuturer, a nurse by trade, that was always there to comfort and encourage us. My relationship has matured and deepened with both of my parents as I have grown. I am grateful for everything they taught me.

Eric: My childhood was very similar to Heather's. I am the oldest with one sister. My parent's dynamic's were different, but the vaules and sense of responsibility that were taught was the same.
Tell us about your home?
Our home sits atop a hill overlooking a main street, and provides an easy walk to the schools, parks, shopping, and eateries. Two sides of our yard border a pasture with plenty of open views. Built in the 1950s, the single-story ranch-design features a full basement and freestanding carport. Recent upgrades to heat and air-conditioning units provide year round temperature control, but often neither is needed because of the breezes sweeping our hillside.
When you have a 3-day weekend, what do you like to do?
There are many things that we choose from on a three-day weekend. We might go camping, take a two-day trip to DC, or we might visit family. Gratefully, the possibilities are endless.
Do you have pets? If so tell us about them?
We have two cats and a fish tank. The oldest cat is named Charlie and she is 12-years-old and in perfect health. To look at her you would never know that she is that old. She is mostly gray with red highlights. The second cat is named Jaz and he is 8-years-old and also in perfect health. He is all black and a complete mama's boy.
What do you hope to teach your children?
We have so much love in our hearts that we what to share with a child. We want to give a child the same opportunities we had and more. Whether it is dance lessons, music lessons, sports, karate, or more, we want to encourage him or her to follow their dreams.
Describe your neighborhood?
The town takes particular pride in the numerous recreational and "pocket" parks that are sprinkled through the town and along the river that flows through the area. Some of the parks feature a dam, a swinging bridge, nature trails, baseball game facilities, playgrounds, a concert pavilion, bike paths, and room for a variety of family activities. Because of the town's love of baseball, we just concluded hosting the state little league championships. The heart of the town encompasses an area approximately a mile in diameter, with wonderful views of the mountains. Walking from one part of town to another is good exercise, if you do not mind a few hills along the way.
What will you tell your child about his/her birthmother?
We have agreed from day one that we want to be honest with our child about his or her adoption. We have seen it too many times where the parents keep it from the child and the child ends up with identity confusion.
It's Daddy's day - what activity do you want to share with your child?
Not being a father yet I find this question a little hard to answer. I picture my child working with me on one of my many hobbies like building Legos and then maybe going out for some ice cream.
What kind of education are you hoping to provide for your child - Private or Public?
Our town, in which we are bias, is the kind of town that you want to raise a family in. The public elementary and high school are within walking distance and are the schools in which Heather's father, brother, and herself all graduated from. There is also a private college that Heather's grandfathers, father, brother, and she all attended.
How did you come to the decision of adoption?
The idea of adopting has been something we have been thinking about since we were first married. There are several families within our church that had adopted, as well as, had children of their own. In the beginning we saw it as something very noble to try and help an over populated world. As time has passed our desire is still there, but the motivation has changed. It's not about us helping the world; it is about the world helping us fulfill our dream of being parents. Someone in the world will be entrusting us with a very special gift.
What faith will you raise your child?
We were both raised Church of the Brethren and we would raise our child the same way.
What kind of a relationship do you hope to build with your birthmom through her pregnancy?
We would love to get to know her a little so that she is comfortable with the choice of parents that she has made. We would also love to get to know more about her history, so that when the time comes we can share that with the child. However, we also understand that some birthmothers would not want a relationship and we respect that too.
How did you meet?
We meet at a young adult conference, which is sponsored by our denominational church, in November of 1997. After a couple of dates in '98, Heather moved back home and we lost touch for a couple of years. Eric then emailed out of the blue in November of 2000 and we started dating again in 2001. It didn't take long for us to realize that we were meant to be and we got engaged in August of 2001 and were married in August of 2002 in Heather's hometown.
What was your relationship with your parents like?
Heather: In the beginning the relationship with my father was rough and I believe that is because his mother was tough on him. We all have the same personality type. As I have grown, my dad and I have been able to talk and we have built a really strong friendship. As for my mother; she is my best friend and always has been.

Eric: Being the first child in my family, my parents were a little over protective and stifiling. They limited me on the activities that I could get involved in for fear of me getting hurt or being exposed to something inappropriate. It wasn't until I became an adult that things began to change, both with my experiences and with the relationship. Now I have a really good relationship and we talk a couple times a week.
What attracted you to each other?
Heather: What attracted me to Eric was his sensitivity, loyalty, and willing to pitch in with whatever the project may be.

Eric: What attracted me to Heather was her spirit. She is adventurous and likes to try new things, but at the same time she is laid back and likes to smell the roses.

Please describe your personalities:
Heather: I will the first one to admit that I like control. Having said that I also realize that there is very little in life that you can control and a child least of all. This is where patience comes in. I also like to organize, though I am a lot better at it with other people then with myself. In addition I like to be playfully sarcastic, I like to enjoy the moment and not rush through it, and I like to be creative.

Eric: I'm a thinker; I like to be analytical. I like to lead in projects, but I can also follow. I love to get out and try new things, and I am a fixer. When I see a problem, whether for me or for someone else, I like to put my fix it cap on and see what I can come up with.
What are your hobbies?
Heather: I have a lot of different hobbies, but some of my personal ones are painting, cross stiching, reading, baking, and gardening. Ones that I share with Eric are camping, walking, grilling, playing games, and enjoying a good fire.

Eric: My hobbies include wood working, bonsai gardening, grilling, and playing with my Lego collection.
When you close your eyes and see yourself holding your precious baby in your arms what are your thoughts regarding the birthmother?
First and foremost I am grateful. I am sorry that she had to make this decision, but I am so grateful that she is willing to help me fulfill my dream of being a parent. Even if she doesn't realize it, she is very courageous in the choice that she has made.
How will a child enrich your life?
Where to begin - a child can teach you patience, can help you remember to not take yourself so seriously and indulge your own inner child. For Eric, it is the simplicity of doing errands with our child, like he did with his dad. For Heather, it is the joy of watching a child learn something new and seeing the wonderment that goes across his or her face.
Why did you each choose the career path you decided on?
Heather: I have had many different "careers," and most due to opportunity. I first started out as a secetary, which uses my skill of organization. I did that for many years. I then switched to working with a financial investment firm because I love numbers and had orginally thought about being an accountant. After a few years, I was presented with the opportunity of buying a florist shop in my hometown, which appeals to the creative side of myself. Because of some medical issues I had to give that up. A family friend gave me a chance at my current endeavor of driving retirees around to appointments, grocery shopping, family gatherings, etc. I love it! I get to meet a lot of people and it helps me use the customer service part of my personality that I learned in my previous jobs.

Eric: As a young man I craved adventure and getting a job as a truck driver gave me the opportunity to travel all over the country and see new things. It didn't hurt that the pay was really good either. After getting married, I wanted a career that would get me off the road and allow more time with my family. I got a degree in business finance and started my own investment advisor company. I have been running that for several years. Also I recently got licensed as a benefits coordinator. This has helped me to get out and meet new people, as well as, playing to my fondness for numbers.

We have an extensive database of families that are currently waiting for the opportunity to adopt your precious baby.

CONTACT US TODAY
FOR YOUR FREE
NO OBLIGATION CONSULTATION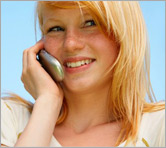 For Your FREE No-Obligation
Consultation1-877-550-3770

REQUEST A FREE ADOPTION INFORMATION KIT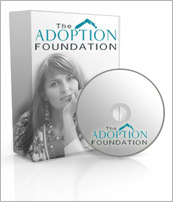 Your information is confidential.
Information will be mailed in an unmarked envelope.
Financial Assistance (as allowed by state law)
Information about our Free Housing for Birthmothers