Ray and Lulu
Certain choices one makes in their lifetime affect others and should you choose our family to raise your child, your choice will have a dramatic effect on our lives as well as this beautiful child you are bringing into this world. Words cannot express our admiration for your courage in making what must certainly be a very difficult decision. We know and totally understand that it is not easy!
Describe your childhood:
Lulu: I was raised in a loving, supportive environment as a single child in China. My parents, while strict, always attempted to see that my wishes came true. They were very focused on education and went to extreme measures to provide me with an education in schools abroad. I would love to provide a similar childhood for our own child.

Ray: I was raised in a small town in Montana by a single mother. I started working at a very young age as a paperboy and later in maintenance services while maintaining above average grades in school. I was active in football and basketball, and was named All State in football my senior year. I entered the USAF at the age of 17 and completed college after discharge.
Tell us about your home?
We live in a 4000+ square foot home located on a public golf course. Our home is a story and a half with a completed basement and large recreation area including a cinema.
When you have a 3-day weekend, what do you like to do?
We usually work around the house gardening, re-decorating and relaxing. We watch a lot of movies and other events in our in-home cinema.
Do you have pets? If so tell us about them?
Yes. We have a six year old Bichon Friese that is great with kids and grown-ups alike. His name is Oscar.
What do you hope to teach your children?
To treat others with respect, be honest while being humble, show generosity, be persistent and patient in chasing dreams, be kind to others and display humility.
Describe your neighborhood?
We live in the suburbs in a golf course community with lots of children ranging from babies to high school students. Great public schools are located within 10 minutes of our home.
What will you tell your child about his/her birthmother?
We will respect our birth mother's wishes on this. We will be open and honest with both the child and the birth mother.
It's Daddy's day - what activity do you want to share with your child?
My wish would be to spend the day as a family and leave the barbecuing to me.
What kind of education are you hoping to provide for your child - Private or Public?
Based on where we live and the fact that the public school system is excellent, we would opt for public education. Should we relocate to another area we would consider a private schooling based upon the ranking of the available public schools. College will be at either a public or private institution.
How did you come to the decision of adoption?
We have been unsuccessful in 7 IVF attempts over the last 6 years and we really want to share our lives with a child. We have a lot to offer as parents and truly want the chance to care for and love a child.
What faith will you raise your child?
Lutheran.
What kind of a relationship do you hope to build with your birthmom through her pregnancy?
We would like to be involved while being respectful and considerate of her and her family's wishes.
How did you meet?
We met 11 years ago in Scotland. I was there on holiday with some friends playing golf and Lulu was there doing an internship for her college in Switzerland.
What was your relationship with your parents like?
Lulu: I was very close with my mother throughout her life and did virtually everything with her as a child and later as an adult when we were together. We talked three or four times a week minimum regardless of where I was in the world. My father and I are also close and even closer now since my mom's passing five years ago.

Ray: Being the child of a single parent, my mother worked and I spent my very young years at a babysitter's house. I always loved my mother and I know she loved me - we just weren't able to spend a lot of time together. The key virtues I inherited from my mom were honesty and hard work pay off over the long haul.
What attracted you to each other?
We both like to laugh and we share very similar philosophies and sensitivities on many things.
Please describe your personalities:
Lulu: I am very outgoing and love to laugh even at myself at times! I am also very sensitive at times and will even cry over a team losing a soccer game.

Ray: I am very quick witted and love to talk and laugh. I am sensitive like my wife and there are many times we find ourselves crying together over sad movies.
What are your hobbies?
Lulu: I love decorating and shopping. Together with my husband we enjoy cooking, movies and travel.

Ray: I do love golf and wish I could find more time to play. It might be hard to believe but I actually enjoy going shopping with my wife. I probably most enjoy traveling with my wife though.
When you close your eyes and see yourself holding your precious baby in your arms what are your thoughts regarding the birthmother?
She is the angel sent to us by God to provide our lovely child. Every time I look at our child, I will think of the birth mother and how gracious she was for bringing us our child!
How will a child enrich your life?
Our child will fulfill our dreams of being parents together and allow us to share our knowledge and experiences in the child's development as an outstanding, honest person.
Why did you each choose the career path you decided on?
Lulu: I've always had an interest in the financial field and when given the opportunity to work in that industry I jumped at the opportunity.

Ray: My first job after the Air Force came in an upstart company in the cinema equipment business that presented lots of potential growth opportunities for me. I have been in that industry ever since and love what I do.

We have an extensive database of families that are currently waiting for the opportunity to adopt your precious baby.

CONTACT US TODAY
FOR YOUR FREE
NO OBLIGATION CONSULTATION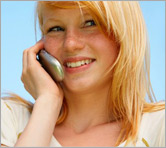 For Your FREE No-Obligation
Consultation1-877-550-3770

REQUEST A FREE ADOPTION INFORMATION KIT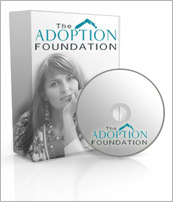 Your information is confidential.
Information will be mailed in an unmarked envelope.
Financial Assistance (as allowed by state law)
Information about our Free Housing for Birthmothers