Ryan and Diana
From the depths of our hearts, we thank you for the precious gift of life you have chosen for your child. Your courageous and selfless decision is one we will fulfill with unconditional love, compassion and support. We have always imagined our home filled with laughter and the joys of a family, and now we are filled with hope and excitement to make what we've imagined a reality.
Describe your childhood:
Adoptive Mom? I was raised in a loving Christian home by my parents. I have a younger brother and we were very close growing up. We lived in the country with family nearby. My dad and grandpa ran the family farm, where we learned the lesson of hard work, but also how to have fun. Family get-togethers, birthdays and holidays are really great and I have fond memories of those gatherings. I loved to participate in activities and played basketball, volleyball, softball, piano, hand bells and was also in the choir. I enjoyed exhibiting our dairy cows and other projects at the county and state fair as a 4-H member. I made a ton of friends through these activities, many of whom are friends today.

Adoptive Dad? I grew up in a caring, loving and supportive home with my parents who are still married after 40 years. My childhood memories include playing with my neighborhood friends, trips to the zoo and museum, watching Milwaukee Brewers games, and going to the theater and other cultural events and festivals in and around the city. Some of my fondest memories from my childhood were of my father making homemade pasta, and our family enjoying dinner together. My childhood was pretty idyllic growing up in the Midwest.
Tell us about your home?
Our home is our sanctuary. We love our kitchen, which is spacious and perfect for cooking and entertaining. We enjoy conversation with family and friends in our family room and relaxing by the fire in the den when we watch movies or read. We have 4 spacious bedrooms, ready for our child to rest and play in. In summer, we relax and cook out on our patio and spend time in our backyard landscaping and gardening. We have a basketball hoop in our driveway and often like to play a game of horse or around-the-world.
When you have a 3-day weekend, what do you like to do?
If it's early summer, we'd work in the yard, getting our garden prepared and working on our landscaping. We'd relax for a day enjoying our patio and having some friends or family for a cookout. We also like to travel to explore museums, see a show or visit family or friends. Chicago is a quick train ride away and we enjoy going to shop and enjoy some of the great restaurants there.
Do you have pets? If so tell us about them?
We do not currently have any pets.
What do you hope to teach your children?
We hope to teach our child to love his or her family and friends, honor this great country we live in, and have faith in God. We also expect to teach by example and demonstrate respect, responsibility, open mindedness, compassion and good manners. Then there are just some fun things, like how to drive a stick shift car, how to shoot a layup, and how to make homemade brownies.
Describe your neighborhood?
Our neighborhood is a beautiful, family oriented community. The mid-century homes in our neighborhood have bigger lots, which give us plenty of space and privacy. We are close to nice parks, good schools, and a large variety of restaurants and shops. Our home is also close to the fire and police station and good hospitals. Our neighbors are mainly families with school age children.
What will you tell your child about his/her birthmother?
We will tell our child that his or her birthmother is a courageous and loving woman - and that she cares so much for him/her that she wanted us to be his/her mom and dad. We would like to maintain an open relationship with the birth mother and be able to speak very openly about her with our child. We will remember her on her child's birthday and holidays and will pray together for her happiness, comfort and well being.
It's Daddy's day - what activity do you want to share with your child?
We would start out our day with a good breakfast of homemade pancakes with real Wisconsin maple syrup. Perhaps we would go to the zoo to see the animals and afterward we would stop for frozen custard and talk about all the animals we saw. When we get home, we'd tell Mom about our day.
What kind of education are you hoping to provide for your child - Private or Public?
We value the fundamentals that a parochial grade school provides - love, respect, caring for others, excellent programs and smaller class sizes. Our community also has the top ranked public high school in our state. We plan to send our child to Catholic grade school and then public high school to gain the benefit, value and strength of both environments and curriculum. We believe that education is a life-long journey and plan to provide for many options for our child to get the best education possible.
How did you come to the decision of adoption?
We knew since we started dating and fell in love with each other that we wanted to raise a family together. We have much love to give and can offer the stability and support a child needs throughout his or her life. While we are not able to have children of our own, we know that adoption will give us the blessing of a child and opportunity to grow as a family.
What faith will you raise your child?
We plan to raise our child in the Catholic faith, but also want him or her to know he or she has the option to explore other religions, as long as they offer positive influences.
What kind of a relationship do you hope to build with your birthmom through her pregnancy?
We are optimistic that we will build a relationship of trust and support with our birthmom. We understand that the birthmother has a big decision to make and we want to be very supportive and understanding of her and her family's feelings. We will be flexible and respectful of the openness and type of relationship she would like to maintain with us as well.
How did you meet?
We met at work.
What was your relationship with your parents like?
Adoptive Mom? Growing up I had a very strong relationship with my parents, which I continue to enjoy today. They were very supportive of me and my brother and our interest in sports, music and our education. They made many sacrifices for me, which I may not have realized at the time, but value tremendously today. My mother is very smart and strong in spirit. My father is an excellent role model for hard work, integrity and what being a loyal and supportive friend is all about.

Adoptive Dad? As an only child I was naturally very close to both of my parents. My mother was my biggest cheerleader, supporting me in my studies and extracurricular activities. My father is now one of my best friends and I have learned many things from him. My parents taught me how to trust by trusting me to make the right decisions in life. They encouraged me to think independently while trying to expose me to positive influences. It is the trust and autonomy they gave me that has lead me to be a successful and independent member of our community.
What attracted you to each other?
Diana: I was attracted to Ryan when we first met at work. We would also see each other around town and I grew more and more interested in him. Little did I know he felt the same way about me!

Ryan: I think Diana is a very attractive woman - her smile and attitude are amazing. After I asked her out and as we got to know each other, we learned what we had so much in common; including our faith in God, love and respect for our families, and our goals for being part of a strong and committed relationship.
Please describe your personalities:
Adoptive Mom? I am loyal, compassionate, hard working, and confident. I enjoy life and would rather 'play' than 'watch.'

Adoptive Dad? I consider myself intellectually curious with a dry sense of humor. I am committed to my family, hard working, goal oriented, and full of energy.
What are your hobbies?
Adoptive Mom? Volleyball, golf, bowling, volunteering, baking, running.

Together? Cooking, gardening, travel, boxing, hiking, entertaining with family and friends.

Adoptive Dad? Cooking, home improvement projects, running, reading.
When you close your eyes and see yourself holding your precious baby in your arms what are your thoughts regarding the birthmother?
How lucky I am that we were brought together by our common love for this child. I am amazed by her love and courage to choose adoption and select me as her child's mother and Ryan as her child's father. I feel such love and respect for her for making this amazingly selfless decision. I hope that she finds peace and comfort each day with her choice.
How will a child enrich your life?
We will fall in love all over again, this time with this wonderful child. We imagine moments of joy and learning from our child, just like he or she will learn from us. We know we will practice patience and compassion when we face challenges - which we know will come. We can't wait for the really cute and funny things kids say and the wit and charm that comes with young adulthood.
Why did you each choose the career path you decided on?
Adoptive Mom? I planned to study business in college and was awarded a banking internship and scholarship during my senior year of high school. That bank also had a mortgage company, trust company and did data processing for other banks. Little did I know that 22 years later I would be working for the same company. I have learned much from many excellent leaders who gave me opportunities to grow and succeed as an employee, manager and mentor.

Adoptive Dad? As a liberal arts major in college I always enjoyed the arts, philosophy and the sciences. Upon graduation I decided to pursue a career in sales and marketing, which would combine my liberal arts background with my passion for creativity and research. Over the years my career has progressed from sales, to marketing research and marketing management.

We have an extensive database of families that are currently waiting for the opportunity to adopt your precious baby.

CONTACT US TODAY
FOR YOUR FREE
NO OBLIGATION CONSULTATION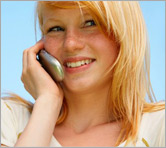 For Your FREE No-Obligation
Consultation1-877-550-3770

REQUEST A FREE ADOPTION INFORMATION KIT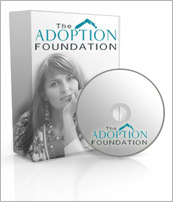 Your information is confidential.
Information will be mailed in an unmarked envelope.
Financial Assistance (as allowed by state law)
Information about our Free Housing for Birthmothers