Sean and Sarah
Words cannot express how grateful we are that you have chosen to give your baby the gift of a wonderful life and that you are considering us to share that life with him or her. We are eager to share our story so that we can help you fulfill your hope of finding the best home for your precious baby, and so that you may help us complete our family.
Describe your childhood:
Sarah: As the oldest of three children, I grew up taking care of my younger brothers. I was a bit of a weird kid, and I didn't really fit in with my classmates. I was not popular at all, but I always had a couple of very close friends. At times I enjoyed the company of books more than the company of people. I was very involved in the arts. I took ballet, played the violin, sang in a choir, enjoyed creative writing, made movies with my friends, and acted in plays at school and in my community theater. My passion was dance, and as a teenager I performed with professional ballet companies.

Sean: As the youngest of three children, I was constantly fighting with my older brother and sister, a poor student, and in possession of very poor communication skills. I was a difficult child. Despite all these shortcomings, I was pretty darn lucky to have supportive parents who were patient and understanding. As I grew older, I developed strong friendships, matured, and discovered a passion for reading.
Tell us about your home?
We live in a cozy, one-story house with 3 bedrooms and 3 bathrooms in a tropical area. The house was built in 1990 and was recently renovated with a new kitchen and new appliances. It's a bright house decorated with rustic wood furniture and has high ceilings and large windows. The master bedroom and dining room look out onto our backyard swimming pool with lush tropical foliage. Our gated front yard, which includes a play house, a basketball hoop, and a slide, is a fun and safe place for our daughter to play.
When you have a 3-day weekend, what do you like to do?
We take our daughter on kid-friendly day trips to places like the zoo, the aquarium, the beach, and the park. We love spending long weekends at Disney World, which is just a few hours away by car. Sometimes we travel to visit family members in other parts of the country so that our daughter can play with her cousins.
Do you have pets? If so tell us about them?
We have a wonderful cat named Lola. She was born in an animal shelter, and we adopted her through PetSmart Charities when she was a year old. She's a very talkative cat, loves to meow, and is constantly reminding us where her food is kept. Lola enjoys sleeping all day on her kitty condo, begging for food, and hunting for lizards in our gated backyard.
What do you hope to teach your children?
There are many things that we hope to teach our children. Among these are love, acceptance, respect, tolerance, and patience. We believe deeply in the value of education and the importance of accepting life's challenges. We will teach our children to face difficult situations with courage. Finally, we hope to teach our children to laugh and not take themselves too seriously.
Describe your neighborhood?
We live in a beautiful, family-friendly neighborhood on a low-traffic street. The neighborhood is full of lush greenery, including palm trees, shrubbery, and exotic flowers. People are always biking, walking, or jogging around the neighborhood. Many of our neighbors have babies and small children, so there is always someone around to for our daughter to play with. We live near several parks with great playgrounds. Our neighborhood has more cats – both domestic and feral - than anyplace we've ever been.
What will you tell your child about his/her birthmother?
From the beginning, we will be open and honest with our child about his or her birthmother. We will tell the story of the adoption and all of the love surrounding it. We will explain to our child that the birth mother loves them so much that she made a plan for them to have a wonderful life before they were even born, and that she chose us to be their parents. We will tell our child that we are eternally grateful to their birthmother for bringing them into this world and blessing us with the greatest gift we have ever received.
It's Daddy's day - what activity do you want to share with your child?
Daddy's day starts off with pancakes smothered with butter and syrup. After breakfast, we'll pack the sunscreen and some food and drinks and head out for a day on the beach. When we get there, we'll build a sand castle, run in the water, jump over waves, and eat our peanut butter and jelly sandwiches under an umbrella.
What kind of education are you hoping to provide for your child - Private or Public?
Our child's education is extremely important to us. We will provide our child with a high-quality education based on their unique needs. Our daughter, Natalie, is currently attending a wonderful small private preschool, and we would love to send our next child there as well. We will most likely send our children to one of the many excellent private schools in our area for grade school as well as high school.
How did you come to the decision of adoption?
We have each accomplished a lot in our respective careers, and now we are both at a place where we have the time and the resources – both financial and emotional – to devote ourselves fully to parenthood. We adore children, and we realize that there are many children in need of loving, stable, two-parent homes. For these reasons, we have chosen to build our family through adoption. Adopting our daughter, Natalie, was an amazing experience, and we look forward to welcoming another child into our family through adoption.
What faith will you raise your child?
While we do not practice a particular religion, we will raise our child with core values of love, respect, tolerance, and charity. We come from different religious backgrounds, and we love holidays and their respective traditions. Easter egg hunts, trick-or-treating, Thanksgiving feasts with family, and decorating Christmas trees are treasured parts of our family life. We believe that faith is a personal journey, not something that is inherited from one's parents. Therefore, we will support our children in developing their own faith in whatever they choose.
What kind of a relationship do you hope to build with your birthmom through her pregnancy?
We hope to build a relationship of shared commitment through our birthmother's pregnancy, and we welcome the opportunity to learn more about each other. We want our birthmother to be assured that we are committed to raising our children in a loving household that will allow them to grow and seek out their own path in life.
How did you meet?
Sean: I was living and working in Washington DC. More working and less living. One day as I was returning to my apartment, Sarah was walking out the door with a neighbor. She was very pretty and we said hello to each other. Later that night, I asked my neighbor if Sarah was dating anyone. The next day, I got Sarah's phone number and asked her out to dinner. To my surprise, she agreed to go out with me, and the rest is history.
What was your relationship with your parents like?
Sarah: When I was growing up, I was not close with my mother. I felt that she was critical and controlling. Fortunately, our relationship has improved since I've been an adult. I have always had a close, warm relationship with my father. He's kind and loving and affectionate, and I always looked to him for comfort and security. Unfortunately, I didn't get to spend a lot of time with my dad due to his demanding job as a physician, which required him to work very long hours. The time I did get to spend with him, however, was very special. I have learned a lot from my parents' strengths and shortcomings. I hope to provide my children with the warmth and affection of my father, refraining from judgment and criticism while allowing them to choose their own path in life.

Sean: I have a fun, easy-going relationship with my parents, but it wasn't always that way. My dad has always been a bit difficult, and my mom has always been filled with love, understanding, humor, and patience. When I was a child, my dad was always working, and he rarely spent time with us during the week. Despite his shortcomings, I recognize that he worked long hours in order to put food on the table, a roof over our heads, and clothes on our backs. I always vowed that I would try my very best to give my children more attention than my father gave to me when I was growing up.
What attracted you to each other?
We just clicked. From the first date, we had many lively conversations and genuinely enjoyed each other's company. Sean is incredibly intelligent, articulate, generous, and courteous. He's loving and affectionate and I knew from the beginning that he genuinely cared about me. We have a similar sense of humor and we both love to laugh. We share the same values and goals in life, and we have many common hobbies such as reading, traveling, hiking, biking, and water sports.
Please describe your personalities:
Sarah: I am nurturing, affectionate, emotional, driven, open-minded, energetic, passionate, creative, conscientious, optimistic, and loving.

Sean: I can be a goof ball and can never take anything seriously except work. I like to pretend that I'm a slacker, and I work hard to cultivate that appearance.
What are your hobbies?
Sarah: Yoga, exercising, theater, reading.

Sean: Biking, reading, hiking.

Shared activities: biking, traveling, playing with our daughter, going to the movies.

When you close your eyes and see yourself holding your precious baby in your arms what are your thoughts regarding the birthmother?
When I first held my daughter in my arms, tears of joy filled my eyes. I am so excited to have that exquisite experience again with my next child! I have tremendous respect and admiration for the amazing woman who brought my adorable child into this world and blessed her with a wonderful life. The birthmother has given me the most precious gift I have ever received, and I am eternally grateful to her.
How will a child enrich your life?
Parenthood has been the most rewarding and challenging experience of our lives. We are both natural caretakers and we are eager to welcome another child into our fun-filled home. Playful and energetic, we are both kids at heart, and we enjoy Disney World, the zoo, and the park almost as much as our daughter does!
Why did you each choose the career path you decided on?
Sarah: I discovered my passion for psychology in college when I took an introductory psychology class to fulfill a science requirement. Instantly, I was hooked. As an undergraduate, I worked in a psychology research lab and volunteered at a psychiatric hospital. I loved this work, so I decided to pursue a Ph.D. in clinical psychology. For the past five years, I've been working in private practice, specializing in the treatment of adolescents. Working with teenagers is challenging but very rewarding. I feel very blessed to have a fulfilling, meaningful career that allows me to use my skills and knowledge to help others. Being self-employed provides me with the flexibility to arrange my work schedule around my children's needs. Since becoming a mother, I've been working part-time, so I have a good balance between work and family.

Sean: Initially, I thought that it would be pretty cool to be a marine biologist. I grew up in California, and while I always loved the ocean, I pretty much suck at science. I should have figured that out in high school, but it took a semester in college to confirm that I wasn't a genius in chemistry and biology. In short, I stumbled into law school. The practice of law has been deeply rewarding because I represent the disabled in claims for disability benefits.

We have an extensive database of families that are currently waiting for the opportunity to adopt your precious baby.

CONTACT US TODAY
FOR YOUR FREE
NO OBLIGATION CONSULTATION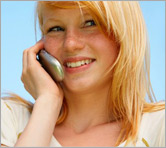 For Your FREE No-Obligation
Consultation1-877-550-3770

REQUEST A FREE ADOPTION INFORMATION KIT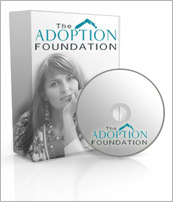 Your information is confidential.
Information will be mailed in an unmarked envelope.
Financial Assistance (as allowed by state law)
Information about our Free Housing for Birthmothers