Ronald and Simonetta
You are the answer to our prayers. Four years ago, we adopted our beautiful son, Nathan, at birth. We always knew we wanted another baby to complete our family. Your baby will be loved and cherished in our family. We know this time may be hard for you. Even though we've never met, we pray for you and your baby every day.
Describe your childhood:
Adoptive Mom? Happy, carefree. Three younger sisters meant always having someone to play with. Mamma and Daddy were always there, kind, generous, loving. I always felt loved and knew they were proud of me. I loved school, had piano lessons on Saturday mornings, loved to read and had plenty of time to do it. My parents were both members of the Horticulture Club and I really liked helping them in the garden.
Adoptive Dad? I grew up outside of town on a 100 acre farm with 5 brothers and sisters. We each had chores to do. Mine was getting the cows into the barn each day. I had a dog (Dusty) who would help me find the cows and drive them to the barn. We had a lake on our land which allowed us to swim each day during May to September and ice skate on the lake from December to February. A steep long hill was perfect for sledding in winter and wagon racing in summer. My brother and I climbed trees, camped, hiked, road our bikes and had the happiest of times. Both my parents loved each one of us as special.
Tell us about your home?
This 11 acre paradise is near town but feels like countryside with woods, fields and a pond. We use the pond for ice skating and sledding through the woods. On the lawn we play ball, badminton, croquet and tag as well as play on the swings and swim in our pool. The historic Victorian house was built in the late 1700s and is perfect for hide and seek, arts, crafts, games and studies. We both work in the laboratory, the old carriage house on the property, which allows us many breaks to play and relax. There are endless places to explore and hayrides through the woods. The large greenhouse and beautiful plantings make this place serene and a feeling that it is where we belong.
When you have a 3-day weekend, what do you like to do?
Sometimes we stay home and play in the pool. Other times we go to the beach, amusement parks or skiing during the winter. Exploring Virginia has been a favorite past time since so many attractions are within a 2 hour drive. Other times we play in the garden, build projects or go shopping. Family and friends stop by or we go visiting. The days are all too short. We garden, play with our son, Nathan, read, watch movies with popcorn, and build memories.
Do you have pets? If so tell us about them?
There is a cat colony that live in the barn. Most of them are very friendly, the others run if you approach. We captured all of them and had them spayed and neutered and got their rabies shots. They stay outdoors all year long, don't cause any trouble and keep the mouse, mole and vole population down. We really like them and they all have names that they answer to especially Sweetie, Buffy, Whitepaw and Munchkin.
What do you hope to teach your children?
Our goal is to raise them to be independent, self-reliant, thinking adults. We hope to instill in them the values of our Catholic faith so that they become people of love, peace, justice and wisdom. They will be taught English, Italian, Latin, French, German, literature, music, mathematics, algebra, science, microbiology, botany, physics, chemistry, economics, political science, astronomy, dance, sports and anything else in which they have an interest.
Describe your neighborhood?
We live across the street from a subdivision of large lovely houses with safe streets for biking, roller skating and trick or treating.
What will you tell your child about his/her birthmother?
That she made the hardest decision - to give up her baby. That she so loved that baby that she gave him/her to a family that could give him/her a wonderful life. I will quote my aunt at the adoption of our son -"There is a place in heaven for her."
It's Daddy's day - what activity do you want to share with your child?
On Sunday we go to church, shop, and then come home and play. We wash the car and by then we are soaking wet so time for a dip in the pool followed by lunch. After lunch we play baseball or kickball. We ride the Dixie Chopper with Nathan on my lap so he learns to steer as well as cut the grass. A little project with a paint brush or some gardening is always fun. Then we play games, swim some more, eat dinner, watch a movie, read a bedtime story and then go to sleep.
What kind of education are you hoping to provide for your child - Private or Public?
All education will be private, the same gift our parents gave to us. Some will be formal schooling, some will be home schooling. Our 5 year old takes dance and music lessons. He can read through phonetic sounding of words and is learning to write. His vocabulary is excellent. He speaks and understands Italian and is just starting Latin. He counts to 1000 and is learning addition and subtraction. Our children will have the best education that money alone cannot buy because learning is fun.
How did you come to the decision of adoption?
We always planned on having two or more children. When they didn't come naturally we began looking towards adoption. Nathan has been such a joy in our lives that a playmate for him and another child for us to love and nurture seems like the best life anyone could ask for.
What faith will you raise your child?
We are both Catholic and attend church every Sunday. We read one or two chapters from the bible each day and say morning and night prayers. Faith in God who loves each of us will keep our children safe from all fears throughout their lives. This faith will give them joy in living and a strong belief in everlasting life.
What kind of a relationship do you hope to build with your birthmom through her pregnancy?
We hope to get to know her so that she will learn to trust us with the great gift of her baby child. She will want to know that her child will be raised by loving parents with a lifetime of opportunities. We want her to know that she will have no worries or regrets for her child is safe in loving arms.
How did you meet?
We met in Washington, DC at lunchtime, just a block from the White House. Surely it was more than chance that brought us together. We started dating, though we lived on opposite sides of the city in different states. When the summer ended and we both went to different colleges but kept in contact with letters. Vacations and weekend visits were all too short but after dating for 6 years and finishing college and graduate school, we married.
What was your relationship with your parents like?
Adoptive Mom? Our relationship was excellent. Both my parents loved me and were proud of me and let me know it. I loved them very much and now that they're gone, I really miss them.
Adoptive Dad? My father was always the teacher. He taught me woodworking skills, building with blocks, fixing cars and things around the house especially electrical wiring, plumbing and painting. His love of work and accomplishment was transmitted to me and even more so his understanding of science and engineering. My mother taught me cooking and baking and gardening from her farmer's daughter upbringing. She valued learning, books, and saving as much as my father. She stayed at home and took care of us and made sure we had plenty to do. Both my parents loved each one of us children.
What attracted you to each other?
First it was looks, then we realized we shared common interests particularly our love of science and learning about all things. College years were too short to learn everything so we shared books, investment ideas, music (we both play the piano), art appreciation and travel. These things are eternal and still shared.
Please describe your personalities:
Adoptive Mom? Quiet, introspective, happy, stable, funny.
Adoptive Dad? Outgoing, friendly, gregarious, fun-loving, slow to anger, quick to laugh. I treasure all things old and familiar. Love of family and tradition keeps me in the same place where the best part of travel is returning home. I like to collect practical things such as tools and supplies so I can start and complete a project on a whim without going to the store. I tend to be meticulous in my work, wanting all things perfect. My skill with tools reflects my attention to detail.
What are your hobbies?
Adoptive Mom? Individual hobbies - gardening, cooking, stamp collecting, playing the piano, reading. Together - playing the piano, reading (sometimes we read books to each other), building, going to antique car shows, swimming, boating, skiing.
Adoptive Dad? I cut firewood. Simonetta stacks so we enjoy it twice when reading by the fire. To plant a garden we must clear the jungle. I cut, Simonetta loads the trailer. We always work as a team just as when we built greenhouses together and sold them. We collect coins and stamps together, pick fruits and berries together and garden. We travel, play and work together. That is why we quit our jobs and opened a business so that we could be together. We go boating and skiing together. Nathan loves to spend a day at the amusement park and traveling around sites in Virginia. I take care of our classic cars and do repairs.
When you close your eyes and see yourself holding your precious baby in your arms what are your thoughts regarding the birthmother?
Thank you, you will always be in my prayers and I will never forget you.
How will a child enrich your life?
Children have such an innocent perspective - there is much to learn by seeing the world through a child's eyes. The wonder and excitement of a new day, the discovery of something new, the opportunity to just play with abandon again. One gets to enjoy a second childhood. All the things we enjoyed as kids we get to do again.
Why did you each choose the career path you decided on?
Adoptive Mom? Science was always my favorite subject - didn't matter what branch. Eventually, my parents' love of gardening sparked a similar love in me. So in college I majored in Botany with an emphasis in plant genetics and pathology. A large company hired me to have a plant person's perspective on pharmaceuticals. When Ron and I started the water-testing lab, it was a natural fit.
Adoptive Dad? My father was a scientist and engineer. Because of his tutoring, science in high school was so simple for me but harder in college. Still I loved it so I started graduate school in microbiology and everything fell into place. It made so much sense that it was natural to continue to my doctorate. While teaching graduate and undergraduate students microbiology I knew it was time to have my own science laboratory. Couldn't ask for a better career. Our son always wants to participate in the laboratory. What a great opportunity to be exposed to science at such an early age.

We have an extensive database of families that are currently waiting for the opportunity to adopt your precious baby.

CONTACT US TODAY
FOR YOUR FREE
NO OBLIGATION CONSULTATION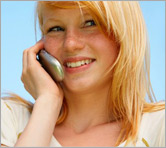 For Your FREE No-Obligation
Consultation1-877-550-3770

REQUEST A FREE ADOPTION INFORMATION KIT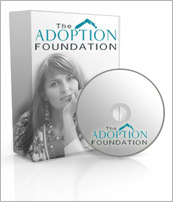 Your information is confidential.
Information will be mailed in an unmarked envelope.
Financial Assistance (as allowed by state law)
Information about our Free Housing for Birthmothers