Tyson and Rebekah
Hello from the sunny hills of Nebraska! We are Tyson and Becky. We are praying for you even now as you take this life-changing step of courage. We admire you for being so unselfish and for choosing life. Our dream has been to have a little someone to teach bedtime prayers, sing lullabies, and read stories to! We thank you from the bottom of our hearts for considering us to be the Mommy and Daddy for your dear little miracle.
Describe your childhood:
Adoptive Mom? Our home when I grew up was a happy place where we worked and played together making memories. I have 3 brothers so most often I was out doing tom-girl things, climbing trees, playing in the sand box, practicing our softball skills, or building forts in the trees. I enjoyed having my little girl friends or cousins over and we would 'play house' and be 'mommies' to our dollies. Dad would often take us along to the cattle sale or out to change irrigation. We had more fun getting each other wet than actually helping. I enjoyed learning to cook, keep house and garden from my mom. We made many good memories and are a close family who love to have a good time!

Adoptive Dad? I grew up on a farm in a loving home. I am the oldest and have 2 brothers and 2 sisters. There was always lots to do and my parents taught us to help out with the work. I have many fond memories of playing ball, swimming, and biking with my brothers and sisters. As a family we sang, played, and worked together, and I wouldn't trade it for anything.
Tell us about your home?
We recently purchased our home, which is on farm acreage and includes a cozy setting with trees for shade and buildings to explore. There is a neat spot for a picnic in the backyard. There are also 2 shallow creeks running through the property. Now let's step inside. We have 2 bathrooms and 3 bedrooms with the potential to make a 4th bedroom. We enjoy sharing meals in our dining room with friends and family. The living room is a cozy spot to spend an evening playing games or reading stories. We look forward to filling our home with the happy sounds of children laughing.
When you have a 3-day weekend, what do you like to do?
We like to spend our time together working in our yard, going to visit family, or taking a picnic to a nearby park or lake. Sometimes we have a softball game with friends and then end the day with supper together. We enjoy going camping and hiking too.
Do you have pets? If so tell us about them?
We have a dog who we call Oreo. She loves to go along with Tyson whenever she can. She is very gentle with children, letting them put their arms around her and love her.
What do you hope to teach your children?
We want to teach our children to love God and serve Him. And along with that we hope they learn to be obedient, respectful, and responsible citizens. We want them to love and enjoy life!
Describe your neighborhood?
Our neighborhood is a quiet place. Our neighbors are friendly and stop in to visit or wave when driving by! It is a farming community so in the spring and fall there may be tractors and combines going in the fields. In the winter you will see cows quietly grazing in the corn fields. The cows get herded down the road with men on horseback or a 4-wheeler, keeping them together as they take them to the next field.
What will you tell your child about his/her birthmother?
We will tell him/her from the beginning how much his/her birthmother loved him/her and wanted to give him/her the best chance in life that she could. We will also tell him/her how we prayed for his/her birthmother and how God led her to us to make our dream of raising a baby come true!
It's Daddy's day - what activity do you want to share with your child?
I would like to take my child to the lake where we would go fishing or swimming. In the winter we would go sledding or ice skating. I would also like to play ball or ride bikes with my child. I also look forward to taking my child to check the cows or ride with me in my truck.
What kind of education are you hoping to provide for your child - Private or Public?
We will send our child to a private Christian school where he/she will receive a good education.
How did you come to the decision of adoption?
We knew that adoption was something we wanted to do even before we knew we wouldn't be having a child of our own. We couldn't imagine going through life childless and knew that was not an option for us! We feel like the Lord has led us to this point and we know he is with us all the way through this journey!
What faith will you raise your child?
Christian (Mennonite)
What kind of a relationship do you hope to build with your birthmom through her pregnancy?
We want to have the kind of relationship that she knows she can contact us through any difficulties she may be having. We want her to be comfortable with us and trust us for who we are. We are praying for her and want her to know we are very grateful to her for her unselfish gift of her precious baby!
How did you meet?
Tyson and I met when I came to Nebraska to teach in our private Christian school. My co-teacher and I became friends with his family and were often with them for supper, an evening, or special occasions. Tyson had special feelings for me for awhile before I thought of him as more than just a friend! Our love for each other grew and we got married 4 years after we first met.
What was your relationship with your parents like?
Adoptive Mom? I have a good relationship with my parents. I always knew they would be there through any difficulties in life. My dad was a very positive person. He always told me to not wait around for my dreams to happen but to make the most of my situation and live life to the fullest!

Adoptive Dad? I have a good relationship with my parents. I never doubted that they loved me and would be there for me.
What attracted you to each other?
I liked how open Tyson was in sharing his day's happenings. I could appreciate the way he stood up for the way he felt when making decisions that could and would affect his Christian life. I liked his good sense of humor and how he could make me laugh. I was attracted to Becky because of her good Christian values. I feel like the Lord led us together and gave us a special love for each other that will last a lifetime.
Please describe your personalities:
Adoptive Mom? Creative, have lots of projects going at once, and when they are finished they are done very neatly. Friendly, easy going, has a sense of humor, loves to get together with friends and have a good time.

Adoptive Dad? Very thorough, making sure things are done right. Has a good sense of humor, sensitive to other's feelings and needs, loves to get together with friends and have a good time.
What are your hobbies?
Adoptive Mom? Reading, sewing, gardening, doing crafts, fishing, camping, cooking over a fire, visiting with friends, and singing.

Adoptive Dad? Camping, cooking over a fire, playing baseball, reading, being with my animals, and singing.
When you close your eyes and see yourself holding your precious baby in your arms what are your thoughts regarding the birthmother?
I will always be grateful for the precious gift of love that you shared with us. I will try to be the best mom a child could ever hope for!
How will a child enrich your life?
A child will make life worth living! He/she will make every day a special day! A child will fill that empty spot waiting to be filled in our hearts!
Why did you each choose the career path you decided on?
Adoptive Mom? I chose to babysit at home to help me through the rough times of infertility! It has been the best thing I could have done to help me while waiting for a child of our own! I plan on being a stay-at-home mom because I strongly feel that is the best thing a mother can do for her child. I want to be there for him/her when he/she needs me. I would not want to miss out on the firsts in our child's life!

Adoptive Dad? My career of feedlot cleaning came when an existing business came available. I chose to have a cow herd because of my love for animals and the kind of family centered life it can give us.

We have an extensive database of families that are currently waiting for the opportunity to adopt your precious baby.

CONTACT US TODAY
FOR YOUR FREE
NO OBLIGATION CONSULTATION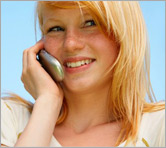 For Your FREE No-Obligation
Consultation1-877-550-3770

REQUEST A FREE ADOPTION INFORMATION KIT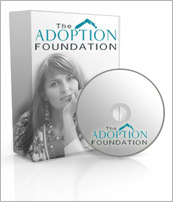 Your information is confidential.
Information will be mailed in an unmarked envelope.
Financial Assistance (as allowed by state law)
Information about our Free Housing for Birthmothers