Doyle and Anita
Some of the things we enjoy doing include sitting around a campfire, playing games, hiking, canoeing, sledding, ice skating and working together! I enjoy helping Doyle put up hay and get syrup from maple trees, and Doyle likes to help me around the house, especially when it comes to taking care of our little boy. We all have such fun playing together.
Describe your childhood:
Adoptive Mom? I grew up as the youngest child with 1 sister and 3 brothers. My dad had a parts store and we lived on a catfish farm. One of my brothers was only 15 months older than me so we did many things together. I was a tomboy and spent every chance I got outside, following my dad around and helping out with our large garden. Both my mom and dad passed on when I was young. Another family included me as part of their family and helped me through many hard times. Needless to say I am very close with them and call them Mom and Dad.

Adoptive Dad? I grew up the youngest of 8 children on a small dairy farm. There was always plenty to do so I learned to work at a young age but I also have many memories of family outings and vacations to visit extended family or just to sightsee.
Tell us about your home?
We live in a spacious 5-bedroom home that has a full basement and a rec-room full of toys. We have a garden and lots of flowers as well as a big yard that is perfect for running and playing.
When you have a 3-day weekend, what do you like to do?
We might visit relatives, go to the zoo, or get a cabin somewhere and do some hiking to see beautiful waterfalls.
Do you have pets? If so tell us about them?
We have a dog named Jaci and she loves to frolic around the yard with us or ride on the back of the pickup. She is so wonderful with children!
What do you hope to teach your children?
We hope to teach them to love God and everyone, to be honest and to enjoy working and playing together as a family.
Describe your neighborhood?
We live in a quiet rural neighborhood and are good friends with the neighbors.
What will you tell your child about his/her birthmother?
We will tell him/her what a wonderful sacrifice his/her birthmother made and the rest depends upon how much the birthmother wants us to tell him/her.
It's Daddy's day - what activity do you want to share with your child?
Depending on the age of our child, I'd take him/her fishing, hunting, to the park, or on a 4-wheeler ride. If our child is old enough I would help him/her build something special such as a playhouse or a treehouse.
What kind of education are you hoping to provide for your child - Private or Public?
Our child will attend a private school.
How did you come to the decision of adoption?
We have one child with a genetic disorder so we decided to expand our family through adoption.
What faith will you raise your child?
Our child will be raised as a Christian.
What kind of a relationship do you hope to build with your birthmom through her pregnancy?
We want to give our love and support as much as we can.
How did you meet?
We met at a relative's wedding. We knew each other a little bit before but this is when we fell in love.
What was your relationship with your parents like?
Adoptive Mom? I was closest to my dad, but also did many things together with my mom such as working in the garden and baking. I took care of her when she became ill.

Adoptive Dad? I have always had a good relationship with my parents. I have always felt they loved and respected me and I feel the same way toward them. I also have been privileged to work with my dad as we are taking over dad's farm.
What attracted you to each other?
Adoptive Mom? We discovered that we had many similar interests. Also, Doyle was so easy to talk to, and was easy going and fun to be around.

Adoptive Dad? Anita was easy to talk to, caring and compassionate.

Please describe your personalities:
Adoptive Mom? Anita is a very caring person who is interested in others. She is a wonderful wife and has already proven that she is a wonderful mother too. She loves us very much but also has lots of love for another little baby.

Adoptive Dad? Doyle is laid back, has a good sense of humor and is easy going. He is such a loving husband and dad, and provides for us very well.
What are your hobbies?
Adoptive Mom? I enjoy gardening, mowing the lawn, growing flowers, hiking, playing games, ice skating and helping Doyle tap maple trees.

Adoptive Dad? I enjoy the outdoors, tapping trees for maple syrup in the spring, hunting in the fall, ice skating in the winter, also four wheeler riding, hiking or playing a backyard game in the evening.
When you close your eyes and see yourself holding your precious baby in your arms what are your thoughts regarding the birthmother?
I am so thankful that she chose this path and would like to especially thank her for choosing us to raise her sweet little baby!
How will a child enrich your life?
There are too many ways to describe, but everything is more fun with children - giggles, cuddling, playing, talking around the table and working together too.
Why did you each choose the career path you decided on?
Adoptive Mom? I want to be there for our children and also be able to enjoy all the new things they learn to do.

Adoptive Dad? I have always enjoyed farming. It allows me to work outdoors, set my own schedule and spend quality time with my family.

We have an extensive database of families that are currently waiting for the opportunity to adopt your precious baby.

CONTACT US TODAY
FOR YOUR FREE
NO OBLIGATION CONSULTATION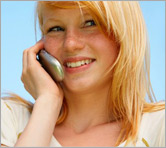 For Your FREE No-Obligation
Consultation1-877-550-3770

REQUEST A FREE ADOPTION INFORMATION KIT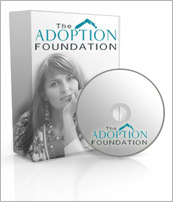 Your information is confidential.
Information will be mailed in an unmarked envelope.
Financial Assistance (as allowed by state law)
Information about our Free Housing for Birthmothers