Bryan and Debra
I can imagine that every letter you read starts with "I can't imagine what you are going through..." but to be honest, I know I really can't. I hope you are able to take this opportunity to enable someone else's dream. Our dream. I can only imagine how hard that will be for you, but I do know how hard it is on the other side and this gift you may give is precious and amazing. I pray you will grow from this experience and find your own love, laughter and bliss. I will cherish each of these moments in the baby we share in spirit together.
Describe your childhood (adoptive mom & adoptive dad):
Debra: My childhood was very traditional. I loved my family home where I resided for over twenty years. I have fond memories of playing with my dog, swimming in our pool, riding bikes around the neighborhood, having friends over for sleepovers, decorating for the holidays, building forts in the fall and snowmen in the winter, and going on family beach vacations to Maryland every summer. Growing up, I had the opportunity to take tap, jazz, and ballet dance classes, attend piano and art lessons, and was involved in cheerleading. In high school, art and music continued to be my passions. I participated in the color guard, chorus, and in fine arts.

Bryan: I moved around quite a bit as a young child. My parents could not decide where they wanted to live so I ended up making few new friends while retaining some very strong relationships with select individuals I grew up with. Some of my fondest memories from elementary school were building forts in a nearby cornfield as well as playing kickball and wiffle ball. We would be outside from sun up until way past sun down, and I loved every minute of it. My parents worked all the time so I spent much of my time with those friends but cherished the few family vacations we went on. I developed a strong sense of responsibility due to having to watch my younger sister. After finally settling down in one place, I was able to enjoy my high school years where I met many new people and developed long lasting friendships that continue today.
Tell us about your home?
We reside in a suburban area on a cul-de-sac street that is nicely maintained. The first floor consists of an updated kitchen, dining room, laundry room, half-bath, and living room. The second floor consists of three bedrooms and a full bath. The finished basement provides a large family room space.
When you have a 3-day weekend, what do you like to do?
We are best friends and genuinely enjoy being together and have a lot of fun in the process. We enjoy going out to eat or traveling together to provide quality couple time. Debbie likes photography, art, reading, watching movies, hiking, watching sports and going to the gym. Bryan enjoys watching baseball and football and participating in fantasy football leagues with friends. He also likes going to the gym and collecting and reading comics. We are perfectly content doing anything or even nothing with each other.
Do you have pets? If so tell us about them?
We had a shitzu and a black lab who both passed away within the past few years. Gracie, the shitzu, was Debbie's dog for seventeen years. She had her since she was in the ninth grade. Yukon, the black lab, was Bryan's dog for ten years. He was the perfect boy. Very sweet and loving. We plan to adopt another dog (or two) but we are waiting for the right time.
What do you hope to teach your children?
We will teach our child to be open-minded, empathetic to see things from other people's perspectives, and to be a generous and giving person. We want our children to know that things come-and-go and are not important; healthy, positive relationships are important and are what brings true fulfillment and happiness in life. Honesty is another important value as lying breeds mistrust. To help promote transparency, we are going to strive to be very approachable, non-judgmental, and understanding. We do not want our child to be afraid or embarrassed to approach us if they make a mistake. We want our child to know that there are rules and consequences, but despite his/her mistakes, he/she is loved and cared about.
Describe your neighborhood?
Our townhouse is presently on the market to be sold as we desire to move into a home that has a larger yard. Upon the sale of our home, we have a few options in rural developments available. We reside in a school district which provides all educational services. We find our city to be a great place to live because we are central to big cities and the beach.
What will you tell your child about his/her birthmother?
It's hard to answer this question now, without knowing about her and our child. I know our child's birthmother will be incredibly brave and courageous. I'm sure she is a big picture thinker and isn't afraid to make tough decisions. The gift of our child will be the most beautiful blessing of our lives.
It's Daddy's day - what activity do you want to share with your child?
I love collecting and reading comic books, something I've been doing since I was a child. I plan on reading all those stories I grew up with to our child. I also want to teach my child how to ride a bike so we can go on long rides together. Enjoying the outdoors is important because as technology advances more and more parents let their children stay inside and stare at computer and television screens. It's important to allow the child to know there are things to do outside as well as inside.
What kind of education are you hoping to provide for your child - Private or Public?
We plan to move to a suburb with an excellent public school reputation.
How did you come to the decision of adoption?
For many years, Bryan knew that he would not be able to have a biological child. Debra wanted to wait until she felt emotionally, financially, and relationally ready to be a mother. Over the past few years, we enjoyed spending time with one another and enjoying full lives as a couple. However, when we were ready to start a family, our attempts to conceive through IUI and IVF were unsuccessful. Despite this, our deep yearning to be parents to a child has grown daily. We are very eager to expand our family through adoption.
What faith will you raise your child?
Debbie is of the Methodist Christian religious affiliation. Bryan holds more agnostic beliefs when it comes to religion and spirituality. Despite our differences in this area of life, we respect each other's opinions and beliefs. Bryan is supportive of Debbie attending church, and Debbie does not force Bryan to attend, believe certain things, or discuss spiritual matters, but engages in conversations as they arise. Our child would attend church on Sundays with us. We feel that it will be important for our child to be exposed to religion and that the church offers children perspective and helps establish a moral compass. As the child grows up, Christianity and spirituality will not be forced on to them. We understand that the child will have the right to decide what they believe.
What kind of a relationship do you hope to build with your birthmom through her pregnancy?
We'd like to learn as much as she is willing to tell us. We would love to be here for her to talk or help with anything she needs, but also understand she may not want to frequently keep in contact with us.
How did you meet?
In 2004, we met while we were working at a magazine together. In 2006, we started dating and in September 2009, we were engaged. On April 15, 2010, we married on the beach in Jamaica in the presence of Debbie's parents and Bryan's father and step-mother. When we returned home we had a large Jamaica-themed celebration with friends and extended family.
What was your relationship with your parents like (adoptive mom & adoptive dad)?
Debra: My brother and sister are eight and nine years older than me so when I was 10, I became somewhat of an only-child as my older siblings moved out of the home. I enjoyed going on yearly vacations with my parents. Growing up, my father worked full time as a drug store manager and my mother was primarily a stay-at-home parent. When I became school aged, my mother worked part-time at the post office. My parents were relaxed and laid back. My mother took more of an active role in the household and establishing rules.

Bryan: I had a traditional relationship with my father, he worked quite a bit and was an excellent provider. Social interaction was slightly awkward as my father had a hard time relating to me as a child, but as I grew older we had much more in common and grew much closer. I had a very close relationship with my mother; she was always there and I could tell her anything. She died of breast cancer at a young age so I was unable to introduce her to Debbie, but I know my mother would have loved her.
What attracted you to each other?
Our relationship grew quickly as Debbie felt that she could trust Bryan with anything. We learned that we shared the same outlook on life, values, priorities, and goals. Debbie describes Bryan to be a true gentleman. He is fun, kind-hearted and giving, strong, loving, loyal, and supportive person who cares for his family and friends, without question. Bryan describes his wife to be "amazing…the best and most positive influence in my life." Bryan said that "Debbie has to be the most giving and thoughtful person I know…She is amazingly beautiful and intelligent." Bryan is drawn to her unwavering drive and determination, no matter what the goal and he also likes that they can both relate to each other on a personal and professional level as they both are employed in advertising.
Please describe your personalities (adoptive mom & adoptive dad):
Debra: I don't take anything for granted. I've had to work hard for everything I have, and things typically don't come easily for me. Because of this I truly appreciate all of my achievements, friends and family. I am a joyful person and lead groups as well as jump in and help. I'm also a good listener and do well stabilizing difficult situations. I'm very conscientious, loving and supportive.

Bryan: I am a person who very much believes in right and wrong. I realize life is not fair but given the opportunity I feel everyone deserves a fair chance. I am light-hearted and like to make people smile. Being serious all the time prematurely ages a person and I believe laughter keeps a person young and vibrant. I am very loyal to both my immediate and extended family and close personal friends. I will do anything to protect and keep them safe as well as provide for my family.
What are your hobbies (please share those you enjoy as individuals and those you enjoy as a couple):
Debra: I like to paint - mostly acrylic and watercolor but also pastels and pencil. Although we currently don't have a dog now, I love doing anything with dogs: walking, hiking, playing, cuddling etc. I also like to go to the gym. I usually go to classes - Body Combat or Zumba mostly. My profession is marketing, and I like to read and learn about client and business topics so I am always improving myself. I also enjoy traveling and taking pictures.

Bryan: I like going to the gym, riding bikes, reading comic books as well as informational books on marketing and technology as those things apply to my career. Like Debbie, I love dogs, walking and hiking and taking pictures. We love the outdoors and especially the beach.
When you close your eyes and see yourself holding your precious baby in your arms what are your thoughts regarding the birthmother?
I will always appreciate our birthmother's sacrifice. I'm sure I'll think of her often. I can only imagine it will be difficult for our birthmom to not feel her child growing and living inside her. My heart will be broken for her. I will feel so much joy and disbelief that I have been blessed with such a beautiful child…there are no words for the multitude of feelings I'm sure I will have.
How will a child enrich your life?
A child will complete our lives. Everything we have been doing on a daily basis for the past 5 years has literally been in an attempt to have a child. Once this difficult journey is complete, we will cherish our child with every waking and sleeping moment. All our thoughts, actions and feelings will be for our child. His or her smile, laugh, cry, snuggle, drool, poop.. I am looking forward to every ounce of life this child will bring to the enrichment of our lives.
Why did you each choose the career path you decided on?
Debra: I've actually always wanted to be in marketing/advertising. I thought I would be an artist since art has always been a passion for me. However, I also really like being organized and talking with people. Being an account manager in a marketing agency is perfect for me. I can interact with art every single day, but I can also interact with others and keep things moving forward.

Bryan: As a young child I originally wanted to be an astronaut but never truly pursued that path. I still love looking at the stars through our telescope though. As I got older I wanted to be an artist but realized I did not have the creative talent to so do. Eventually I decided I wanted to be an architect because I still had a creative calling. I realized it was a very difficult field to get in to so I became an architectural draftsperson. I love architecture and drawing homes so it was a good fit. The firm I was working with closed and I needed a job temporarily, so I began working for the email marketing division of a magazine. It was not my original choice but I slowly developed a strong passion for marketing which continues today.


We have an extensive database of families that are currently waiting for the opportunity to adopt your precious baby.

CONTACT US TODAY
FOR YOUR FREE
NO OBLIGATION CONSULTATION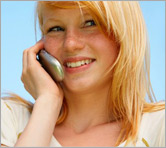 For Your FREE No-Obligation
Consultation1-877-550-3770

REQUEST A FREE ADOPTION INFORMATION KIT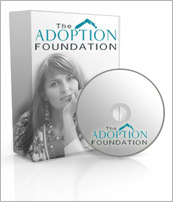 Your information is confidential.
Information will be mailed in an unmarked envelope.
Financial Assistance (as allowed by state law)
Information about our Free Housing for Birthmothers