Christopher and Helen
Parenting is a joy as well as a responsibility. It requires attention and dedication. Our goal as parents is to raise happy, healthy children. This entails providing a loving home, an excellent education in and outside of school, a supportive community and great friends. We have all of this and are so excited to share our good fortune with your child.
Describe your childhood (adoptive mom & adoptive dad):
Adoptive Mom? I had a happy childhood. My parents had a very good marriage and I had one brother and one sister who I got along with really well. Our neighborhood was full of kids around our age. I had lots of playmates in and out of the house. My parents provided a lot of opportunities for me - sports, education and the arts.

Adoptive Dad? I had a good childhood - happy, good role models in my parents and grandparents, and a younger brother that I am still fond of. I was fortunate to travel to many interesting places, and receive a great education. Books and music were everywhere!
Tell us about your home?
Our home is happy, colorful and comfortable. The house is on a quiet street and just a block from the school bus stop. It is a split level with four bedrooms and three full baths. We are on a large wooded lot with a new large deck, nice backyard and a play area for kids.
When you have a 3-day weekend, what do you like to do?
We love to go on short holidays to visit family. On a 3-day weekend we often will travel to visit family in South Carolina or North Carolina. When in town, we like to spend a lot of time doing things outside.
Do you have pets? If so tell us about them?
We have one 17-year old cat named Eva. She is very sweet and gentle, and loves to sleep by the heating vent.
What do you hope to teach your children?
We hope to teach our children how to be happy and how to be kind. If they understand those two things, then all of the other stuff - education, talents, goals - will fall into place. It is important to have a well-rounded life. Happiness can come to you in so many ways, but you need to know how to see it. Kindness always comes back to you and makes everybody's life better.
Describe your neighborhood?
Our neighborhood is about 40 years old. It is very woody, hilly and quiet. There is no through traffic. Our neighborhood is very diverse and friendly. There are lots of children. There is a small community area with a swimming pool, tennis courts and playground as well. It is a lovely place to live.
What will you tell your child about his/her birthmother?
We will tell our child that his/her birthmother is a very important person to our family and someone he/she should respect. The details we share will depend on what we know about her and the age of the child. Every child wants to know how they came into the world and the birthmother's story will be essential to tell.
It's Daddy's day - what activity do you want to share with your child?
We'll either go outside, maybe to the park if it's nice out, or make something together indoors if it's not. If we can find an old cardboard box or some spare wood, we will make a spaceship or maybe a castle. We will draw out a design together, and then figure out how to build it. Kids love making things.
What kind of education are you hoping to provide for your child - Private or Public?
In our area the public schools are absolutely wonderful. So, we're going public.
How did you come to the decision of adoption?
There are two reasons that brought us here. We have one son, but I always felt that I would be a mother of two children. To parent two children and see their relationship evolve will be such a joy. Both Chris and I have good relationships with our siblings and have great childhood memories because of them.
What faith will you raise your child?
We are members of the local Episcopal church and will baptize our child in that faith.
What kind of a relationship do you hope to build with your birthmom through her pregnancy?
We hope to build a relationship of trust. We are asking her to trust us with her most precious child and I hope that we can prove to her that we are worthy of this gift.
How did you meet?
Chris and I met at a local restaurant to see a friend's band play. We didn't know each other, but had a lot of the same friends. One of them thought that we would hit it off and introduced us that night. We've been together ever since.
What was your relationship with your parents like (adoptive mom & adoptive dad)?
Adoptive Mom? My relationship with my parents was close as a child. My mom was a teacher but left her job for 10 years to raise a family. I absolutely adored my dad and remember following him around the house on weekends. My mom was more the educator and caretaker and my dad was more the entertainer. That worked well for our family.

Adoptive Dad? I was close to my parents. My dad was a managing director for a company that made metal gears, so he was always bringing cool things home and explaining how they were made. He taught me all about math and physics. My mother was the caretaker of our family, who took us to school and looked after us when we were sick. We would have good discussions at the dinner table.
What attracted you to each other?
We found that we had a lot of mutual interests really early on in the relationship. We both love to travel, read, play tennis, go to museums and watch classic movies. Loving someone is great. But what's wonderful is when you find someone to love who likes a lot of what you like to do, too.
Please describe your personalities (adoptive mom & adoptive dad):
Adoptive Mom? I'm a pretty happy person and try not to stress about little, unimportant things. I am very creative, warm, empathetic and a good friend.

Adoptive Dad? I'm very mellow and gentle. I'm also pretty thoughtful most of the time. I like analyzing things, and making things.
What are your hobbies (please share those you enjoy as individuals and those you enjoy as a couple):
Adoptive Mom? My favorite hobby is something I do with and without Chris. We both play league tennis. It's very competitive. I play on a couple of ladies' teams and a mixed (men and women) team with Chris. I also love to travel, garden, take long walks, make art, cook, bake, read, play games, go to the zoo and watch classic films.

Adoptive Dad? I love playing tennis. Helen and I play together sometimes. We love to travel and explore new places together, and share books and movies we like. I like walking, home improvement, and reading.
When you close your eyes and see yourself holding your precious baby in your arms what are your thoughts regarding the birthmother?
Thank you. Thank you. Thank you… This is a hard one to answer because I expect that she will have a lot of grief in exchange for our happiness, at least for awhile. When I close my eyes I have hope for the birthmother. I hope that she is finding a path to happiness and that she is able to do things that will make her life really good.
How will a child enrich your life?
Having a child to love, to nurture, and to cherish is the greatest joy. It is such a pleasure to know that your care is helping to make this little person so special and unique. To see them grow day in and day out is beautiful.
Why did you each choose the career path you decided on?
Adoptive Mom? I started drawing as soon as I could hold a crayon. A creative field was inevitable. My family is also full of teachers. To teach was as natural as anything else. So, over the years I have taught college level design but recently started working from home part-time as a textile designer and illustrator so I can be a full-time mom.

Adoptive Dad? When I was a child I used to love getting computers to do things. First, it was buying computer magazines and typing in the game codes so I could play games. Then I started writing my own games. I wrote a football strategy computer game when I was 14. That interest never really went away. My dad and both grandfathers were all managers, and my maternal grandfather was a management consultant, so I have always had a manager's perspective on business problems. So, it just made sense to become a management consultant, and I am working as an IT project manager.


We have an extensive database of families that are currently waiting for the opportunity to adopt your precious baby.

CONTACT US TODAY
FOR YOUR FREE
NO OBLIGATION CONSULTATION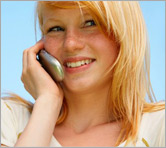 For Your FREE No-Obligation
Consultation1-877-550-3770

REQUEST A FREE ADOPTION INFORMATION KIT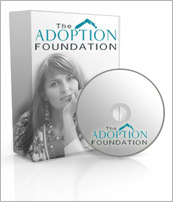 Your information is confidential.
Information will be mailed in an unmarked envelope.
Financial Assistance (as allowed by state law)
Information about our Free Housing for Birthmothers