Timothy and Terasa
We recognize your decision to choose adoption as an act of unconditional love and sacrifice. We cannot image the inner strength it has taken to make that choice. Our path here started with the desire to grow our family and after several years of trying to conceive ourselves, we found that it was not to be. However, that desire is still very strong with us and now we find our path merging with yours and moving towards a life event like none we have ever experienced. Let us start by extending our trust and respect to you.
Describe your childhood (adoptive mom & adoptive dad):
Adoptive Mom? My childhood was a happy one. I grew up in a rural area of NJ and attended public schools. My brother and I spent a lot of time after school and in the summer at our grandparents' home nearby. There, along with the other neighborhood kids, we would ride go-carts and mini bikes that my grandfather built. We also picked and ate lots of fresh vegetables and strawberries right out of one of my grandfather's incredible gardens or off the fruit trees located on the property. The rest of our summer days were spent with my parents swimming and picnicking at the local lake or driving to the shore for a day of sun and sand.
Adoptive Dad? I had a very good childhood, attended public schools, and participated in school sports (baseball, wrestling, football). I also participated in Boy scouts and my Dad volunteered as scout master. My family traveled in the states to visit extended family. I have one sister and one brother, both of whom are at least 10 years older than I am.
Tell us about your home?
Our home is a two story house with a circle drive in front. It is an older home but newly remodeled inside. We have made our home inviting, comfortable and a happy place for family. We have a large kitchen and adjoining dinning room that makes for a natural family gathering area. The home sits in the middle of two acres surrounded by large trees with a creek on one side. We have plenty of room inside and out for fun and activities!
When you have a 3-day weekend, what do you like to do?
A short trip or outing or even an overnight stay somewhere fun. We like seeing new places and things, antique shopping, sporting events, concerts, flea markets, community fairs, etc.
Do you have pets? If so tell us about them?
We have two cats, one large orange male named Jeaux (pronounced Joe) and one little black female named Jordie. They are VERY friendly and will jump on your lap the moment you sit down.
What do you hope to teach your children?
We hope to teach our child/children, through a lead-by-example approach, how to enjoy life through goal setting and achievement, how to be respectful of oneself and others, and how to demonstrate family love and pride.
Describe your neighborhood?
Our neighborhood is on a cul-de-sac of acreage lots and is home to many families with children. It is a nice country setting with several creeks and plenty of wooded areas. While we are proud of our country charm, we do however live between two growing cities to align with their top rated schools and easy access to urban amenities.
What will you tell your child about his/her birthmother?
We will tell our child as much as the birthmother is comfortable with. We will also tell of the inner strength she has to make this a true blessing. We will encourage this child to always love, honor and respect their birthmother.
It's Daddy's day - what activity do you want to share with your child?
A fun outting - local fair, circus, sporting event (age appropriate) or some outdoor games/activities at home with the family. We could make some small wooden boats and float them in the creek or hike over to the park.
What kind of education are you hoping to provide for your child - Private or Public?
We will most likely go with the local public schools since they are highly ranked and most of the neighborhood kids go there. After high School, we will strongly encourage and support college.
How did you come to the decision of adoption?
We tried to have children of our own but it did not work out for us. We have a passion to grow our family and feel driven to devote our lives to raising a child.
What faith will you raise your child?
Christian
What kind of a relationship do you hope to build with your birthmom through her pregnancy?
We hope to create a bond of trust and respect that will last not only through her pregnancy but lifelong. We will proceed at her comfort level.
How did you meet?
We met on Match.com
What was your relationship with your parents like (adoptive mom & adoptive dad)?
Adoptive Mom? My relationship with my parents was a close one and it continues to be although they no longer live in the same state.
Adoptive Dad? Excellent! My Mom and Dad were such sweet giving and loving individuals throughout their lives. I am so proud of their contributions to their carreers, community and family/friends. I hope I can honor them with how I live my life.
What attracted you to each other?
We had so much in common and started talking like we had known each other all our lives.
Please describe your personalities (adoptive mom & adoptive dad):
Adoptive Mom? I tend to be quiet, patient, serious, detail oriented, and driven.
Adoptive Dad? Easy going and usually have a happy attitude. I like to make people laugh and be kind.
What are your hobbies (please share those you enjoy as individuals and those you enjoy as a couple):
Adoptive Mom? My hobbies include antiquing, furniture refinishing, cooking, and health and fitness. Together, Tim and I enjoy dancing, movies, dinner, sporting events, concerts, museums, travel, sightseeing, antique shopping, furniture restoration, home improvement and motorcycle riding.
Adoptive Dad?
I have a passion for anything that I can design in my mind and then build with my hands. Woodworking is my primary hobby, but I like to include other materials like metal, ceramic, concrete, plastics, etc. I also enjoy reading a good history book.
When you close your eyes and see yourself holding your precious baby in your arms what are your thoughts regarding the birthmother?
I feel that adoption is a very difficult, selfless decision on the part of the birth mother. My heart goes out to her for having to make such an incredibly difficult decision to do what's best for her and her child.
How will a child enrich your life?
A child will enrich our lives with more love and happiness. We will be so blessed to see the world through their eyes with a heightened sense of wonder and appreciation.
Why did you each choose the career path you decided on?
Adoptive Mom? My interests have always been in the sciences, so when I graduated with a Bachelors degree in Biology with minors in Chemistry and Psychology, a very good teacher friend suggested that I put my skills to work as a high school teacher. I have been teaching for nine years now and hopefully making a difference in the lives and minds of today's youth.
Adoptive Dad? My career path started as an Electronic Test Technician. After a couple years in this role I found myself advising engineers, so it was natural that I continue my education to obtain my Bachelors degree in Electrical Engineering. I have a passion for engineering design and creating something with my mind and hands.


We have an extensive database of families that are currently waiting for the opportunity to adopt your precious baby.

CONTACT US TODAY
FOR YOUR FREE
NO OBLIGATION CONSULTATION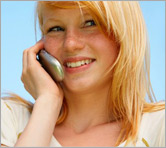 For Your FREE No-Obligation
Consultation1-877-550-3770

REQUEST A FREE ADOPTION INFORMATION KIT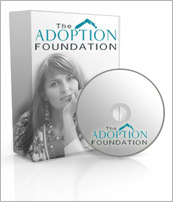 Your information is confidential.
Information will be mailed in an unmarked envelope.
Financial Assistance (as allowed by state law)
Information about our Free Housing for Birthmothers