Eric and Jennifer
Our house is built of wood and stone; our home is built of love, respect, kindness, honesty, laughter, compassion, and tolerance. This is the foundation we model as parents. The most important thing we hope to instill in our children is an unconditional love that they will carry through their lifetime.
Describe your childhood:
Jen: I grew up in a loving, two parent family with my brother in a suburban town. I was blessed to have traditions of daily family meals together, Sunday day trips, holiday gathering with my 12 cousins, aunts, uncles, and grandparents and annual summer vacations. I was involved in activities from sports; playing basketball, field hockey and running track,to art and science clubs. My parents were always there to support me and steer me in the right direction.

Eric: I witnessed first hand what a strong and resilient parent looks like. My mother raised me and my brother alone starting just shortly after I was born. After my parents divorced when I was a toddler, I maintained a relationship with my father. My mother made sure her sons were taken care of and afforded many opportunities. I fell in love with the arts, especially acting, and was involved in almost every activity possible in middle and high school including student council, theatre, choir, newspaper, and band.
Tell us about your home?
Our home is nestled in a quiet suburban neighborhood. It is a Cape Cod surrounded by big trees-perfect for climbing and tree swings. Within an hour we could be in the mountains enjoying a day hike or weekend camping trip or off to see a show or museum enjoying the sights, sounds and culture of major cities. Our home provides us with the perfect environment to bond as a family. We also have a large yard with several vegetable and flower gardens where we love to play, plant and grow yummy foods. Most importantly, our home is filled with laughter and love!
When you have a 3-day weekend, what do you like to do?
On extended weekends, we enjoy a variety of activities. These include camping, hiking, and canoeing or going to a zoo, aquarium, or local museums. We also love to entertain and have family and friends over to enjoy quality time and good food.
Do you have pets? If so tell us about them?
We have three dogs, Sophie, Heidi, and Sawyer, who we refer to as the curly tail brigade. Sophie is a Pug-Beagle mix who loves to sneak into our garden and eat tomatoes. Heidi is a Pug-Boston Terrier mix who loves to be held and is the loudest snorer in the house! Sawyer is a Pug and enjoys eating anything and everything and snuggling in his favorite blanket.
What do you hope to teach your children?
The most important thing we hope to instill in our children is that love is always present and unconditional. The best form of teaching is modeling, and we will strive to be examples of kindness, honesty, compassion, respect, and tolerance. We hope to equip our children with the tools and resources to make the best choices throughout their lives.
Describe your neighborhood?
We live in a quiet, suburban neighborhood filled with friendly neighbors, parks, baseball and soccer fields, a library, a swimming pool, farmer's market, bike trails and schools, all within walking distance. We are fortunate to have families with children as well as older neighbors who volunteer their time keeping an eye on the neighborhood.
What will you tell your child about his/her birthmother?
We will tell your child that his or her birthmother was presented with the most difficult choice and she acted with extreme courage and complete selflessness because she cared for him or her so deeply. We will share the journey of how he/she came to us to make our family complete.
It's Daddy's day - what activity do you want to share with your child?
A daddy day during babyhood would be snuggling with good music and reading lots of books. In toddlerhood a fun day would be biking around town to go to the local playground and state park to see what critters can be discovered. In elementary years, it may be starting off the day with a bike ride and then lead into his/her activities of interest, whatever these may be. In adolescence and beyond, a day with Dad may be going to the city to see a show or museum, spending the day at a Major League Baseball game, or a simple hike or dinner just to talk and listen to one another.
What kind of education are you hoping to provide for your child - Private or Public?
We will provide the education most matched to the child's academic and social and emotional needs. This could be either public or private. We feel the most important thing will be to help develop our child's dreams, and choosing a good educational match will help this happen.
How did you come to the decision of adoption?
Jen has 2 children, Evan and Caroline, from a previous marriage and Eric has enjoyed building relationships and becoming a role model for them. Eric loves Jenís children unconditionally. This love reaffirmed his intentions and desires to become a father. Although he loves Evan and Caroline, he knows he can never be their father. Due to an emergency hysterectomy, Jen is unable to carry a child. Through mutual prayer, reflection, and research we decided that domestic newborn adoption was the answer to fulfill our parenting dream.
What faith will you raise your child?
Jen and Eric were raised Catholic and feel that the presence of spirituality is important in life.
What kind of a relationship do you hope to build with your birthmom through her pregnancy?
We will respect the birthmother's emotions and wishes to be as supportive as she needs us to be.
How did you meet?
We got to know each other through a similar circle of friends and became good friends. As our friendship grew, we learned more about each other and our relationship branched into a new direction. What started as a seed of friendship grew into a mighty tree rooted in honest and open communication.
What was your relationship with your parents like?
Jen: "Be kind, be courteous, be gentle, and be good." Those were the words my father said to me every day as he kissed me goodbye on my way to school. Both of my parents were great role models of what parents should be - supportive, encouraging, and loving. My mother instilled the importance of family meals together, my love for cooking, baking and creating special family traditions. My father shared his love for nature and art to help me see the beauty in everyday life. My parents shaped me into the wife and mother I am today. My mother is one of my best friends, and my father and I were extremely close until his passing from cancer.

Eric: My parents divorced when I was quite young. After some time, my mother remarried and consequently lost her husband in a car accident. My parents reunited only to separate again in a few years. I have always been close with my mom; she basically raised me by herself. We are still close and live only a few miles apart allowing for frequent visits. My father also lives close by and we have been reconciling our differences for the past few years and successfully repairing a once strained relationship.
What attracted you to each other?
I was first attracted to Eric because of his quick wit and sharp intellect. As I got to know him better, I was further attracted to his strength, sensitivity, gentle heart, his ability to see the good in everyday, plus I think he is pretty darn handsome! He was certainly the safe haven I needed, and I quickly realized he was the love of my life. I cannot imagine a day without Eric.

Jen is a perfect mix of what a beautiful person is like on the inside and out. Her nurturing nature is glowing and her smile melts my heart every day!
Please describe your personalities:
Jen is the soul of our family; she breathes life into our home and keeps us all running strong. She is selfless, constantly looking to see where she can help out and how she can give more of herself. She is compassionate and creative in our home and her career, always innovating and challenging the status quo for the better. Jen is strong. Throughout her life, Jen has been faced with challenge, after devastation, after adversity; however she rises above by grasping on the positives and growing from every experience.

Eric is a compassionate, attentive, caring and thoughtful man who always brings out the best in those around him. Eric has a gift for seeing the simple joys in everyday life and brings much laughter to our household every day. Eric emulates what a good father is - patient, kind-hearted, strong, supportive, and compassionate. Whether he is helping Evan with Algebra or listening to my daughter, Caroline, confide her 'tween problems to him, he demonstrates his patience, thoughtfulness and wisdom. Eric is the definition of strength and resiliency. He is grounded in balancing his career with his love and commitment to family. He is the steadfast rock of our family.
What are your hobbies?
Jen enjoys working in the vegetable gardens and making delicious meals with the pickings, tending to her flower gardens and creating fresh arrangements for the house, and outdoor activities with Eric and the kids, like camping, biking, and hiking. She also enjoys baking with Caroline, cheering Evan on at his musical concerts, and vacationing to National Parks with Eric and the kids. Jen also loves do-it-yourself projects to make our home cozy and unique.

Eric is a learner; he is constantly reading and researching to find new and interesting paths to explore. He loves tinkering with technology and figuring out how all his devices can enhance his life. Eric is an artist both on the stage acting in his community or teaching acting in a variety of local colleges and universities. When Jen finds a new house task, Eric eagerly jumps at the chance to go the garage and start building.

Together, Eric and Jen love hiking, bike riding, and lounging by the fire outdoors.
When you close your eyes and see yourself holding your precious baby in your arms what are your thoughts regarding the birthmother?
I would be feeling enormous gratitude for the selfless gift she has given to our family and hope that we are providing the life she dreamed of for her child.
How will a child enrich your life?
How can it not? To be able to share love for another is one of the greatest gifts of all!
Why did you each choose the career path you decided on?
Jen: I have always been dubbed a kid magnet. A career serving children was a natural fit for me. My father was also a teacher. It's so powerful and rewarding to see children reach their potential and to be a part of them realizing this. I love that I can help bring out excitement and wonder for learning.

Eric: To enrich lives. As a professor, I have the opportunity to guide students in the arts and help them discover more about themselves. There is great joy in watching a class of students with nothing in common, grow as group and each as an individual. My other career affords me the pleasure of watching people utilize everyday technology in an effort to make their lives better.


We have an extensive database of families that are currently waiting for the opportunity to adopt your precious baby.

CONTACT US TODAY
FOR YOUR FREE
NO OBLIGATION CONSULTATION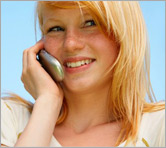 For Your FREE No-Obligation
Consultation1-877-550-3770

REQUEST A FREE ADOPTION INFORMATION KIT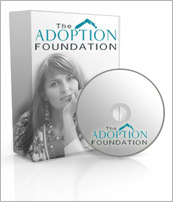 Your information is confidential.
Information will be mailed in an unmarked envelope.
Financial Assistance (as allowed by state law)
Information about our Free Housing for Birthmothers