Richard and Peggy
Hello, we pray that you are doing well today. We are Peggy and Richard and we are so thankful that you might pick our family to be blessed with the addition of your beautiful child. We do not understand how difficult this is for you, but we do realize you are deciding the future that you want for your amazing child and we pray that you decide that your son can become a part of our family.
Describe your childhood (adoptive mom & adoptive dad):
Adoptive Mom?
My childhood was very involved with my whole family. I am the youngest of four siblings and the whole family always did things together, from family game nights to road trips around the country. I got my love of travel from my parents and continue to enjoy it. We went to Disneyland and the Grand Canyon yearly, and we visited family near the beach in California often. My siblings, parents and I are still close and see or talk to each other often. We are always together for holidays, and other times throughout the year, as well.

Adoptive Dad?
I had a very family oriented childhood. I am the fourth of four children and we are all still very close to each other. My parents always made a point for us to travel and visit family when I was growing up, even into adulthood. I cherish those days as well as all the water and snow skiing trips we took. My siblings and I played together often, even going to parks and playing basketball or any other sport for hours at a time. We come from farm country and my parents had us return every year to work on relatives' farms. It taught me a lot about being responsible and to love the land. I wouldn't trade my childhood for anything.
Tell us about your home?
We have a large, one-story home that is very open and welcoming to all. We have a large back yard with a patio area as well as a big grass area to play on. We love to grill outside while we play and we enjoy eating outside as well. We have a very comfortable home and love having our son's toys in most rooms of the house. That way he's free to play wherever he wants to or wherever we are.
When you have a 3-day weekend, what do you like to do?
We try to spend as much time together as possible. We truly enjoy each others' company and love going to parks to play as well as riding bikes with our son. We also enjoy taking short, overnight trips to nearby cities to enjoy just being out of our city for a time. It's a lot of fun seeing other areas of our state and experiencing all that there is to see and do. Our son loves to travel and take in the sights as well. We will do the same after we are blessed with another child to call our son.
Do you have pets? If so tell us about them?
We have three wonderful cats. Stefano is a sleak, black kitty who just takes things in stride. He is pretty relaxed and loves to rub up against anyone who comes to visit. George is a big kitten, but he says he is just fluffy. He enjoys getting into a little trouble now and again and Stefano just watches it happen, probably while chuckling. Cecelia is the little girl and she is full of energy and loves to wrestle with us. She also loves sleeping on Peggy's pillow at night and insists that Peggy turn her head a certain way so that she can burrow into her hair. Our cats are so different from each other, and they all have endless amounts of love for us and our son.
What do you hope to teach your children?
We hope to teach our children to be kind, polite, and loving in all they do. We try to teach our son by example so that he realizes that a person does not have to swear or hurt others to be a strong, loving person. We will teach our children that our family is the most important thing in our lives and that we will always be there for each other.
Describe your neighborhood?
We have a wonderful neighborhood with amazing people living around us. When we moved into our current home, three neighbors immediately introduced themselves and made us feel so very welcome. One even baked us a cake and said that she was so happy that we chose to move in next to her. There are many children around our neighborhood of all ages. We live within walking distance to an excellent elementary school and within a bike ride to an amazing high school. The neighborhood is very multicultural and we embrace it. We love that our son is growing up in such a neighborhood so he can see that everyone is the same. We will live here forever.
What will you tell your child about his/her birthmother?
We will tell our child everything that we can about his birthmother. We will not keep it a secret that he is adopted; there is no reason to do so. We will be very open with our child and let him know that his birthmother loved him so much that she wanted to find the perfect family to adopt him. He will know that she was very brave to have him and that she wants only the best for him. We will also tell him that she put her trust in us to raise her beautiful baby and that we will never let her down.
It's Daddy's day - what activity do you want to share with your child?
I want to begin the day by waking my child with a quiet kiss on the cheek and saying "It's Daddy and Son Day"! We will enjoy a wonderful breakfast together and will plan out our day. I will have a list of outdoor choices for him to choose from, ranging from going to the park, heading to the zoo, riding our bikes, or going for a walk. We will then decide together where to go to eat, then we will come home and the next choice begins. I will have a list of home-activities ranging from reading, drawing and coloring, playing board games, playing the piano, and playing dress-up to name a few. We will then spend time with the entire family and end by thanking God for the perfect day.
What kind of education are you hoping to provide for your child - Private or Public?
We will provide a public education for our child. Richard is a teacher in a nearby public high school and we truly see the value in this type of education. We want our child to have a variety of friends in his classes as well as many different programs to choose from as his education grows. The public school system in our city is excellent and both of us have gone through the same school system as children.
How did you come to the decision of adoption?
We have been unable to have a second child of our own. We tried for over a year by ourselves, then involved doctors and in vitro fertilization three times but were finally told that we would not be able to have another child. This broke our hearts, but then we realized that there is a birth mother somewhere who is looking for the perfect family to raise her amazing child. We pray that we are the family that will be blessed with another child. Our son will be such a great older brother and he is really looking forward to the day when we have another child, and so are we.
What faith will you raise your child?
Our child will be raised in the Christian faith as a Lutheran. Both of us have been Christians our entire lives, are active in our church, and believe that Jesus is our Lord and our God and will be our strength now and forever.
What kind of a relationship do you hope to build with your birthmom through her pregnancy?
We hope that she will come to know our hearts and will fully trust us, knowing that we will provide a safe and loving home for her child. We want to be there for her throughout her pregnancy as well as the birth. We pray that she will realize we are a loving and caring family who will provide all that her child will ever need.
How did you meet?
We met in middle school in 1983. We were friends then and went to the same high school together. We knew each other throughout the years, but went to different universities. We ended up in the same city as adults and started dating in 2000. We are best friends and were married in 2002. We are still on our honeymoon and find that our love continues to grow stronger with each passing day.
What was your relationship with your parents like (adoptive mom & adoptive dad)?
Adoptive Mom?
My parents and I were always close when I was a child, and we continue to be close. My dad created a very comfortable home life for me, allowed me make my own decisions, and supported me in every way he could. My mom made a point to help each of her children understand that there is more to life than books. We took many trips and she helped us learn about our country and what it means to be a strong person. They are very supportive and now as they get older, I try to help them when they need it. I still live near them so we can see them often. This gives my son and future child a chance to know them.

Adoptive Dad?
My parents are absolutely amazing and I love them dearly. I have had the best relationship with them. I was born on a ranch and my parents taught me a lot about hard work while also taking time to play. We moved to the city when I was young and the learning never ended. I still remember how happy my father was when I would offer to help him fix or build something. My mom and dad were always there to help me through my difficult times and they continue to be there for me daily. I love them dearly.
What attracted you to each other?
What attracted us to each other was that, it just seemed like whenever we saw each other and talked, it was like we were home - like we had known each other since birth. It's hard to explain, but we have always been so comfortable with each other because neither of us has ever put pressure on the other. One of the most important things about our relationship is that we have never lied to each other. We have nothing to hide from each other and talk about everything. We became very close friends long before we dated and believe that was the key to our eventual decision to date and become married. It's the best decision either of us has ever made.
Please describe your personalities (adoptive mom & adoptive dad):
Adoptive Mom?
I try to see the best in others, and embrace different viewpoints or backgrounds. I am pretty much always in a happy mood, and have had others (coworkers, friends, and family members) tell me they appreciate my thoughtfulness and openness. I am always ready to listen and help someone with a problem, and enjoy the simple things in life. I like to laugh a lot, and having a child allows me the chance to be really silly, even in public.

Adoptive Dad?
Most of the time, I can be seen smiling and laughing about something. I am pretty silly and love to play around. My students in high school love to laugh at me, while at the same time getting a lot of work done. I balance that pretty well and my students really respond to the way I am, and so do my son and wife. I always try to find the good in situations and in people, and love to listen to what others have to say. I find that I am happiest when I'm just relaxing with my family.
What are your hobbies (please share those you enjoy as individuals and those you enjoy as a couple):
Adoptive Mom?
I love to travel, whether it's within my own city and state, throughout the country, or to other countries. I enjoy learning about a place's history and culture before going there. I love to read and attend as many performing arts events as time allows. I also love outdoor activities, from playing in the back yard to going hiking in a national park with my family. We do many things together, including traveling and reading, but also enjoy playing games and attending sports or theater events together.

Adoptive Dad?
I enjoy getting outside and doing something, whether that means working in our yard, grilling burgers and hot dogs, or going to a park. I also enjoy sports, particularly basketball. Some day I will get a basketball hoop for our front yard, probably when my children get old enough. I enjoy riding my motorcycle when I have time as well, but just around the city. We like doing a lot of things together also. We love to travel as a family and do all sorts of outdoor things when the weather permits.
When you close your eyes and see yourself holding your precious baby in your arms what are your thoughts regarding the birthmother?
I cannot imagine how difficult her decision to place her baby for adoption must have been. To have the courage and foresight to be so selfless for the future of her child is something I simply cannot fathom. I will be forever grateful to her for her decision, and for picking me to be mom to her baby. It is an answer to my prayer of having another child to love and raise.
How will a child enrich your life?
A child will be an amazing blessing to our lives. We have always wanted more than one child and were so sad when we were told we could not have another ourselves. We have thought often about holding another infant in our arms and it brings tears to our eyes. We always have envisioned having two children to share our lives with and for them to be life-long best friends. Having a birth mother bless us with her child will be an answer to our prayers as well as our son's prayers.
Why did you each choose the career path you decided on?
Adoptive Mom?
My undergraduate degree is in elementary education; I was hoping to teach third or fourth grade. However, after several interviews and substitute teaching, I was unsuccessful. A friend told me about a job at an university as an academic advisor, and I got a job there. More than fourteen years later, I am still here, but now am working in the admissions office. I am able to use my love for education to help students pursue their dreams. The hours are during the week, and always the same, plus I can work from home, which allows me to see my family each morning.

Adoptive Dad?
I was in the 4th year of classes at my university to become something other than a teacher and was very unhappy. I thought it was too late for me to change my career path, but a friend of mine convinced me that I could stay in school longer and do something I wanted, which was teaching. I talked to my mentor, my former high school math teacher, and he told me all about teaching. My parents thought I would be a great teacher and would love it, and they are right. Twenty years of teaching with no end in sight, and I cannot thank my friend enough for helping me to change my mind. Students are a joy to be around, and they are a blessing daily.


We have an extensive database of families that are currently waiting for the opportunity to adopt your precious baby.

CONTACT US TODAY
FOR YOUR FREE
NO OBLIGATION CONSULTATION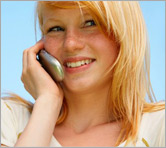 For Your FREE No-Obligation
Consultation1-877-550-3770

REQUEST A FREE ADOPTION INFORMATION KIT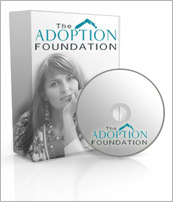 Your information is confidential.
Information will be mailed in an unmarked envelope.
Financial Assistance (as allowed by state law)
Information about our Free Housing for Birthmothers