Christopher and Norma
In March of 2013, Norma and I purchased what we consider to be our "dream home." It is on 17 acres, on the outskirts of town. We love "country living" with its pure, clean air, God's creatures, no traffic, and the best neighbors you can ask for. We refer to our neighbors as our "country family" as everyone looks after each other. We grow gardens, raise chickens, and share the products. Our home is filled with love, and is large enough to raise children.
Describe your childhood (adoptive mom & adoptive dad):
Norma: My childhood was great and I enjoyed every minute of it. I grew up in North Dakota with five older sisters and one older brother. I was the baby of the family. We were migrant workers, so we all had to work when we could, but I still had an enjoyable childhood, playing and doing fun stuff.

Christopher: I grew up in a small town. My childhood was always very fun as my family has always been very close. I had many good times playing at Memaw and Papaw's house. My mom and dad divorced when I was 12, so it was just my mom and my two brothers, but we were always taken care of. My mom struggled, but gave us everything we needed and taught us everything as well.
Tell us about your home?
We live on a ranch/farm. Our house sits on 17 acres and is about 10 minutes outside of town. It's a 3 bedroom, 2 bath brick home and is very spacious. It has an office, garage, mud room, laundry room, huge living room, tons of storage space and a warm, cozy kitchen and dining area. We love the country atmosphere. We have our own garden and raise chickens, so we share produce and eggs with our families.
When you have a 3-day weekend, what do you like to do?
The good thing is we both enjoy similar things. If we have a 3 day weekend, we usually have a cookout with family one of those days, then go to a movie and relax. We usually work around the house and tend to all of the animals. We may go dancing, or out to eat. Our nieces have softball games and dance classes, so we also go there when we get a chance.
Do you have pets? If so tell us about them?
We have 2 dogs. Blanca is a Great Pyrenees and she is a sweetheart. She is a wonderful country dog, and she likes to keep all the varmints away from the house. Our other dog is a Teacup Chihuahua and his name is Canello. He thinks he is a little mean boxer, which explains why we named him Canello. He will just lick you to death. We also have a cat, but she is pretty much the neighborhood cat as she comes and go as she pleases. We also have chickens and a donkey, too.
What do you hope to teach your children?
We want to teach our child everything we possibly can. Honesty, responsibility, good manners and morals, country living, sports, hunting, dancing, different languages, the importance of hard work, etc. There is just so much in life to teach and learn. When they get old enough to decide what they want to learn, we will support them 100% - whatever that may be. With my dad not being around as much as he should have, I realize how much I needed him there, and I learned a hard lesson from that. I will be there for my child. I will always be there to teach him/her along his/her journey in life!
Describe your neighborhood?
We live on a road that has very little traffic except for the tractors that pass by. We are surrounded by lots of fields, livestock, and crops. We have a few neighbors down the road and we are all like family. We talk almost daily, and everyone helps each other out with everything. They are just a phone call away. Crime is almost non-existent where we live. It's just a very peaceful and quiet place to live.
What will you tell your child about his/her birthmother?
We will tell our child all about his/her birthmother and the adoption process when the time comes. We will explain that it was the bravest and toughest decision that anyone could ever make, and she did it out of love. If our child wants to contact his/her birthmother when he/she is old enough, that is fine by us. We will support him/her 100%.
It's Daddy's day - what activity do you want to share with your child?
I look forward to just spending the entire day with our child, and letting him/her choose what we do. As long as I'm with him/her, that is all that matters. It would make me the happiest man around.
What kind of education are you hoping to provide for your child - Private or Public?
Private school would be our choice. I went to a private school until 6th grade and then moved to public school as my mom could not afford private any longer. I think I received a better education when I was in the private school. There are just so many students in public schools and the supervision seems limited.
How did you come to the decision of adoption?
We have been trying to conceive a child for many years, and due to my infertility issues, we can't on our own. We saved our money for years and went through the in-vitro process, but were unsuccessful. It was a long journey and very stressful. After many years of considering adoption, we decided that there are too many kids that need a good, loving home in this world, and deserve the chance to be all that they can be. Also, a good friend of ours adopted, and their child has been a blessing for them. While looking into adoption, it just made us feel like this is want is meant for us!
What faith will you raise your child?
Christian. We were both raised Catholic, but are open to exploring other faiths.
What kind of a relationship do you hope to build with your birthmom through her pregnancy?
We hope to build a great relationship with her as this is her beautiful child she is bringing into the world. We can only imagine how hard this unselfish decision could be. We would want her to know we will be there for her along the journey. We would love to know all the details along the way, as we would love to begin the bonding process when the baby is growing inside her.
How did you meet?
Norma and I met by chance (or fate) in 2005. I went to a family get-together with her cousin in a city that was 400 miles away from my hometown. I knew how special Norma was as soon as I met her, and I wanted to get to know her better. Our time together in the beginning was limited because of the distance, but I took every opportunity possible to spend time with her. After six months, I convinced her to move to my hometown. A year and a half later, Norma asked me to be her husband. That was a very bold move for Norma, who appears timid and shy until she gets to know you! We married on August 8, 2006 in North Dakota while visiting her parents. We made our home in my hometown.
What was your relationship with your parents like (adoptive mom & adoptive dad)?
Norma: I have a strong, and loving relationship with both of my parents. I do not get to see them as often as I would like, but we talk on the phone every day.

Christopher: My mom and I have a great relationship. We talk every day and see each other several times a week. I have not seen or talked to my dad in over 2 years. I've tried to work things out with him several times, but have not yet been successful. He is an unhappy person, and wants everyone to be the same. He is by no means a role model, and I choose not to allow his lack of value and morals to impact my life and drag me down.
What attracted you to each other?
Norma: Chris was a cute guy that was very polite, and seemed to have his life together. I was comfortable enough with him to actually talk to him and I enjoyed his company.

Christopher: Norma was just beautiful and she was as sweet as can be. After I finally got her to talk to me, since she is very shy, I just knew I had to get to know her more.
Please describe your personalities (adoptive mom & adoptive dad):
Norma: I am very shy at first, but then I'm very open once I get to know you. I am honest, caring, responsible, sweet, and a hard worker.

Christopher: I am very considerate, strong willed, and outgoing. I've never met a stranger, and I am willing to help anyone at anytime.
What are your hobbies (please share those you enjoy as individuals and those you enjoy as a couple):
Norma: I love Zumba, dancing, cooking, gardening, going to the movies and shopping!

Christopher: I love hunting, fishing, agriculture, farming, working, animals, welding, wood work, and going out to dinner and to the movies.
When you close your eyes and see yourself holding your precious baby in your arms what are your thoughts regarding the birthmother?
It makes me want to cry, but then I smile. I know she is doing this for her child's wellbeing, but I can't imagine what she must be going through and how hard it will be on her. I know it would be the best blessing we could ever think of. We could sit there for weeks just holding our baby in our arms while recognizing our miracle.
How will a child enrich your life?
A child will complete us. We have a great life together, but we want a child more than anything in the world. We wouldn't feel that empty hole in our hearts any more. When we go places, it makes us cry because of how much we want it to be us holding a child or playing on the playground with them. It really would be the best thing to ever happen to us in our life.
Why did you each choose the career path you decided on?
Norma: I have always been a hard working and hands-on person, so, with that being said, working in a factory is where I feel comfortable. I grew up working in the fields doing manual labor, and what I do now is very similar. I did not have the opportunity to finish school or go to college, so my choices have been more limited. I now have the utmost respect for a good education.

Christopher: After going to college for a year, I just didn't feel like that was for me, so I went into the transportation field. That is what I am still doing today, and I enjoy it and make a good living do it.


We have an extensive database of families that are currently waiting for the opportunity to adopt your precious baby.

CONTACT US TODAY
FOR YOUR FREE
NO OBLIGATION CONSULTATION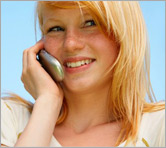 For Your FREE No-Obligation
Consultation1-877-550-3770

REQUEST A FREE ADOPTION INFORMATION KIT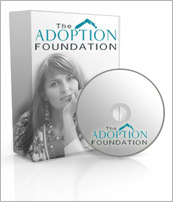 Your information is confidential.
Information will be mailed in an unmarked envelope.
Financial Assistance (as allowed by state law)
Information about our Free Housing for Birthmothers