Delilah
I know you are a making an unnatural, yet beautiful, decision in considering placing your baby for adoption, and I respect whatever decision you decide to make. I canít even begin to imagine all of the emotions you must have and the difficult time you must be experiencing. My heart truly goes out to you. I canít take that pain away, but what I can do is tell you about the wonderful life I will provide for your baby.
Describe your childhood (adoptive mom & adoptive dad):
My childhood was amazing! It was always filled with love, laughter, and many joyous times. Growing up my dad was in the Navy so we moved often. Through elementary school my sister and I enjoyed it, it gave us the chance to see and experience many places and always make new friends. I could usually be found outside playing, having friends come over, building tree "forts" and playing whatever games we could come up with. Through junior high and high school we lived in the same city and I stayed busy with many activities, sports, school functions and anything I wanted to get involved in. I was always encouraged to follow my dreams and my childhood shaped who I am today.
Tell us about your home?
I live in a beautiful 3 bedroom, 2 bath home in a quiet upper middle class neighborhood near an elementary school. It has granite counter tops, a large backyard and spacious front yard. I have a large dog run in the back, an extended back patio, and plenty of grass space. It has a large open floor plan and it has been decorated in a way that really makes my home feel warm and inviting.
When you have a 3-day weekend, what do you like to do?
There are several things I enjoy getting the chance to do on three day weekends. During the spring and summer months my family and I like to go camping at a lake here in town. I've also been known to take a mini vacation and go out of town for a few days, sightsee other cities, visit extended family and friends, and enjoy extra time with family and friends here in town. I love using three day weekends to get the chance to do things that I donít get to do on a routine basis. I always manage to have fun and love being spontaneous.
Do you have pets? If so tell us about them?
I have two dogs. They are both yellow labs, one female and one male. My girl is Apple Jacks and is very sweet and loving and loves to be loved on. Very much an affectionate dog. Lucky Charms is my male dog, he is also very sweet, energetic, and smart. He definitely has his own personality. They are both my running buddies and enjoy going on walks, runs, as well as being around people of all ages.
What do you hope to teach your children?
I hope to teach my child/children to live life to the fullest, to love others and God. I hope to be the kind of mom my parents were to me. To instill in them a set of good morals and ethics, a sense of right and wrong, to be Godly people, to have faith, help others, to be honest, trustworthy, and to work hard as well as to always follow their dreams.
Describe your neighborhood?
Most of my neighbors are relatively younger in age and there are a lot of young school age children in the neighborhood. There is an elementary school just down the street from my house as well and a park nearby. It is a middle class neighborhood and known to be safe.
What will you tell your child about his/her birthmother?
Once my child is old enough to understand, I plan to tell them that they were adopted and all of the information I have available regarding their birth and birthmom. I plan to share with them anything the birthmom would like for me to share and let them know that their birthmom loved them and because of circumstances at that time in her life she wasn't able to give the child the best home she thought they deserved. She made the very tough decision to choose adoption so her child could have a chance for a better life and that because of that I am eternally grateful she gave me the chance to raise her beautiful child.
What kind of education are you hoping to provide for your child - Private or Public?
I plan to have my child in public school as well as have him or her in different extracurricular activities and sports depending on the child's interests. We have a wonderful school district here with great academics and extracurricular opportunities.
How did you come to the decision of adoption?
Adoption is something that has been in my heart since I was 21-years-old. At the time I went to a meeting to do foster adopt. I quickly realized that I was entirely way too young and that it wasn't the right time in my life as I was going to be in grad school soon. I knew then this was God's way of preparing me for what the future held and trusted when the time was right He would let me know. Years later I have been out of school and working as an Nurse Practitioner and greatly desire to be a mom. I know the time is right that I can provide the best home possible to a beautiful child, and am excited at the chance to be a mom.
What faith will you raise your child?
I plan to raise my child in the Christian faith.
What kind of a relationship do you hope to build with your birthmom through her pregnancy?
Through the pregnancy I am open to building whatever type of relationship the birthmom desires, whether she wants to know me or would prefer not. This will be her decision and I will do my best to accommodate what she would prefer through her pregnancy.
What was your relationship with your parents like (adoptive mom & adoptive dad)?
All throughout my childhood, teenage years, and even now in adulthood I have been very close to my parents. I see and talk to them every day and they are a substantial part of my life. I have always known how much they love me and I love them dearly. I can always count on them to be there for me, to lend a helping hand, listening ear, or just have fun with. They are both so full of life and a never ending supply of love for all they meet.
Please describe your personalities (adoptive mom & adoptive dad):
I would describe my personality as being fun, responsible, and energetic. I'm very patient and also very kind. I would say that I am calculated in that I analyze how choices and decisions I make will affect my future and others and what implications they may have. I can be a little shy or quiet at times particularly when I donít know people very well. However the longer I work as an Nurse Practitioner the less shy and quiet I have become over the years. I love to have fun, laugh, experience and learn new things, as well as to live life to the fullest.
What are your hobbies (please share those you enjoy as individuals and those you enjoy as a couple):
I have many hobbies, I love being outside, seeing nature, kayaking, wake boarding, running, and working out with friends. I also love baking and cooking and enjoy making foods look gourmet and fancy. I enjoy experimenting with recipes and altering them to tastes my family and I enjoy. I also enjoy getting the chance to be crafty and sewing. I was really excited to have sewed my first quilt this past year as well as to have run my first half marathon. I have fun in whatever I'm doing and love spending time with family and friends.
When you close your eyes and see yourself holding your precious baby in your arms what are your thoughts regarding the birthmother?
My thoughts are how amazing this precious child is and how grateful I am for the birthmom that she picked me and entrusted me to raise this beautiful child. Of how her decision must have been very tough and heart wrenching for her to make and the grief she must have gone through in coming to this decision. That she knew in her heart what was going be best for this child and had the courage to make that decision even though it must have been incredibly difficult. I have nothing but gratitude for the birthmom as well as sympathy for the rush of emotions I know she must be experiencing.
How will a child enrich your life?
I have known from a very young age that I wanted to be a mom and have looked forward to the day when I can raise a child. I will give my child the same love and support I had as a child, allow him/her to see and experience things I've enjoyed and encourage him/her to follow their dreams and make them their reality. I know a child will enrich my life greatly as a child will add more purpose, pride, and infuse fun as well as enhancing my identity. I truly believe many great things come from having children and eagerly await the opportunity to be a mom to a child.
Why did you each choose the career path you decided on?
Through junior high and high school I knew I wanted to go into the medical field and as time passed and I got closer to graduation I had decided that I was going to get a bachelors in nursing and then go on to medical school; however, after starting nursing school I was introduced to Nurse Practitioners and realized I would get to do the same thing so I went to graduate school to be an NP. Growing up I'd always taken an interest when going to the doctor's office. I remember being really excited as a kid when the pediatrician would let me look in my sister's ear using an otoscope or let me listen to my heart and lungs with his stethoscope. I thought it was the coolest thing and knew it was the field for me and it also allowed me to help others and be of service to others which I truly enjoy.


We have an extensive database of families that are currently waiting for the opportunity to adopt your precious baby.

CONTACT US TODAY
FOR YOUR FREE
NO OBLIGATION CONSULTATION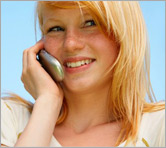 For Your FREE No-Obligation
Consultation1-877-550-3770

REQUEST A FREE ADOPTION INFORMATION KIT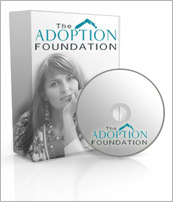 Your information is confidential.
Information will be mailed in an unmarked envelope.
Financial Assistance (as allowed by state law)
Information about our Free Housing for Birthmothers