Michael and Andrea
Our names are Mike and Andrea, and we are so excited about the opportunity to become parents. We can't begin to understand how difficult this decision is for you, but we want you to know we are praying for your strength and direction throughout your adoption journey. You have already made a brave decision in choosing life for your child. We would be honored to love, provide for, and guide him or her throughout his or her life.
Describe your childhood (adoptive mom & adoptive dad):
Andrea: I grew up in a small town, and, as only child, the close, life-long friends I made became like family. I was lucky to attend a private, Christian school, where I played basketball and participated in academic competitions. I loved to go on vacations with my parents and spend time with my extended family.

Mike: I grew up with 3 brothers, so my parents had to work hard to support us boys. We may not have had a lot, but we always had what we needed. With 2 older brothers, I got my share of being picked on, but it was all done in love and fun. We always had each other's backs and were very close. I attended public school, where I made a couple close friends that I consider family.
Tell us about your home?
Our home may not be overly-fancy, but it is comfortable and homey, with a splash of country. Our house is always open to family and friends. It's a place for love, laughter and fellowship. We love having kids come over, and have a ton of toys, books and games ready to entertain them.
When you have a 3-day weekend, what do you like to do?
We love to take mini-vacations when we have a chance; though sometimes it's nice just to relax at home and catch up on our together time. We also enjoy doing little home-improvement projects around the house.
Do you have pets? If so tell us about them?
We have 2 loving cats, Jackson and Sadie. They are our entertainment and companions, and we couldn't imagine not having them in our family.
What do you hope to teach your children?
We want to teach our child to be responsible and giving. We want to show him/her the love of God, so he/she can show others His compassion and love. We hope our child will grow up with a good sense of morals and integrity.
Describe your neighborhood?
We live in a nice neighborhood that is within walking distance of the two best parks in town. We have fabulous neighbors who are always willing to lend a hand and we value their friendship.
What will you tell your child about his/her birthmother?
We will be honest with our child and tell him/her all that we know about their birthmom. We want him/her to know where he/she came from and that she loved her child and wanted to give him/her a great home.
It's Daddy's day - what activity do you want to share with your child?
I would love to take our child to experience something new, whether it's a day at a fun learning center, a trip to the apple orchard, or a baseball game. A special outing may not always be possible, but I would want to do something that's special to our child. We could play his/her favorite game or watch his/her favorite movie…any time spent together is special.
What kind of education are you hoping to provide for your child - Private or Public?
We would love to send our child to the same private school that I (Andrea) attended. The small classroom sizes, excellent academics and Christian-based atmosphere is ideal in our opinion.
How did you come to the decision of adoption?
We struggled with fertility issues from the beginning of our marriage, and we have always wanted a child. From the beginning of our journey to become a family, we have always talked about adoption and feel God guiding us in this direction.
What faith will you raise your child?
Our child will be raised in a Christian home filled with love and morals.
What kind of a relationship do you hope to build with your birthmom through her pregnancy?
We would love to have a relationship that is based on open communication and honesty. By knowing us, the birthmom can feel more comfortable in her decision and we can establish a good relationship to last a lifetime. By getting to know her, we will have the insight we need to answer the child's future questions about their birthparents and family history.
How did you meet?
When Mike returned from the military, he started coming to my church because his family had been coming there for a couple years. We became friends immediately, dated and got married within the next two years.
What was your relationship with your parents like (adoptive mom & adoptive dad)?
Andrea: I had a good relationship with my parents growing up. I always felt comfortable going to them for anything, and still do. I'm so thankful to have them nearby still.

Mike: As I have grown up, the relationship with my parents has become even stronger. I continue to value their input, support and faith-based ideals.
What attracted you to each other?
Mike always says it was my eyes and my smile that first attracted him to me. Andrea was instantly attracted to his helping personality and his smile. As we got to know each other, it was our faith and our shared desires for the future that were responsible for bringing us closer. Our compassion for children and others has tied us together even more.
Please describe your personalities (adoptive mom & adoptive dad):
Andrea: I can be a head-strong, yet compassionate, person who is not afraid to tell someone the truth. I am a go-getter, and give my all to anything I set to accomplish. I was brought up to have a good sense of morals and faith, and strive to display these in my everyday life.

Mike: I am a compassionate and empathetic person, who will go out of my way to help those in need. I believe I have a good set of morals established in my life, and continue to strengthen my faith every day.
What are your hobbies (please share those you enjoy as individuals and those you enjoy as a couple):
Andrea: I love to do anything creative, including craft projects and drawing. I also love reading, singing, listening to good music and baking. Together we like to travel and explore new places, take bike rides and walks, and watch movies.

Mike: I really enjoy cooking and trying new recipes. I have fun exploring music from new artists, watching a wide variety of movies, and playing video games with my brothers.
When you close your eyes and see yourself holding your precious baby in your arms what are your thoughts regarding the birthmother?
Gratitude and humility in the fact that a birthmom would choose us to raise her precious baby. This is a miracle that we have hoped and prayed about for years, and I will always be grateful to her for making our dreams come true.
How will a child enrich your life?
We cannot imagine not sharing our lives with a child…they brighten our lives in so many ways. The way they see things with fresh eyes is so amazing to us, and we can't wait to introduce them to all the things life has to offer.
Why did you each choose the career path you decided on?
Andrea: From the time that I was little, I have always loved art - it was one of my favorite classes throughout school. Now that I'm a graphic designer, I love to be able to use my creativity to get people's messages out to the public.

Mike: I have always been a helper - if I see someone in need, I want to do what I can in order to make their life better. When I got out of the military, a veteran helped me adjust back to "normal life" and sign up for all the benefits I qualified for. Working with my fellow veterans will be a rewarding career after I graduate. I am excited to help others the same way I was helped.


We have an extensive database of families that are currently waiting for the opportunity to adopt your precious baby.

CONTACT US TODAY
FOR YOUR FREE
NO OBLIGATION CONSULTATION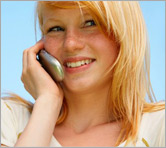 For Your FREE No-Obligation
Consultation1-877-550-3770

REQUEST A FREE ADOPTION INFORMATION KIT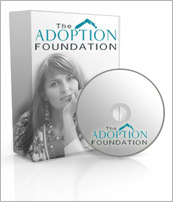 Your information is confidential.
Information will be mailed in an unmarked envelope.
Financial Assistance (as allowed by state law)
Information about our Free Housing for Birthmothers