Tommy and Brandi
What a selfless, loving, caring, and special woman you are to be making this life changing decision. There are not enough words that come close to expressing our gratitude for considering us as you search for the right family for your child. Should you choose us, not a day would go by that your sweet blessing wasn't told 'I love you', hugged, kissed, and taught about God. Thanks to you, we would become a complete family, and our hearts would be filled with immense joy and love.
Describe your childhood (adoptive mom & adoptive dad):
Adoptive Mom? I had a very good childhood. My dad worked very hard to make sure he kept a roof over our head and food in our belly. From the outside it looked like we didn't have much, but to us we were rich. We had so much love and fun in our home. Our neighborhood was perfect. My sister, cousin, and I would ride around the neighborhood on our bikes and would stay gone until dark. I was raised in church and taught Christian morals and values. I attended church camp every summer and participated in the youth dramas. One thing I really enjoyed was cheerleading. I was a cheerleader all through school, including college, and kept good grades.

Adoptive Dad? I was raised by loving and caring parents. Growing up it seemed like times were much more simple. I grew up in a rural area where everyone knew their neighbors. I spent as much time outside as possible. We grew up not having a lot of money, but it seemed we always had what we needed. I had family living all around me and was close to them. One thing I really remember was all the good vacations my parents took me on while I was young.

Tell us about your home?
We have a one-story brick home located in a nice subdivision. We have three bedrooms and two bathrooms. In the back there is a very nice patio and a fenced in yard.
When you have a 3-day weekend, what do you like to do?
If I am not scheduled to sing at church, we like to go to our cabin by a river. This allows us to just relax where it is nice and quiet. Sometimes, we enjoy just being at the house and doing things around there. Tommy will work outside the house while I will clean or do some redecorating. Maybe even just take it easy and watch movies. Other times we will spend time with our family and friends either cooking out or just catching up.
Do you have pets? If so tell us about them?
We have a black Pomeranian. She is absolutely sweet as can be. Her name is Zoe and she is a loyal and loving dog who is very well behaved. She is very good with children and harmless. We just love her and can't wait to share her with a child.
What do you hope to teach your children?
We hope to teach our child the Bible and everything in it. To love others and be respectful to everyone. Our child will be taught who Jesus and God are and what they have done for us. We want our child to know the value of hard work. Our child will know that no one is perfect and we don't expect him/her to be. Mistakes will be made and that's okay, because we will just learn from them and keep going. We will also teach our child humility and how to appreciate the things you have instead of wishing for things you don't have. As a teacher, I will start teaching our child academics as soon as possible.
Describe your neighborhood?
We couldn't ask for better neighbors. They are all so nice, friendly, and always willing to help in anyway they can. Our neighborhood is quiet and is located in a mid-sized subdivision. We have signs up in our neighborhood reminding people to drive slowly because there are children in the neighborhood. It is very safe around our neighborhood.
What will you tell your child about his/her birthmother?
We would tell our child that his/her birthmother is a very brave, courageous, selfless, and beautiful woman; and that she loved him/her so much, that she wanted a better life for him/her. We would also tell our child that God sent him/her to us, and that we had prayed for a child from the right birthmom and she was it.
It's Daddy's day - what activity do you want to share with your child?
I would like to attend church and lunch with my child and wife. Then I would like to do some activities outside with our child. I would want to do anything that he/she would like to do. It really depends on the gender and his/her age at the time on what specific things I would like to do with our child. Every day with him/her will be a blessing.
What kind of education are you hoping to provide for your child - Private or Public?
I, Brandi, teach Kindergarten at a public school, so that is where our child will attend.
How did you come to the decision of adoption?
We are unable to conceive and want to experience raising a child together. We have done a lot of praying about it and we both came to the choice of adoption and felt that is where God was leading us. We are both extremely excited about the journey that God has put us on and can't wait to see our child.
What faith will you raise your child?
Our child will be raised as a Christian.
What kind of a relationship do you hope to build with your birthmom through her pregnancy?
We would love to have a friendship built through her pregnancy. We want her to know that she can call us anytime she needs someone to talk to or if she has any questions. We want her to feel comfortable and at peace with her decision and not worried the whole time. We want her to know that she is loved and being prayed for daily, and that she is a blessing to us and appreciated beyond measure.
How did you meet?
Tommy and I met through our jobs. He had asked me a question regarding an event we usually did for the insurance companies. I told him I would email him the information. Once I got the information to him, he ended up emailing me back and asking me out on a date.
What was your relationship with your parents like (adoptive mom & adoptive dad)?
Adoptive Mom? I was really close to my dad growing up, but now I am close to both of them. I have the best parents in the world. They have supported me through everything and have loved me unconditionally.

Adoptive Dad? My relationship with my parents was good. I respected and appreciated everything they did for me. They loved me and always showed it.
What attracted you to each other?
I, Brandi, was attracted to Tommy's smile and eyes. They are gorgeous! He has a great personality as well. Brandi's outgoing personality really stood out to me. She was beautiful inside and out, which is what attracted me the most.
Please describe your personalities (adoptive mom & adoptive dad):
Adoptive Mom? Outgoing, easy to talk to, great listener, happy, free spirited, spiritual, soft hearted, caring, loving, encouraging, and dedicated.

Adoptive Dad? Hard working, laid back, positive, shy, caring, loving, and fun.
What are your hobbies (please share those you enjoy as individuals and those you enjoy as a couple):
Adoptive Mom? Singing, running, travelling, cooking, crafting, going to the river, shopping, coaching cheer, going to football games, and working out.

Adoptive Dad? Running, hunting, travelling, grilling, going to the river, going to football games, working around the house/cabin, and refereeing basketball.
When you close your eyes and see yourself holding your precious baby in your arms what are your thoughts regarding the birthmother?
I am so appreciative of her and thank God for sending her to me. I think of how selfless and brave she was to make this difficult decision. How she has changed my life for the better and has made me a mom! I am thankful for her because she has given me something I have always wanted and wouldn't have otherwise had on my own.
How will a child enrich your life?
A child will just make our life complete. Right now there is just this hole and a child will fill it. We can't help but smile when we think about holding our child. We can hardly wait. A child will help us realize even more how great God is and how truly blessed we are. This child will give us the family that we are wanting to have together. He/she will give us the opportunity to raise a Godly child who will carry on our Christian belief and reach out to others.
Why did you each choose the career path you decided on?
Adoptive Mom? I absolutely love kids and I love education. So, being a Kindergarten Teacher is the perfect job for me. I love going to work everyday and really enjoy it. It's such a joy seeing the students progress and get smarter as the year goes by. Their little faces just light up when they do something right or by themselves. That is the best part of my job.

Adoptive Dad? I simply chose my career because a friend told me about it right after college. It required the degree that I had and started off with great pay and benefits. I have always enjoyed my job.


We have an extensive database of families that are currently waiting for the opportunity to adopt your precious baby.

CONTACT US TODAY
FOR YOUR FREE
NO OBLIGATION CONSULTATION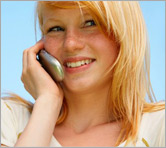 For Your FREE No-Obligation
Consultation1-877-550-3770

REQUEST A FREE ADOPTION INFORMATION KIT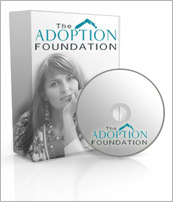 Your information is confidential.
Information will be mailed in an unmarked envelope.
Financial Assistance (as allowed by state law)
Information about our Free Housing for Birthmothers