Kimberly
I will be a single mom and I wasnít sure exactly what that meant until I became a foster mother to a neglected, malnourished fifteen month old girl. I only had her for a short time, but she left an indelible mark on me. It broke my heart to let her go and that was the moment I realized adoption is not settling. It is an amazing opportunity of choice.
Describe your childhood (adoptive mom & adoptive dad):
I grew up in upstate New York in the country. I went to private schools up until high school. I have an older sister and an older brother. We spent a lot of time outdoors for fun and for work as we grew a lot of different fruits and vegetables which we canned or froze. My mother stayed at home except for teaching music at our school when we were young. She later taught music out of our house as we got older.
Tell us about your home?
My home is within walking distance from seventeen miles of hiking trials. It is located in a quiet and family-oriented neighborhood. I have plenty of play/activity space inside for when it's too hot to go outside. In the cooler months there's plenty of room in the back yark to run and play, and someday soon I hope to put in a swingset, sandbox or pool.
When you have a 3-day weekend, what do you like to do?
Depending on the time of year I may go camping with friends or go to the beach. When it's too hot to be outside I work on home improvement projects, read and work on my books. Most often I will focus on finishing projects or other activities that due to my schedule are only partially complete.
Do you have pets? If so tell us about them?
I have a German Shephard/St. Bernard rescue named George. He's about seven years old. He's amazing with kids and has been around them since he was a puppy. He really proved how wonderful he is with kids when I had my foster daughter with me. He was very protective of her and loved to lick her face and her feet which sent her into fits of giggles. Although he's big, he is very gentle. He seems to know that children are vulnerable and is very well-mannered around them.
What do you hope to teach your children?
I hope to teach my children to believe in themselves first and foremost. I will want them to know that they are capable of doing anything as long as they are dedicated to the task. I also hope to teach them that failure is okay and is a part of life. It's not a bad thing unless they let it get them down. I hope they will learn from this specific situation that things don't always turn out as you plan, but that doesn't mean they can't be wonderful.
Describe your neighborhood?
I live in a very family-friendly neighborhood with lots of children. My house is on a cul-de-sac, so it's safe. There are plenty of fun outdoor spaces throughout the neighborhood, which include basketball hoops, jungle gyms, sandboxes, tennis courts and hiking trails. The community is very social and there are planned events year-round like Easter Egg hunts, Halloween parties, movie nights, etc.
What will you tell your child about his/her birthmother?
That she is incredibly brave and strong to make such a difficult decision. Obviously she loves you very much as she decided to give you a life that, at the time, she couldn't provide. What an amazing sacrifice she made and she deserves respect and appreciation for making such an incredible sacrifice.
What kind of education are you hoping to provide for your child - Private or Public?
Private
How did you come to the decision of adoption?
I was a foster mother to a neglected, malnourished fifteen month old girl. I only had her for a short time, but she left an indelible mark on me. It broke my heart to let her go and that was the moment I realized adoption is not settling. It is an amazing opportunity of choice. I feel blessed to have had her in my life and even though I know she wonít remember me specifically, I hope she remembers she was loved and cared for by someone who only wanted the best for her.
What faith will you raise your child?
Non-denominational Christian
What kind of a relationship do you hope to build with your birthmom through her pregnancy?
I hope she will come to trust her decision in choosing me. I can't imagine all the different things that must be going through her mind when making the choice, so I want to do whatever I can to reassure her that she's making the right decision.
What was your relationship with your parents like (adoptive mom & adoptive dad)?
I love my parents. If I am half the mother to my children as my mom was to me then I will be the best mom on the planet; that's how much I love my mother. My father is the first person I go to when I need advice about finances, retirements, buying a house, anything related to money, investing or intellectual development. They taught my silblings and me to be strong and independent. There's nothing I will ever be able to do to show them how much I appreciate them. They will have been married for 48 years this July.
Please describe your personalities (adoptive mom & adoptive dad):
Iím very calm and have an even personality. I donít lose my temper or my patience easily. I strive for balance in all things which I believe helps get me through difficult situations. I believe a healthy diet, exercise and intellectual stimulation are the keys to that balance and I strive to touch on those elements in my daily life. I push myself out of my comfort zone often and try to do something different at least once a month.
What are your hobbies (please share those you enjoy as individuals and those you enjoy as a couple):
Any outdoor activities, reading, writing mystery novels, home improvement, going to the movies/sporting events, and hanging out with family/friends.
When you close your eyes and see yourself holding your precious baby in your arms what are your thoughts regarding the birthmother?
How brave she is and how grateful I am that she chose me. I will strive to ensure that she never regrets her decision, not just for her child, but for her also. I can't image how difficult it is to come to the decision of adoption. I have the deepest respect and admiration for her because she has chosen to give her child an opportunity for a better life.
How will a child enrich your life?
What an amazing opportunity to see the world through the eyes of a child. As we get older things become so jaded or hackneyed that we don't appreciate the simplest things. To see the world through the eyes of a child will remind me how wonderful things are and relearn how to appreciate all that life has to offer.
Why did you each choose the career path you decided on?
I work for a large multi-national company in Information Technology. My first love has always been books and I have a B.A in English. I still love to read and write and have written three books, recently publishing my first. Iíd love to make a living as a writer but Iím in a situation my father refers to as "the golden handcuffs," which means Iíve been very fortunate with my career and have found tremendous success, so itís hard to give that up. Even though my job isnít exactly what I expected I still believe in doing my best no matter the circumstances, which compelled me to get my MBA in 2007.


We have an extensive database of families that are currently waiting for the opportunity to adopt your precious baby.

CONTACT US TODAY
FOR YOUR FREE
NO OBLIGATION CONSULTATION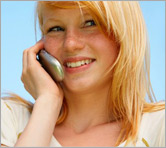 For Your FREE No-Obligation
Consultation1-877-550-3770

REQUEST A FREE ADOPTION INFORMATION KIT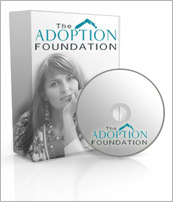 Your information is confidential.
Information will be mailed in an unmarked envelope.
Financial Assistance (as allowed by state law)
Information about our Free Housing for Birthmothers