Michael and Katie
Adoption is a true gift and most likely in our case the only road to a lifelong dream of parenthood. We can only imagine the courage it takes to consider adoption for your unborn child and truly do respect whatever decision you feel is best your baby.
Describe your childhood (adoptive mom & adoptive dad):
Katie: I grew up in a very loving home. My mom and dad were married and had a very strong relationship. As children we were raised to be responsible and to respect others. A motto we used was "treat others how you would want to be treated." I have two older sisters, and all three of us graduated from high school and felt education was important for our futures.

Michael: My parents were married but had a rocky relationship which ended in divorce. I lived with my father after the divorce and endured years of emotional and physical abuse. I no longer have a relationship with my biological father but have bonded dearly with my stepfather who married my mom over 20 years ago. My mom and I have always had a close relationship and my sister and I do as well.
Tell us about your home?
We own a spacious 3 bedroom, 2 bathroom, updated home in a family friendly neighborhood. Our lot is large with mature trees and plenty of space to garden or play.
When you have a 3-day weekend, what do you like to do?
We enjoy spending spare time with extended family and close friends. We enjoy camping, fishing, barbecuing, playing cards, camp fires, and relaxing in the comfort of the great outdoors.
Do you have pets? If so tell us about them?
We have 2 cats who are both very friendly, Jasmine is calico and about 16 years old, but has a lot of love left in her. Oliver is an 8-year-old cat who is black and white. He is very laid back and lovable. We also have 1 dog, Winston, who is a 7-year-old Italian greyhound. He is spunky and full of love, and spoiled rotten.
What do you hope to teach your children?
We hope to raise a child who is trustworthy, loving and well mannered. We also hope to teach the importance of education and strong family relationships.

Describe your neighborhood?
We live in a suburban neighborhood which is well developed and family friendly. Our direct neighborhood is mostly single family homes, although there are schools and amenities nearby.

What will you tell your child about his/her birthmother?
We want our child to be raised knowing that their birthmother was courageous, strong and able to make the dreams of his/her adoptive parents come true.
It's Daddy's day - what activity do you want to share with your child?
I would start the day off with a trip to the local zoo, have a little lunch or, better yet, a picnic. In the afternoon I would like to take the baby and the dog for a walk to the park where we could play and spend quality time together. Then we would make our way home to spend the rest of the day with Mommy.
What kind of education are you hoping to provide for your child - Private or Public?
Public school - the district we live in has very highly rated schools with great educational programs.
How did you come to the decision of adoption?
After struggling with infertility for over 7 years we are ready for the sure thing and believe adoption is the path we are meant to take.
What faith will you raise your child?
Christian. We belong to a local Lutheran church, the same one where we were married.


What kind of a relationship do you hope to build with your birthmom through her pregnancy?
We hope to build a trusting relationship with the birthmother as we know that both parties are in a vulnerable state.

How did you meet?
We met at work. Katie was a cook for a senior dining program and Michael was the maintenance mechanic. The senior volunteers encouraged us to get together, and it was true love from that moment on. We have been in a
loving, genuine relationship since.

What was your relationship with your parents like (adoptive mom & adoptive dad)?
Katie: We were a tight knit family. We ate dinner together, spoke of our days and spent a lot of family time with one another. We are still very close.

Michael: I was very close with my mother, step-father, and sister. We spent a lot of time together going to church, eating meals and communicating about our lives. We are all still very close.
What attracted you to each other?
Our personalities were so similar and we enjoyed the same activities. We had a great connection and had good conversations with one another.
Please describe your personalities (adoptive mom & adoptive dad):
Katie: Funny, outgoing, creative, compassionate, hard working and warmhearted.

Michael: Affectionate, witty, charming, compassionate, easy going, and energetic.
What are your hobbies (please share those you enjoy as individuals and those you enjoy as a couple):
Katie: Sewing, crafting, baking, painting, reading.

Michael: Small engine repair, models, auto mechanics, motorcycle riding.

Together: As a couple we enjoy camping, fishing, gardening, home remodeling and repair and walking the dog.
When you close your eyes and see yourself holding your precious baby in your arms what are your thoughts regarding the birthmother?
What a hard decision you had to make! But thank you and God so much for making our dreams come true. I hope you have no regrets and always know that your child is loved very much and will be raised in a stable
home.
How will a child enrich your life?
It has always been our dream to become parents. We have such a strong marriage and believe that we have so much to offer a child. We believe a child would fill our lives with so much more love and joy.
Why did you each choose the career path you decided on?
Katie: I am a nurse in a senior, long term care facility. I have always enjoyed caring for others, and the elderly are my passion. They can be so spunky and full of encouragement.

Michael: I am a maintenance mechanic in a senior housing development. I love to fix things and ensure the building is properly maintained. I enjoy working with seniors and have great respect for them.


We have an extensive database of families that are currently waiting for the opportunity to adopt your precious baby.

CONTACT US TODAY
FOR YOUR FREE
NO OBLIGATION CONSULTATION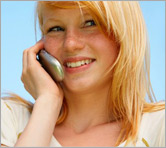 For Your FREE No-Obligation
Consultation1-877-550-3770

REQUEST A FREE ADOPTION INFORMATION KIT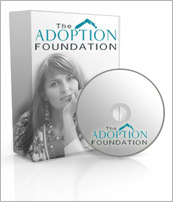 Your information is confidential.
Information will be mailed in an unmarked envelope.
Financial Assistance (as allowed by state law)
Information about our Free Housing for Birthmothers