Matthew and Karina
Rarely are we ever faced with the ability to change so many lives. You have the chance to shape and mold the perfect place for your child while offering a sense of wonder, joy and amazement to a happy, loving couple. Although I cannot possibly imagine how difficult this decision is for you, we hope itís reassuring to know that we will do everything in our power to be sure your baby has the very best life has to offer. This is our pledge to you.
Describe your childhood (adoptive mom & adoptive dad):
Karina: I was born in a small town in El Salvador and had lots of friends. We lived on a farm and I had fresh foods all the time. We sold some of our food, but what I remember most was the importance of everything and how it was connected. My grandmother was always cooking and telling me life stories, my mother had me feeding the pigs and playing in the sugar cane fields, but I liked eating mango and swimming in the river best.

Matt: My childhood is easy to describe. I had a great older sister, a great mother and father that cared for me. I had a lot of good friends that I spent my time with. As a child in New Jersey my friends and I would catch lightning bugs at night or play tag, play baseball or ride skateboards. In the winter we built snow huts and had snowball fights. It was really everything that I wanted, and a bunch of stuff I didn't know I wanted, but all in all, it was fantastic.
Tell us about your home?
Our home is quite complete. We have a 5 bedroom home with 4 baths, a gourmet kitchen, swimming pool and hot tub with solar heating. Our street is a cul-de-sac and has 12 homes on it and all the houses have kids -- about 27 of them and counting. We really enjoy being home, at work or on holiday and enjoy cooking as much as eating out. We have bikes, walking trails, skateboards, scooters, frisbees and much more. I couldn't image living anywhere else.
When you have a 3-day weekend, what do you like to do?
It really depends on what the family is doing. Madison might have horseback riding, and Brooke is in mixed martial arts. We like to take the kids surfing or go to the trampoline park. Sometimes we go on camp outs, other times we travel.
Do you have pets? If so tell us about them?
We have two dogs and two cats. Our dog, Gidget, is about 15-years-old and is a little princess. Ben is about 9 and loves to run. They're both very small Chihuahuas and have their own personalities. The cats do too. Sheba is all black and is the boss. He lays on his back in the sun all day. Snoopy is just as he sounds: inquisitive and cautious. All of our animals will come out and meet you with playful personalities.
What do you hope to teach your children?
Currently we teach our children manners, reading, writing, art, to respect others and stand up for what you believe in. Matt constantly tells them, "you do not need to be right to be happy." This was a lesson that was hard for him to understand growing up. Most of all we teach them to love each other and always protect their family.
Describe your neighborhood?
We have some of the best neighbors ever. Last friday night we watched a baseball game with two of them. We have regular friday night BBQ's together. From lawyers to military, to police and computer programmers, we represent almost every part of America in a 12 house setting. It's perfect.
What will you tell your child about his/her birthmother?
We would be willing to share anything that we know about our child's birthmother.
It's Daddy's day - what activity do you want to share with your child?
On daddy's day, I'd like to BBQ for sure, maybe baseball, flying kites, surfing, volleyball, smash ball or watching cartoons with him for an hour. It's really his day too!
What kind of education are you hoping to provide for your child - Private or Public?
It depends on whether public is the right choice for him. If it's not challenging enough, then private might be the way to go. Every kid is different and you cannot put them in a box and say what's right or wrong until they start to develop.
How did you come to the decision of adoption?
The decision to adopt was easy. I never expected to find a life mate as perfect as my wife, and after the vasectomy several years ago, I had given up on any more children. That was until we started discussing our dreams and how much more complete they would be if we shared them with a child.
What faith will you raise your child?
Non-denominational
What kind of a relationship do you hope to build with your birthmom through her pregnancy?
We really want to know a little about her background, what makes her tick and what her expectations are for the gift she is giving us.
How did you meet?
We met at Costco.
What was your relationship with your parents like (adoptive mom & adoptive dad)?
Karina: My mother died when I was 14, but what little time I had was special. She always listened to me. My father worked hard on the farm and my grandmother took on a big part of raising me.

Matt: My relationship is great, and we talk every day.
What attracted you to each other?
I think we both shared a common interest in each other, along with a certain level of concern. We were both surprised at how similar our relationship backgrounds were and how well we fit with each other, on every level. It just seemed perfect.
Please describe your personalities (adoptive mom & adoptive dad):
Karina: Hard-worker, friendly, outgoing, loves fitness, enjoys fashion, kind, and not afraid to jump in and help.

Matt: Outgoing, an extrovert that enjoys people, a good party (whether I'm setting it up or going to it), likes working toward a common goal with or without a crowd. I am more of a doer.
What are your hobbies (please share those you enjoy as individuals and those you enjoy as a couple):
Karina: Working out, hiking, telenovellas, walking the mall, swimming at the pool or beach and doing activities with my husband

Matt: Working out, boogie boarding, swimming, beach activities, baseball, football, soccer, hiking -- you name it.
When you close your eyes and see yourself holding your precious baby in your arms what are your thoughts regarding the birthmother?
It's hard for me to imagine how difficult it must be to make such a decision (even if you know it's best) and the kind of heart wrenching drama associated with it. I guess I would imagine her as strong enough to do what's right, even while faced with adversity and fear.
How will a child enrich your life?
A child will enrich our lives through sharing common experiences and making them not so common. It's difficult to explain all the ways a child touches your life and easy to say they change your whole world. We're truly looking forward to that for our entire family.
Why did you each choose the career path you decided on?
Karina: I have always enjoyed working with people and helping others with advancement. My company has allowed me to blossom in their environment and move up the ladder.

Matt: For me, it was the most logical choice and the hardest to achieve. I like a good challenge.


We have an extensive database of families that are currently waiting for the opportunity to adopt your precious baby.

CONTACT US TODAY
FOR YOUR FREE
NO OBLIGATION CONSULTATION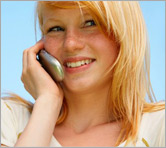 For Your FREE No-Obligation
Consultation1-877-550-3770

REQUEST A FREE ADOPTION INFORMATION KIT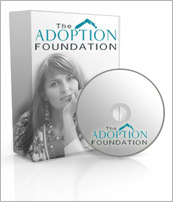 Your information is confidential.
Information will be mailed in an unmarked envelope.
Financial Assistance (as allowed by state law)
Information about our Free Housing for Birthmothers