Eric and Amy
Here are just a few promises we will make to you. We promise that we will always be there for your child with unconditional love and support. We promise to always keep his/her complete well-being in mind. We promise there will be lots of hugs and kisses, bedtime stories and laughter. We promise that every decision we make, no matter how big or small, will be made with the best of intensions for your child's future.
Describe your childhood (adoptive mom & adoptive dad):
Adoptive Mom? Eric jokes that I had a "Brady Bunch" childhood. I grew up in a suburban neighborhood with one older sister. Although we had our fair share of arguments growing up, to this day we are still the best of friends. We had a family cottage on the east coast that was built by my grandfather and we would spend the summers there with aunts, uncles and cousins. My parents have always been very supportive and nurturing and have always supported me in most of my life decisions growing up. They are still married and live 15 minutes from our home. My sister, who has 2 children, lives about 20 minutes away. We spend a lot of time with our family members.

Adoptive Dad? I had a very different upbringing than Amy. My father left our family when I was just 6 years old and we never saw him again. I have one younger brother and we were very close when we were growing up. We were very poor and often had to spend the summers with my grandparents working on their farm from morning until night while my mom worked. Although we struggled, we had a good childhood and my grandparents and mother instilled a lot of hard-working morals and values in us. Growing up knowing that my father left has made me a much stronger person and that much more passionate about being a good father and family provider.
Tell us about your home?
We live in a suburban community that has excellent schools and is filled with parks, lakes, a library, a zoo, and a major league baseball stadium. We live in a 2 story, 4 bedroom home with a large fenced in yard, a swing set, sand box and lots of toys! We have a family room, living room and a dining room that has become our main play area on the main floor. We also enjoy spending time at our family cottage in Michigan, which is next door to three other cottages which are owned by other family members.
When you have a 3-day weekend, what do you like to do?
We like to spend our time doing things with our daughter. We like to keep her active with both physical and fun learning activities. Our community has so many things to offer. We enjoy going to the zoo and to parks, boating, swimming, attending baseball games, going to the library and doing seasonal things like going to pumpkin farms and going to see Santa. We also enjoy just staying at home and playing games, reading books or watching our favorite Disney movies.
Do you have pets? If so tell us about them?
We have two wonderful dogs. We have a German Shepherd/Husky mix, BJ, who is a very sweet dog who loves to be around family all the time. We also have a Norwegian Elkhound who has always been a little guardian to our daughter since she was an infant. She too loves to always be by one of us and is always finding ways to slip into the action.
What do you hope to teach your children?
We hope to expose our children to as much as possible, academically, physically and artistically without being overwhelming. We hope to help them discover their passions and guide them on a path that will build on their talents. They will be taught how to be compassionate, responsible, productive adults who are strong and have a voice. We want to instill that with hard work and determination, anything is possible.
Describe your neighborhood?
We live in a safe, suburban neighborhood that is not far from a major metropolitan city, so we have access to just about everything. Our neighborhood is filled with young families whose children like to ride their bikes on the sidewalks, play ball in the street and go from yard to yard playing on their friends' swing sets. We have several parks, churches and the grade school within walking distance.
What will you tell your child about his/her birthmother?
We want to be very open with our child about how wonderful and special he/she is for being adopted. We want to encourage conversations about who he/she is, how he/she came to us and how we are the luckiest parents in the world to be given the opportunity to raise him/her. He/she will grow up knowing what a hero his/her birthmother is and the incredible love and strength it took for her to choose this path.
It's Daddy's day - what activity do you want to share with your child?
I love sports, nature and I'm a very active individual, so weather permitting, we will be outside hiking through woods, riding bikes, and maybe throwing and/or kicking the ball around. I love animals, so a trip to the zoo will definitely be in order, which just happens to be one of my favorite places to visit. Finally, we will make a pit stop at the ice cream parlor for a tasty treat before we head home.
What kind of education are you hoping to provide for your child - Private or Public?
We live in a community that has an incredible public school system in academics and sports so it is our intention to send our children to a public school.
How did you come to the decision of adoption?
We've suffered from fertility issues for many years. We were blessed to have a daughter through IVF, but have never ruled out adoption. After our daughter was born we tried IVF again and were unsuccessful so we made the decision to stop trying fertility treatments and add to our family in an incredibly special way, through adoption. We have several close family members who have wonderful families through adoption, so it was an easy decision to make. I think we always knew this was the path we were meant to take and we are so excited to finally be on it!
What faith will you raise your child?
Methodist.
What kind of a relationship do you hope to build with your birthmom through her pregnancy?
We've thought a lot about this and we're open to what she wants. We want our birthmom to know that we will be there as much as she feels comfortable with. We know her child will have questions about his/her mother, her pregnancy and his/her birth and we'd like to be able to share as much as possible. Although we will never truly understand what she is going through, we will share the emotions of a pregnancy and the loss of a child, ours being through miscarriage.
How did you meet?
We met at work. We are both animal lovers and worked at a pet store together during high school.
What was your relationship with your parents like (adoptive mom & adoptive dad)?
Adoptive Mom? I get along very well with my parents who live very close. My mom was a stay at home mom who loves kids. Once my sister and I were in high school she became a nanny for a couple families. She loves to do things with our daughter and is always there. My dad is retired and our relationship with him is also very good. He's somewhat of our "fix it" guy who loves to help us out with any kind of projects we have going on. He too loves to play with our daughter. We see them both a few times a week.

Adoptive Dad? My relationship with my father was a brief one and my memories of him before he walked out on our family when I was six years old are few and far apart. My relationship with my mother is fantastic. While one of the toughest and most determined individuals I know, she has always made love, hugs and kisses a top priority in our family. Her affection for family can be overpowering at times, but she means well and just wants the best for me.
What attracted you to each other?
We were actually good friends for many years before we started dating. One night we were out with friends and it just clicked for both of us. We were engaged a year later.
Please describe your personalities (adoptive mom & adoptive dad):
Adoptive Mom? I am a strong, outgoing person who loves to have fun and loves to laugh. I consider myself to be a giver. I enjoy doing things for others for no other reason than to be kind and with no expectation of anything in return.

Adoptive Dad? I am a caring, determined individual who believes that you should live life to its fullest, enjoy everyone and everything around you, take advantage of what life has to offer, and don't be afraid to pursue the things you love.
What are your hobbies (please share those you enjoy as individuals and those you enjoy as a couple):
Adoptive Mom? First and foremost I love to spend time with my family and pets. I also enjoy cooking, gardening, arts/crafts, interior design and sewing. Right now I am enjoying designing the nursery!

Adoptive Dad? Spending time with my family is also my favorite hobby. I enjoy reading and teaching sports to my daughter and playing with our dogs in the back yard. I also enjoy playing and watching sports and working with computers. Together we enjoy any kind of outdoor activities. We enjoy camping, hiking and going for walks. We also enjoy traveling.
When you close your eyes and see yourself holding your precious baby in your arms what are your thoughts regarding the birthmother?
I am both sad and thankful. I am sad that she had to go through this incredibly emotional journey and I know that she is feeling the pain of her loss. I am also thinking that she is the most incredible woman. To be able to do this for the love of her child and fulfill a dream of someone she's never met is more amazing than words can ever describe.
How will a child enrich your life?
Eric and I have always grown up with siblings. We always dreamed about having two or more children. This will allow our daughter to be a big sister and she is so excited about that! We would like the opportunity to love and teach another child to be an intelligent and giving adult and to give us the chance to see that through is an amazing gift.
Why did you each choose the career path you decided on?
Adoptive Mom? I have always been in sales type roles but always enjoyed the human relations aspects behind my job. I got into recruiting based on my passion for both. I have the opportunity on a daily basis to change people's lives. I help them reach their career goals, while giving them and their family a sense of security. It's very rewarding. I do this part time and also work from home so it's very flexible for our family life.

Adoptive Dad? I have always had a special talent working with numbers, through mathematics, statistics, and economics. I also enjoy working with people and have never envisioned myself as one who would sit in a cubicle all day behind a computer screen. My position as an Economist & Statistician offers the best of both worlds. It allows me to pursue my passion with mathematics, while also allowing me the opportunity to talk to and be with people.


We have an extensive database of families that are currently waiting for the opportunity to adopt your precious baby.

CONTACT US TODAY
FOR YOUR FREE
NO OBLIGATION CONSULTATION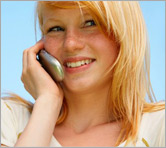 For Your FREE No-Obligation
Consultation1-877-550-3770

REQUEST A FREE ADOPTION INFORMATION KIT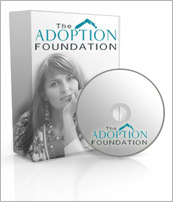 Your information is confidential.
Information will be mailed in an unmarked envelope.
Financial Assistance (as allowed by state law)
Information about our Free Housing for Birthmothers