James and Heather
You will never know the gratitude we have in our hearts for the courageous person who will help us make our dream of starting our family a reality. For so long, we have looked forward to the day when we will welcome the arrival of a baby into our lives. We're overwhelmed with joy just thinking about it. We can't wait to begin our family.
Describe your childhood (adoptive mom & adoptive dad):
Adoptive Mom? My mother was a stay-at-home mom. I have fond memories of getting off the school bus and having her waiting for me every day. I am an only child and spent a lot of time with both parents.

Adoptive Dad? I grew up the oldest of three and was surrounded by a big family of 20+ cousins. I liked to play the normal boy things with my brother like trucks, cars, and Star Wars, but also played the big brother role and entertained my little sister.
Tell us about your home?
The saying, "A good home must be made, not bought" is so true. We purchased our fixer upper ten years ago and have enjoyed making this house our home ever since. The house was built in the 1920's and has lots of character, including three stained glass windows, hard wood floors, and a coal cellar. We enjoy entertaining family and friends on all occasions.
When you have a 3-day weekend, what do you like to do?
We like to travel, exercise, work on our house, cook in, and dine out together. But most importantly, we just like to be together. We enjoy each other's company and look forward to coming home to spend time together – no matter what is planned.
Do you have pets? If so tell us about them?
No
What do you hope to teach your children?
We both come from close-knit families with strong values, and we want to instill those same values in our children. We want to teach them to treat everyone as equals, be respectful of others, and be appreciative for the things that they are blessed to have in their lives.
Describe your neighborhood?
Our neighborhood is quaint and no two houses are alike. Our street is still an original brick road where you can always find neighbors walking up and down the sidewalks, regardless of the time of year, and there is a traditional block party every fall. We love our neighborhood, and are very proud of what we've done to make our house our own. We're looking forward to raising children here one day soon.
What will you tell your child about his/her birthmother?
She is a courageous woman who had to make an incredibly difficult but responsible decision. The gift of adoption is the ultimate act of profound love and selflessness. Our hearts are filled with gratitude for her and her decision to select us to become parents.
It's Daddy's day - what activity do you want to share with your child?
I would enjoy doing anything with my child from mini golf, to bike riding, or just relaxing at home with a board game.
What kind of education are you hoping to provide for your child - Private or Public?
The public school district in our neighborhood is among the best in the state and has won multiple awards for its scholastic achievements.
How did you come to the decision of adoption?
After a long battle with infertility, we knew that adoption was how we were meant to begin our family.
What faith will you raise your child?
We were both raised Catholic and believe in a higher being, but at this time we are non-practicing.
What kind of a relationship do you hope to build with your birthmom through her pregnancy?
We hope to be a part of the baby's development by receiving doctor visit updates.
How did you meet?
We met in college and instantly became close friends. Soon after we fell in love.
What was your relationship with your parents like (adoptive mom & adoptive dad)?
Adoptive Mom? I am an only child and have always had a very close relationship with both of my parents. I am excited for them to become grandparents so I can watch them play and nurture my child like they nurtured me.

Adoptive Dad? I am the oldest of three children and have always been very close to my entire family. I still enjoy our annual vacation to Hilton Head Island that we have been doing together since I was very young.
What attracted you to each other?
We have a chemistry that started from day one. We shared similar tastes in music and movies, hung out in the same circle of friends, and shared similar family values.
Please describe your personalities (adoptive mom & adoptive dad):
Adoptive Mom? I have a happy-go-lucky attitude with a nurturing instinct.

Adoptive Dad? I am dependable and committed to my family, friends, career, and anything else I regard deeply.
What are your hobbies (please share those you enjoy as individuals and those you enjoy as a couple):
Adoptive Mom? Running, yoga, exercising, cooking, musical theater, spending time with family and friends

Adoptive Dad? Exercising, yoga, finding and exploring new restaurants, tennis, house projects, grilling, hiking
When you close your eyes and see yourself holding your precious baby in your arms what are your thoughts regarding the birthmother?
Gratitute. I would be so grateful that someone else has so selflessly given me this wonderful opportunity to become a mother.
How will a child enrich your life?
We have a great relationship now and it means the world to us to have the opportunity to begin our family and expand our love for each other with a precious new child.

Why did you each choose the career path you decided on?
Adoptive Mom? I took an instructional design class in college and knew it was the right path for me. I also did an internship my senior year as an instructional designer. I was lucky to find and start my first career job in the learning and development field just one month after graduating from college.

Adoptive Dad? I took video production classes in college and instantly loved it. I volunteered at the college campus TV studio throughout my school years, and was fortunate to land a job in video production just one month after graduating college. I have been at the same place for over 16 years.


We have an extensive database of families that are currently waiting for the opportunity to adopt your precious baby.

CONTACT US TODAY
FOR YOUR FREE
NO OBLIGATION CONSULTATION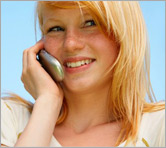 For Your FREE No-Obligation
Consultation1-877-550-3770

REQUEST A FREE ADOPTION INFORMATION KIT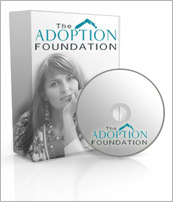 Your information is confidential.
Information will be mailed in an unmarked envelope.
Financial Assistance (as allowed by state law)
Information about our Free Housing for Birthmothers