Nicholas and Deborah
Words cannot express the courage, grace and beauty you demonstrate. Our hearts are full of compassion, love, affection, sincerity, conviction and honesty: qualities that will bless your precious gift for a lifetime. We became an adoptive family in 2012. We continue to love and admire our daughter's birthmom and spend every day grateful for our meaningful relationship. You are such a courageous woman to make this selfless and life changing decision. We are honored and privileged that you are considering us as the perfect family to adopt your child.
Describe your childhood:
Debbie: I was raised in a conservative, religious home. I am the oldest of 4 and took pride in the responsibility to set the example. My mom was a stay-at-home mom until my youngest brother entered elementary school. I have fond memories of my mom and dad spending every waking moment with us; teaching us the way of the world while instructing manners, empathy and respect through religious teachings and life experiences. My parents valued family and ensured that we developed close relationships with each other and our many cousins. I grew up knowing the importance of faith to set the foundation for a successful life.

Nick: I was raised in a conservative, religious home, as well. My twin brother and I are the youngest of 4. My dad was very involved with our sporting activities and coached many of our baseball teams. My mom was a stay-at-home mom and often very involved with all my siblings' activities. My parents measured excellence in education at the highest of importance along with extra curricular activities and quality family time, to follow. My childhood is filled with great memories of family vacations, helping my dad around the house, hanging out with my siblings and cousins and playing baseball with my twin.
Tell us about your home?
Nick and I make every effort to provide a safe, stable, loving, relaxed and spiritual environment. Our large 5 bedroom home is filled with joy and laughter. We often entertain family and friends and consider our house a "home" - listening to the daily jibber-jabber and pitter-patter from our beautiful daughter. Lexie enjoys her girly bedroom decorated with owls and birds and loves playing in her large playroom overloaded with games, books and puzzles. Pink and green dominate her color scheme…the rest of the house is decorated with a surf-side, coastal theme. We have a large backyard with a giant sandbox and plenty of room for a future swing-set and clubhouse.
When you have a 3-day weekend, what do you like to do?
As a family we enjoy long bike rides, picnicking in the park, afternoons at the beach gathering crabs and shells, day trips to the zoo and nearby children's museum, scenic drives through the mountains, fishing, camping, canoeing, hiking along trails, experimenting with new restaurants, and shopping.
Do you have pets? If so tell us about them?
Chloe and Tuxie are the cutest and sweetest kitties in the whole world! Tuxie is an 11-year-old black and white domestic mix and Chloe is a 11-year-old Siamese/American Short Hair mix. Chloe is loving, affectionate, cuddly and talks a lot; she makes it a point to describe her day when we return home. Tuxie is the complete opposite. In typical cat fashion…she ONLY wants attention when SHE wants it. Tuxie is the protector. She's just as loving and cuddly…only on HER time or schedule! She sleeps in front of Lexie's bedroom door every night as if to stand guard.
What do you hope to teach your children?
We often contemplate this question, ourselves. We hope to teach our children the value of prayer, spiritual guidance, honesty, compassion, empathy, hard work, respect, trust, commitment, loyalty, integrity, and love. We hope to teach our child that his/her life has a unique purpose…our challenge is to discover what that purpose is.
Describe your neighborhood?
We are fortunate to live in a close-knit, family-oriented neighborhood. This was a new community where each resident moved in around the same time. Look around and you'll see a mix of young families with children playing outside and empty-nesters socializing with neighbors. Everyone looks out for each other and thoughtfully includes all at parties, neighborhood events and social gatherings. It's a safe, diverse and child-friendly neighborhood organized around people who truly care about each other.
What will you tell your child about his/her birthmother?
We promise to tell our child that his/her birthmother is the most courageous, selfless and loving woman. We will emphasize that she wanted ONLY what was best for her child through love and sacrifice. We will tell our child that his/her birthmother blessed us with the most amazing and glorified gift to raise him/her with every opportunity the future provides. He/she will know what a beautiful gift the birthmother is to us, and how she blessed us with the most precious gift in the world.
It's Daddy's day - what activity do you want to share with your child?
Oh boy! Daddy's day is ALWAYS the fun day! We love to spend as much time outdoors as time permits. You'll find us at the neighborhood playground or strolling along the creek and occasionally tossing in a pole to catch a fish. Our favorite activity is buckling in for a long bike ride and stopping for a frolic at the downtown area water fountains. I look forward to sharing my love for baseball, golf and surfing!
What kind of education are you hoping to provide for your child - Private or Public?
Private
How did you come to the decision of adoption?
After 10 long years of failed attempts to conceive naturally and medically, we knew in our hearts we did not wish to allow another year to pass us by without a child. We believe our decision to adopt has filled the void in our life to create the family we always dreamed of.
What faith will you raise your child?
We wish to raise our child Greek Orthodox (a Christian faith); however, our child will always have every opportunity to search for his/her own path with respect to religion and faith.
What kind of a relationship do you hope to build with your birthmom through her pregnancy?
We will encourage a relationship built on friendship, trust and love. We will provide open communication, unconditional love and support. We both LOVE to talk, so we look forward to getting to know the birthmom and sharing our life experiences.
How did you meet?
We met through a mutual business acquaintance. Nick worked for a manufacturer product line that my company installed on various jobs. I was a controller and Nick was a sales rep. This mutual business acquaintance takes credit for introducing us; however, in reality it was our rival cars! He drove a black Mustang, and I drove a black Camero Z28. We taunted each other every weekly visit until he FINALLY gained enough courage to ask me for a date.
What was your relationship with your parents like?
Debbie: My relationship with my parents as an adult, has evolved into something beautiful. As a child I viewed my parents as loving but, tough, strict and not progressive. Both my parents "did the best they could from what they knew how" (quoting my Mom). I respected them, loved them and did the best I could to not disappoint them. They demonstrate tolerance, patience, acceptance and inspire a responsibility to do good onto others. I admire their wisdom and undeniable determination…as well as their love for their children and faith in God.

Nick: My parents set high expectations on academic achievement and faith-based teachings. I admire them both for their determination to provide a structured and disciplined home. Growing up, my dad was the authoritarian and my mom was the soft place to fall. As an adult, I inherited the commitment to succeed and the desire to never settle for anyless less. The life lessons I learned as a young boy have influenced the choices I make as an adult. My parents are always present for support, love and advice. I'm grateful that our relationship has evolved into a meaningful friendship and one that I will never take for granted.
What attracted you to each other?
Nick instantly had me with his dreamy, blue eyes and captivating smile. I was enchanted by his quick-wit and childish humor. Before I knew it, I was charmed by his relaxed attitude and simple outlook on life. We definitely complement each other. He's my Yoga and I'm his Excel spreadsheet. We are the epitome of Yin/Yang. I'm structured and methodical and he's laid-back and indiscriminate. He's the life of the party and I'm the one in the kitchen helping the host. He brings me up and I keep him grounded. Opposites DO attract!!
Please describe your personalities:
Debbie: I'm reserved and unassuming, as well as willful and determined. I'm opinionated and outspoken, as well as kind and compassionate. I'm honest, loving, forgiving, tender, thoughtful, creative, witty, energetic, intuitive, organized and obsessive.

Nick: I'm a people-pleaser. I'm lively and energetic, humble and unpretentious. I'm perceptive and sensible, as well as trusting and forgiving. I express a childlike wit and try to find humor in everything. I'm strong-minded, honest, diligent, compassionate, loving, intelligent, affectionate, easy-going and faithful.
What are your hobbies?
Debbie: I love to cook and test new cuisines and recipes. In my spare time, I enjoy reading an interesting book or an intriguing gossip magazine. I enjoy sporting events, baseball games, surfing, beach volleyball, bike rides, long hikes, astronomy, American history and art museums, wine tasting, day spas and spending time with friends.

Nick: I spend my free time outdoors. I enjoy golfing and softball as well as playing fantasy football and PS3 games. I enjoy reading biographies and sports magazines. As a family we enjoy biking, hiking, fishing, camping, playgrounds, picnics, beach activities and spending time with friends.
When you close your eyes and see yourself holding your precious baby in your arms what are your thoughts regarding the birthmother?
What an amazing woman she is! To bless us with such a beautiful gift…there are no words that would express the joy and thankfulness. I would feel unbelievably honored and privileged to be this precious baby's mother. I would spend the rest of my life honoring her sacrifice and praying she finds comfort in her decision and peace in her heart.
How will a child enrich your life?
Children give you purpose and add true meaning to your life. We believe…through our children our life becomes everlasting. As a parent we have a legacy now. When we leave this earth, our memory will survive through our children and our children's children.
Why did you each choose the career path you decided on?
Debbie: Soon after we married we decided that I would resign from my career and dedicate my life to raising our children. From a small child I only spoke about being a mom. Funny…I never wanted to be a doctor or lawyer or astronaut or veterinarian. I wanted to be a mom. I wanted to be JUST LIKE my mom. It was one of the smartest decisions we made…we have NO regrets! We believe that staying home to raising our children is the most important job in the world!

Nick: By design, I was born to sell! While in college I started working with my dad at the manufacturer plant. I was responsible for various entry-level tasks and simultaneously familiarizing myself with the products and different positions throughout the company. I pursued a sales position within the company soon after graduation, and shortly after getting hired I was transferred to California. I've spent the better part of 20 years perfecting my skills in sales and management techniques. I enjoy what I do and wouldn't chose to do anything else.


We have an extensive database of families that are currently waiting for the opportunity to adopt your precious baby.

CONTACT US TODAY
FOR YOUR FREE
NO OBLIGATION CONSULTATION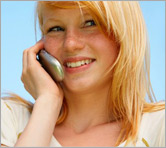 For Your FREE No-Obligation
Consultation1-877-550-3770

REQUEST A FREE ADOPTION INFORMATION KIT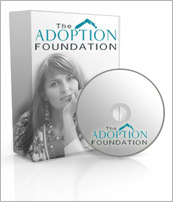 Your information is confidential.
Information will be mailed in an unmarked envelope.
Financial Assistance (as allowed by state law)
Information about our Free Housing for Birthmothers