Daniel and Sarah
We'd like you to know how much we respect your selfless effort to find a caring and loving family for this awesome responsibility. Please know we'd love for you to choose us, but if you choose another couple or make a different choice, we want you, above all things, to find the situation that is best for you and your baby.
Describe your childhood:
Sarah: My childhood was fun and a community effort. I grew up loved by my family and extended family and cherished my time with my older family members. My parents owned their own business and I spent a lot of time there helping out and helping out around the house. In addition to my parents and my older brother, my paternal grandmother lived with us. She watched me after school and helped me with my homework. Grandma was my best friend! When I was younger, I regularly spent time with my parents doing things like volunteering, going to events, hosting family gatherings or I would stay with my great aunt and uncle who lived as the care-takers on our church's property. My friends were always welcome around the house and I seemed to always have one or two in tow. In my 'tween years, my parents divorced and both my mother and father remarried and shared custody. I gained 5 more siblings in 3 years (2 born into the family and 3 teenage step-siblings).

Daniel: My childhood was very happy. Both my parents spent time with me and took an interest in me as an individual. I am the eldest of three boys. My brothers and I often played outside or liked to take things like a VCR apart, learn how it worked and put it back together. We were raised in a loving home and taught how to respect our parents, to be responsible but also to have fun and be kids. Some of my best memories are of our family vacations to Florida; we usually drove and would play games in the car. For the holidays like Easter, Christmas and 4th of July, we'd have these long holiday weekends at my grandparents' and everyone in the family would come over. Now my parents host our holiday family gatherings.
Tell us about your home?
We have a newly remodeled, 2-story, 3 bedroom, 3-bath home with an open floor plan. Our backyard has a large porch, room for a swing-set and a brand new fence. The window to our nursery looks out over our neighborhood where you can see kids playing in the yards and families pushing strollers or people walking their dogs.
When you have a 3-day weekend, what do you like to do?
Typically we will plan a home improvement project for one day (like painting a room or hanging closets) and go to an event or festival another day and spend the third day cooking and cleaning our home. Sometimes we will have a weekend getaway to visit family or friends or host them at our home.
Do you have pets? If so tell us about them?
We have a very loving 2-year-old German Shepherd dog named Otis. He's playful, loves kids and to go on long walks or to the park.
What do you hope to teach your children?
We believe that our job as parents is to encourage our child(ren) in all things they take an interest in. While we are certain a child will teach us more than we could ever teach them, we hope to help them learn everything from the basics like: how to read, tie their own shoes and loving to learn, to the more complicated things like the importance of exploring and travel, how to respect themselves and others, learn from their mistakes and be a good friend.
Describe your neighborhood?
Our neighborhood has around 200 homes with mostly younger families with small to teenage children. Everyone is very friendly, the kids set up lemonade and cookie stands throughout the summer and sell things for school. We have a park and our neighborhood borders a forest preserve with a large river and walking trails. We manage our neighborhood's website and most people in the community are very active in making this area a safe and happy place to live.
What will you tell your child about his/her birthmother?
We would tell our child that their birthmother was very brave, loving and kind. We'd say that their birthmother cared for them, but knew there were things that she couldn't give them that she wanted them to have. She thought long and hard and looked everywhere to find the perfect home for them and she picked us to love and raise them.
It's Daddy's day - what activity do you want to share with your child?
Our local library has a great children's area where we could share a book or enjoy one of the weekday events. We could meet up with some of the other dads in the area for a play-date or take Otis to the dog park and play with puppies.
What kind of education are you hoping to provide for your child - Private or Public?
Our hope is to provide a mix of both, depending on learning level. We'd like to enroll them in private for early childhood development and as they age into junior high and high school we can assess whether a private, parochial or public school is best suited for their academic, athletic, music or extracurricular activity needs.
How did you come to the decision of adoption?
One of our first conversations centered around on how we wanted to both adopt and have biological children. Sarah knew that she had "unexplained infertility" and that having a biological child might be difficult, so attempting a family naturally was our first step. We had a year of negative pregnancy tests and 2 more years that included 4 unsuccessful IVF attempts. Then it was confirmed we could not have a child biologically. We were heartbroken but we wanted to grow our family. To be able to raise a child and give that child a happy and healthy life was always something that was in our life plans, so adoption has become our focus.
What faith will you raise your child?
Christian.
What kind of a relationship do you hope to build with your birthmom through her pregnancy?
We hope to meet her and form a friendly bond.
How did you meet?
We met on OKCupid - we were a 98% match! Our first date was a bitter cold night where we spent hours over dinner having the best conversation. I don't think either of us wanted the night to end, but at the end of the night on our walk to our individual homes, we realized we only lived 2 blocks away from each other. We made plans to go to the Cultural Center for a 2nd date, but Sarah broke her ankle ice skating with friends the day before that date was to happen. For months while she recovered, we would have 3-4 phone dates a week that lasted hours where we talked about anything and everything. By the time we had our 2nd date face to face, we knew each other really well and just clicked. We married at the Cultural Center where our second date that never happened was supposed to be.
What was your relationship with your parents like?
Sarah: I talk to my in-laws weekly, and my mother and I are just as much mother and daughter as we are best friends. Unfortunately, my step-dad passed away last year but we had a wonderful relationship I will always treasure. I only see my father and step-mother a few times each year, as our relationship is strained, but we keep in touch and care about one-another.

Daniel: I talk to my parents weekly - we discuss everything from family, work, and future plans to current events. Other than my wife, they are my favorite people to talk to or spend time with. My mother-in-law is a frequent guest in our home and we have a loving relationship with long conversations about anything and everything.
What attracted you to each other?
We have a lot of love and laughter. We are best friends who are also very much in love and like. We respect and admire each other's interests, opinions and work and spend hours just talking and sharing with each other.
Please describe your personalities:
Sarah: I'm an extrovert with a very strong and up-beat personality. I am nurturing and very compassionate. I love to laugh, have good conversations, a hard day's work and a nice meal. I'm typically the organizer of to-do's and make calls and time with family and friends my priority.

Daniel: I'm an introvert and usually think before I speak. I have a very calm and inquisitive nature which helps me a lot in my career. I am thoughtful and confident in my marriage, family and friendships. I love to make others laugh and tell a good story.
What are your hobbies?
Sarah: I enjoy road trips, craft projects, painting, baking and cooking.

Daniel: I enjoy photography, book binding and learning new things about technology.

We both enjoy reading, home improvement projects, watching movies, spending time with family and friends, playing with the dog and teaching him tricks and exploring new areas in our town.
When you close your eyes and see yourself holding your precious baby in your arms what are your thoughts regarding the birthmother?
Gratitude and elation that she has gifted us with such an awesome responsibility! I'd hope she would feel secure knowing that her child was in a home where they are safe and loved and cherished by us and our families.
How will a child enrich your life?
We can't wait to make a lifetime of memories and build family traditions! Our marriage and family foundation is strong and we look forward to the chance to raise and nurture in a way we've always known we were meant to.
Why did you each choose the career path you decided on?
Sarah:I have spent 18 years as an Executive Assistant and work in healthcare. The work my company does helps improve the lives of cancer patients and it's a wonderful feeling to contribute to that. I find it rewarding to take care of and help people. Every day is different and I am constantly learning, finding solutions and meeting and working with new people.

Daniel: I chose the career path I did because I am always hungry for more knowledge and a new challenge to solve. Computers and technology provide me the opportunity to always keep learning and to apply my knowledge to help make people's lives better.


We have an extensive database of families that are currently waiting for the opportunity to adopt your precious baby.

CONTACT US TODAY
FOR YOUR FREE
NO OBLIGATION CONSULTATION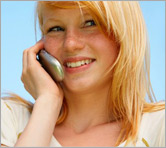 For Your FREE No-Obligation
Consultation1-877-550-3770

REQUEST A FREE ADOPTION INFORMATION KIT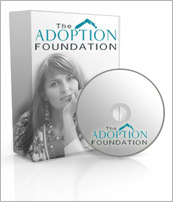 Your information is confidential.
Information will be mailed in an unmarked envelope.
Financial Assistance (as allowed by state law)
Information about our Free Housing for Birthmothers