Simon and Natalia
We would like to tell you that we love you, even though we have not met you. You are amazing for the decision that you have made, one that could not have come easily. It is probably the hardest decision that anyone could make, but it is one that is completely selfless and originates from pure love. However, we would like to ease your mind, somewhat, and try to prove to you that the child you would entrust with us would grow in a home that is full of laughter and joy.
Describe your childhood (adoptive mom & adoptive dad):
Adoptive Mom? I was born in Ukraine and I am an only child but am very close with my cousin who is also an only child. While we lived in Ukraine, I remember my parents taking me to plays, concerts, ballet and just doing things as a close family. At the age of 7 my parents immigrated to the US. Not knowing the English language was a bit tough but children are children and playing is playing in any language. I would describe my childhood as fun, educational, supportive and loving.

Adoptive Dad? I was born to loving and supportive parents in Ukraine at the time of the Soviet Union. My mom was always there for me, as I spent some time sick, and we developed a bond that nothing can break. When I was nine, we immigrated to the United States, a move that has defined me. Other than that, my childhood was pretty normal, which means it was fun and adventurous. My brother and I were always close, despite our spats. I could always rely on my family whenever I needed them, that's the one thing I've learned and wish to pass on; family is all, no matter where our life takes us.
Tell us about your home?
We live in a two story, four bedroom house with an attached two car garage. Our back yard is fenced in and the garage is where Simon likes to spend time when things need to get fixed, but our deck is our favorite place. The back of the house has a southern exposure and the backyard deck is a perfect place to cookout, catch the sun or just spend time with friends and family on sunny weekend days. Our family room has cathedral ceilings and a fire place, which is a great feature on winter nights and keeps things cozy on those days when we decide to stay in.
When you have a 3-day weekend, what do you like to do?
We like to travel on long weekends, which we tend to treat as personal holidays. Whether it be Disney World, some exotic destination or just hiking and skiing (depending on the season) on the local mountain along the Appalachian Trail. Some long weekends will see us visiting out-of-state relatives, while others will catch us on the local beach down the shore.
Do you have pets? If so tell us about them?
We absolutely love all sorts of pets. We recently lost our beloved dog, so we currently don't have any pets.
What do you hope to teach your children?
Wow… where to start… everything?!! We want the world open to them, whichever path they choose. The question here should be, "What do they wish to learn?" Ballet, karate, gymnastics, nuclear biochemical sciences… classes aren't too far away. Education is the most important thing to us and the paths that our children choose in their lives will be the ones that we shall try to open to them. The only thing that we would ask of them, and try our utmost hardest to instill in them, is to be be good and ethical people, no matter what they do.
Describe your neighborhood?
We live in a typical suburban community on top of a ridge where we know most of the neighbors surrounding our home. It's a wonderful place to raise children and quiet at night. Spring and summer bring the sounds of lawn mowers and of all the kids outside playing ball, riding bikes or just running around. Fourth of July brings a large block party where everybody contributes to a pot luck table, music is heard all over, which culminates in a large fireworks display from multiple driveways. Fall brings school buses and a sad silence during the day. Winter brings laughter again, resounding from the local hill where everybody sleds and tubes down the snowy slope.
What will you tell your child about his/her birthmother?
We hope to be able to share any and all information which we have about the woman who committed a selfless act for the love of her child. She will always be a hero to us and we believe that the child should know what she has done for them.
It's Daddy's day - what activity do you want to share with your child?
Anything. No activity is worth participating in without that special person next to you, whatever their size, family or friend. Preferably, I would love to share the outdoors with my child on Daddy's day and have them see the beauty that I see in the world. The perfect day would start with time fishing in the morning at the local lake, or maybe at the beach, followed by a picnic lunch. On the drive home, we would detour to a local ice rink for a little family fun, maybe just skating or a full-out skirmish, either would be fun.
What kind of education are you hoping to provide for your child - Private or Public?
We would prefer public education for our child. It is so very important for the development of social skills for children to mingle with people from all social and cultural backgrounds. Neither of us would be the people that we are if it wasn't for our experience in the public education system and, no matter what all the experts say regarding its failures, we are not ready to give up on it.
How did you come to the decision of adoption?
We have always wanted a family which included children and so, after many years of infertility treatments which were unsuccessful, we decided to go the route of adoption. Also, there are so many children that need a happy and loving home, like the one we hope to provide.
What faith will you raise your child?
Predominantly and traditionally Jewish, but, we will support any faith that our child chooses in his or her adult life.
What kind of a relationship do you hope to build with your birthmom through her pregnancy?
That is a tricky question that would need to be decided between both the birth mother and us. There are so many variables in personalities that can affect the type of relationship that is built between the two parties. We would prefer a closer relationship to our birthmother, hopefully, with periodic updates on the baby's health. We would like her to consider us there for her, even if all she needs is to talk about her day.
How did you meet?
We met through Simon's sister-in-law, who just so happened to be Natalia's friend since childhood, at a house-warming party. Since the first "hello's" we could not keep our eyes off each other and spent the next three hours talking almost non-stop. We found a lot of commonalities within our lives, including being born in the same city in Ukraine (living only blocks apart), as well as our families immigrating in the same year.
What was your relationship with your parents like (adoptive mom & adoptive dad)?
Adoptive Mom? I am very close with both my mom and dad, but my mom is best friend. We do lot's of stuff together, from going grocery shopping to just hanging out at home and watching tv. Not a day goes by without us talking to each other at least once a day.
Adoptive Dad? Me and my parents have always been close, there has been nothing in my life that I clouldn't talk to them about without judgement. Even though I have not always listened, their advice has always been given when asked for and has never failed me. My parents gave me my love of the outdoors, my mom gave me the love of the water, sand and sun, while my father gave me the love for sports and fishing. But, above all, they taught me to question and to seek out my own answers in life.
What attracted you to each other?
Onions… Natalia thought that when we met we should not eat them… for you never know there, might be kissing involved. Her sense of humor is amazing and she lights up any room that she walks into.
Please describe your personalities (adoptive mom & adoptive dad):
Adoptive Mom? I never forget my friendships and all the people in my life play an important role. I have strong idealistic views, which cause me to be stubborn at times. I am dedicated, supportive, loyal, flexible, compassionate and patient. I enjoy life's little pleasures in any which way they come, whether it be from travel or just the feel of the sun on my face while spending time in the backyard.

Adoptive Dad? I'm a down to earth realist who likes to have a sunny outlook on life, even though that's hard sometimes, nowadays. I like to live and enjoy life and like to see children smile and hear their laughter. However, I'm very detail oriented and try to get things just right whenever I do something, be it for work or for fun. I always like to get things perfect, no matter what I do, and probably goes back to the years spent in the "garage band" and "gigging" live shows.
What are your hobbies (please share those you enjoy as individuals and those you enjoy as a couple):
Adoptive Mom? Some of my hobbies are reading, dancing, walking in the outdoors, travel and cooking. The hobbies which we enjoy as a couple are travel and cooking.

Adoptive Dad? My hobbies are too numerous to list, but my favorite are the ones I participate in most, scuba diving, playing ice hockey and traveling. Fortunately for me, I share two of my favorite hobbies with my wonderful wife, traveling and cooking. My life is my senses: the feel of the water surrounding me, the smell of the ice under my skates, the warmth of the sun on my face and the smell of a good meal cooking is what draws me to my hobbies… my senses are my life.
When you close your eyes and see yourself holding your precious baby in your arms what are your thoughts regarding the birthmother?
Thank you… thank you… thank you so much for making the toughest decision of your life that led to this little miracle. Thank you for being courageous and putting the life of your child above yourself. But, most of all, thank you for choosing us to care for this precious gift.
How will a child enrich your life?
Children are our lifeblood … their laughter make us young, their questions make us learn and their love makes our souls soar.
Why did you each choose the career path you decided on?
Adoptive Mom? I am an Associate Director in Regulatory Operations for a major pharmaceutical company and currently enrolled in a Regulatory Affairs masters program, however my undergraduate degree is in criminal justice, I guess ultimately I choose a career that would allow me to help people.

Adoptive Dad? Since I can remember, I have always wandered how things work. Questions like why do birds fly and what makes a clock tick where always on my young lips and sometimes drove my parents nuts. But, in my quest to find out, I started to take things into my own hands and started taking mechanical things apart and tried to put them back together. Cars always fascinated me and I started tinkering with them, with my dads help, at the age of thirteen. Ever since then, I was a bonafide gear-head and cars became my life.


We have an extensive database of families that are currently waiting for the opportunity to adopt your precious baby.

CONTACT US TODAY
FOR YOUR FREE
NO OBLIGATION CONSULTATION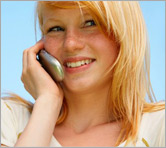 For Your FREE No-Obligation
Consultation1-877-550-3770

REQUEST A FREE ADOPTION INFORMATION KIT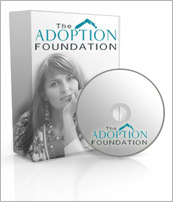 Your information is confidential.
Information will be mailed in an unmarked envelope.
Financial Assistance (as allowed by state law)
Information about our Free Housing for Birthmothers