Kevin and Camilla
Love is very powerful! It is selfless, from the heart, and its bond cannot be broken. You are the definition of the word "love" in action. Your strength and courage to make such a selfless decision to choose life for your child and make the dream come true for a waiting family through the gift of adoption is overwhelming. We pray that God will guide you and bless you and give you peace.
Describe your childhood (adoptive mom & adoptive dad):
Adoptive Mom? My childhood was wonderful. We always did things as a family. We always ate dinner together and would spend vacations camping. I am the oldest and was so excited when my sisters were born. I also loved playing with my neighborhood friends. In the summer we always played games of hide and seek and looked forward to Rec. (which is a program that gives children the opportunity to play different sports and offers swimming lessons).
Adoptive Dad? I had a great childhood. I was raised in a big family. I am the youngest of six. I always looked forward to our visits with extended family in Ohio. I had many friends in my neighborhood. We would ride bikes, sled ride, and play hide and seek as well. I also participated in the Rec. program and became a Jr. lifeguard.
Tell us about your home?
Our home is a one-story with three bedrooms on two acres. We have a large family room where we enjoy watching movies on lazy day Sundays. We love having family and friends over whether it be a holiday, picnic, or just stopping in for a visit. Our backyard is host to summertime get togethers and sled riding.
When you have a 3-day weekend, what do you like to do?
Camping, we like to hike, ride bikes, and of course cook over the campfire
Do you have pets? If so tell us about them?
We have a dog named Paisley. She is a Golden Retriever/Lab mix. She loves playing Frisbee and loves children. We have three cats. Jasper is a lap cat. Asher is an energetic pretty boy, and Doodlebug is a shy sassy girl.
What do you hope to teach your children?
FROG-Fully Rely On God; Treat others as you wish to be treated, and believe in yourself.
Describe your neighborhood?
Our neighborhood is beautiful. Our neighbors are a blend of retirees, families with teenagers, and a few couples close to our age. Everyone is very friendly and it is a wonderful place to raise a child.
What will you tell your child about his/her birthmother?
We will tell our child how much you loved them and what your goals were for them, and how you filled our life and hearts with the most precious gift.
It's Daddy's day - what activity do you want to share with your child?
Just to have Daddy's day with our child will be a blessing.
What kind of education are you hoping to provide for your child - Private or Public?
Public and Private are both offered in our community. Kevin went to private school until the age of 11 and Camilla went to public school. We will base our decision on what we feel is best for our child at the right time.
How did you come to the decision of adoption?
Unable to conceive we believe that God's plan for us to become a Mommy and Daddy through the gift of adoption.
What faith will you raise your child?
Catholic
What kind of a relationship do you hope to build with your birthmom through her pregnancy?
We want you to know that we care about you and that we are in this journey together. We would like to communicate with you throughout your pregnancy so that we can build a trust with you so that you will always have peace knowing you made the right decision in knowing that we will give your baby a wonderful life.
How did you meet?
We met through a mutual friend. Three years later we were engaged and wedding plans underway. Today we are not only husband and wife, but best friends who feel very blessed and enjoy life.
What was your relationship with your parents like (adoptive mom & adoptive dad)?
We had and still have a great relationship with our parents. We love them very much.
What attracted you to each other?
Camilla's values, the love she has for her family, her big heart, and her compassion. Kevin's sense of adventure, his humor, and his kindness.
Please describe your personalities (adoptive mom & adoptive dad):
Adoptive Mom? Compassionate, Considerate, Optimistic, Fun-Loving, and has a Big Heart.

Adoptive Dad? Gives good advice, Good with finances, Kind, Adventuresome, Funny, and is a Kid at Heart.
What are your hobbies (please share those you enjoy as individuals and those you enjoy as a couple):
Adoptive Mom? Scrapbooking (although I don't do it as often as I would like), Reading, Arts and Crafts, and planting trees and flowers.

Adoptive Dad? Playing drums in my band, Riding my motorcycle, Working on vehicles, and Helping family and friends.

Together: We like to camp, hike, ride bikes and cooking over the campfire.
When you close your eyes and see yourself holding your precious baby in your arms what are your thoughts regarding the birthmother?
You made my dream come true. I will be forever grateful.
How will a child enrich your life?
Our family will be complete. Just experiencing life through the eyes of a child will be amazing. We are excited to watch them grow and learn new things.
Why did you each choose the career path you decided on?
Adoptive Mom? My high school offered the Cosmetology program through the Technical Center. I started the program in 10th grade and knew this was going to be my career. I like making people feel good about themselves.

Adoptive Dad? I kind of fell into it after high school. I have had many opportunities within the company and that's how I came to my current position as a Material Buyer.


We have an extensive database of families that are currently waiting for the opportunity to adopt your precious baby.

CONTACT US TODAY
FOR YOUR FREE
NO OBLIGATION CONSULTATION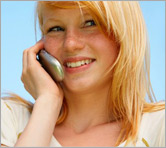 For Your FREE No-Obligation
Consultation1-877-550-3770

REQUEST A FREE ADOPTION INFORMATION KIT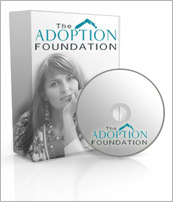 Your information is confidential.
Information will be mailed in an unmarked envelope.
Financial Assistance (as allowed by state law)
Information about our Free Housing for Birthmothers