Helder and Raquel
We know that there will be no single day in our lives we will regret this decision to adopt a baby. We know that there is a place in our hearts reserved and your beautiful baby can fill this place.
Describe your childhood:
Raquel: I was born in Brazil in a family of 4 daughters. I was the second one. My 3 sisters and I played a lot together. As we lived in a relatively small town, we were able to play with neighbors and friends in the street, in front of our house. We were always very close to each other. My parents are still alive and married, living together. My parents and 2 of my sisters live in Brazil and the youngest lives in Spain. Ana, our daughter, is currently the only grandchild in the family, but my youngest sister is pregnant and another baby girl is coming to the family.

Helder: I was born in Brazil in a family of 2 brothers. I was the oldest. I grew up in a very small community in the countryside of Brazil and I could take advantage of this and built my personality respecting and interacting with different people and backgrounds. My brother died 9 years ago. My dad also died few years before my brother. He and my mom were already divorced when it happened. My mom got married again (and she is still married), but I have no other siblings from her second marriage. My mum and her husband live in Brazil.
Tell us about your home?
We have been living in Texas for the past 4 years - for the past year in our current house. We live with our 9-year-old daughter, Ana Carolina, and our 1-year-old beagle. Helder has 2 other daughters from his previous marriage, Maria Claria (20 years old) and Victoria (18 years old). They both live in Brazil with their mum and they visit us twice a year to spend vacations with us. Our home is a 2-story house with a beautiful pool and a nice backyard. There are 4 bedrooms and it's a wide and clear modern house. Ana loves singing and playing the piano, so there are some musical instruments at home.
When you have a 3-day weekend, what do you like to do?
We love travelling, but we also love having friends at our house for barbecue and small parties. Watching movies at the house or at the theater is another family hobby. By the way, Helder is recognized as a good cook and his Brazilian barbecue is famous in the community and through his professional network.
Do you have pets? If so tell us about them?
Yes, we have a Beagle named Rio. He's very active and fun. We got him when he was just 2 months old.
What do you hope to teach your children?
We would love that she/he could develop some artistic skills like Ana. If it's not of her/his desire, sports or whatever is the preference, will be supported. We expect our child to learn our language (Portuguese) and about our country. But we speak English and Spanish also. We would like to provide an international education and experience to them as we provide to Ana. Also life values like love, honesty, care for others, and the importance of the family will be part of her/his education. At the end, we would like to teach through our actions and behaviors, showing that we need to respect each other, in order to also be respected.
Describe your neighborhood?
We live in a very beautiful, gated community lots of families. There are a lot of green areas, good for sports, walking, etc. There are 2 clubs with play areas for kids, tennis courts, pools and social events spaces. The neighborhood is quiet and we feel very safe here.
What will you tell your child about his/her birthmother?
We plan to discuss with her what she would like her baby to know about her, her choice, her life. At the end, this subject needs to be agreed to with the birthmother, so we can preserve and support her all the time in all aspects.
It's Daddy's day - what activity do you want to share with your child?
Some fun activities that we could do at home or outside. Usually we like celebrating with some friends also. Ana is very creative. Last Father's day she did a treasure hunt, so Dad could try to find his cards and gifts.
What kind of education are you hoping to provide for your child - Private or Public?
Probably private, as we currently provide to Ana, but for us what is really important is to provide the best education possible, not only through school, but also through extra activities, trips and different experiences.
How did you come to the decision of adoption?
Helder always had this in his mind since he was younger. I, Raquel, got to the adoption after we lost our baby last year. I was 36 weeks pregnant with Alice, a baby girl. It was really hard, and still is. After that, I was told by doctors that I could not get pregnant again. But I felt I still wanted a baby and the adoption was probably a legacy or a mission that Alice left for me. In addition to it, Ana, our daughter, took the initiative to suggest that we adopt a baby as a way for our family to be happier and to make a child happy.
What faith will you raise your child?
I am Catholic and Helder is Lutheran, so we are both Christians. Christianity is our reference, so we will give guidance in this direction, but we believe when kids grow up, they must have their choice of religion, based on respect for any other faith.
What kind of a relationship do you hope to build with your birthmom through her pregnancy?
We would like to get to know her to understand her history and her reasons for placing her baby for adoption and tell her how and why we got to this option. We will respect her choices as far as the relationship goes.
How did you meet?
We were both working in the same company in Rio de Janeiro, Brazil. Initially we were only friends. After Helder got divorced, we became part of same group of friends hanging out together, so we became closer. Helder was the one to approach me and he tried for 3 months for us to have a date and and I fell in love with him.
What was your relationship with your parents like?
Raquel: It was a very close and positive relationship. Both Dad and Mum were always present, supportive, making sure we valued our family above everything. They were and still are always there for anything I need. My dad traveled a lot while I was a child and I missed him a lot. We had (and still have) a very strong connection. When I was a child and I was sick, I could only get better when he was back home from his trips. My mum was working for some time and at home for some other periods. She was very present in all important events we had at school and in our lives.They are my safe point, my reference, where I always find love.

Helder: I had a complex relationship with my father, a combination of admiration and deep conflicts with his behaviors. When he got ill, we got much closer and I helped him a lot. Today I reap many fruits of his teachings. My mom is a warrior. When I was born she was a housekeeper and she decided to grow using her cooking abilities and determination to help the family, and especially, to support me to graduate. She became a successful restaurant owner. After my brother died, she became depressed and I'm giving her more psychological and financial support. She still is a big warrior and an example of life.
What attracted you to each other?
Helder is fun, always positive about life, an amazing dad (I could see it with how he was raising his 2 daughters), a fantastic partner that always supported and encourage my career growth.

Raquel is an amazing woman. She is absolutely beautiful, determined and with characteristics that complete me. As a mom, she showed me since we met the first time that she will be what she really is, the best mom that any child could have. I'm very glad to have her as my life partner.
Please describe your personalities:
Raquel: Very organized, detailed driven, financially conscious, and a passionate mum.

Helder: Easy going, positive, disorganized, entrepreneur and a very fun dad.
What are your hobbies?
Raquel: I am not a sports person, but I know sports and physical activities are important. So I walk Rio (our dog) and I am now taking tennis classes. When I was a child, I used to dance. I like hanging out with friends and having them in our house. We both like travelling and knowing different places and cultures.

Helder: I love sports, music, wine, cooking, movies and to travel to learn about other cultures and places. When we travel, we love walking around without plans and routes. I listen to music all the time, I'm enjoying learning to play tennis. I love trying new things.
When you close your eyes and see yourself holding your precious baby in your arms what are your thoughts regarding the birthmother?
As I lost my baby last year, the fear of another loss is present, to be honest. But I also think I will be able to give her the comfort that her baby will be really loved and cared for. As a mother, I understand that we, as parents, are able to do whatever is needed for our kids, to make them happy, safe and loved. Sometimes it's needed to make difficult decisions that may be hard for us, in order to achieve it. But if it is the best for our kids, we do. so putting her baby for adoption was probably not an easy choice, but a very brave and loving decision.
How will a child enrich your life?
He/She will bring new life to our family, will bring hope and happiness, will help us to heal. They will bring more opportunities for us to have fun and enjoy the miracle of life.
Why did you each choose the career path you decided on?
Raquel: I graduated in Psychology as I wanted to work with children with special needs. I had some previous experience during University time as an intern taking care of some special children, but I figured out it's a personal goal that is reserved for the future, when I retire. It brings a lot of personal satisfaction, but not a professional one. Working in Human Resources is very dynamic, business driven and still has a strong connection with people. I love what I do.

Helder: I feel as if I had been chosen for engineering. It brings the ability to see the big picture and to go deep where I need, in another words: to plan and to execute focused on results. When I decided to move to the U.S., I had a goal to move in a different direction and own my own business. Using my engineering skills and background, adding administration and marketing, I'm running my new venture and taking advantage of the huge American market and opportunities. Now, I'm connecting people and business with the American market, and generating good results.


We have an extensive database of families that are currently waiting for the opportunity to adopt your precious baby.

CONTACT US TODAY
FOR YOUR FREE
NO OBLIGATION CONSULTATION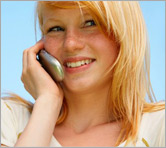 For Your FREE No-Obligation
Consultation1-877-550-3770

REQUEST A FREE ADOPTION INFORMATION KIT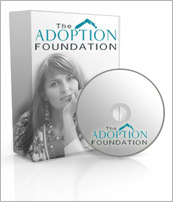 Your information is confidential.
Information will be mailed in an unmarked envelope.
Financial Assistance (as allowed by state law)
Information about our Free Housing for Birthmothers