Michael and Laura
We donít think words can adequately describe how grateful we are to you. It has been our lifelong dream to be parents and without your incredible gift and sacrifice it would not be possible. We will forever be grateful to you for that. We are in awe of how much strength and courage it must take to choose adoption for your child. Let us assure you that your child will be loved and cherished. We are honored that you are considering us to raise your child.
Describe your childhood (adoptive mom & adoptive dad):
Adoptive Mom? My childhood was a happy and peaceful one. I have two sisters and one brother. I attended a private Catholic school for my elementary years. My parents had a traditional relationship, whereby, Mom stayed home and Dad went to work everyday. My childhood was full of laughter with my siblings and camping trips with my parents.

Adoptive Dad? My childhood was a happy, peaceful, and fun-filled experience. I have one brother Craig. I attended public schools from K-12 grades. My mother stayed at home until I was 10 years old, due to the fact that my brother is 3.5 years younger and he needed her support. I enjoyed playing many different sports from a young age and had success playing them. My brother and I had many good times together around our parent's house.
Tell us about your home?
We live about 5 minutes from the beach. Our home is a one-story, three bedroom condominium. The entire house has been recently renovated and it is just like a brand-new house. The baby's room will be right across the hall from our bedroom. Michael and I love our house and have spent some wonderful days here. Michael works on the garden and we both like to keep our house clean and tidy.
When you have a 3-day weekend, what do you like to do?
We like to relax and unwind from our work week. We exercise on Saturday mornings. Michael likes to go to the Church men's group on Saturdays as well. We sometimes travel to see friends or head out to the desert to stay in the family condo and play golf, relax, go to the pool, and see Laura's friends.
Do you have pets? If so tell us about them?
No
What do you hope to teach your children?
We hope to teach our child many things. Having character in their life is very important to us. Learning how to love others and our God, respecting authority, learning how to work as he/she gets older, and being safe and aware in many different situations are all things we hope to teach. As he/she get older, we want to teach about being responsible for his/her actions. Communication and being open with each other is another area we want to encourage our child. Sharing and giving is another trait we hope to impart to our child.
Describe your neighborhood?
Our neighborhood is in a quiet community. We rent our house from my parents and they own it.
What will you tell your child about his/her birthmother?
We will tell our child that someone else gave birth to him/her. We will tell our child that she loved him/her very much, but just couldn't take care of him/her. If our child wants to meet her, we can make those arrangements, when he/she is 18.
It's Daddy's day - what activity do you want to share with your child?
Every day is Daddy's day. There are many activities I want to share with our child like taking him/her to get a haircut, teaching him/her how to play a sport, and yard work (i.e. gardening, planting, weeding, mowing, etc.). I'd also like to share reading a book together, praying, and just spending quality time together so he/she is aware of how much I love him/her.
What kind of education are you hoping to provide for your child - Private or Public?
At this time, we aren't sure whether our child will be educated in a private or public school. In time, we will make a wise decision concerning this question.
How did you come to the decision of adoption?
Michael and I have wanted a child for as long as we both can remember. It has always been my dream to be a mother. We did one round of IVF last year, but it was unsuccessful. This was very disappointing. We decided adoption was the way we are meant to grow our family.
What faith will you raise your child?
Catholic
What kind of a relationship do you hope to build with your birthmom through her pregnancy?
We hope to get to know our birthmother through her pregnancy as well as provide monetary assistance to her.
How did you meet?
Michael and I met online. From our very first phone call and first date, I knew that this was the man who I had been waiting my entire life for. We moved in together in August of that year. After we moved in, he proposed marriage on December 5th. I happily said yes!!
What was your relationship with your parents like (adoptive mom & adoptive dad)?
Adoptive Mom? My relationship with my parents is great. I work for the family business in real estate. My parents have been married for 47 years and they are an inspiration to me. My relationship with my mom was strained for a while when I was much younger, but we get along great now. I have always gotten along with my dad.

Adoptive Dad? My relationship with my parents is good. My mother is very caring and kind to me. She is a good communicator and was a home economics teacher before retiring. My dad was a good disciplinarian. He instilled in me the love for work, and he always took care of me if I had an injury of any kind. Unfortunately, we now live over 1,000 miles apart, but I still see them about 4 times a year. They come to CA about 2 times a year and we travel to Kansas about 2 times as well.
What attracted you to each other?
Many things attracted me to Michael. First, he is a Christian. That was important to me. I was raised Catholic and it was vital that I met a man with similar values and beliefs. He possesses an athleticism that is admirable to me. I have never been that athletic. Michael has a beautiful heart and loving spirit. Laura was kind, gentle and very accepting of me for who I am. I find her beautiful and attractive. She has a great family that I connected with from the beginning.
Please describe your personalities (adoptive mom & adoptive dad):
Adoptive Mom? I am a happy, upbeat, glass is half-full type of woman. I may not be the quickest to get things done, but I possess an incredible amount of persistence. I am loyal and honest and believe in doing the right thing. I am a helper. I ask people who I am around, if they need anything.

Adoptive Dad? I am an outgoing, fun loving, gentle man. I am optimistic and willing to try new things (i.e. work, food, etc.). I am patient, kind and my wife tells me I have a "big heart." I am personable and loving.
What are your hobbies (please share those you enjoy as individuals and those you enjoy as a couple):
Adoptive Mom? Puzzle books, read, watch TV, walk, exercise, try new dishes for dinner, and watch my husband coach basketball games

Adoptive Dad? Playing basketball and golf; watering the garden; watching sporting events on TV; reading; praying; meditating; and talking on the phone to my parents, brother, and my friends.
When you close your eyes and see yourself holding your precious baby in your arms what are your thoughts regarding the birthmother?
I am actually in awe of her. I am grateful that she wants a better life for her baby than she can provide.
How will a child enrich your life?
We are both givers, so we can hardly wait to begin sharing our love and gifts with a baby. A baby will continue to strengthen our marriage and bond my wife and me even closer. A child will teach us more about ourselves and our God's love for us.
Why did you each choose the career path you decided on?
Adoptive Mom? I had been looking for a job for a while, and my mom suggested that I come and work for them. It entailed getting trained on QuickBooks and becoming more computer literate, which I was excited to do. As soon as I started the job, I learned that I enjoyed it very much.

Adoptive Dad? Currently, I am coaching girls basketball at a local high school. I plan on continuing coaching basketball for many years to come. I have a BA in physical education and hope to get a MA degree within a year. I hope that with this MA degree it will springboard me into a college basketball coaching position.


We have an extensive database of families that are currently waiting for the opportunity to adopt your precious baby.

CONTACT US TODAY
FOR YOUR FREE
NO OBLIGATION CONSULTATION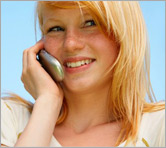 For Your FREE No-Obligation
Consultation1-877-550-3770

REQUEST A FREE ADOPTION INFORMATION KIT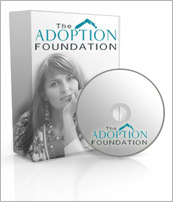 Your information is confidential.
Information will be mailed in an unmarked envelope.
Financial Assistance (as allowed by state law)
Information about our Free Housing for Birthmothers