Karl and Audrey
We both feel lucky to have come from big families with lots of love and laughter. This has led both of us to want our own children, and we could not imagine our lives without them. We have been unsuccessful in having a child on our own, but it has not dampened our spirits. After much prayer and soul searching, it has become clear to us that adoption is our answer.
Describe your childhood:
Adoptive Mom? I had lots of fun growing up, and being the youngest I always had my elder brothers and sisters to play with. I enjoyed family time even at the dinner table or walking to church. Once a month on the weekend, my parents would plan a picnic at the beach, or maybe during the Christmas holiday take a train ride to the city to visit family. I enjoyed going to school, and as a result I accomplished many things. I was very active in individual activities – such as being a member of the Geographical Society, playing field hockey, and being a school representative for athletics. My favorite subjects were English, Geography and Art.

Adoptive Dad? I played a lot of sports, either with my dad, my sisters, or my friends. I was always attracted to music – whether it be playing an instrument, listening to songs on the radio, attending music performances, or keeping a hobby in electronics equipment. I loved traveling with my parents to see/learn new things, camping, attending Boy Scout meetings, going to the movies, and barbecuing in the back yard with my family. I always looked forward to trying out new exciting activities, like riding off-road motorcycles and building hot rods when I got old enough. Home life always included lots of love from both of my parents, with strict discipline from Dad.
Tell us about your home?
Our apartment home is comfortable, contains all the basic necessities, and is nicely furnished and cozy. We always feel safe around our immediate neighborhood, and our neighbors are respectful and quiet. We have our home furnished for doing the things together that we both love - like watching movies on the big screen and projector, preparing new food recipes in our kitchen, or planting some flowers out on our beautiful balcony. Our property is well kept and clean. We are conveniently located near many stores, restaurants, and other services.
When you have a 3-day weekend, what do you like to do?
We like to take short trips to visit family or relatives for the weekend, take short "weekend" car trips to explore new regions, return to favorite areas from previous trips, or stay at home and work on the project that needs that extra day to get done! Sometimes, a 3-day weekend is just the right time to completely relax and unplug, because that extra day allows you to really spend quality time with the family.
Do you have pets? If so tell us about them?
No, we do not have any pets.
What do you hope to teach your children?
We hope to teach our child to respect herself and others, and forgive others for their mistakes. Our child needs to understand that it is important to continue one's education throughout one's life. Our child should also try to learn as much as possible about people's behavior so that she can understand how the world revolves around her. We hope to teach our child about where man comes from and to have faith about about where we go after life on earth. We hope to teach our child humility and gratitude, so that she understands and appreciates the things that are really important in life – such as love, family, and faith.
Describe your neighborhood?
We live in a safe, friendly and clean neighborhood. Our community consists of different races and religions, mostly comprised of singles, retired couples and couples with children. We are surrounded by many goods schools - public and private, from elementary to high school. We are an arm's length away from the farmer's market, various supermarkets, two popular shopping malls, family restaurants, and churches. There are a few choices of kid friendly parks very near us; the closest one is just behind our home across from our block. The beach is also nearby and we just love to go there and hang out by the ocean.
What will you tell your child about his/her birthmother?
We will tell her, "Your birthmother loved you and wanted the best for you, but she was unable to look after you. She was a young, sweet girl herself and because she loved you so much, she wanted to find the right people to be your adoptive parents and look after you. During her search to find the right adoptive parents for you, she discovered us also looking for a beautiful child to love as our own. After reading about us and learning more, we were chosen because she felt certain that she could trust us, have faith in us, and knew that you would always be loved and well taken care."
It's Daddy's day - what activity do you want to share with your child?
On Daddy's day, we want to take her exploring so that she continues to grow up with an open mind for new things. We both love to travel and we would like our child to experience new fun things with us. Maybe we will go to Disneyland, or a new beach by the ocean, or a kid's museum. But for sure we will try to spoil her with attention because we will be always grateful that we were able to have our own family - just like we always dreamed.
What kind of education are you hoping to provide for your child - Private or Public?
Our child will receive a private education.
How did you come to the decision of adoption?
We want to be parents so badly, and do not expect that our child has to be our creation. We accept the fact that we could not create our own child. We feel that adopting a child is our destiny. Adoption is our chance to be parents, and is also supported by our chosen religion and our families and friends. We both have a lot of love to give every day to a child, regardless of their origin.
What faith will you raise your child?
Our child will be raised in the Catholic faith.
What kind of a relationship do you hope to build with your birthmom through her pregnancy?
We want to earn the birthmother's trust that we will raise her daughter as if she is ours, and that we will always shower her with love, teach her about life and the things that are important, spend time with her, and support her with all of her hopes and dreams. We want her to understand us as simple people who know what the most important things in life are – the family being one of the highest. We will be open and honest with our birthmother. We will respect her no matter what because she is the natural mother of our child.
How did you meet?
We met on an internet dating site. We initially were attracted by each other's photos and mutually reached out to say hello. From the beginning, we enjoyed each other's conversations and made each other laugh with jokes and having fun. Our good communication has always come easy. Along the way we discovered many common goals and values, so it just felt natural that we should be together. Once we finally met face to face, the chemistry was definitely present and it sealed our desire to be together forever.
What was your relationship with your parents like?
Adoptive Mom? I had a wonderful easy-going relationship with both of my parents. I could discuss anything with them and they were always there to listen and give advice. Mom and I were close; she always had the best understanding of me. Dad was the stern and strict parent, but I still admired him for his determination and hard work to make ends meet for the family. I would not be the person I am today if it were not for my relationship with my parents and their teachings about life.

Adoptive Dad? My parents were both very loving and always there for me. They supported me in everything that I did. Dad pushed me to try many things, so that I could become well balanced. Mom always stayed at home with us while growing up, so she was available to help us with things, whether it was schoolwork, a ride to our extracurricular activities or our job, or just someone to talk with or ask a question. Dad was the disciplinarian and had rules that were quite strict, but we learned to be accountable and responsible, and that these principles are important in life. I could talk to either of my parents about almost anything, but my dad and I were best friends because I was his only son and we played sports together or talked about "guy" stuff.
What attracted you to each other?
Audrey was attracted to Karl's deep voice, long lashes, his intelligence, and the fact that he is easy to talk to. Karl was attracted to Audrey's happy and polite demeanor, her beautiful long black hair, her off-the-wall sense of humor, and her honesty. It was also very exciting for both of us to meet someone from another culture. In our case, our long distance relationship just made us want to be together that much more. We both knew that each of us had something different and new to teach the other.
Please describe your personalities:
Adoptive Mom? I am a simple person with a generous heart. I love to laugh and have a good time with my "hubby" or friends. I am a confident and independent woman. I may be impulsive at times, but I am still able to steer clear of sticky situations. I am a people person because my relationships are what give me good vibes. I enjoy life and I embrace each day as it comes. Karl calls me his "happy girl".

Adoptive Dad? I like to make people laugh and enjoy joking around with family or good friends. I gravitate towards technical things because I like to solve problems and figure stuff out. I have an innate curiosity about how things work and this includes people's behavior. I try to keep a positive attitude above everything; because this is what attracts people and it also helps deal with the daily challenges of life. I have strived my whole life to learn new things, and as a result I am a very well-balanced individual.
What are your hobbies?
Adoptive Mom? I have a craft loving side and I enjoy my cross-stitching, paper-quilling, paper-cutting, and card-making. I also love to bake and trying out new cooking recipes. Currently I have been learning the new skill of sugar art, and have been really enjoying the process while I learn. On a more active side, on my off days I enjoy my 3 mile morning walks to start my day with lots of energy, and get my body feeling awake and alive. Karl and I enjoy traveling and visiting new cities and states. So far we have covered the west coast, but still plan to continue our explorations right up into the western mountain ranges. We also enjoy hanging out together at home playing a game of badminton or dominoes.

Adoptive Dad? I am a big lover of building and tinkering with computers, electronic gadgets, projects around the home, and doing my own mechanic work on the cars. I also love audio gear in the home and car. I collect music of all types, and enjoy live musical performances too. I also like to keep in shape by playing racquetball twice a week, and biking along the ocean on the weekends. Audrey and I really enjoy traveling together; we make weekend trips to visit our family, and we even plan camping trips together when we really want to relax and get away! We also love to watch movies together at home or at the theater, or just plan a simple dinner at home and then do some gaming together on the Nintendo Wii.
When you close your eyes and see yourself holding your precious baby in your arms what are your thoughts regarding the birthmother?
We will always remember her kind unselfish heart, the gift of God that was planted in her womb, and her willingness to entrust us to love and provide a home for her child.
How will a child enrich your life?
Parenthood is rewarding and having a child will increase the amount of love in our lives. Our child's unconditional love and praise can further boost our self esteem. The responsibility of taking care of our baby girl will motivate us to continue to stay healthy, so that we will always be here for her and are able to see her grow up. Plus, it gives us a chance to be a kid again – to participate in her play time, sing along with nursery rhymes, and make trips to the candy store!
Why did you each choose the career path you decided on?
Adoptive Mom? First and foremost, I have always enjoyed working with people. When I first came to the USA, I tried a few retail jobs, all the while looking for something open in the hospitality field like what I used to do back home. But, I was not able to locate an open position in that field after much searching. Then I was offered a job in a well known pharmacy very close to our home. So, since it was a decent offer and we were just waiting to see if we would have a child or not, I accepted the job. Now it is coming to six years with the company and I am still enjoying my job and meeting new people every day.

Adoptive Dad? For me, I have always pursued anything to do with audio, including music. I started playing musical instruments in bands from middle school on. However, I realized somewhere along the way that the road to economic success playing in music bands was difficult and often unstable. So, I moved on to try many other jobs before deciding to go back to the university to formally study electronics and earn a BS degree in engineering. My ultimate plan was to learn how audio equipment works, so that I could get a good long term job with an established audio company. I achieved my goal, and now have been employed eight years with a top-quality, highly-successful mobile audio company.


We have an extensive database of families that are currently waiting for the opportunity to adopt your precious baby.

CONTACT US TODAY
FOR YOUR FREE
NO OBLIGATION CONSULTATION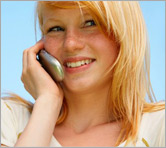 For Your FREE No-Obligation
Consultation1-877-550-3770

REQUEST A FREE ADOPTION INFORMATION KIT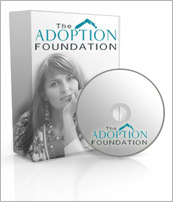 Your information is confidential.
Information will be mailed in an unmarked envelope.
Financial Assistance (as allowed by state law)
Information about our Free Housing for Birthmothers