Harold and Novella
Thank you for searching for the right family to love and cherish your baby. Although we canít understand what has brought you to this place, we do understand the desire to search for a better way of life. In 1996, my husband and I moved to this country from Indonesia. We were searching for a better life. We have since found so much happiness and peace. Please keep searching because we believe you too will find what you are looking for.
Describe your childhood (adoptive mom & adoptive dad):
Adoptive Mom? I was raised with 3 brothers and 1 sister. My father worked in an insurance company so we often moved. We finally settled in a city. My parents put us all in a private school, and we used to travel together or go on picnics in our spare time. I took ballet and singing lessons, and played the piano and violin as a child.

Adoptive Dad? I was raised with 2 brothers and 1 sister. Both my parents were medical doctors, and I spent 2 1/2 years in Australia when my father took residency there. Like my wife, I went to private schools, and with my family we used to travel all around the world. As a child I enjoyed outdoor activities such as camping and fishing and I loved to play soccer. I also learned how to play the piano as a child.
Tell us about your home?
Our home is located on a cul-de-sac in a nice community and neighborhood. It has 4 bedrooms and 2 1/2 bathrooms. Our front and back yards are full of fruit trees. Our home was built in 2002 and we have lived here since that time.
When you have a 3-day weekend, what do you like to do?
On 3-day weekends, when the weather is nice, we like to go fishing, swimming, camping or just traveling to a nearby city. We also like to go to theme parks. During the winter we love to go ice skating and sledding.
Do you have pets? If so tell us about them?
Yes, we have two cats, a small turtle and a ball python. Both our Persian cat and Angora cat like to play; we keep both of them indoors. Our small turtle is a female and we keep her in a box cage. Our ball python is about 3 feet long. A ball python is a dwarf python that only can grow up to 4 feet long. We keep it safe in a controlled reptile aquarium.
What do you hope to teach your children?
We hope we can teach them to love this country and the constitution, and to be honest, hardworking, well educated and responsible. We will teach our adoptive child about his or her beginning and be sure he or she always respects his or her birthmother's decision.
Describe your neighborhood?
Our neighborhood has about 16 houses, and it is very diverse with many different ethnicities. There are lots of small children ranging from 1-13 years of age and they all like to play together.
What will you tell your child about his/her birthmother?
We will talk about how beautiful and smart his or her birthmother must be, how challenging her life might have been, and the incredible gift she gave us.
It's Daddy's day - what activity do you want to share with your child?
On Daddyís Day, I would like to spend time going on a fun outing, watching movies, barbequing and just being together as a family.
What kind of education are you hoping to provide for your child - Private or Public?
Our adoptive child will go to a private school because we want him or her to have the best education that we can provide.
How did you come to the decision of adoption?
We each came from a large family with brothers and a sister, and would like to have a large family too. We were blessed to have a wonderful daughter but because of several miscarriages, are unable to have another child on our own. We have been waiting for 5 years to have another child and are excited about adopting a baby.
What faith will you raise your child?
We will raise our children to believe in God and an afterlife.
What kind of a relationship do you hope to build with your birthmom through her pregnancy?
We would like to have open communication with the birthmother throughout her pregnancy so we know that both she and the baby are well.
How did you meet?
We were classmates in school and were reunited at our junior high school reunion.
What was your relationship with your parents like (adoptive mom & adoptive dad)?
Adoptive Mom? I had a good relationship with both of my parents, but unfortunately they both passed away.

Adoptive Dad? I have always had a good relationship with both of my parents. My mother passed away about 10 years ago, but my father and I are constantly in touch with each other. He likes to visit and stay with us once or twice a year, or go on vacation with us.
What attracted you to each other?
What attracted us to each other is that we had the same interests and hobbies as one another.
Please describe your personalities (adoptive mom & adoptive dad):
Adoptive Mom? I am very friendly and easy going, and have a bubbly personality. I like to have many friends.

Adoptive Dad? I am friendly and have lots of friends. I am a hard worker, and like to help others.
What are your hobbies (please share those you enjoy as individuals and those you enjoy as a couple):
Adoptive Mom? I like golfing, fishing, camping, riding my bicycle and traveling.

Adoptive Dad? I like golfing, fishing, camping, riding my bicycle, martial arts and traveling.
When you close your eyes and see yourself holding your precious baby in your arms what are your thoughts regarding the birthmother?
I canít even begin to imagine how difficult and painful this process must be for the birthmother. I hope that she has peace of mind and happiness in her future.
How will a child enrich your life?
Having another child will increase the amount of love in our life. Having children also motivates us to improve our health because we want to be here a long time for our children. We look forward to watching them grow and finding happiness throughout their lives.
Why did you each choose the career path you decided on?
Adoptive Mom? I have a bachelor's degree in economics and followed in my father's footsteps as he also received a bachelor's degree in economics.

Adoptive Dad? I always like helping people so I pursued a career in health care and I have a master's and doctorate degree in order to be successful in my life and career.


We have an extensive database of families that are currently waiting for the opportunity to adopt your precious baby.

CONTACT US TODAY
FOR YOUR FREE
NO OBLIGATION CONSULTATION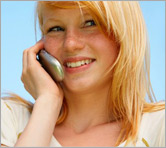 For Your FREE No-Obligation
Consultation1-877-550-3770

REQUEST A FREE ADOPTION INFORMATION KIT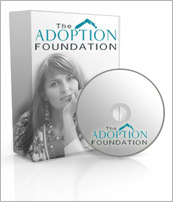 Your information is confidential.
Information will be mailed in an unmarked envelope.
Financial Assistance (as allowed by state law)
Information about our Free Housing for Birthmothers