Steven and Cherilee
We are Steve and Cherilee, and our wish for you is peace in the coming days and lots of courage and Godís nearness as you face the big decisions ahead for you and your baby. It is with much excitement that we look forward to bringing another child into our home to love forever. We hope you will take the time to read about us and our lives.
Describe your childhood (adoptive mom & adoptive dad):
Adoptive Mom? I grew up in Kansas with 2 sisters and 1 brother. We did a lot of things together, like riding bikes, working in the garden, and many other things that pertained to living on a farm. We had cats, dogs, and backyard chickens.

Adoptive Dad? I grew up in Idaho. I remember playing in our large tree house, riding on a shovel while dad pulled it, choring calves, fishing and camping, playing with many cousins, and also learning valuable work ethics from my parents.
Tell us about your home?
We live in a large house that has 4 bedrooms and a big play room upstairs. The baby's room is right next to our bedroom. We have a big backyard with a sandbox, trampoline, and lots of space for children to run. Steve's shop is on the yard and the children frequently go out there to see what Daddy is doing.
When you have a 3-day weekend, what do you like to do?
Some of our family members live in Kansas and we visit them often, so on a 3-day weekend, we would probably take a trip to see them. We also enjoy going to the zoo, so that would be another possibility.
Do you have pets? If so tell us about them?
We have a border collie named Shadow. He got his name because he was our son's shadow when he was a puppy! We have a big black and white cat named George. He is very friendly and loves his naps in the sun! We also have an African Gray parrot named Maggie. She talks a lot, and mimics phone conversations, calls the cats and dog, and always tells us "bye" when we leave.
What do you hope to teach your children?
We hope we are teaching our children to love God most of all. We try to live according to our Christian values, so in addition to wanting to set a good example for our children to follow, we also hope to teach them to be honest, respectful, and that working hard is paid off by the good feeling we receive after a job well done.
Describe your neighborhood?
We live in a rural setting, so we don't have many close neighbors, but our community is very friendly. We know lots of people by name in our little town. Steve's parents live nearby and our brother and sister-in-law with their 3 girls live just a mile away and are eager to have a new baby to love.
What will you tell your child about his/her birthmother?
We will tell our child that he/she is adopted. Since Steve is adopted, he understands the love and sacrifice of his own birthmother. We understand the ultimate act of love this birthmother has shown, and will transfer all of those feelings of love to our child.
It's Daddy's day - what activity do you want to share with your child?
Living on a farm, Daddy's day is everyday! When the children come home from school, they run out to the shop to see what project Daddy is working on. He is the type of dad who is always there to offer support and encouragement when they're learning to ride a bike, or lets them have fun if they want to ride scooters in the shed. Once inside at the end of the day, the combine, trucks and tractors come out and he and the kids farm the carpets! Daddy also rocks dolls, and is required to sit quietly while the children play church. He looks forward to doing all of these things and more, with your child.
What kind of education are you hoping to provide for your child - Private or Public?
Our children will attend a private Christian school with many close friends and a secure environment.
How did you come to the decision of adoption?
We've always loved children! We have two children, but want more. After losing our first baby and having a couple of miscarriages, we decided to pursue our lifelong dream of adoption. Steve has always wanted to adopt because of his positive experience with being adopted.
What faith will you raise your child?
All of our children will be raised as Christians.
What kind of a relationship do you hope to build with your birthmom through her pregnancy?
We want to offer our love and support, and build a relationship with our birthmother.
How did you meet?
Cherilee came to Nebraska to teach school in our small church school. We went to lots of youth activities together and soon became good friends, leading to a lifetime of friendship and a loving marriage!
What was your relationship with your parents like (adoptive mom & adoptive dad)?
Adoptive Mom? My mom has always been someone I could count on for support, encouragement or just a listening ear. Dad was always available to repair things around the house. He can fix anything!

Adoptive Dad? I have always had a good relationship with my parents and have been especially close with my mom. I grew up farming with my dad and he taught me many skills surrounding farm work. He also taught me how to hunt and fish.
What attracted you to each other?
Adoptive Mom? Steve was always having a lot of fun and was so easy to talk to.

Adoptive dad? I liked Cherilee's winning smile, and outgoing, fun personality.

Please describe your personalities (adoptive mom & adoptive dad):
Adoptive Mom? Cherilee is a loving, caring person. She is interested in other people and enjoys helping them. She is very good with children and helps our children learn lessons through everyday experiences.

Adoptive Dad? Steve is a kind and loving husband and daddy. He is outgoing and has a good sense of humor. He provides for us very well.
What are your hobbies (please share those you enjoy as individuals and those you enjoy as a couple):
Adoptive Mom? I enjoy making cards, sewing projects, watching backyard birds, flower gardening, and shopping.

Adoptive Dad? I enjoy being in the outdoors and going hunting and fishing. I also enjoy collecting miniature farm toys.
When you close your eyes and see yourself holding your precious baby in your arms what are your thoughts regarding the birthmother?
It's an amazing miracle that she chose us to raise her precious child. I want her to know that I will be a good mother, and will love and care for her baby with all my heart.
How will a child enrich your life?
Children give purpose to life! They are someone to share meals with, laugh with, read stories to, and rock to sleep with a hug and a kiss and a lullaby.
Why did you each choose the career path you decided on?
Adoptive Mom? I wouldn't want to be anywhere else. I so much enjoy watching my children's firsts in life, and want to be there to show them love when they need it.

Adoptive Dad? I grew up on a farm and have always loved it. When I was able to take over Dad's farm, I was thrilled. I have done various construction trades, but always enjoyed farming the most.


We have an extensive database of families that are currently waiting for the opportunity to adopt your precious baby.

CONTACT US TODAY
FOR YOUR FREE
NO OBLIGATION CONSULTATION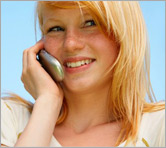 For Your FREE No-Obligation
Consultation1-877-550-3770

REQUEST A FREE ADOPTION INFORMATION KIT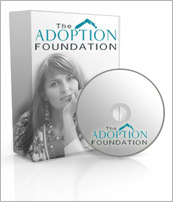 Your information is confidential.
Information will be mailed in an unmarked envelope.
Financial Assistance (as allowed by state law)
Information about our Free Housing for Birthmothers