Brian and Kate
We always knew we wanted children to complete our family, but little did we know how difficult that would be. After 8 years of infertility, 3 surgeries, countless failed fertility treatments, we were at a loss. We didn't know where to turn. We researched adoption and have not have any regrets! Best decision ever!
Describe your childhood:
Kate: I had a normal childhood growing up. We moved around a bit due to my father's job, but always adjusted. I played basketball in school and was in marching band.

Brian: I had a normal childhood as well. We moved around a little as my father was in the Navy.
Tell us about your home?
Our home is a normal 3 bedroom 2 bathroom home and it sits on almost 1 acre. We have a large fenced in backyard.
When you have a 3-day weekend, what do you like to do?
We like to take little mini vacations when possible. The last 3 day weekend we had together we went to Chattanooga for our sonís birthday. If we donít go anywhere, we enjoy doing touristy things in our own area that we would not normally do. With our schedules, it's hard to take time off at the same time, so when we have it, we try to make the most of it.
Do you have pets? If so tell us about them?
Yes, we have 2 dogs, an 11 year old Siberian Husky, and a 5 year old Yellow Lab. They are both very friendly and both good with kids.
What do you hope to teach your children?
We hope to teach our children good values, to be kind, compassionate and respectful. We want them to know that they can do anything, and be anything they want. We just hope they grow up and keep the values we instill in them.
Describe your neighborhood?
Our neighborhood is fairly small but close. We have a good relationship with our immediate neighbors and all look out for each other. We have several good friends that live right up the road from our home. Everyone in the neighborhood knows whats going on and who belongs in the neighborhood and who does not. Like I said before, we all look our for each other!
What will you tell your child about his/her birthmother?
Honestly I am not sure how to answer this question. I guess we would tell our children that she was a selfless individual. She knew that she could not provide the kind of life the child deserved, therefore, she found us and knew that we could provide a good life for the child!
It's Daddy's day - what activity do you want to share with your child?
Right now our son is with Daddy during the weekends while I am working. They love to watch football together! Our son also loves helping Daddy with anything, like mowing the lawn, or any type of project around the house!
What kind of education are you hoping to provide for your child - Private or Public?
Private if funds allow, if not we would like to home school. My sister-in-law has home schooled her 2 daughters (our nieces) and they are incredibly intelligent and well rounded individuals!
How did you come to the decision of adoption?
8 years of infertility. I have had multiple surgeries, tests and procedures with no success. Adoption is/was our only option of having a child.
What faith will you raise your child?
Christian.
What kind of a relationship do you hope to build with your birthmom through her pregnancy?
Honestly, we are not quite sure. I think we would have to evaluate this on an individual basis. We would be open to a relationship, but we would let the birth mom set the tone.
How did you meet?
We met in radiology school. We then worked together at a hospital for several years and began dating. We now both work for the same organization as well.
What was your relationship with your parents like?
Kate: I had a normal childhood. I got along with my parents fine. We moved around a bit in my middle school/high school years due to my father's job. Every time he got promoted, we had to move. It made me very adaptable. I have 1 sister who is 11 years younger and 1 brother who is 13 years younger than I am.

Brian: I had a normal childhood as well. We moved around a little as a child as well as my father was in the navy. I have a very good relationship with my parents. Actually we both have a fantastic relationship with my parents! They are amazing people and would do anything for us! I have 1 sister who is 4 years younger than me.
What attracted you to each other?
Our personalities. We have very similar temperaments and personalities. We both have similar values. We both care very deeply for our profession/patients (we both work in healthcare). We both very much wanted to be parents as well!
Please describe your personalities:
Kate: Caring, compassionate, smart.

Brian: Caring, compassionate, smart, great sense of humor.
What are your hobbies?
Kate: I donít really have many hobbies. Between working full time, and being a full time mom, that doesn't leave time for much else. I am very passionate about animals and volunteer for things when I have time.

Brian: I really don't have many hobbies either. I enjoy doing things outside, but donít really play any type of sports. He is very excited though that when our son is a old enough, to help coach his little league games!
When you close your eyes and see yourself holding your precious baby in your arms what are your thoughts regarding the birthmother?
Thankful that she was selfless enough to let us adopt her baby!
How will a child enrich your life?
I donít think our life had much meaning without a child in it. We both have desperately wanted to become parents, and it has taken a lot longer than expected! However, we wouldnít change this path for anything. We firmly believe that everything happens for a reason! Our son was placed with us for a reason, and are ready for him to have a sibling!
Why did you each choose the career path you decided on?
Kate: I always knew I wanted to work in healthcare. I went right to radiology school after high school and never looked back. I absolutely love what I do!

Brian: I originally worked with computers. I got bored with it, and decided to go into healthcare as well. I have been doing it for 16 years now, and absolutely love it!


We have an extensive database of families that are currently waiting for the opportunity to adopt your precious baby.

CONTACT US TODAY
FOR YOUR FREE
NO OBLIGATION CONSULTATION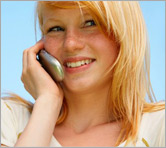 For Your FREE No-Obligation
Consultation1-877-550-3770

REQUEST A FREE ADOPTION INFORMATION KIT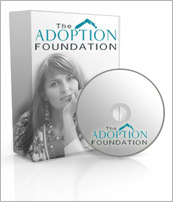 Your information is confidential.
Information will be mailed in an unmarked envelope.
Financial Assistance (as allowed by state law)
Information about our Free Housing for Birthmothers