Rylan and Taran
We want you to know that we admire your strength and courage at this difficult time in your life. We recognize that the decisions before you must be daunting and we want to assure you that we all have something in common. We all want what's best for your precious baby. We hope to assure you that we would like to offer your child a life filled with love and joy, and parents and a big brother that will cherish him or her.
Describe your childhood (adoptive mom & adoptive dad):
Adoptive Mom? I was raised in a conservative home by my parents with a younger brother. The memories of my childhood involve a lot of visits to my grandparents, cousins and family friends. I have a very good relationship with my brother, who just had his first child making me an aunty. My parents were very focused on education so we were very involved with school. I think having such a large extended family was a lot of fun.

Adoptive Dad? I was raised in Maryland by my parents and lived in a single family home with my 4 siblings. We traveled a lot, with one the most memorable trips being at age 5 when we drove across the US and visited many historic landmarks. I still remain enthusiastic about traveling. My parents have been married for 45 years and still live close by so they can visit any grandchildren often. I have a sister in Texas, and 2 sisters and 1 brother that live locally. We have fun at every opportunity.
Tell us about your home?
We live in a lake community that has 5 beaches surrounding it. We swim in the freshwater, and plan on getting a kayak so we can paddle around. Our home is a single family home with 5 bedrooms and our property is 1/2 an acre. We built a playground, plant vegetables in the garden in the spring, and feed the Koi and goldfish that live in our pond. We have a lot of room for a new addition to the family.
When you have a 3-day weekend, what do you like to do?
We like to go into Washington DC and visit some of the childrens museums, go hiking, swimming, or travel to California or Georgia to visit relatives. We also get together with friends who also have children.
Do you have pets? If so tell us about them?
We have a hairless Chinese Crested dog who is 11 years old, very sweet, and keeps to himself most of the time now that he is older and losing his eyesight. We also have the Koi pond outside which has about 6 goldfish and 5 Koi. In addition, we have 2 playful Caiques (birds) named Ceasar and Aria that enjoy being held and fed fruits and grains.
What do you hope to teach your children?
To have fun, be respectful and responsible members of the community.
Describe your neighborhood?
Ours is a wooded lake community with a good amount of young families with children. Our street is not a through street, so only the neighbors travel on it making it safe for biking, sledding and running with the neighbors. The homeowners association has a number of annual events at one of the lake beaches including an Easter egg hunt, 4th of July parade and fireworks show, as well as an ice cream social in the late summer.
What will you tell your child about his/her birthmother?
That she is a brave woman who wanted the best for her child.
It's Daddy's day - what activity do you want to share with your child?
Definitely an outdoor activity like going to the local state park to hike and swim.
What kind of education are you hoping to provide for your child - Private or Public?
A mix of both, starting education early in a Montesorri school for independent learning and early socialization amongst peers.
How did you come to the decision of adoption?
We've been eager to adopt for several years. Now is the time in our life that we are out of school, settled into our home and careers, and can maximally provide and support a child.
What faith will you raise your child?
We are nondemoniational and do not commit to a particular faith, but believe in the good nature of each other to carry us through life.
What kind of a relationship do you hope to build with your birthmom through her pregnancy?
We will respect the wishes of the birthmom regarding the level of privacy she desires.
How did you meet?
Taran and I met through a friend about 10 years ago. I was living in Baltimore and she in Los Angeles. We talked about marriage on our second weekend together and we just happily celebrated our 6th wedding anniversary.
What was your relationship with your parents like (adoptive mom & adoptive dad)?
Adoptive Mom? I have loving parents who we see very often despite them living in California. We get to Facetime with them almost daily and we celebrate important dates and holidays with them.

Adoptive Dad? Mine are also loving parents who we are very close to and also see often as they live less than a hour away. They still provide loving support to us and are eager to share parenting advice :)
What attracted you to each other?
Personalities and similar interests and goals in life.
Please describe your personalities (adoptive mom & adoptive dad):
Adoptive Mom? Kind, generous with others.

Adoptive Dad? Fun loving, strong work ethic, committed to family and goals.
What are your hobbies (please share those you enjoy as individuals and those you enjoy as a couple):
Adoptive Mom? Traveling as a family, sewing, Bollywood films, volunteer work.

Adoptive Dad? Traveling as a family, playing soccer, running (1st Marathon coming up in 2 months).
When you close your eyes and see yourself holding your precious baby in your arms what are your thoughts regarding the birthmother?
That it must have taken a tremendous amount of strength to entrust this child's life and well being with us.
How will a child enrich your life?
Caring for and raising another human being not only benefits the child, but creates noble feelings within us knowing that we are responsible for another, and that this child looks up to us and relies on us. Children teach us how to love, laugh, cry, share, be patient, and live life in the fullest way possible. They make us better people.
Why did you each choose the career path you decided on?
Adoptive Mom? Dentistry has been a family business for many years and I followed in my father's footsteps. He mentored me on the education and art surrounding this specialty. My brother is also a dentist!

Adoptive Dad? I knew healthcare was the right choice for me as it has always been difficult for me to watch others suffer. I wanted to advance my career to the doctorate level and love the job I have.


We have an extensive database of families that are currently waiting for the opportunity to adopt your precious baby.

CONTACT US TODAY
FOR YOUR FREE
NO OBLIGATION CONSULTATION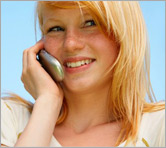 For Your FREE No-Obligation
Consultation1-877-550-3770

REQUEST A FREE ADOPTION INFORMATION KIT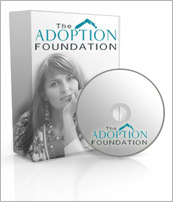 Your information is confidential.
Information will be mailed in an unmarked envelope.
Financial Assistance (as allowed by state law)
Information about our Free Housing for Birthmothers