James and Kellie
One of our favorite verses is, "And now these three remain: faith, hope, and love. But the greatest of these is love!" We believe love means everything in life. We know life rarely goes as planned and sometimes it can be more than we can handle. It takes a lot of courage and selflessness to choose adoption. We imagine your situation is hard and overwhelming. But love is still at work. You're taking time out of your life to ensure the life inside you is loved beyond measure and knows of your love.
Describe your childhood:
Kellie: My mom was my best friend. She was highly intelligent and always encouraged me to follow any interests I had. She worked full-time but always had time for my sister and me. I loved my little sister, and became a mini mom to her while our mom was at work. I started working at an early age to help bring in income, but my goal in life was to be a wife and mother. There is no more important or rewarding job. I probably thought this way because my mom made such a difference in my life and how I saw myself and my possibilities.

Jim: I was privileged to have grown up in America's finest city. My mother raised me by herself in a warm, loving house. Mom was an amazing woman who worked as a kindergarten teacher and later a nun for many years. She also served in the Women's Army Corp and was a nurse in a maternity ward for 30+ years. I was raised to respect others, believe and trust in God, and love our great country. I would not change a thing in my childhood. I'm sure she's smiling down on us from heaven now; she always wanted a grandchild.


Tell us about your home?
We have two homes - one in northern California and our little cottage in southern California. We stay in the cottage because it is so close to the beach. Our house is tucked away from the main road and is very safe for kids to play. We have an elementary school next door with a brand new playground and a large grassy area with a baseball field where I'm sure we will be spending a lot of time playing.
When you have a 3-day weekend, what do you like to do?
We have many options with deserts, mountains, and beaches all a short drive away. One of our favorites would be to load the bikes, the barbeque, Frisbee, boogie boards, and sand toys in the car and head out for a full day of sun, sand, and surf ending with a spectacular sunset. We also enjoy spending a quiet day together at home working on projects we have an interest in. We always just enjoy having that extra time together as a family.
Do you have pets? If so tell us about them?
We have three indoor cats: Lucky, a Russian Blue; Yoda, a Balinese; and Geronimo a domestic short hair. All three are rescue cats. All three have unique characters and are very friendly. They provide hours of entertainment and laughter with their silly antics.
What do you hope to teach your children?
We hope to teach our child that he or she is loved, special, and worthy of respect. We hope to teach our child to respect and encourage others and that with hard work any goal is possible to achieve. We also hope to teach our child basic moral standards that he or she should not lie, cheat, or steal and that he or she has a family that loves them no matter what.
Describe your neighborhood?
We live in a suburban neighborhood. We are close to local stores and parks, have good schools close by, and are removed from the main streets making it a safe place to play. We have access to beaches, mountains, and many multicultural activities.
What will you tell your child about his/her birthmother?
That she loves him or her very much and wanted nothing but the very best for her child. She didn't feel she could give that to them at the time. She knew how very much we would love and care for her child and wanted him or her to have the best life possible.
It's Daddy's day - what activity do you want to share with your child?
I would just like to spend fun time together with our son or daughter. I would hope he or she could share my love of baseball and take in a baseball game, hot dog, peanuts,and popcorn!! If not,that's alright too…maybe we could catch a movie.
What kind of education are you hoping to provide for your child - Private or Public?
Private or at least a very good public school at which we could be actively involved.
How did you come to the decision of adoption?
It has always been an option we were in favor of and believed to be a good one. When we found out we were unable to have a child in the traditional sense, it only seemed logical. The fact that it could help a child in need or possibly even save a life is an added bonus. We also like the idea that a young woman could continue her journey towards her goals knowing she has done the best by her child as she possibly could.
What faith will you raise your child?
Born again Christian
What kind of a relationship do you hope to build with your birthmom through her pregnancy?
We would like to get to know a bit about her as a person and her family history. We'd love to offer more than just support and possibly forge a friendship but the level of interaction is up to her.
How did you meet?
Believe it or not we met on Match.com. I hadn't even seen his pictures and he was several hundred miles away, but I liked what he wrote. It seemed real and down to earth, so I winked at him. He replied and our contact quickly changed to emails all day and then 8-9 hours a day on the phone. When I did see his picture, I was pleasantly surprised. The attraction was evident the first time we met and our feelings grew even stronger as we got to know each other.
What was your relationship with your parents like?
Kellie: My father left before I was born. This coupled with the fact that my mom and I were fairly similar in personalities made us have a very strong bond. We used to say we were opposite sides of the same coin.

Jim: Mom and I were very close. I always felt I could tell her anything and she would instruct me on how to handle any situation that came up. I respected her immensely. We loved each other so much and would not let a day go by without saying or doing something to show it.
What attracted you to each other?
Our core values and beliefs .Our shared interests and life experiences. The fun and easy way in which we just seemed to flow naturally together. We didn't have to explain things like what we were really saying or feeling to each other. We already knew because we shared the same beliefs, but we were still different enough to keep from being bored. The physical attraction didn't hurt either.
Please describe your personalities:
Kellie: I am very passionate. Whether towards something good or bad. I feel things strongly. I can be hurt deeply but I am also extremely loyal and protective of those I love. If I have an opinion or feeling, it is strong and doesn't change easily. I'm actually kind of shy naturally but really enjoy people so most people can't tell. I believe in being honest. Most people would agree that I am a very loving, compassionate, and friendly person who is easy to get along with.

Jim: I am a quiet guy mostly because I tend to think carefully about what I say before it comes out. I don't want to offend someone. I am passionate and outspoken when it comes to certain subjects like God, my country or my family.
What are your hobbies?
Kellie: I love to read and learn about people and places. I love anything to do with the beach. I am getting back into walking, hiking, and biking. I'm always more active at the beach, otherwise I enjoy sewing, scrap booking, cooking, and working with children.I also enjoy movies and hanging out with friends and catching up, especially my husband.

Jim: I love fishing, drawing and video games. I have Play Station's 2, 3 and 4. I'm sure the kids and I will have hours of fun together. I watch all my local baseball and football teams. I'm also getting back into mountain biking.
When you close your eyes and see yourself holding your precious baby in your arms what are your thoughts regarding the birthmother?
I feel so grateful to her for the opportunity to have the chance at my dream of motherhood. I hurt for her and the difficult choice she's made. I pray she knows she's made the right choice and that her child will receive all the love possible.
How will a child enrich your life?
There is nothing more exciting than seeing things through a child's eyes for the first time. Holding a baby is unlike anything else in the world. Having something so innocent and defenseless looking at you with complete trust makes your heart almost burst with protective love and tenderness. In that moment, you know you'd do anything, give anything to help them realize their dreams and make them feel loved. Suddenly everything else has no importance as becoming the best you can for them.
Why did you each choose the career path you decided on?
Kellie: I have always wanted the chance to love and care for a child. I've wanted nothing more than to be a wife and mother. I can't think of anything more important. To watch and help a child discover who they are and want to become is priceless. Knowing that you have played a role in someone realizing their dreams and helping them become a quality person who gives back to others is more rewarding than anythng I can imagine.

Jim: I have always liked working with my hands. I enjoy using tools and creating things.


We have an extensive database of families that are currently waiting for the opportunity to adopt your precious baby.

CONTACT US TODAY
FOR YOUR FREE
NO OBLIGATION CONSULTATION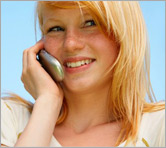 For Your FREE No-Obligation
Consultation1-877-550-3770

REQUEST A FREE ADOPTION INFORMATION KIT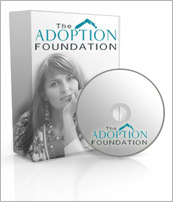 Your information is confidential.
Information will be mailed in an unmarked envelope.
Financial Assistance (as allowed by state law)
Information about our Free Housing for Birthmothers