Steven and Angela
We want to take a moment to say "thank you" for considering us as loving parents for your child. We love children and understand the huge decision this is to find the best family for your child. To know you are making the right decision and the family you choose will be the right one is truly a matter of the heart and it has to feel right.
Describe your childhood (adoptive mom & adoptive dad):
Adoptive Mom? I spent a lot of time with my grandmother. She is the best person I have ever met. She taught me so much about life and that family was everything. My father worked a lot. He was general manager for a local car dealership. He was a natural provider. My mother worked part-time and we spent summers outside enjoying the outdoors.

Adoptive Dad? I grew up in the country and a lot of time was spent outside. My father owned a local towing and repair shop. We learned to build just about anything. My father pushed us to have daily responsibilities and take care of our things. Our mother was always around and put herself through nursing school while raising four boys. My parents enjoyed the outdoors and we learned to water ski and ride snow mobiles at a very young age.
Tell us about your home?
We live in a spacious 3000 sq., two story home with 4 bedrooms and 3 baths. We have a large media room filled with kids' movies and toys. We have a large backyard with a nice patio and RV parking that is greats for kids riding bikes and scooters in the safety of an enclosed area.
When you have a 3-day weekend, what do you like to do?
Long weekends can vary to camping with our friends and family, to going on an out-of-town trip to just hanging around the house working on a project.
Do you have pets? If so tell us about them?
We have three dogs that have been raised around our older kids. They love kids. They include two older yellow labs (Mollie and Orion) and a small mixed breed (Rusti). We currently have little kids in our family that are over regularly and play in the backyard with our dogs.
What do you hope to teach your children?
We hope to teach our child good morals and values. Life is all about love, caring for others, your family and doing the right thing.
Describe your neighborhood?
We live in a well-established and safe neighborhood with ample kids of all ages. We are walking distance to the high school and minutes from parks, the local ski resort, and a lake.
What will you tell your child about his/her birthmother?
We plan to share as much as possible depending on the relationship that is formed with our birthmother. We are open and what is best for our child will be determined.
It's Daddy's day - what activity do you want to share with your child?
Going to the movies, snow skiing, or flying model airplanes are activities that would be great for Daddy's day. Daddy is a kid at heart and loves doing kid activities.
What kind of education are you hoping to provide for your child - Private or Public?
Both - most likely private education the elementary years to learn a strong foundation for education and public education later. Also secondary education such as college or a learned trade for a successful life.
How did you come to the decision of adoption?
We have always wanted to expand our family. With several unsuccessful attempts to conceive a child, there was still a longing for a child or children in our home. We have so much love to offer a child; it was the next step.
What faith will you raise your child?
Christianity. We believe Jesus Christ is our Lord and Savior.
What kind of a relationship do you hope to build with your birthmom through her pregnancy?
We hope to build a life long relationship and be part of her life. We hope we can be a support system and friend to her.
How did you meet?
We worked in the same firm.
What was your relationship with your parents like (adoptive mom & adoptive dad)?
Adoptive Mom? I have good relationships with both of them. They divorced when I was young and I spent time with them equally. They both live in the area and I see them regularly.

Adoptive Dad? My relationship with my parents is healthy and balanced. My parents divorced when I was 10 and I was raised by both of them equally. They lived less than a half mile away from each and still do to this day. They both live in the area and spend time with us on a regular basis.
What attracted you to each other?
Our personalities just clicked. We share many common interests and enjoy each other's company. We each have an incredible sense of drive that was huge attraction for us.
Please describe your personalities (adoptive mom & adoptive dad):
Adoptive Mom? Nurturing, strong sense of assertiveness, extremely driving, but very well rounded (know when to pick your battles). I expect a lot but I give back ten fold. I like to laugh a lot and I take great pride in relationships. I enjoy doing things for others.

Adoptive Dad? Natural provider, driven, perfectionist, great sense of humor, sensitive, extremely loving and caring towards his family. Enjoys giving to others.
What are your hobbies (please share those you enjoy as individuals and those you enjoy as a couple):
Adoptive Mom? Snow skiing, hiking with my dogs, exercise, painting, gardening (flower and vegetables), weekend trips, hanging with our grandkids, boating, camping, home improvements

Adoptive Dad? Hanging with our grandkids, weekend warrior projects, model airplanes, RC cars, snow skiing, camping, gardening (vegetable), building models and Lego kits, and boating.
When you close your eyes and see yourself holding your precious baby in your arms what are your thoughts regarding the birthmother?
Feeling blessed and thankful. What a gift this child is and her decision to choose us as parents for her child.
How will a child enrich your life?
Being a parent is a life long reward by providing relationships and bonds with a individual that becomes part of you as you are part of them. Having family to share life with is a natural enrichment.
Why did you each choose the career path you decided on?
Adoptive Mom? When I was young and going to college, I worked in a medical office. I worked my way up and went from there. I love what I do and the dynamic challenges that are offered in medical finance. I am always learning new things.

Adoptive Dad? I found my passion in high school taking a drafting class. I loved creating things and designed my first house when I was 17. I knew then I wanted to be architect.


We have an extensive database of families that are currently waiting for the opportunity to adopt your precious baby.

CONTACT US TODAY
FOR YOUR FREE
NO OBLIGATION CONSULTATION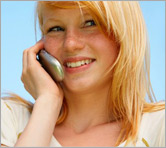 For Your FREE No-Obligation
Consultation1-877-550-3770

REQUEST A FREE ADOPTION INFORMATION KIT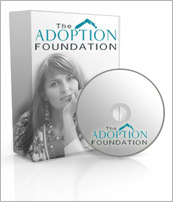 Your information is confidential.
Information will be mailed in an unmarked envelope.
Financial Assistance (as allowed by state law)
Information about our Free Housing for Birthmothers