Steven and Stacey
We are Steve and Stacey and are excited that you are considering us as potential parents for your child. We realize that you are making a difficult decision so we hope our letter and pictures will answer some of the questions you may have about us and the loving home we intend to provide to your child. We recognize and commend you for the courage you possess in deciding your child's future. We hope that at the end of this journey, you consider us as family.
Describe your childhood (adoptive mom & adoptive dad):
Stacey: My childhood was filled with family activities. My parents loved the outdoors, especially water, and passed on that love to my sister and me. We grew up learning to fish, water ski, and kayak. My childhood was full of exciting adventures with my mom and dad. We never passed up a chance to take a trip and explore a new town.

Steve: My childhood was filled with family. I grew up with all my aunts, uncles, and cousins living in a 10 mile radius of my childhood home. We always had big family dinners and even larger holiday celebrations. I remember playing in the snow with all my cousins at my grandmother's house when we had snow days for school. My entire family was always loving and supportive of each other.
Tell us about your home?
We live in a two-story house that we recently remodeled ourselves. Our large backyard is fenced in with a swing set and vegetable garden. We have a basketball hoop in the driveway and a soccer goal in the side yard.
When you have a 3-day weekend, what do you like to do?
We are an outdoor, traveling kind of family. If given the opportunity to have three days off, we most likely would be found camping in the mountains in the fall and winter or at the beach in the spring and summer. We enjoy hiking and kayaking with our friends and family.
Do you have pets? If so tell us about them?
We have two dogs and two cats. All our animals are rescues. Ruby, our Labrador, is full of energy but loves to snuggle with any "human" in the house. Max, a basset hound, loves taking naps in the sun during the day and on the couch at night. We have an indoor cat, Kitty, that is very shy and hides but our outdoor cat, Honey, greets everyone that comes by our house.
What do you hope to teach your children?
We hope to teach our children to love themselves and others. We want to teach our children life skills to be independent and successful in whatever they choose to pursue in life.
Describe your neighborhood?
We own a large piece of property that is located across the street from a wildlife refuge. We are able to walk across the street and put our kayaks into the water. While no one lives across from us or behind us, we do have neighbors on both sides, and Steve's family lives at the end of the street. It is safe for the kids to ride their bikes and there is a local playground on our street as well.
What will you tell your child about his/her birthmother?
We would discuss with the birthmother what her wishes are regarding what she wants us to share with her child. We want to respect the birthmother and her wishes. No matter what is decided, to us it will be the story of the love of a birthmother for her child.
It's Daddy's day - what activity do you want to share with your child?
I would love to share my love of the outdoors with my child. It could be something as simple as riding bikes around the neighborhood to exploring a new hiking trail.
What kind of education are you hoping to provide for your child - Private or Public?
We currently live in an excellent school district and will send our child to the local public school. If we ever move, we would assess the local school systems and decide what would best fit our child's educational needs.
How did you come to the decision of adoption?
Stacey knew early in life that she could not have a biological child so adoption has always been her path. While Steve's two lovely daughters live with us full-time, we have longed to add another child to our family. We have friends and family that are adopted or who have adopted. Each has shared their beautiful story with us and we would like to be part of your child's story.
What faith will you raise your child?
We are a Christian family and intend to raise our child in the Christian faith.
What kind of a relationship do you hope to build with your birthmom through her pregnancy?
We only want to build a relationship that the birthmother is comfortable with having with us. We want to recognize the difficult decision she is making and want to respect her wishes. We want to be supportive as possible and reassure her of our true desire to provide a loving home.
How did you meet?
We met at the police department. He was a robbery detective and I was a crime scene investigator, before I became a teacher. Our callback coincided and we worked the majority of our cases together. We instantly clicked with one another.
What was your relationship with your parents like (adoptive mom & adoptive dad)?
Stacey: I want to have the same relationship with my children as I had with my parents. I have always turned to them for advice because I know they are looking out for my best interest and always showed me support. My parents were always my parents first and my friends second. Without my parents, I wouldn't be the person that I am today. A conversation doesn't end with my parents without saying "I love you."

Steve: I am very close to my parents and always have been. My dad was a police officer who worked midnight shift my entire childhood. Even though he would have just gotten off work, he never missed any of my sport or school events. My mom was always there to help me with my homework or take care of me when I was sick. My parents always were, and still are, very dependable and supportive.
What attracted you to each other?
We were attracted to each other's sense of humor. We would laugh at the same jokes and it was very natural when were around each other. Stacey was attracted to how Steve wore his heart on his sleeve, while Steve loved Stacey's nurturing nature and her capacity to love.
Please describe your personalities (adoptive mom & adoptive dad):
Stacey: I have an easy going personality. My friends have always described me as loyal and quick to help. I am very protective when it comes to my family and their best interests. I have a tendency to be very organized so that everything can get done during the week. I am always looking out for new experiences and adventures.

Steve: I have been described at work and home as a dedicated man. I am very trustworthy and will not hold a grudge. I believe in second chances and I am more than willing to grant one. With my family, I tend to be more laid back and open. I am more than willing to help anyone in need and never expect payback or anything in return.
What are your hobbies (please share those you enjoy as individuals and those you enjoy as a couple):
Stacey: I enjoy gardening and reading in my spare time. I am very handy around the house and constantly searching for a new project to start. We like to camp and kayak as a family.

Steve: I enjoy being outdoors and take every opportunity I have to go kayaking or hiking. I also enjoy going to the beach and spending the day in the sun.
When you close your eyes and see yourself holding your precious baby in your arms what are your thoughts regarding the birthmother?
My thoughts would only be of love for the birthmother and the love she has for our baby. I would feel a level of thankfulness that could never truly be vocalized.
How will a child enrich your life?
We have never been great at describing why we want to adopt or the impact it will have because it is more of a feeling. When we think of adopting a baby, there is a sense of peace and completeness. We do not envision that we are raising someone else's child for them but raising a child who is unique just like every other child and loved by so many people. That thought alone enriches our life. A child will not only expand our family but also deepen our capacity to love.
Why did you each choose the career path you decided on?
Stacey: Education has always been a high priority in my life. I always loved learning and want to show others the difference education can make in their life.

Steve: My father was a police officer and he embedded helping others into my nature. I decided to follow in his footsteps early in my life and help make my community a safer place for my children.


We have an extensive database of families that are currently waiting for the opportunity to adopt your precious baby.

CONTACT US TODAY
FOR YOUR FREE
NO OBLIGATION CONSULTATION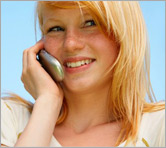 For Your FREE No-Obligation
Consultation1-877-550-3770

REQUEST A FREE ADOPTION INFORMATION KIT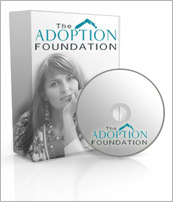 Your information is confidential.
Information will be mailed in an unmarked envelope.
Financial Assistance (as allowed by state law)
Information about our Free Housing for Birthmothers