David and Ashley
When we married we decided on a life verse for our family, Colossians 3:12-17. A portion of it reads, "Therefore, as God's chosen people, holy and dearly loved, clothe yourselves with compassion, kindness, humility, gentleness, and patience." These are the values we hope to teach your child. Thank you for considering us, and know we are praying for both you and your child.
Describe your childhood (adoptive mom & adoptive dad):
Adoptive Mom? I grew up in a Christian home and am the youngest of three children, with an older brother and older sister who I am still close with. I would describe myself as a "tomboy" growing up and enjoyed soccer, baseball and swimming. I remember during the summers I would ride my bike to the community pool almost every day to go swimming. My parents encouraged good manners and expected us to treat others with respect and kindness. My mom modeled the importance of education and following your dreams by going back to college and getting her Masters in Education, and my dad modeled financial responsibility.

Adoptive Dad? The first few years of my life were spent on a dairy farm so my parents taught me the importance of hard work, responsibility and appreciating the simple life. My parents are Christians and they raised us with Christian values which meant we learned how to love, give of ourselves and serve others. I am the youngest of three children, with two older sisters who I have remained close with. As a child, I enjoyed playing baseball and pee wee football, and continued to play football in high school. I have many good memories of my childhood, but my favorite is how much my family loved me.
Tell us about your home?
We live in a cozy one story home with three bedrooms and two baths. We have a large fenced in back yard where we can imagine putting a swing set one day. Our quiet subdivision has a country feel, and yet we are only a few minutes from the city.
When you have a 3-day weekend, what do you like to do?
We enjoy traveling, visiting new places and revisiting places we have been in the past. We like to go to historic sites, amusement parks, and occasionally hiking or biking in state parks. The mountains are only a few hours away, which makes for a great weekend getaway. We enjoy going to spend time with our family, and getting to see our niece and nephews.
Do you have pets? If so tell us about them?
Our sweet Sunny is a collie/shepherd mix that found us one Sunday afternoon as she was hiding under our shed when she was only about 8 weeks old. She is almost four years old now and has lots of room to play in the back yard. Her favorite games to play are tug, fetch, and keep away.
What do you hope to teach your children?
We want to teach our children to be kind, compassionate, loving, and responsible people. We plan to teach them our Christian and moral beliefs. We want to teach them to live life to the fullest, laugh often and love always. We hope to teach them to achieve all they can, but to also be content with the simple pleasures of life. Just as our parents taught us the importance of hard work and education, we hope to pass this along to our children. Everyone has his or her own distinct personality and we will encourage our children to be the best they can be.
Describe your neighborhood?
We live in a small community outside a larger metropolitan area. The area has a country feel with lots of trees and a small creek at the end of our street, however it is only a few minutes from several restaurants, grocery stores, and shopping centers. Our neighborhood is a great area for walking and riding bikes, and there is a local community center that has a large play area.
What will you tell your child about his/her birthmother?
We realize this is a difficult decision for any birthmother no matter what her circumstance may be. We will tell our child how brave she was to make this difficult decision, and that she chose to give us this precious gift. We will tell our child as much as we know about her and her family with love and truth.
It's Daddy's day - what activity do you want to share with your child?
I want to teach our child how to play golf. This is an activity that I still enjoy doing with my father and look forward to spending time bonding with my son or daughter out on the driving range or over a round of 18 holes. One of my favorite things about playing golf is enjoying the beautiful outdoors on a sunny day with friends or family during this challenging yet fun game.
What kind of education are you hoping to provide for your child - Private or Public?
We both attended public school growing up and Ashley's mother taught in public school, so I do believe in public school. The county we live in has an excellent school system, which I would be comfortable sending my children to. However, my nephews currently attend a private Christian school and I see the merit in receiving an education where the classroom size is smaller and moral beliefs are being taught in the curriculum. We are open to both possibilities.
How did you come to the decision of adoption?
We actually discussed adoption before we got married and knew that it was something we wanted to do one day. Several years before we even met, Ashley was able to visit several orphanages in foreign countries and because of these experiences, feels that adoption is something that God had laid on her heart. We began trying to start a family about a year after we got married and discovered we were struggling with infertility issues. After a three year journey with infertility issues, we felt led to begin our adoption process and are excited about what God has in store for our family.
What faith will you raise your child?
We were both raised in Christian homes, are both Christ followers, and plan to raise our children in a Christian home.
What kind of a relationship do you hope to build with your birthmom through her pregnancy?
We are looking forward to building the kind of relationship that allows her to know that we respect and admire the decision she has made and support her as best we can. We are planning to tell our child as much about his or her birthmom as we can, so it will be important to learn as much about her and her family as she is comfortable telling us. We want her to feel as though she can be honest with us as we will be honest with her.
How did you meet?
We met at the church we presently attend. We both attended the same singles small group and also volunteered to serve in a ministry called Room in the Inn that provides food, shelter and clothing for one evening to a handful of homeless men. Shortly after meeting we went on our first date. We met at a local restaurant for dinner and ended up staying there and talking until the restaurant closed.
What was your relationship with your parents like (adoptive mom & adoptive dad)?
Adoptive Mom? My parents have always encouraged me to do my best. Although my parents divorced when I was in high school, they have both influenced me and taught me many things. I still have a very good relationship with each of them and they continue to work together for the good of their children. My parents taught me to respect others, to always continue to learn and showed me love through discipline and guidance. I still enjoy spending time with my parents and talk with my mom at least once a week if not more. My parents are wonderful grandparents to my niece and nephews and look forward to sharing that with us.

Adoptive Dad? My parents love me and they've shown that love over and over all of my life. We continue to have a great relationship and stay in contact often. I value their judgment and continue to seek their council on difficult decisions. My parents never failed to demonstrate their love for me with affection yet they loved me enough to discipline me when I made wrong choices. As with many teenage boys, I rebelled against by parents until I learned how much they meant to me and how wise, patient and understanding they are. I am lucky to have them in my life.
What attracted you to each other?
I think our servant hearts were an initial attraction to each other. For Michael, it was definitely Ashley's beauty with special emphasis on her amazing hazel/green eyes. He says that she has without a doubt the most beautiful eyes he has ever seen. They reflect her inner beauty in such an amazing way. For Ashley it was Michael's inviting smile and gentle, caring spirit. From the beginning Ashley could see that Michael was a good listener and encourager, and he truly cares for others.
Please describe your personalities (adoptive mom & adoptive dad):
Adoptive Mom? I am the last born child of three and tend to have that type of personality. I am an independent go-getter who cares deeply for others. I feel I am hospitable and enjoy spending time with friends and family. I like to serve others and am compassionate, which is probably why I chose nursing as a profession.

Adoptive Dad? I think that I have an easygoing, laidback personality, which works well with Ashley's strong willed personality. I tend to listen and think things through before reacting. I am a very relational, patient person who enjoys spending time with people and helping others.
What are your hobbies (please share those you enjoy as individuals and those you enjoy as a couple):
Adoptive Mom? I enjoy cooking, gardening, swimming, biking and spending time with friends and family. Michael and I enjoy traveling, going to movies, going to festivals, and visiting amusement parks. We also enjoy working in the yard when the weather is nice.

Adoptive Dad? I enjoy golfing, reading, playing video games, and spending time with family.
When you close your eyes and see yourself holding your precious baby in your arms what are your thoughts regarding the birthmother?
Gratitude is the word that comes to my mind. I imagine being so thankful that she chose life for her child and then chose me to raise him or her. What courage it took to make such a difficult decision! I hope that she will know that she gave me what I could not do on my own.
How will a child enrich your life?
I think that a child will bring such joy and wonder to our life as we watch him or her discover and learn. I believe that a child will bring a sense of humility and selflessness to our lives. I cannot wait to have the honor of being entrusted to care for and love a child and raise him or her to be the best he or she can be.
Why did you each choose the career path you decided on?
Adoptive Mom? Growing up I loved children and babies and thought that it would be exciting to deliver babies or work in the nursery. I thought going into nursing school that I would be a midwife, but decided against that path. When I graduated I worked in a hospital for a few years before I moved to help take care of my grandmother. When I moved I decided I wanted to look for work outside of the hospital and found a job in the local public health department. I knew nothing about public health going into that job, but almost 15 years later I cannot imagine doing anything else. I love public health and serving our patients.

Adoptive Dad? I began my professional career as a Mechanical Draftsman and spent 15 years working behind a computer helping to design machines that made pencils, commercial doors and warehouse equipment, but something was missing. I wanted to do something that I felt would make a difference in people's lives. Several years ago, my father had a stroke. He received physical therapy and made a near complete recovery. I really liked what I saw from the therapist and I knew that becoming a Physical Therapist Assistant would allow me to spend time with people and serve them at their point of need.


We have an extensive database of families that are currently waiting for the opportunity to adopt your precious baby.

CONTACT US TODAY
FOR YOUR FREE
NO OBLIGATION CONSULTATION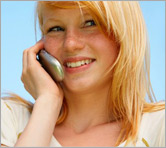 For Your FREE No-Obligation
Consultation1-877-550-3770

REQUEST A FREE ADOPTION INFORMATION KIT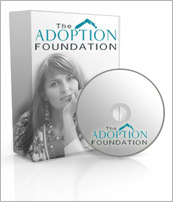 Your information is confidential.
Information will be mailed in an unmarked envelope.
Financial Assistance (as allowed by state law)
Information about our Free Housing for Birthmothers