Peter and Jenna
We feel that adoption is not second best. Sometimes God doesn't give us what we want immediately, because He has something so much greater in store, even if we can't yet see it. By considering adoption, you are demonstrating an unconditional love that inspires you to put yourself last and do all you can for your baby, which is truly admirable.
Describe your childhood (adoptive mom & adoptive dad):
Adoptive Mom? I was brought up in a big Irish/Italian family. I am the oldest of 3 brothers. We grew up in Rhode Island. Our family is extremely close. During most of my childhood years I ate, drank, and breathed gymnastics. The whole family was very supportive and I excelled in the sport. I attended a Catholic school and then transferred to public schools in the 8th grade. I believe that I am blessed to have both parents in my life. They are truly supportive of all activities and decisions I choose in life and I continue to learn from them.

Adoptive Dad? I was brought up in an intact, loving union and was the youngest of 4 children. Mom was a homemaker and dad was a teacher. I attended a small public school and then a small junior high in the town where we were all raised. Our father passed when I was 8, but my older siblings and mother were very supportive.
Tell us about your home?
My wife and I live in a small 2 bedroom cottage in a peaceful and pristine coastal area. Our home is on a side street without a lot of traffic, and we have terrific neighbors, mostly older, directly abutting our property. There are younger couples with younger children and babies several houses over on each side.
When you have a 3-day weekend, what do you like to do?
On a 3-day weekend we will spend time with family, travel, watch movies, go to the beach in the summer, kayak and go hiking.
Do you have pets? If so tell us about them?
We have a young Shitzu named Wikit. He is very athletic, playful, and gentle. He loves kids, and loves to cuddle.
What do you hope to teach your children?
We hope to teach our child to have a passion for life, to love and serve others, and to have strong morals and a strong work ethic.
Describe your neighborhood?
The neighborhood is quiet, suburban, has mostly modest but very nice homes, and is located just a quarter mile from a clean salt-water beach in a protected coastal area. We have good sunlit and shaded areas on our 1/4 acre property. We are about 1/4 mile up a hill from the beach, out of any flood zones.
What will you tell your child about his/her birthmother?
"Your birthmother wanted to make sure you had the best parents and chose us." Our child can ask us whatever he or she wants to know and we will answer with the information we are provided. We will be sure our child knows that his/her birthmother cared enough to make sure he/she would be well loved and nurtured.
It's Daddy's day - what activity do you want to share with your child?
I would share the joy of natural places, the forest, ocean, and eventually the mountains when she/he is old enough. We will spend much time at the playground for fun and to learn to socialize with other children. It will also be fun to participate in involving our child with the YMCA's youth activities such as swimming lessons.
What kind of education are you hoping to provide for your child - Private or Public?
Our child will attend public schools.
How did you come to the decision of adoption?
It is the best decision we can make. Intially we tried IVF and we had a miscarriage. After thinking and talking about it, we decided that adoption is not second best. Adoption is the best opportunity for us and could be a blessing to others as well.
What faith will you raise your child?
Catholic/Christian
What kind of a relationship do you hope to build with your birthmom through her pregnancy?
We want the birthmom to feel in her heart that she is making the best possible decision both for her child and herself, that feeling a multitude of conflicting emotions may be a natural part of her experience during this process, and that we will always be bonded through the mutual and precious gift of life she has chosen to share. I want to keep her in the loop of everything that she has provided to her child and be sure she knows how wonderful and amazing she is.
How did you meet?
We met during a psycho-pharmacology class we were both taking. We sat near each other and couldn't stop talking together. The class started a home-study group, and we were eventually the only ones left, so we got to know each other even better.
What was your relationship with your parents like (adoptive mom & adoptive dad)?
Adoptive Mom? My parents are loving and involved. In childhood they emphasized my education and encouraged my participation in gymnastics. Although my parents divorced when I was 15 they modeled mutual love and respect for each other. I am truly blessed to have such supportive parents.

Adoptive Dad? Both of my parents are deceased. Dad passed at 8 but instilled a fantastic sense of male bonding, security, values, and a passion for learning. Mom was loving and nurturing, teaching me how to overcome personal challenges. She never let me give up on myself.
What attracted you to each other?
What attracted us to each other was our humility, sense of humor, good looks, compassion for others, passion for working with people, and a common sense of life purpose.
Please describe your personalities (adoptive mom & adoptive dad):
Adoptive Mom? I am 110% committed to anything I set out to do. I plan well, use time wisely, and have an eye for detail. I always look for the best in people, and love to see people succeed. I have a fantastic sense of humnor, can be charming, witty, goofy, and intelligent.

Adoptive Dad? I am reserved and observant in meeting and trusting new people. Once I get comfortable with someone, I am able to open up and let my sense of humor out. I am a good listener. I am dependable and responsible. I enjoy the opportunity to detach occasionally and spend time alone or with 1 or 2 other people. Outside of work, I don't seek out large crowds or chaos. My family is most important to me. I love to learn.
What are your hobbies (please share those you enjoy as individuals and those you enjoy as a couple):
Adoptive Mom? Judging high school gymnastics, hiking, kayaking, and traveling.

Adoptive Dad? Hiking, mountain climbing, Swimming, snorkeling, and reading.

Together we enjoy outdoor activities.
When you close your eyes and see yourself holding your precious baby in your arms what are your thoughts regarding the birthmother?
The thought and feeling that comes to mind is that of generous harmony.
How will a child enrich your life?
She/he will bring us an even stronger bond in marriage, and be a vehicle through which we have the opportunity to make a difference to future generations. This child will be an angel from above and will inspire us to be better people.
Why did you each choose the career path you decided on?
Adoptive Mom? Currently I have my dream job as a guidance counselor. It is cliché but I have always loved helping people as young as 1st grade. I learned from a great mentor who was like another father to me, my guidance counselor in high school.

Adoptive Dad? I work with people struggling with drug addiction and mental illness. These are problems that continue to grow, especially with changes in the family and modern lifestyle. I want to help others help themselves overcome adversity.


We have an extensive database of families that are currently waiting for the opportunity to adopt your precious baby.

CONTACT US TODAY
FOR YOUR FREE
NO OBLIGATION CONSULTATION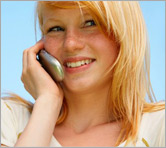 For Your FREE No-Obligation
Consultation1-877-550-3770

REQUEST A FREE ADOPTION INFORMATION KIT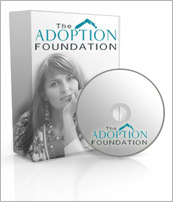 Your information is confidential.
Information will be mailed in an unmarked envelope.
Financial Assistance (as allowed by state law)
Information about our Free Housing for Birthmothers