Mariano and Concetta
In our hearts you will always be our childís Mom. This is the most difficult letter we have ever written. The wonderful thing about writing is that the page becomes a mirror. Thank you for taking time to look at our photos and considering us as adoptive parents. Even though we have not met you in person, we already have one huge thing in common: the desire to give your child the opportunity to grow up in a stable and loving family.
Describe your childhood (adoptive mom & adoptive dad):
Adoptive Mom? I grew up in a most beautiful town, situated on the Mediterranean coast of the island of Sicily. My childhood was filled with love and fun. I have a very close knit family and friends who love and support me, and whenever we are together we have a lot of fun and are surrounded by love. My mother was an obstetrician and my father was a fire chief when I was growing up. They were always very busy, but they tried to give me and my siblings all their love and attention. I am the first of three siblings. I have a younger brother, Giuseppe, who is now studying to be a medical doctor, and a younger sister, Valeria, who is a nurse. My sister gave birth to a lovely baby girl, Sofia, last summer. Sofia is the best gift my sister could give to me and our family. We adore this child.

Adoptive Dad? Growing up in a family of ten children was nothing less than the best. Food and shelter were good so the only thing to do was play and it was easy to find somebody to play or fight with. My father was the best father you could have and he was an inventor of mechanical machines. My mother was a housewife... with ten children you can only imagine! she turns 101 years in May and she was and continues to be a supportive mom. I never seen my parents fight or argue, they were people of high faith and the most important thing in their relationship was respect for each other. I donít know what happened behind their bedroom door but what I know is that in front of us they never offended each other.
Tell us about your home?
Our home is situated in a quiet neighborhood. Our house is three levels with four bedrooms, three bathrooms, a family room, dining room, piano room, studio and kitchen. We have a patio where children can play, a swimming pool and a gym area behind the house. We have a double garage and a long driveway. We have chosen furniture with great care with safety in mind for children.
When you have a 3-day weekend, what do you like to do?
We love travelling. We have visited myriads of cities all over the world. Also, we love to relax, read, and cook Italian food. We have a subscription for the zoo and frequently go there. We enjoy romantic dinners at home, and often we entertain friends and family. We love to go shopping as well.
Do you have pets? If so tell us about them?
No, we do not have any pets.
What do you hope to teach your children?
We would like to teach our fundamental beliefs: respect and that all men are created equal, and that honesty is the best policy. Being generous is another important quality. Our child has to know that nothing comes free. He/she will learn to be responsible for his/her actions.
Describe your neighborhood?
Our neighborhood is a quiet and joyful place. Close to our house there is a historical park with all kinds of trees and flowers. People come from all over to visit this place for its tranquility. There are many children's activities held there in the park. There is in our close proximity a Catholic elementary School with a play ground where there many extra curricular, after school activities. Also there is a famous college close by us.
What will you tell your child about his/her birthmother?
When he/she is old enough to understand, we will tell the child that his/her birthmother was a courageous and a brave woman who was generous and unselfish to share her child. We will forever be grateful to his/her birthmother, and it is a privilege to be able to raise him/her in our life.
It's Daddy's day - what activity do you want to share with your child?
We will make a big cake for Father's Day and celebrate this important festivity. We will go to the zoo and enjoy the day as a family. We will prepare a gift for 'Papa,' and make it a surprise to give to Daddy at dinner time. That will surely please him! We also will Skype with our family in Italy to share the celebration with Grandpa and Grandma.
What kind of education are you hoping to provide for your child - Private or Public?
We feel in our area, the private schools have the best facilities and standing. We are confident that our child can excel in the private school system.
How did you come to the decision of adoption?
We came to the decision for adoption because we have a lot of love to give and we feel we can make a child very happy being a part of our family. We tried in all possible ways to conceive, but it was not possible. We feel that it's God way of working through us to care for God's child.
What faith will you raise your child?
We will raise our child as a Christian. My husband and I were raised as Catholics and we would love to educate the child with the love of Jesus Christ. We believe Jesus Christ leads us to the right path of life and teaches us from right from wrong. Our faith is such that we are always protected and loved by God. As long as we follow Jesus in his teachings, we are never alone. He will never abandon us. God is love and we have to love each other.
What kind of a relationship do you hope to build with your birthmom through her pregnancy?
It is important for us to know her feelings emotionally and physically, and we will support her in whatever way we can. We would like to commend her courage to go through the hardship but in the end, she can be assured that her baby is at the best possible place. She can be sure that the baby's life with us will be generous.
How did you meet?
Mariano and I met in Italy where we both come from. I was an optometrist at that time and Mariano was my client. One day, Mariano came to see me and I was checking his eyes. The next day, we went out to dinner, and since then we never been separated even though he lived in the U.S. He visited me every two weeks for one year until I decided to marry him.
What was your relationship with your parents like (adoptive mom & adoptive dad)?
Adoptive Mom? My relationship with my parents was full of attention. They took care of me as if I am an angel and I felt very blessed as I matured. We were very open with each other; we talk about everything under the sun. They gave me everything I needed. I can say that they have sacrificed much for my and my siblings' happiness and future.

Adoptive Dad? With ten children it was impossible for our parents to follow us very closely. But every evening our father came to each of us to hear about all the good and bad things we did during the day. Their teaching was for us to respect ourselves to be able to respect others. Also they were very religious but they never forced us to be. Their philosophy was: we can only teach and show you the way you have to learn and choose. Everyone should have parents like mine.
What attracted you to each other?
I was attracted to Mariano for his spontaneity and for his altruism. And of course, he is charming and funny as well. Mariano was attracted to me for my gentle smile and cordiality, and of course for my beauty! We get along real well and we are extremely happy together
Please describe your personalities (adoptive mom & adoptive dad):
Adoptive Mom? I am an active and very energetic person. Every morning when I wake up, I say a prayer to God to thank him for everything he has given to me. I truly believe in God, and I am convinced that God knows the best avenue for everybody. I feel I am given much in life, and I would like to reciprocate the generosity that God has bestowed upon me and my family. I love to enjoy life with family and friends. My philosophy of life IS "live each day as if it is the last day of my life."

Adoptive Dad? I am generous, altruist, caretaker, joyful, meticulous and hard worker. The life has been generous with me I would like to give back what I received.
What are your hobbies (please share those you enjoy as individuals and those you enjoy as a couple):
Adoptive Mom? My hobbies are running, swimming in the ocean, dancing, travelling, reading love stories, shopping, and gardening. I planted all the roses and flowers in my garden. Together we travel a lot; we like to discover new cultures, architecture and costumes. Also we love to play chess and cook Italian food. Especially pizza!

Adoptive Dad? I love to travel; I have visited all the continents. I am knowledgeable about cultures, history and architecture around the world. Also I love to read, especially, historical books. I am a collector of historical books. I love to design and build new machines. I also enjoy water sports.
When you close your eyes and see yourself holding your precious baby in your arms what are your thoughts regarding the birthmother?
I will be forever grateful and I will always wish the best for her. I will always keep her in my prayers.
How will a child enrich your life?
A child can enrich our life in many ways. We will be the best parents in the world. We will protect him/her under our wings; we will dedicate our life to him/her. A child gives to us a purpose and infuses fun and pride into our life. This child will enrich our identities of who we are.
Why did you each choose the career path you decided on?
Adoptive Mom? I chose my career as an optometrist because others in my family were optometrists. Also, I liked to help people who suffer from vision problems. I felt very satisfied and proud when people come and say "Now I can see the world!"

Adoptive Dad? Mathematics, mechanical concepts and science have always been my interests. It is facinating to see that from a drawing and a piece of metal we can build equipment to make the world go around. I started to work in the manufacturing of hydraulic components: designing, building, and working with customers' equipment. With knowledge and luck I landed a job in the U.S.A. After three years I had another good opportunity to manage the U.S. division of an Italian company. This meant for me a dream came true.


We have an extensive database of families that are currently waiting for the opportunity to adopt your precious baby.

CONTACT US TODAY
FOR YOUR FREE
NO OBLIGATION CONSULTATION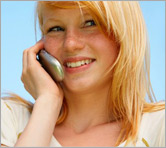 For Your FREE No-Obligation
Consultation1-877-550-3770

REQUEST A FREE ADOPTION INFORMATION KIT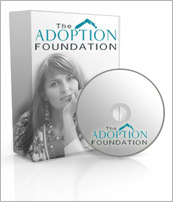 Your information is confidential.
Information will be mailed in an unmarked envelope.
Financial Assistance (as allowed by state law)
Information about our Free Housing for Birthmothers