David and Marit
We want to thank you for taking the time to read our letter and for getting to know a little about us. We know that you have an amazing love for your child and incredible strength and courage. We hope after reading our story, you will choose us to be a part of your child's life.
Describe your childhood (adoptive mom & adoptive dad):
Adoptive Mom?
Happy and very structured.

Adoptive Dad?
A bit confusing with death of Father at age 12, but otherwise, I have a very supportive family and I learned to adjust. It was my experiences when I was young that made me into the person I am today.
Tell us about your home?
Our home is a tri-level town home in beautiful city. It is a place where you can find love and respect for one another. We love children and animals and we are excited and overjoyed in expanding our current family.
When you have a 3-day weekend, what do you like to do?
Snowboarding/skiing, beach, visit family, work around the house (clean garage and gardening), or just get caught up on homework and hang around the house as a family--movie and pizza nights on occasion or family dinners. If we have time, we would go out of town to enjoy what other cities have to offer.
Do you have pets? If so tell us about them?
We found Oakley, our cat, abandoned beneath a rose bush when he was about 3 weeks old. We bottle fed him for weeks before he could eat on his own. Now, he is a beautiful, fun, active and precocious seal-point Siamese. Riley is a Dalmatian mixed with Miniature Poodle and he is energetic, loving and protective of our home. He loves the beach (but not the water) and the dog park. He also loves long walks and seeking out all the birds and bugs in the area.
What do you hope to teach your children?
I hope that I have am successful in teaching my children to communicate, make positive choices and to plan ahead for their futures. My goal is to produce positive, productive, responsible, independent, loving and caring adults.
Describe your neighborhood?
Our neighborhood is a gated community with single family homes, town homes and condominiums. It is truly like walking through a park with tall, eucalyptus trees that line the roads, beautiful planted flowers, and quiet and respectful neighbors. We can enjoy 7 pools, 5 parks, basketball court and club house.
What will you tell your child about his/her birthmother?
With respect to the birth mother, we would tell our child what she would want us to say. We believe in open communication and honesty, so withholding this information would go against our beliefs. Our children know they are loved, whether they are birthed by us or not. Marit is a step mother but loves our children like her own. We would also tell our child that his or her birthmother loved him or her very much but could not provide the best care at the time. His or her birthmother loved him or her more than herself and wanted a better life for her child.
It's Daddy's day - what activity do you want to share with your child?
A hike through nature or time at the beach. However, if we are lucky enough to have snow on the mountain, then snowboarding it is!!!
What kind of education are you hoping to provide for your child - Private or Public?
I would imagine that we would begin with public education, as our city has one of the best academic standings in the nation. If we do move to another city, I would be very open to providing private education for my child, but it would depend on the school. Beyond elementary and secondary school, however, we would like all of our children to pursue a degree that is already paid for at any California state college or university.
How did you come to the decision of adoption?
We have tried to conceive on our own for nearly three years. After undergoing some testing, we found that it was unlikely, but not impossible for us to conceive, so we attempted IVF. IVF did not work either and instead of pursuing a second round of IVF which may or may not have worked, we chose to adopt. We know we are blessed to adopt, since we know there are beautiful children out there in need of a good home and loving family.
What faith will you raise your child?
We are currently attending a non-denominational Christian church. As long as we live in Southern California we shall continue to attend our church. If we chose to move, we would probably pursue attendance at another church that follows the purpose driven philosophy. We try to attend church weekly.
What kind of a relationship do you hope to build with your birthmom through her pregnancy?
Whatever she would allow us to have or want to have. The idea would be to make this process as smooth as possible for her as we can. She will always be considered a part of our family too. Her child will be lucky to have two mommies!
How did you meet?
Through friends initially, but we met at the "Happiest Place on Earth:" Disneyland. We dated for about a year and a half-until college forced our separation. We found each other about 23 years later on a social media website and have been together ever since.
What was your relationship with your parents like (adoptive mom & adoptive dad)?
Adoptive Mom?
I lived with my mother until I turned 16 then moved in with my father after staying in Norway for a year. My mother was caring and loving but strict at times. Dad too was caring and loving, but not as strict. He was always the fun parent, but still knew how to be the best father. He taught me the importance of education, family and always striving to be the best that I could be.

Adoptive Dad?
As I said, my father passed when I was 12, so I didn't get to know him as well as I would have liked. However, my relationship with my mom became stronger after that and we still talk and share frequently. My Step-Dad is a good man and takes good care of her. I couldn't ask for more than that.
What attracted you to each other?
Initially looks I suppose, but the humor and intellect is what has kept us together. We also have similar goals for ourselves and our children, so we rarely have disagreements. When we do, we are able to discuss them and make a decision accordingly.
Please describe your personalities (adoptive mom & adoptive dad):
Adoptive Mom?
I am organized, friendly, introverted, outgoing, humble, clean, neat, bubbly, happy, easy going, loving, caring, independent, patient, faithful , loyal and love to laugh.

Adoptive Dad?
Extrovert, love to make others laugh, consistent, reliable, put other's needs in front of my own, creative, thinker, independent, easy to get along with and a loyal friend.
What are your hobbies (please share those you enjoy as individuals and those you enjoy as a couple):
Adoptive Mom?
Skiing, beach, movies, hiking, knitting, reading, computer, traveling, theatre, concerts, shopping and baking.

Adoptive Dad?
Snowboarding, beach, hiking, scuba diving, tinkering in the garage, traveling, theatre, concerts. The fact is we spend most of our time together, so we tend to either participate in the same activities, or are willing to watch the other while they take part in the fun.
When you close your eyes and see yourself holding your precious baby in your arms what are your thoughts regarding the birthmother?
Happy, loving and grateful thoughts. Feeling blessed and honored that she chose me to raise her miracle. Knowing she too is part of our lives forever. Hope she has peace knowing I will spoil her child with love.
How will a child enrich your life?
A child for us would make our relationship and marriage complete. He or she will bring laughter, joy and beautiful memories to our family. Listening to a child laugh is the best sound of all and providing our unconditional love is the best feeling in the world.
Why did you each choose the career path you decided on?
Adoptive Mom?
I started out on a path in criminal justice because I wanted to be a parole or probation officer. However, the year I graduated, our county went bankrupt. Since I didn't want to work outside the county I decided to return to school for a paralegal degree. I worked as a paralegal for about 7 years before I left law to work with my father in property management and to work in retail. It was a great move for me. It became less work and stress and more money. I have been working both for over 10 years and enjoy doing both a great deal.

Adoptive Dad?
I started out in my youth in the military. I wound up going to university as a major in English and then added Human Resource Management later. I was on track for a career path with a fitness center as a Fitness Manager, but felt compelled to return to the military after September 11, 2001. Once I returned to the military I found that everything I had done in the past would benefit me as a recruiter for the military. I know I had a lot to offer younger soldiers, so I stayed with the military until I retired in 2011. Now, I am going to school because the military is paying for my Doctorate degree. I am certain that I will return to helping younger people to improve their lives as I had before, in whatever capacity I can…teacher, counselor, advisor, etc…


We have an extensive database of families that are currently waiting for the opportunity to adopt your precious baby.

CONTACT US TODAY
FOR YOUR FREE
NO OBLIGATION CONSULTATION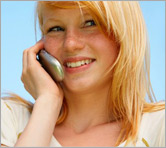 For Your FREE No-Obligation
Consultation1-877-550-3770

REQUEST A FREE ADOPTION INFORMATION KIT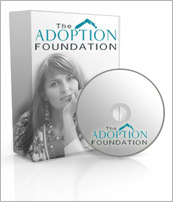 Your information is confidential.
Information will be mailed in an unmarked envelope.
Financial Assistance (as allowed by state law)
Information about our Free Housing for Birthmothers