Michael and Genevieve
Your child's future will be filled with love, opportunity, kindness, love, adventure, love, education…and did we mention love? Having a family has been such a dream of ours for so long we can't wait for the opportunity to give such love to such an amazing child. With this unwavering love, we want your child to have every opportunity available so that she might one day be able to realize her dreams.
Describe your childhood:
Genevieve: My childhood was fairly typical. I grew up with 2 older sisters who I shared toys with one day, and the next day we would tease each other. We lived in a small community where I could ride my bike to the community swimming pool, walk to the park, and walk back and forth to school. On weekends, I would often join my dad in his shop where I would play with junk car parts. As I grew up, I was able to help work on the cars.

Michael: I grew up in a suburb with my parents and a younger sister. Most of my time was spent at a park behind our house playing sports. I was involved with a traveling soccer team and also in cub scouts/boy scouts. I also played golf with my mom and biked with my dad.
Tell us about your home?
We have a beautiful home that we helped to design! Genevieve loves to cook and made a lot of changes to how the kitchen was laid out. The home is quite large for the three of us, but we are excited to add to our family to make it that much more homey. Our son's room is across the living room and near the baby's bedroom; one day they will share the bathroom between their bedrooms.
When you have a 3-day weekend, what do you like to do?
We like to take short vacations! Depending on the weather, we like to go camping at a nearby park. We'll take our tent, sleeping bags, and telescope and head out to enjoy the quiet, the scenery, and often the wildlife. When the weather doesn't look favorable, we'll do a short vacation in a nearby city. We'll go to museums, go to shows and expos, and get some great food at local establishments. Since our son arrived, our 3-day weekends have been typically going to nearby cities or just relaxing. However, now that he is nearing a year, we are excited to have a couple camping trips scheduled for this summer!
Do you have pets? If so tell us about them?
We have 2 cats and 1 dog. Portia was our first cat together and is now about 10-years-old. She is quite silly! She doesn't like to cuddle much, but will always find a nook nearby to keep watch. As she walks the house to find us, she'll carry a toy with her, meowing loudly the whole time. Once she sees us, she drops the toy and heads to her nook. Opel is our other cat is now about 4-years-old. She is our cuddler. She has blanket radar: anytime you have a blanket on your lap, she'll seek you out and fall asleep on your lap. She is also our son's best friend. She loves to be near him in hopes that he'll try to pet her. Cooper is our dog and is 8-years-old. He is a Border Collie / Husky mix. Cooper is another cuddler. He loves everyone and everything he sees. If he was smaller, he would curl up on our laps. Instead, he'll often cuddle at our feet. He loves to watch over our son and even is starting to play with him now that our son is moving around!
What do you hope to teach your children?
We would like to teach our children to be kind and open-minded. We would like for them to have true appreciation for great things in this world including all people and things that are in it. We want them to respect the greater world they live in while appreciating the impact of small, local initiatives. We would like to impart to our children the importance of education, not necessarily for earning potential, but to gain a better understanding of so many perspectives within this world.
Describe your neighborhood?
Our neighborhood is relatively new and built in a quiet side of town. Most people in the neighborhood moved here due to its proximity to the better schools in our community. Therefore, most residents have young children although there are some grandparents in our neighborhood as well. We are a short walk to both the elementary and middle schools for our children and as such, have the park resources available from these schools.
What will you tell your child about his/her birthmother?
Much of this depends on how much we know about the birthmother. Our personal feeling is the more open we are, the healthier it will be for the child. I have such respect for what these birthmothers are going through and would hope to portray that respect to our child. I would want them to know as much as they can about their birthmother: her hobbies, what her favorite food is, where she's from. I hope this would help our child have a better grounding and could always keep a link to that very important relationship - even if it's not a direct link.

I had the great fortune of meeting our son's birthmother in the hospital and got to spend many hours with her and her family. Although our son is too young to understand it, I often talk about his birth mother and am excited to share some of the stories I learned when I was with his birthmother's family.

It's Daddy's day - what activity do you want to share with your child?
Daddy's day would be filled with fun activities daddy likes to do! We would go hiking in local parks, skiing at the nearby ski mountain if there's snow on the ground, or try some boating activities on the river. If the weather doesn't allow those, Daddy would still have a great day doing a fun partner workout in the gym followed by curling up with a bowl of caramel corn to watch a movie!
What kind of education are you hoping to provide for your child - Private or Public?
We both attended public school until high school at which point we went private. Michael went to a local private high school, and Genevieve went to a boarding high school several hours away from home. In both cases, it was our own choice to go to these private schools and we would plan to do the same for our children. Our goal will be to have the means to accommodate a private school education so our children will be able to make that choice when the time comes.
How did you come to the decision of adoption?
We have tried for many years now to start a family. Early in our relationship, before we were married, we both knew we wanted to have a family together. Genevieve has always known she might have issues conceiving so we planned, even early on, that we would welcome an opportunity for adoption. We're exhausted after several years of trying to conceive and have decided to focus our energies on our future as a family, however that may be realized. Now having gone through the experience of adopting our son, we can't wait to add to our family in this manner again.
What faith will you raise your child?
We consider ourselves to be agnostic, or rather that we don't really commit ourselves to a particular faith. Our priority is to educate our children in the diversity that exists in this world. We have family and friends that are Catholic, Jewish, Protestant, Muslim and Atheist. We hope our children will grow to respect the diversity in these faiths, learn about them and may one day choose for themselves what faith they would want to practice.
What kind of a relationship do you hope to build with your birthmom through her pregnancy?
We are flexible to the birthmother's wishes. We feel that interaction can be very healthy for both our child and the birthmother and would therefore be very supportive of that relationship. We feel it's important for the child to have a strong sense of where they came from - why they might like a certain food or have a propensity for a certain activity. If this opportunity is not available, we will do our best to introduce this to our child by knowing what we can about the birthmother.

In our son's case, we did not have time to build a relationship with the birthmother during her pregnancy because he came much earlier than expected. Therefore we only had the opportunity to meet her at the hospital. Today, we send pictures and notes to the birthmother regularly so she can see how wonderful a boy he's becoming.

How did you meet?
We met while both working for the same company. We were both visiting a remote office for different business reasons when our two groups decided to have dinner together. We met that evening and our friendship grew from that moment. It's funny to know that we sat on the same floor, worked on the same program at work, but never met until we were 4 states away from home!
What was your relationship with your parents like?
Genevieve: I have a very good relationship with my parents. Throughout my childhood, I was very close to my father spending weekends with him working in the shop. He and I continue to remain close as we like to "talk shop" about cars and business and politics. My mom and I have grown closer as I've grown up and even more since our son arrived. Since leaving home, I've started to understand and pick-up more of her interests like cooking or sewing that have drawn us closer together.

Michael: I have a good relationship with my parents. They live a day's drive away, but we see them in person a few times a year and talk to them on the phone weekly.
What attracted you to each other?
Genevieve: I was attracted to Michael because of his openness and friendship. He was so supportive for me during some very tough times in my life and always encouraged and supported me. Whenever I'm with him, I always am happy and having fun.

Michael: I was attracted to Genevieve because of her compassion and sweetness. She cares for all things and is so sweet to everyone. She has brought out the best in me and enhances all my good qualities to a higher level.
Please describe your personalities:
Genevieve: I would consider myself outgoing, enthusiastic, hard-working, and fun-loving. I am a very passionate person and use this passion to guide all aspects of my life.

Michael: I have a great sense of humor, imagination, creativity, and drive.
What are your hobbies?
Genevieve: I very much enjoy cooking. I like to cook from scratch using fresh ingredients. Much of this is because I love shopping at local farmer's markets for fresh fruits and vegetables. When I cook, I don't like to repeat meals unless it was a true keeper. There are probably about 8 recipes I repeat because we love them so much; otherwise, I'm always trying something new and continuing to challenge myself. I've really enjoyed doing more cooking for our son now that he's eating real food!

Besides cooking, I enjoy knitting. Shopping for fun yarn is great! And then sitting in a chair with nothing by my knitting needles and yarn is so relaxing. It's very rewarding in the end as well since most of what I knit are for my nieces. They've always loved the things I make for them and it's great to see them prance around in their new sweaters!

When the lights go out, we really enjoy astronomy. We bought a telescope a year ago and are continuing to learn how to use it. We've been able to look at planets and got our first galaxy! On clear nights, it's a fun activity to sit on the back deck, maybe with a blanket if it's cold, and chat around the telescope as we wait for the stars to get into position.

Together, we really enjoy camping and hiking. I have a personal goal to visit every U.S. National Park. I have a book I take with me to every park and get stamped. As we visit the parks, we try to spend some nights camping and hiking. We also do some backcountry camping where we hike to a remote area and camp there. We love the solitude and beauty that can be found by doing this.

Michael: I enjoy working out in our home gym. I do cross-fit workouts which include Olympic weightlifting, running, rowing, as well as calisthenic exercises. Besides working out in the gym, I also enjoy sports such as golf and skiing.

Together, we enjoy traveling. We have a goal of visiting every US state. We each have 46 states and our son has 11. We have more trips planned for this summer to add some states and see some great parks out east.


When you close your eyes and see yourself holding your precious baby in your arms what are your thoughts regarding the birthmother?
Gratitude and respect. She's gone through an incredible journey, sacrificing so much so that we might one day have the opportunity to be parents again.
How will a child enrich your life?
We feel enriched by how we can help others grow and by continuing to learn from others. We've mentored in the past as a means to achieve this, but to have that opportunity with our own family would be an unbelievable experience. We're excited by what we can learn from our children, watch them grow and have such amazing experiences together.
Why did you each choose the career path you decided on?
Genevieve: I grew up in a shop working alongside my father fixing cars. I always said I would take over the business, but after owning his own business for 30 years, he didn't want that for his child and encouraged me to try out engineering as an alternative. Turns out, I LOVE engineering! Over time in my career, I've continued my education as I love to learn and have therefore grown in positions as my education leads me.

Michael: My dad was an engineer for a car corporation. I was always interested in cars and mechanical things. I went into engineering to continue that interest.


We have an extensive database of families that are currently waiting for the opportunity to adopt your precious baby.

CONTACT US TODAY
FOR YOUR FREE
NO OBLIGATION CONSULTATION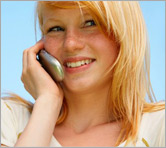 For Your FREE No-Obligation
Consultation1-877-550-3770

REQUEST A FREE ADOPTION INFORMATION KIT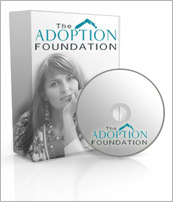 Your information is confidential.
Information will be mailed in an unmarked envelope.
Financial Assistance (as allowed by state law)
Information about our Free Housing for Birthmothers