Chang and Chia-Lin
We believe that all children should be nurtured and raised in a loving home, which we know we can provide. Our journey has been bittersweet, beginning with infertility issues and failed IVF attempts. Although this time was difficult, it also deepened our relationship to God and to each other.
Describe your childhood (adoptive mom & adoptive dad):
Angel: My family moved to Texas when I was 7 because of my father's job and also because the United States would give us (the kids) better opportunities for our future. We grew up in a small town and had an idyllic childhood. I remember biking/running around town all day during the summer with my friends without a care in the world. Since it was a small town, we would bike or walk to school and everyone knew each other as it was a tight knit community. It was a great place to grow up.

Chang: My parents made great sacrifices for my older sister and me to move to the United States from Taiwan when I was only 5. In order to provide great educational and career opportunities, they took less desirable jobs and had to overcome language and cultural barriers for their children. Thanks to my parents, my childhood was otherwise very similar to other children who grew up in a loving, middle class family in the suburbs. I enjoyed playing in a neighborhood and going to school with my friends.
Tell us about your home?
We have spent time, energy and resources in remodeling our house to be as family friendly as possible. We have an open floor plan where we can be hospitable to guests as well as have plenty of bedrooms for our children. We have a dedicated play area for our children to store toys and use their imagination. We have less than an acre of property with trees and a spacious backyard with a play set that our children enjoy playing on immensely.
When you have a 3-day weekend, what do you like to do?
We love to travel. While we balance the needs of our young children while planning family friendly destinations, we love to experience new cultures, food and activities that are memorable.
Do you have pets? If so tell us about them?
We currently do not have any pets, but used to have a Golden Retriever. When our children are older, we would love to have another dog to add to the family.
What do you hope to teach your children?
We would love to instill a love for God and other people in our children. We hope that this would allow them to have a strong work ethic, to contribute positively to their community and to consider others before themselves.
Describe your neighborhood?
Our neighborhood is quiet and is in a tree-lined area. We have easy access to biking and jogging trails, which is a fun activity we do together with our children. We also live in a good school district.
What will you tell your child about his/her birthmother?
We would tell him that his birth mother loved him but could not keep him. She was very brave to make this decision to let us (adoptive parents) love him and raise him as our own. This is what we are currently communicating to our adopted children.
It's Daddy's day - what activity do you want to share with your child?
I love to take my girls out for daddy-daughter dates which usually involve playtime at a playground, or an indoor play place, and lunch at Chik-Fil-A. I would love to take my future son to play or watch basketball, disk golf or hiking.
What kind of education are you hoping to provide for your child - Private or Public?
I think this question is dependent on where we live and the aptitude of the individual child. Currently we live in a district with good public schools. We would prefer to take advantage of the public school system. However, if we felt that private school would better provide the appropriate instruction for a particular child, then we would explore that option and be willing to fund the cost of a private education.
How did you come to the decision of adoption?
Angel and I struggled with infertility and unsuccessful in-vitro fertilization attempts. While this life experience was difficult, we were grateful that it provided us an opportunity to adopt our two daughters. We would like to grow our family by adopting a boy. We also believe that adoption is a beautiful expression as God adopted us as His children.
What faith will you raise your child?
Christian.
What kind of a relationship do you hope to build with your birthmom through her pregnancy?
We would love to update her with pictures of how her birth child is doing on a yearly basis. We are open to discussing with the birth mother on the closeness of the relationship for our child's needs.
How did you meet?
Angel and I met in college as undergraduates. She happened to be a lab partner for my roommate and I was immediately attracted to her. It took a few months of group dating before I was able to convince her to go with me on a dinner date followed by a night at the opera. I knew that I wanted to marry her within 2 months of dating. We were finally married 4 years later near the end of my medical school.
What was your relationship with your parents like (adoptive mom & adoptive dad)?
Angel: We are a loud and close family unit. My parents are hard working and only wanted and tried to provide the best for us. My dad is a taciturn man with a dry sense of humor and loves to cook/experiment with foods (good thing we all like to eat). He is a man of few words so when he speaks you listen. I have the utmost respect for him. My mom is gregarious and social and loves to be involved in every aspect of my/our lives. She is caring, loving, and wise and offers great advice. I can tell my mom anything.

Chang: I knew that my parents always wanted the best for us. My father is funny and has a lighthearted attitude and wanted to be buddies with us, but also make sure we were well-disciplined. However, he had to go back to Taiwan shortly before I started high school to support us due to the recession in the US at the time. During this time, my mother quietly and steadfastly supported our high school careers with busy extra-curricular activities. She was able to go back to Taiwan and join my father after I graduated from medical school.
What attracted you to each other?
I was attracted to Angel due to her caring nature, outgoing personality, and loyalty to her friends. She loves having fun with close friends and making people feel at ease. I could sense that even at a young age, she was nurturing and wise.



Please describe your personalities (adoptive mom & adoptive dad):
Angel: Angel is nurturing and loving to our children, loves to talk with close friends and be involved in mentoring younger women's lives. She has a fun-loving personality and likes to experience new things like foods and cultures.

Chang: I am seen as serious and intelligent by most people that interact with me, but my closer friends get to see a lighthearted, fun-loving, and deeply caring person. I enjoy the random practical joke, and playing with our children.
What are your hobbies (please share those you enjoy as individuals and those you enjoy as a couple):
Angel: I enjoy spending time with good girlfriends - laughing, shopping, talking about everything and anything. I also enjoy cooking and making new foods. We like trying new foods and enjoy exploring new restaurants around town. We like to watch movies and have started a monthly movie night with our oldest, Maddie.

Chang: I enjoy spending time outdoors playing disk golf, hiking and biking. We also enjoy hiking, biking, and traveling as a family. Our older daughter Madeleine, seems to share our interest in traveling as she is saving up her money to go to Disney World, and asks us to take her to different places around the world.
When you close your eyes and see yourself holding your precious baby in your arms what are your thoughts regarding the birthmother?
I have complex emotions when I think of the baby's birth momů there is joy, grief, sadness, awe, and so many other emotions. Gratitude/joy for an amazing gift of a precious baby, grief/sadness that this separation has to happen for both her and the baby. But, overall - GRATITUDE for this act of sacrifice by the birth mom.
How will a child enrich your life?
A baby boy will definitely enrich our life as boys are so different from girls. We would love to raise a son to become a man who would love God and others, and provide caring leadership in his home. We would be proud of a future son and our current daughters that grow up this way in how they answer each of their different callings from God in their lives.
Why did you each choose the career path you decided on?
Angel: My educational background is in Medical Technology and Biology. I greatly enjoyed my career and then became a stay-at-home mom with our first child, Madeleine. I have and am GREATLY loving my time at home with my girls and am thankful that I have the privilege of doing this.

Chang: I decided to be a physician at an early age in elementary school after reading through a set of encyclopedias that my father had bought for the family. I remember that the most fascinating subject to me was the workings of the human body. My parents were supportive but actually warned me that being a doctor was a lot of hard work. Fast forward many years, and I don't regret at all my decision to be a physician. The opportunity to help people paired with discovering new truths of how the body works in health and disease is highly rewarding.


We have an extensive database of families that are currently waiting for the opportunity to adopt your precious baby.

CONTACT US TODAY
FOR YOUR FREE
NO OBLIGATION CONSULTATION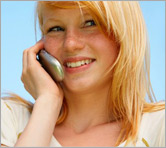 For Your FREE No-Obligation
Consultation1-877-550-3770

REQUEST A FREE ADOPTION INFORMATION KIT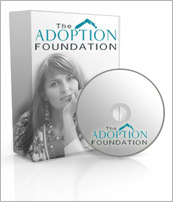 Your information is confidential.
Information will be mailed in an unmarked envelope.
Financial Assistance (as allowed by state law)
Information about our Free Housing for Birthmothers