Jason and Jacquelyn
We are thankful that you are giving us the opportunity to introduce ourselves and tell you about our family. Being parents ourselves, we know that words cannot explain the love you have for your unborn child. This being said, we are grateful that you are considering an adoption plan. Rest assured that we will always explain to your child that you put their needs before your own out of pure love. Your courageous decision and ultimate act of selflessness has gained our utmost respect and admiration.
Describe your childhood:
Jacquelyn: My childhood was full of love, family, and was very active. My parents, grandparents, great-grandparents and myself all went to the same school and we all stayed around to settle in our home town too. We're very close. My brothers and I were always into something, whether it be sports, playing with the neighborhood kids, or on the farm growing up.

Jason: I lived in a neighborhood where there were a lot of kids my age. We would play until the street lights came on most everyday. I had responsibilities such as mowing yards. I was raised by my grandparents on my mother's side.
Tell us about your home?
When I was in high school I would drive by the house and think it would be the starter home you see in a magazine. Once I graduated college I was give the opportunity to purchase it. It was perfect! Perfect bermuda sod grass, very efficient, cute, and a bathroom for every bedroom. Once I purchased the home, I had everything repainted. It needed a modern and personalized touch. When everyone looked at me like I was crazy, I saw a potential. The back yard is my favorite. It is very relaxing and filled with vibrant colors. Jason and I worked very hard to turn it into a picture perfect backyard. I guess the sweat and pride of success helps to give it more enjoyment now.
When you have a 3-day weekend, what do you like to do?
On long weekends we spend our time going to professional ball games, camping, short get-a-ways, and get togethers with friends and family.
Do you have pets? If so tell us about them?
Not at this time.
What do you hope to teach your children?
God has a plan for you and he is always there. One thing we have taught our son is this…"Look at your hand when you don't know what comes first or what's most important. Your thumb (Toughest) = God. Index = Family. Middle = school/work. Ring = Friends. Pinky (Weakest) = Fun and Toys. We plan to pass that on to all our future children. We also hope to teach them that they will always be loved. Respect. Manners. Work hard. Use your imagination.
Describe your neighborhood?
Our neighborhood is very quiet. We are the youngest couple on the block. If you ask Cooper that is not a bad thing, as our neighbors love him. We know most everyone in our neighborhood. They are all warm, thoughtful, caring, and pleasant.
What will you tell your child about his/her birthmother?
Your mother had to make a hard choice in order to do what she believed was in your best interest. She loved you, she wanted you, but she just couldn't give you the things you deserve. Often times in life parents have to be selfless and do what is best for their children. That is what your birthmother did, she gave you a life you would not have had if things would have turned out differently.
It's Daddy's day - what activity do you want to share with your child?
Play ball! I love teaching children the proper way to play baseball and the significance of how that relates to everyday life.
What kind of education are you hoping to provide for your child - Private or Public?
Public. The school in our town is best described as "a free private school in your own backyard." My mother teaches Pre-K at the school. Our schools rank #2 in the state. Small classrooms give room for more one-on-one time. On average the grades vary from 40 to 60 students. The teachers really get to know there students as well as the principal knowing most students by name. The grades offered are Pre-K through 12th. Kids never have to go thru the process of changing schools several times from start to finish. It is a really great school.
How did you come to the decision of adoption?
We discussed having more children naturally, but Jacquelyn has a medical disadvantage that made it too risky. We began praying about what we should do. Every day we had something come up that dealt with adoption. We knew then that God had answered our prayers and wanted us to adopt. We are following God's plan.
What faith will you raise your child?
Chirstian - Baptist
What kind of a relationship do you hope to build with your birthmom through her pregnancy?
We have mixed emotions about this topic but will respect our birthmother's wishes.
How did you meet?
We met each other through a mutual friend. Even though we had met before, we did not "hang out" until one day he asked me if there were any houses to rent in my home town. I told him I wasn't sure, but I would help show him around the area. From that night on, we saw each other every day. We soon realized that we had so much in common, enjoyed each others company, and couldn't spend a day without each other. We are best friends, soul mates, husband and wife, and so in love.
What was your relationship with your parents like?
Jacquelyn: We have a close family. My parents have always been there for me. They have always supported me in anything that I have set my mind to whether I suceeded or failed. They are very loving and caring parents. I talk to one of them, if not both, daily.

Jason: My parents were not in the picture enough as a child to have a relationship with them. I was raised by my grandparents from the age of two. One of the goals in my life is to be in my children's life and be that parent that neither of mine were.
What attracted you to each other?
I was attracted to Jacquelyn because of her long hair, pretty smile, and personality. I was attracted to Jason because of his smile, big heart, humor, personality, and his love for Cooper. After spending more and more time together, we discovered how much we really had in common. It was a lot!
Please describe your personalities:
Jacquelyn: I think I have good personality qualities. I am strong willed, a leader, supportive, outgoing, sociable, do-the-right-thing, responsible, tradionalist, loyal, planner, achiever, and organized.

Jason: I am a go-getter, hard working, I like to help others, loyal, trustworthy, outgoing, sociable, achiever, and responsible.
What are your hobbies?
Jacquelyn: Sewing, cooking, decorating, and photography.

Jason: Golf, pool, darts, fixing things.

Together: Fishing, camping, riding ATVs, outdoors, corn-hole, softball.

When you close your eyes and see yourself holding your precious baby in your arms what are your thoughts regarding the birthmother?
When I shut my eyes and I see myself holding my precious baby in my arms, my thoughts regarding the birthmother are sympathetic. I can only imagine how hard it is for her to live her life without the child that grew under her heart and knows her so well before birth. Another thought that crosses my mind is hope that she has comfort in her decision, because we would move mountains for her child.
How will a child enrich your life?
We will love peeking in on them as they sleep, tucking them in bed and reading bedtime stories. We love watching Cooper play and learn new things and we are confident that it will be just the same for our next child. The instant that a kid understands what you have been teaching or that he/she can do something new - the excitement and expressions are priceless.
Why did you each choose the career path you decided on?
Jacquelyn: I was unsure at the beginning of my college career what "I wanted to be when I grew up." I did some soul searching…I decided I liked being around agriculture and the task that came along with it. My father farms and I grew up around farming. I followed my decision and achieved a B.S. in Agriculture. Agriculture is where my career passion is.

Jason: I decided to start driving a semi because I work and perform better outside. I always felt so confined working indoors. It's never the same routine, and always something new daily. The largest advantage of my job is I am home with my family every single night and every weekend.


We have an extensive database of families that are currently waiting for the opportunity to adopt your precious baby.

CONTACT US TODAY
FOR YOUR FREE
NO OBLIGATION CONSULTATION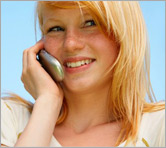 For Your FREE No-Obligation
Consultation1-877-550-3770

REQUEST A FREE ADOPTION INFORMATION KIT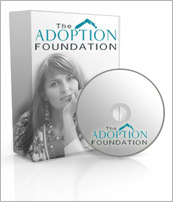 Your information is confidential.
Information will be mailed in an unmarked envelope.
Financial Assistance (as allowed by state law)
Information about our Free Housing for Birthmothers