Thomas and Deborah
We are grateful for the opportunity to share a little of ourselves with you, and we admire your courage and selflessness for choosing adoption for your child. We hope to reassure you that we will provide your child with a warm, loving home. Our dream is to adopt a baby and become a family together, teaching, guiding, and providing a foundation of values and kindness.
Describe your childhood:
Adoptive Mom? I grew up nearby where we live now with my mom, dad, and older sister. I was always close to my family. We would do a lot to celebrate our Scottish heritage. My sister and I were Scottish dancers for nine years as kids and I have played Scottish and Irish music on the fiddle since I was 14. We traveled all over the country with our family business, selling Scottish clothing and music. We always tried to incorporate learning when we traveled by stopping to see historic sites and museums.

Adoptive Dad? I grew up with a brother and we lived very close to my momís family. I spent a lot of time with my grandmother, my uncle, and other family members. I was always involved in school and activities like choir and sports but also spent a lot of time playing with neighborhood friends. Even as a kid I was always interested in music, games, and friends.
Tell us about your home?
Itís a two bedroom condo in a suburban area. We have been converting the second bedroom from an office into a babyís room with new curtains, paint, carpet, and decorations. Our building has several families including other small children and there are always children playing in our neighborhood. We have many parks within walking distance and even a small zoo down the street. Our home is full of board games, movies, and books that we canít wait to share with our child.
When you have a 3-day weekend, what do you like to do?
We enjoy spending time together. Sometimes we have lots of activities such as traveling, going to live theatre and concerts, and going to parties and restaurants together; sometimes we just like to stay home and relax. We enjoy watching our favorite TV shows together such as "Once Upon a Time,Ē "So You Think You Can Dance,Ē and "Marvelís Agents of S.H.I.E.L.D.Ē We watch all kinds of movies. Some of our favorites are "Brave,Ē "Life of Pi,Ē "Pitch Perfect,Ē and "The Hunger Games.Ē We also like to spend time with Debbie's mom and Grandpa. We have a wide circle of friends we spend time with, and we also like to volunteer together at the local theater.
Do you have pets? If so tell us about them?
Our Pug, London recently passed away. We hope to add another pet to our family soon.


What do you hope to teach your children?
We hope to teach our child to be a good person and to be kind and compassionate. Education is very important to us and we will provide our child with a well-rounded education.
Describe your neighborhood?
Our neighborhood has lots of children and families. There is a pool in our neighborhood and a large recreation complex next door. There is a park behind our home and a small pond with ducks. Living in the suburbs we have all the opportunities for culture, theater, museums, as well as lots of parks, walking trails, and forest preserves.
What will you tell your child about his/her birthmother?
Our child will know from the beginning that his/her birth mother loved him/her very much. Our child will know that she made a difficult decision and sacrificed her own time with her child to create the best life she could for him/her. We hope for an open adoption so that our child will be able to communicate with his/her birthmother and she will always know how he/she is doing.
It's Daddy's day - what activity do you want to share with your child?
"Daddy's day" will be a day where we get to do lots of different things together. It will be a day filled with spending time together, laughing, playing, making or playing music and learning something new.
What kind of education are you hoping to provide for your child - Private or Public?
We are fortunate to live in an area where the public schools offer great educational opportunities for children. Both of us grew up going to public school and would like to pass down that experience.
How did you come to the decision of adoption?
Both of us have looked forward to being parents for as long as we can remember. It was even something we talked about on our first date! Debbie grew up with a biological sister and a foster sister. We believe family is about love and being together. Debbie started researching and thinking about adoption when she was 18. So, when we learned we couldn't have biological children, the choice to adopt was immediately our choice as a way to live out our dream of being parents together.
What faith will you raise your child?
We're both Christian and will raise our child in the Christian faith.
What kind of a relationship do you hope to build with your birthmom through her pregnancy?
We would like to spend time together during her pregnancy getting to know each other, learning about her and her family, supporting her emotionally through this challenging time in her life. We want to create an ongoing relationship with her and we hope to have a lifetime of opportunities to know each other.
How did you meet?
We met doing community theater, although we were not involved in the same shows, we had the same friends. Eventually we started talking more and spending time together. We were friends for eight years before our first date and we continue to be best friends.
What was your relationship with your parents like?
Adoptive Mom? I have always been close to both my parents. Sadly, my dad passed away when he was 56. Weíre very close with my mom and she lives about 20 minutes away. She canít wait to be a grandma! She is planning to retire in the next year or two and will able to spend even more time with us and the baby.

Adoptive Dad? I am closest to my mom but talk to both of my parents regularly on the phone as they live out of state from us now. They are both very excited to become grandparents and we are already discussing family visits and holidays.
What attracted you to each other?
Debbie is attracted to Tom because he is incredibly kind and a perfect gentleman. After five years together he continues to open doors for me and other romantic gestures. He is close to his own family but also became the perfect son-in-law to my mother - spending time with her and including her frequently in our lives. Tom is smart, funny, and has the cutest dimples. Tom always makes me laugh, singing funny songs, and making up funny jokes.

Tom is attracted to Debbie because she is beautiful, smart, funny and has the kindest heart of anyone I know. She understands me in a way no one has before. She is a great companion for adventures as well as just hanging out at home.

Please describe your personalities:
Adoptive Mom? If I had to compare myself to a Disney Princess, Iíd say Iím most like Belle! Iím a big reader and believe strongly in education. Iíve had friends tell me that I believe the best in others, almost to a fault, and that I connect with and surround myself with a wide variety of people. I love diversity and have a passion for learning about different cultures. I tend to be a leader and whether Iím working or volunteering, I quickly find myself in a leadership role. While I have a large number of friends; I am only close to a few. I tend to be a home body when Iím not volunteering, preferring to spend time at home with my family to recharge.

Adoptive Dad? Iíd say that Iím friendly, easy going, supportive, and enjoy finding pleasures in life. I like to laugh and try to share laughter with others. I can also be logical and analytical, trying to find the root causes of problems as well as seeking out better and more efficient ways to do things. I enjoy learning new things and also sharing with others.
What are your hobbies?
Adoptive Mom? My hobbies include reading. I volunteer at a local theater, primarily in back stage roles and committees. I have also acted. I was a dancer as a kid, taking Scottish dance, tap, and jazz. I play Celtic fiddle music. I enjoy singing at home. I also volunteer on the board of the college where I went to school. I have found that I greatly enjoy mentoring college students and Iím usually mentoring several students at a time, encouraging them in their education and career path. I also love to help friends (and their friends) with resume writing and interview skills to help them get jobs.

Adoptive Dad? I also work with local theatres, but usually as an actor or a director. I love music and have performed in choirs across the country as well as the United Kingdom. I play some piano and guitar, but usually just focus on singing. I also greatly enjoy listening to a wide range of music. I enjoy reading (often audio books), socializing, playing strategy board games, and going for walks. We both enjoy sharing television and movie viewings together, we like to visit new restaurants, as well as old favorites, but also enjoy cooking at home. We also enjoy traveling and vacationing together.
When you close your eyes and see yourself holding your precious baby in your arms what are your thoughts regarding the birthmother?
While I don't know our birth mother yet, I have already thought about her many times. My mother, husband, and I have been praying for blessings upon our birth mom for many months. I think that God has a plan for this baby, to connect two families- the birth mom's and birth dad and our family. I will think of how our birth mom carried this precious baby and brought him/her into life and then made the incredibly difficult choice to choose someone else to parent her child. I will think of the miracle she has created to allow us to raise this blessed child.
How will a child enrich your life?
We are both people who have wanted to be parents for as long as we can remember. We look forward to having a child so that we can teach him/her and see him/her grow and develop. We canít wait to take our child to the zoo, museums, and family parties and to play games, read fairy tales, and play together. We love when we spend time with our friendsí children and we love to see them play and learn. We canít wait to be a part of that with our own child.
Why did you each choose the career path you decided on?
Adoptive Mom? As a social worker, it is important to me that the work I do makes a difference in people's lives and in our community. I enjoy the opportunity to lead the organization with long term vision and fighting for changes in state law to improve people's lives.

Adoptive Dad? For me, it was less about choosing a career path and more about following where the path was taking me. I work in continuous improvement and project management which allows me the opportunity to analyze numbers and statistics as well as work closely with coworkers; a combination of interests that don't appeal to most people, but strangely interests me.


We have an extensive database of families that are currently waiting for the opportunity to adopt your precious baby.

CONTACT US TODAY
FOR YOUR FREE
NO OBLIGATION CONSULTATION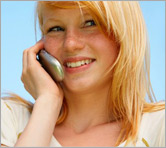 For Your FREE No-Obligation
Consultation1-877-550-3770

REQUEST A FREE ADOPTION INFORMATION KIT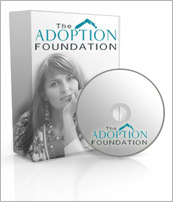 Your information is confidential.
Information will be mailed in an unmarked envelope.
Financial Assistance (as allowed by state law)
Information about our Free Housing for Birthmothers