Michael and Carol
Ever since we made the decision to pursue adoption again, we have been hoping and praying for the opportunity to meet someone, perhaps just like you, who is looking for a couple who is ready and willing to parent her child. We are prepared and committed to providing a safe, loving, nurturing home for your child. We take this role and responsibility very seriously and believe that being honored with the ability to parent your child would be the greatest blessing we could ever receive.
Describe your childhood:
Carol: I grew up in the suburbs, close to a lot of extended family. I have one younger brother who I was very close to, and we are still close friends today. Our parents were very active in our lives. We spent a lot of time with our extended family at many birthdays, holidays, and picnics. Some fun memories include going camping as a family, building forts with my brother, having sleepover parties with friends, baking cookies with my mom, and learning from my dad how to drive a car and change a tire.

Mike: I had a very happy childhood. I feel fortunate to have grown up in the family that I did. I had two excellent parents who both love each other very much. I also had two brothers and a sister, and we were, and continue to be, very close. I had a very well-rounded childhood. I spent a lot of my time playing various sports, including baseball, football, basketball, and hockey, but I also studied very hard and did well in school. Some of my fondest memories are the family trips we took, driving all over the country in our family station wagon.
Tell us about your home?
We are blessed to live on a suburban lake. Our home has four bedrooms and four bathrooms, including a bedroom that is ready and waiting for our next child. We have left plenty of room for kids to run and play, including a playroom in our walk-out basement. Watching the seasons change is a big part of living in our home, from birds migrating, to water skiers and kayakers, to ice fishermen, snowmobiles, and snowstorms. We really enjoy watching the wildlife on the lake with our son, who loves to help keep the bird feeders full. Our shady, garden-filled yard has lots of room to run around and play in and has a perfect spot for a swing set.
When you have a 3-day weekend, what do you like to do?
We have a cabin on a beautiful lake in the forests of Northern Minnesota. When we have a long weekend in the summer, we almost always spend it there. We love the peacefulness that we feel there, surrounded by nature. There is nothing like taking our kayaks out for a paddle, when the water is as smooth as glass, watching the loons diving for food right next to us, or coming across a shy deer while hiking through the forest. We love to share these wonders of nature with our son, and we look forward to showing them to our next child as well. In the winter, we look forward to special trips to the zoo, indoor water park, visiting with family, or going sledding.
Do you have pets? If so tell us about them?
Currently, our only pet is a betta fish named Norm. We have both had cats before, and are planning to again when our child is old enough to appreciate and enjoy a pet. We think that having a pet is a great way to learn about unconditional love, caring for others, and responsibility.
What do you hope to teach your children?
We will encourage them to try many activities, to help in our community, and to give their best effort to lifeís challenges. We will stress the importance of education and curiosity about the world. We hope to raise children who are each able to find their own calling in life, who will live life to the fullest, and who have love and respect for all other people in this world. We want them to know that they can count on us to always be there for them.
Describe your neighborhood?
Our street is family-friendly, the type of place where neighbors chat in the street and get together for barbecues and outdoor movie nights in the summer. There is a trail system that goes around our lake, and we are a 5 minute wagon ride away from a park with a playground and sandy beach. We are just minutes away from museums, zoos, and theaters that we enjoy experiencing with our son.
What will you tell your child about his/her birthmother?
We will make sure that he or she knows that their adoption plan was made out of love, and that their birthmother's love continues after the adoption. We will tell them that sometimes life forces us to make very difficult decisions, but that as hard as it was for her to make the decision to adopt, that this courageous and selfless choice was made by his or her birthmother because that was what was best for the child.
It's Daddy's day - what activity do you want to share with your child?
I canít wait to explore the wonders of the world with our child. When he or she is little, I imagine spending a day at the zoo, watching his or her little face light up as we make our way through the zoo, seeing all the animals. When he or she is a little older, perhaps weíll spend a day at the childrenís museum. I really like sports, and when our child is old enough, I look forward to enjoying a ballgame, playing catch in the backyard, or maybe spending an afternoon on the lake fishing.
What kind of education are you hoping to provide for your child - Private or Public?
The public schools in our area are excellent, but the Catholic schools are also exceptional. We are Catholic, and the Catholic schools have the added benefit of teaching faith and values, along with the standard education. We feel this is very important, and therefore, we plan to educate our child through the Catholic school system.
How did you come to the decision of adoption?
Ever since we were married in 2009, we have been hoping and praying to have children. We have found great joy watching our nieces and nephews grow up and being a part of their lives, which only increased our desire to have a family of our own. Although God has given us a strong desire to be parents, we have been unable to have children biologically. We have two much-loved cousins who were adopted, and it seemed to us a very natural way to grow our family. We were so grateful when our son joined our family through adoption in 2014. Being his parents has been such a rewarding experience for us, and we are looking forward to experiencing this miracle again!
What faith will you raise your child?
We are Roman Catholic, and we are very active in our church, serving on our parish social justice committee. We believe in a fair chance for all. Every year, we organize a Habitat for Humanity project to paint and fix up a home, and we serve meals to homeless people every month. We hope to teach these same values to our children. We respect other faith traditions, though, and if our child decided to follow another faith, we would be open to that.
What kind of a relationship do you hope to build with your birthmom through her pregnancy?
We want to have a warm, supportive, and open relationship. We will follow your lead to give you what you need. If you need space or privacy, we will respect that. If you would like more support and communication throughout the pregnancy, we would be happy to have more contact as well. We hope to have enough of a relationship before the birth that you will feel confident that you are making the right choice, and that we will dedicate our lives to making sure that your child grows up safe, secure, and loved. After the adoption, we hope to maintain a relationship that is comfortable to you, because we believe that your child will benefit from knowing you.
How did you meet?
Mike is an orthopedic surgeon, and Carol is a registered nurse who works in the operating room. Somehow, amidst the hustle and bustle of the operating room, we caught each otherís eye one day, and, as they say, the rest is history. We are each other's best friend, and we love spending time together. We canít imagine life without the other. We are truly blessed.
What was your relationship with your parents like?
Carol: My parents have always been very involved in my life. They have always encouraged me to follow my interests. They gave me the courage to make my own choices, but were always there for support when I needed it, and they are still a very important part of our lives. Spending time with our son is a big deal to them; there is nothing they love more! They are so excited about our plan to adopt again, and are eagerly awaiting their next grandchild!

Michael: I have great parents. Growing up, they encouraged me to do well in school, and they are great role models for how to live a good life. As an adolescent, they allowed me just the right amount of freedom and independence to allow me to make mistakes and learn from them, but not so much that I could get into too much trouble. We continue to be very close, and they are a great source of love and support for all of us. They are very excited about the prospect of a new grandchild!
What attracted you to each other?
What Carol first noticed about Mike was his great sense of humor, and his kindness. What really impressed her, though, was his love for his family, especially the way he would just light up when spending time with his nieces and nephews. She knew right away that he would be a great dad someday!

What most attracted Mike to Carol is her personality. She is the kindest person he knows. She always sees the goodness in others, and she is always willing to help others in need. He knew that she would make an excellent mother!
Please describe your personalities:
Carol: I am a quiet, thoughtful person. I am the sort of person who can be relied on to follow through with what I say I will do. My friends say I am kind, respectful, and easygoing. I love to learn new things. I also find laughter to be a great release, and Mike and I find a lot of humor together in everyday life.

Mike: I would describe myself as friendly and outgoing. I enjoy meeting new people, which brings me great satisfaction in my career as a doctor, as I am meeting new patients every day. I believe that, deep down, everyone has goodness in them, even though sometimes that can be harder to see in some than in others. I am analytical, and I enjoy problem solving. I think I have a good sense of humor, and I love to laugh and to make others laugh as well.
What are your hobbies?
Carol: My favorite hobby is gardening- I love the beauty of flowers, and I also like to cook with tasty fresh vegetables from our garden. I love to ride my bike in the summer and to curl up near the fireplace with a book in the winter. I also enjoy a variety of crafts such as making jewelry, refinishing furniture, and knitting. Now that we have a toddler, some of our favorite things to do together include: listening to and making music, running around the playground near our home, coloring, finger painting, reading, and working on puzzles together.

Mike: I am a big sports fan. I am a die-hard fan of all of the local sports teams in Minnesota. During more quiet times, I enjoy reading.

As a couple, we enjoy watching movies together, and we make good use of our Netflix subscription! Mostly, we enjoy spending time in the great outdoors, especially at our cabin in the north woods of Minnesota, where we spend time fishing, boating, hiking, kayaking, and swimming.
When you close your eyes and see yourself holding your precious baby in your arms what are your thoughts regarding the birthmother?
My heart is filled with gratitude that my dream of having another child has finally come true. I feel overwhelmed with warmth and joy, and humbled by the trust that you have placed in me. You will always have a very special place in my heart.
How will a child enrich your life?
Having a child in our family has completely changed our lives. We have grown, both as individuals and as a couple, as we have taken on this new role, which requires us to work together even more closely as a team. We love to experience the world through the eyes of our child, as they learn about the wonders that life has to offer. We are looking forward to sharing family traditions such as holiday get-togethers, summers at the family cabin, and so much more. Most importantly, we want to be there to celebrate life's successes, to provide support during the hard times, and to share a lifetime of memories together!
Why did you each choose the career path you decided on?
Carol: I really enjoy helping people, and I was always interested in science and medicine. Being a registered nurse has been both interesting and rewarding. What I loved most about being a nurse in the operating room was helping my patients understand what was happening and reducing their anxiety when they were at their most vulnerable: just before and during their surgery. I think that many of my nursing skills such as listening, teaching, and offering patience and support have transferred well to being a stay-at-home mom.

Mike: My father is a doctor, which had a great influence on me. Although he worked very hard his whole life, he also enjoyed his work very much. I also wanted a career that would be challenging, but that I would enjoy, and I wanted to have a career that involved helping others. Becoming a doctor seemed like the obvious choice, and I am very happy with my career path. It gives me great satisfaction to make a positive difference in someoneís life every day.


We have an extensive database of families that are currently waiting for the opportunity to adopt your precious baby.

CONTACT US TODAY
FOR YOUR FREE
NO OBLIGATION CONSULTATION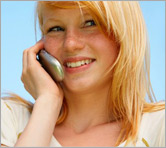 For Your FREE No-Obligation
Consultation1-877-550-3770

REQUEST A FREE ADOPTION INFORMATION KIT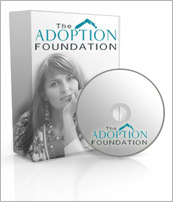 Your information is confidential.
Information will be mailed in an unmarked envelope.
Financial Assistance (as allowed by state law)
Information about our Free Housing for Birthmothers