Jeffrey and Wanda
It breaks our hearts that you have to go through this, but just know we will always be forever grateful for your strength and selflessness. Your child will fill our home with joy and happiness, will be loved unconditionally and will be brought up to know just what an amazing person you truly are!
Describe your childhood (adoptive mom & adoptive dad):
Wanda: I grew up in a family with five kids; I have two sisters and two brothers. We grew up ranching. On holidays my parents and grandparents always played games with us kids. We skied in the winter and went to the lake in the summer. My paternal grandparents are Ukrainian and that heritage has always been a part of my life. My sisters and I played basketball. We grew up in a Catholic family where faith was an important part of our everyday life. Growing up my nearest neighbor was seven miles away.

Jeff: I grew up in a family of four kids; I have two brothers and one sister. We grew up on a farm where we raised cattle and crops. During the summer we went to horse shows and spent lots of time with family and friends. I remember getting together with my cousins for all of our holidays. Church was a big part of growing up also, as it is now.
Tell us about your home?
We live in a ranch style home that we designed ourselves. After the walls were up and dry walled, we did the rest of the work ourselves. It is very important to us to eat as many meals as possible as a family, and the kitchen is where we spend a great deal of time cooking, working on homework, and visiting. We enjoy grilling so very rarely do we use the stove, even in the winter. The house has two bedrooms and two baths on the main floor and two bedrooms and one bath in the basement. It sits right along the river which we enjoy as a family.
When you have a 3-day weekend, what do you like to do?
We like to spend time as a family working on our ranch, moving cows, and gardening. We try to spend as much time as possible with our horses as a family. When there is a three day weekend we always try to spend one day with friends and their families, generally grilling. Sometimes we will meet our sibilings and their families to go skiing or camping.
Do you have pets? If so tell us about them?
Yes, We have two dogs, Gus and Gerrtie. We have several farm cats that hang around, two goats and ten horses. The horses are the most precious to us. We spend a great deal of time with them and they are a major part of our enjoyment as a family.
What do you hope to teach your children?
We hope to teach them respect, to love others, and to treat people as they wish to be treated. Helping others is important, and hard work and honesty pay off. Also that the more effort you put into something, the more you'll get out, and that a good attitude is very important.
Describe your neighborhood?
We live on a ranch, and our closest neighbor is a half mile away. Even though our neighbors don't live down the street, they are very helpful and friendly as if they were just right next door. We live in the country. Our neighborhood is safe, peaceful and spacious.
What will you tell your child about his/her birthmother?
The truth: who she was, how old she was and the difficulties of her life that caused her to make a very difficult choice that was the best decision for her child.
It's Daddy's day - what activity do you want to share with your child?
I would love to enjoy spending the day with him or her at our closest zoo. If that is not an option, I would enjoy kayaking with the rest of the family, grilling and building a campfire.
What kind of education are you hoping to provide for your child - Private or Public?
Public.
How did you come to the decision of adoption?
We have not been able to conceive for 10 years and we tried working with a reproductive center for a year. After that was unsuccessful we decided that adoption was the next option. We truly feel our family is not yet complete. We have one son and he has told us he wants a brother or sister so his kids have cousins. Family is very important to us.
What faith will you raise your child?
Catholic.
What kind of a relationship do you hope to build with your birthmom through her pregnancy?
A relationship of trust, caring, respect, understanding and a willingness to listen.
How did you meet?
Through friends. Wanda had just moved back from Australia and Jeff had just moved back from Canada. We met at the lake briefly and then at a rodeo over the weekend.
What was your relationship with your parents like (adoptive mom & adoptive dad)?
Wanda: We worked hard, and our relationship was warm and loving with an unspoken love. We always had food on the table, nice clothes and the opportunity to do things. I always had great respect for my parents and I thought my dad was the smartest rancher ever. I grew up in a family where all the cousins spent holidays together and either my mom or grandma hosted.

Jeff: We had a good relationship. They were very supportive in all that we did growing up.
What attracted you to each other?
Wanda: Jeff is honest, hard working, positive and can always find the good in people. He is a very nonjudgmental person. He always helps out, even in the kitchen. I remember very specifically when my friends took me to the rodeo it was my birthday. I saw Jeff getting ready to steer wrestle. He rode in to the box and I looked at my friend and told her he was the one. Three months later we were engaged.

Jeff: Wanda is also very honest and hard working. I really liked the fact that friends and family meant a lot to her. That was important to me.
Please describe your personalities (adoptive mom & adoptive dad):
Wanda: I am a Type A, aggressive, hard working, honest, and take charge kind of person. I am also a pleaser, loyal to friends and family, and very organized.

Jeff: I am a "never say no" person, hard working, nurturing, and introverted until I am comfortable with someone.
What are your hobbies (please share those you enjoy as individuals and those you enjoy as a couple):
Wanda: Riding horses, barrel racing, roping, kayaking, baking, cooking, enjoying friends and family.

Jeff: Roping and riding horses, kayaking, working on our house and grilling with friends and family.
When you close your eyes and see yourself holding your precious baby in your arms what are your thoughts regarding the birthmother?
I will think about the troubles she went through and be very glad she chose the gift of life for her child. I will feel very grateful she picked us to be a part of her child's life.
How will a child enrich your life?
We do not know exactly know how to answer this but every time we discuss this as a family there is joy in each of our faces… I guess the simplest way to answer this is simply JOY.
Why did you each choose the career path you decided on?
Wanda: I grew up on a ranch and I enjoyed cow/calf production and the nutrition they needed. I always wanted to learn more about beef cattle production and wanted to help others become better producers.

Jeff: I have always enjoyed working with animals, so being involved in ranching just felt like the right path for me.


We have an extensive database of families that are currently waiting for the opportunity to adopt your precious baby.

CONTACT US TODAY
FOR YOUR FREE
NO OBLIGATION CONSULTATION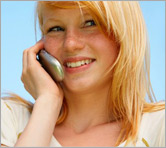 For Your FREE No-Obligation
Consultation1-877-550-3770

REQUEST A FREE ADOPTION INFORMATION KIT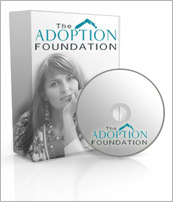 Your information is confidential.
Information will be mailed in an unmarked envelope.
Financial Assistance (as allowed by state law)
Information about our Free Housing for Birthmothers