Larry and Jodie
Thank you for choosing adoption as the choice for your child. We are happy you are taking the time to read our letter and learn a little bit about us. We are Jodie and Larry. We love children and if you bless us with the privilege of raising your child, their life with us will be filled with love. Every day he or she will get plenty of hugs, kisses, and "I love you's." Every day we will remember your gift to us and thank God for you and your baby.
Describe your childhood (adoptive mom & adoptive dad):
Adoptive Mom? I grew up in a loving and supportive family. I have a younger brother and sister. We grew up spending lots of time doing things as a family and were close to our extended family. We all played sports. Our parents were very supportive of us and would do anything for us. My parents taught us the importance of family, to be honest and kind, to follow the rules, to do good in school, and work hard. I always knew that my parents were there for me.
Adoptive Dad? I grew up in a family of 4 with my younger brother and both parents. We did everything from eating dinner, going to the movies, and family vacations with the 4 of us. Life was good, my brother and I always had all of the support that we needed. School was always a top priority. My brother, father and I were all active in the Boy Scouts and we were always going camping somewhere each month. I was always very self motivated to do well in school, getting good grades was important to me.
Tell us about your home?
We live in a large home with 5 bedrooms, 4 baths, kitchen, dining room, living room, family room, 3rd story retreat, and a full basement. We have a nice backyard with a playset, sandbox, and plenty of room to run around.
When you have a 3-day weekend, what do you like to do?
We like to relax around the house, possibly enjoy a cookout with the family or neighbors. We might go to the pool or lake during the summer. Sometimes we take a quick trip to the beach.
Do you have pets? If so tell us about them?
We have a dog named Beau. His is very friendly and is great with kids.
What do you hope to teach your children?
To be honest, to be helpful, to be kind to others, to get a good education, to work hard, to love God, to love your family, to follow rules, and to do the right thing.
Describe your neighborhood?
We live in a wonderful neighborhood with lots of kids. The kids are always playing outside and the adults socialize while watching them. We have fun neighborhood parties and love to hang out at our neighborhood pool and tennis courts. We live close to schools, parks, recreation centers, our church, shopping, and other fun activities.
What will you tell your child about his/her birthmother?
That she loved him/her very much, and that she wanted him/her to have the best life possible.
It's Daddy's day - what activity do you want to share with your child?
That depends on the kids age. When our son was very young, he liked to swing a lot, so going to the park and swinging on a playset was fun. Now he is at an age where he likes to go swimming at the pool every chance he gets. We live about 10 minutes from a lake. I am considering buying a new fishing pole and taking him to go fishing.
What kind of education are you hoping to provide for your child - Private or Public?
We live close to excellent public and private schools. He or she will probably go to the local public school, but it will depend on what the best educational environment is for his/ her personality.
How did you come to the decision of adoption?
We have gone through years of fertility treatments only to miscarry every time we get to the end of the first trimester. We still desperately want another child so we have turned to adoption to help us complete our family.
What faith will you raise your child?
We will raise him/her to be a Christian. We currently attend a Methodist church.
What kind of a relationship do you hope to build with your birthmom through her pregnancy?
We hope we can form a friendship and really get to know each other. We hope that she will be completely comfortable in her decision to bless us with the gift of raising her child. We hope that we can get to know her so that when our child is older and has questions, we can answer them and tell them all about their birthmother.
How did you meet?
We met at a charity fundraiser and started dating shortly thereafter.
What was your relationship with your parents like (adoptive mom & adoptive dad)?
Adoptive Mom? My parents were always there for me. If I had a test to study for, a school performace, a project for school, sports, whatever it was… they were always there to help me or simply cheer me on. I always had everything I needed. We spent lots of time doing things as a family. My parents stayed involved in my life even as a young adult and helped me purchase and renovate my first house. I love and respect them and know that even now my mom is sending her love from heaven and that my dad would be there to help me any time I need him.
Adoptive Dad? My parents have always been supportive of me, and they still are. I have always known that they love me and would do anything to help me or my family. My father and I have always been close, we enjoy doing a lot of the same things. My parents live close enough that they often babysit for Jodie and I. My dad helps me out on home projects from time to time. We see each other for every family birthday and on holidays.
What attracted you to each other?
We thought each other was attractive and enjoyed talking to each other.
Please describe your personalities (adoptive mom & adoptive dad):
Adoptive Mom? I am a very loving and patient person. I am friendly and kind to other people and genuinely care about them.
Adoptive Dad? I am sort of a quiet intellectual. I am pretty easygoing and easy to get along with. I treat others with respect and kindness, and generally expect the same in return.
What are your hobbies (please share those you enjoy as individuals and those you enjoy as a couple):
Adoptive Mom? I love being a stay-at-home mom. I enjoy taking my son to the zoo, aquarium, parks, museums, sports, and other activities. I love to play tennis, scrapbook, take pictures, and do crafts. We do a lot of activities as a family. We love to watch our son play sports, and we do a lot of activities with Cub Scouts. We enjoy date nights with dinner and a movie and going to parties with our friends and neighbors. We love to play games, put together puzzles, play wii, and relax watching TV or a movie together. We also enjoy family vacations and trips to the beach.
Adoptive Dad? I enjoy my job, working on electronics. Even though that is my career, it is also a hobby. I enjoy assembling my home computers from parts instead of buying them from a big box store. I have been competing in 3 position and long distance rifle matches since I was in college. I enjoy playing golf and play in a golf league. As a couple our activities usually revolve around our son, going to watch his games. Now that he is in Cub Scouts, we are starting to get back into camping, something that I used to do all the time when I was in Scouts.

When you close your eyes and see yourself holding your precious baby in your arms what are your thoughts regarding the birthmother?
That I can never thank her enough for blessing me with this child! She will always be my hero and I will always love her for this incredible gift! I will pray for her, thank God for her, and pray that her life is everything she hopes for!
How will a child enrich your life?
A child is such an incredible blessing and each one is different. We have so much love to give and truly feel that we are meant to have another child. A child will bring such joy to our lives and ease the pain of the many miscarriages that we have had. We look forward to pouring our love into our new baby and watching our son thrive as he finally gets to be a big brother.
Why did you each choose the career path you decided on?
Adoptive Mom? I love children. Even as a teenager I babysat and worked in a church nursery. While in college I worked in a daycare center and continued to babysit. I studied Psychology for my first degree, with most of my coursework being in children's social and personality development. I worked in the business world for a while then followed my heart and went back to school to earn a degree in Early Childhood Education in order to become a teacher. I worked as a teacher for a while until I became a mother. Now, as a stay at home mom, I have the best job ever!
Adoptive Dad? When I was in high school I was having a hard time trying to decide what I wanted to study when I went to college. I thought that I would do well as a lawyer, everyone agreed I had the aptitude for it. I was also very interested in electronics and computers. I was accepted to two different colleges, one was for law school and the other an engineering school so I had to make a decision. I was able to take a law class in high school, and was also allowed at the same time to do an internship with a local engineering company (which is now part of Cisco). Even though I did well in the law class, it became very clear to me that I was much better suited to a career as an electrical engineer.


We have an extensive database of families that are currently waiting for the opportunity to adopt your precious baby.

CONTACT US TODAY
FOR YOUR FREE
NO OBLIGATION CONSULTATION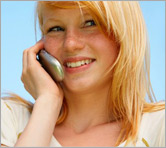 For Your FREE No-Obligation
Consultation1-877-550-3770

REQUEST A FREE ADOPTION INFORMATION KIT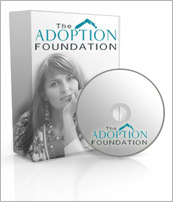 Your information is confidential.
Information will be mailed in an unmarked envelope.
Financial Assistance (as allowed by state law)
Information about our Free Housing for Birthmothers