Thomas and Cynthia
We know you are brave, although we donít claim to know what you are feeling. We admire your courage and strength even though we have not as yet met you. We do not pass judgment, and accept and embrace everything in your life that has brought you to this point. We are committed to the adoption process and are ready for your daughter to become the center of our world.
Describe your childhood (adoptive mom & adoptive dad):
Adoptive Mom? My childhood was loving, safe, fun, supportive, stable, active, balanced and extremely family focused.

Adoptive Dad? When I think of my childhood, I think of "All American." I was raised in a blue collar area within a lower middle class family that instilled a strong work ethic and a "family first" code of ethics.
Tell us about your home?
Our home is warm and inviting. We have plenty of space so that each child has his/her own room, and we have a playroom/basement. When we designed our home we wanted to be sure that we could accommodate visiting family members, so we have guest rooms and a large kitchen. Our home is located on 15 acres of property. We have a fun play set and a fenced-in back yard. We also have a covered back and front porch for playing and visiting.
When you have a 3-day weekend, what do you like to do?
We love to be with family, and we love to enjoy our home, playing outdoors and relaxing. A weekend might include grandparents, aunts, uncles and cousins visiting, participating in some type of activity like a festival or music venue, attending children's soccer games, going out on our boat, having cookouts, along with enjoying some nice quiet time.
Do you have pets? If so tell us about them?
We have three beagles. Our puppies stay outside and play all day and we bring them in for safety and warmth at night to sleep. They are adorable and love children!
What do you hope to teach your children?
We hope to teach our children that each day is precious, to enjoy life, to see the beauty in this world and others, to be grateful, to be honest, to be fair, to be kind, to be patient, to be loyal, to laugh, to cope and to recognize God's grace and have faith.
Describe your neighborhood?
Our home is located in a rural community where people make time for others. It is also close to three major cities.
What will you tell your child about his/her birthmother?
We will tell our child that her birthmother is brave. We will also share as much information about our child's birthmother as she is interested in disclosing.
It's Daddy's day - what activity do you want to share with your child?
I love to work on projects so I will want to spend quality time getting to know our daughter by doing something simple like raking leaves, planting a garden, or building a small project like a bird house.
What kind of education are you hoping to provide for your child - Private or Public?
Our child will attend a public school, but we will also consider a private school if we feel that the public school is not meeting her needs.
How did you come to the decision of adoption?
Even before we had met one another we had both thought that adoption was a beautiful option for creating a family. As we began our family, we decided that our fourth child should be adopted.
What faith will you raise your child?
Our child will be raised as a Lutheran, but most importantly we will teach her about faith and God's amazing grace.
What kind of a relationship do you hope to build with your birthmom through her pregnancy?
We hope to build a relationship based on respect, open communication and trust.
How did you meet?
We met on a blind date set-up by Tom's sister-in-law, who Cyndy was working with at the time. She thought we would really like each other...and we did!
What was your relationship with your parents like (adoptive mom & adoptive dad)?
Adoptive Mom? My relationship with my parents was and is incredible. They are the most amazing people I have ever known in my life. I have the utmost respect for each of them and they are my best friends.

Adoptive Dad? I had a very close relationship with my mom. She was a stay at home mom and we never had babysitters for the four of us. We did everything together. My father was very loving but worked many hours so that my mother didn't have to work and could stay at home with us.
What attracted you to each other?
Tom's sense of humor, intelligence, loyalty and generosity are some of the key qualities that attracted me to him. Cyndy is the kindest, most patient person I have ever met.
Please describe your personalities (adoptive mom & adoptive dad):
Adoptive Mom? Patient, outgoing, honest, loyal, driven, generous and kind.

Adoptive Dad? Generous, loyal, humble, funny, fair and objective.
What are your hobbies (please share those you enjoy as individuals and those you enjoy as a couple):
Adoptive Mom? My hobbies include exercise (yoga, tennis and walking) and photography.

Adoptive Dad? I enjoy basketball, coaching soccer, golf and outdoor activities.

As a couple we enjoy boating, watching movies and spending time with our friends and family.
When you close your eyes and see yourself holding your precious baby in your arms what are your thoughts regarding the birthmother?
I will be forever grateful to the birthmother.
How will a child enrich your life?
I don't know that I have ever thought about our three children in that way and think that when our fourth child comes into our life, it will be our role to enrich her life.
Why did you each choose the career path you decided on?
Adoptive Mom? I am a stay at home mom now. Prior to staying home, I worked in the Employment Industry. I always wanted to find a job working with people. I always knew that I would enjoy a role where I could use my communication, organization, problem solving and marketing skills.

Adoptive Dad? I chose to be a dentist for the balance it gives me in life. It is a very challenging field of work, and it also allows me to be at home by 4:30 pm each week day, with weekends off. I am able to have dinner with my family and do things with our children like help with soccer practice and games.


We have an extensive database of families that are currently waiting for the opportunity to adopt your precious baby.

CONTACT US TODAY
FOR YOUR FREE
NO OBLIGATION CONSULTATION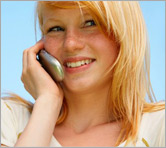 For Your FREE No-Obligation
Consultation1-877-550-3770

REQUEST A FREE ADOPTION INFORMATION KIT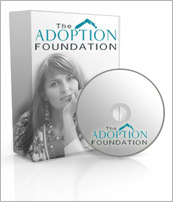 Your information is confidential.
Information will be mailed in an unmarked envelope.
Financial Assistance (as allowed by state law)
Information about our Free Housing for Birthmothers