Moshe and Muriel
We live in a single level, spacious home in the suburbs. Just around the corner from our home is our daughter's private school, where the learning environment encourages each student to become an active, enthusiastic, and generous member of his/her community. It is our genuine wish to see your child join our loving family, receive an excellent education, and make all of his/her dreams come true.
Describe your childhood (adoptive mom & adoptive dad):
Adoptive Mom? My name is Muriel and I was born in Israel. My parents were born in Morocco. While my father moved to Israel as a child with his family, my mother travelled to Israel as a tourist. She met my father on that trip and decided to stay and make a life in Israel. I have one younger sister and one older brother. As children we were very close and we still are to this day. My mother worked for an airline company so we took many trips together as a family; we went to France every summer (or sometimes twice a year) to visit family who still live there. We had a very happy childhood together. Our family is very open; we talk about everything very easily.

Adoptive Dad? My name is Moshe and I was born in Israel. My parents were born in Morocco, but moved to Israel as young children. I have four siblings and we have always been very close. My eldest sister always took care of the younger kids when my parents were working. While my parents worked very hard to raise five kids, we were never without anything we needed. We had a really happy childhood. I grew up in a neighborhood full of children. We were always outside, always playing. I remember the house full and always happy. My parents stressed that the most important thing we should remember is to be close with our family.
Tell us about your home?
Our home is just what we always wanted it to be: spacious enough for entertaining, and warm and welcoming enough for our daughter, Eden, and her friends to feel "at home." It is located in a peaceful and serene spot on a quiet and friendly street. The back side of the house is nearly all windows, giving us a view of our spacious backyard that is a great place for children to run and play. We have a wonderful playroom that is stocked with everything required for children to have fun.
When you have a 3-day weekend, what do you like to do?
We like to travel, go on family outings or do fun activities together. In the winter Eden and Moshe ski, and in the summer we go fishing or windsurfing. We all like to spend time outdoors.
Do you have pets? If so tell us about them?
We have one dog named Ginger that is a Golden Retriever. She is quiet and yet playful. She loves children and is fully socialized around them.
What do you hope to teach your children?
We hope to teach our children to be active and generous members of their community.
Describe your neighborhood?
We live in a quiet, tree-lined suburb. It has a very relaxed atmosphere and our neighbors are friendly.
What will you tell your child about his/her birthmother?
First of all, we are a very open family when it comes to communicating. We will always answer our children's questions regarding any concerns they may have, and we have no problem being upfront and straightforward with our children. The details of our answers will likely vary based upon the age of our children at the time.
It's Daddy's day - what activity do you want to share with your child?
My daughter and I spend time together going out for "movie night" or "sushi night," or any number of outdoor activities. I look forward to spending time with our new little one as he/she grows up and will want to enjoy age appropriate activities that he/she likes doing.
What kind of education are you hoping to provide for your child - Private or Public?
Our plans for our children are for them to attend a private school. Our daughter, Eden, currently attends a private school near our home.
How did you come to the decision of adoption?
We have one daughter, and would like to grow our family and have a house full of children, but we are unable to do so on our own. Adoption is the natural choice for us.
What faith will you raise your child?
We are a Jewish family; our children will be raised Jewish.
What kind of a relationship do you hope to build with your birthmom through her pregnancy?
We hope to have a friendly and open relationship with our birthmom; one in which she feels comfortable to share with us whatever she wishes.
How did you meet?
We met in the Israeli military as teenagers.
What was your relationship with your parents like (adoptive mom & adoptive dad)?
Adoptive Mom? I am extremely close to both my parents and speak with them at least once a day.

Adoptive Dad? I have a good relationship with my parents and am very close with my in-laws.
What attracted you to each other?
Our personalities complete and balance each other. We were instantly attracted to each other and have been together ever since.
Please describe your personalities (adoptive mom & adoptive dad):
Adoptive Mom? I am very friendly and am generally a happy person.

Adoptive Dad? I am friendly and welcoming, and generally open-minded.
What are your hobbies (please share those you enjoy as individuals and those you enjoy as a couple):
Adoptive Mom? When I have time to myself I enjoy crafts and design, pottery, spinning (indoor cycling), and traveling. These are also things I do with both Eden and Moshe. Eden likes crafts and sports, and Moshe likes sports; we all like traveling.

Adoptive Dad? I enjoy any and all outdoor sporting activities: bike riding, tennis, windsurfing, fishing, skiing, etc.
When you close your eyes and see yourself holding your precious baby in your arms what are your thoughts regarding the birthmother?
I would imagine my thoughts to be extremely thankful for the gift in my hands.
How will a child enrich your life?
Our family is anxious to have more children around the dinner table, more children on our car trips, and more laughter, energy and excitement in the house.
Why did you each choose the career path you decided on?
Adoptive Mom? I am a pre-school teacher and have always loved teaching children.

Adoptive Dad? I am entrepreneurial and have always enjoyed running my own business.


We have an extensive database of families that are currently waiting for the opportunity to adopt your precious baby.

CONTACT US TODAY
FOR YOUR FREE
NO OBLIGATION CONSULTATION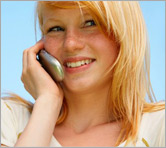 For Your FREE No-Obligation
Consultation1-877-550-3770

REQUEST A FREE ADOPTION INFORMATION KIT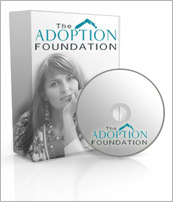 Your information is confidential.
Information will be mailed in an unmarked envelope.
Financial Assistance (as allowed by state law)
Information about our Free Housing for Birthmothers