Christopher and Jaime
We know that the choice to place your child for adoption cannot have been an easy one for you to make. We sincerely hope that you will feel comforted by the knowledge that we will strive to create a life for your baby that will honor your choice and that will help her to reach her potential in life. We sincerely thank you for this opportunity and hope that you will choose to be our partner in this pursuit.
Describe your childhood (adoptive mom & adoptive dad):
Jaime: I grew up in a family of four, with just one brother but it seemed that we were always surrounded by family and friends. We lived in a house very close to the one Chris and I live in now. I had a very happy and fun childhood. My fondest memories are of playing and riding bikes with friends in the neighborhood, family vacations in California or Wisconsin, and daily activities at school and church. I was raised in a close knit community and always felt supported and loved.

Chris: I had a fun childhood. My parents encouraged creativity and I was always a very social kid. I remember playing with friends a lot and enjoying activities like creating expansive new worlds in media such as mud and Legos. The house was always filled with song due to my dad's musical abilities. Unfortunately, I do not seem to have inherited his talent.
Tell us about your home?
We live in a three bedroom, two bath, ranch style home in Arizona. Our favorite features of the home are its open floor plan, its swimming pool, vegetable garden, and good-sized yard. We are within a mile of extensive hiking and biking trails and just minutes away from both of our families. We were both born and raised in the area which is very family friendly with excellent schools.
When you have a 3-day weekend, what do you like to do?
Most three day weekends are spent at our home, cooking for family and friends and swimming in the pool. We enjoy movies and community theater productions. Many times we will head up to Northern Arizona to hike and explore the cooler climates and the natural beauty that Arizona has to offer.
Do you have pets? If so tell us about them?
We are pretty sure that we have three of the cutest cats ever (but we may be biased). All three are rescues from the local shelter and have been excellent additions to our family. Whether they are being worn like scarves, or cradled like babies, they do very well with our friends' children and we expect that they will enjoy having another person to cuddle and play with in the future.
What do you hope to teach your children?
We hope to teach our children that they can be anything that they want to be. We are very excited to share with them the joy of creativity and the importance of thinking for themselves. We will help them to see why it is important to be kind and to love others and themselves. We value a good work ethic and the love of family.
Describe your neighborhood?
Ours is a well-established neighborhood. It is known for its good schools and family friendliness. Our house is on a quiet street where there are always many children out playing and riding bikes. We have neighborhood holiday block parties and everyone looks out for one another. It is a very safe neighborhood.
What will you tell your child about his/her birthmother?
We plan to have open and honest conversations with our child about her birth mother, while respecting whatever level of privacy she may prefer. We plan to discuss adoption as something to be celebrated as well as something that makes our family unique. Our attitude toward our child's birth mother will forever be one of deep gratitude.
It's Daddy's day - what activity do you want to share with your child?
The things I most look forward to sharing with my child are hands-on creativity like Legos, play-dough, and drawing, trips to the science museum, and the joy of cooking. If it feels like a slow day, we can always watch movies and swim in the pool.
What kind of education are you hoping to provide for your child - Private or Public?
We moved into our current neighborhood because of our personal experiences in its excellent public schools. However, we both started our own school careers in Montessori pre-schools and have a real respect for the Montessori method. We plan to explore all available options and place our child in a diverse environment where we believe she will thrive.
How did you come to the decision of adoption?
We had always hoped that adoption would fit into our family structure in some way. When faced with the choice between expensive and invasive fertility treatments and adoption, adoption was a natural and joyful decision for us. We have several adopted friends and family members and talking with them only served to reinforce our decision.
What faith will you raise your child?
Jaime was raised Methodist and Chris' family attended a Unitarian church. We do not currently attend church regularly but we do value the community and moral teachings of many religions.
What kind of a relationship do you hope to build with your birthmom through her pregnancy?
We hope to have a warm and supportive relationship with our birth mother. We are open to any type of relationship that she may desire as we recognize that her needs are central to the adoption process. It is important to us that her emotional, physical, and medical needs will be met and will do anything within our power to aid in realizing these goals.
How did you meet?
Jaime's mother was a real-estate agent and sold a house to Chris' parents. The two families became fast friends before we were born. We attended one another's birthday parties as children and attended the same preschool. We drifted apart during grade school and high school but rekindled our friendship in our early 20's and began dating in 2008.
What was your relationship with your parents like (adoptive mom & adoptive dad)?
Jaime: My parents are both extremely warm and loving people. I remember my mom as the daily caretaker in our household. She was always available when I needed an answer to a question, or help with a task. My dad was "the fun one" and I remember how he taught me to camp and to love nature. My parents divorced when I was 18 and my family has now extended to include a step-father and step-mother who only add to the love in our extended family.

Chris: My relationship with my parents was and continues to be excellent. My parents did their best to split care-taking duties while also running a successful construction company. My curious nature was always encouraged and I have fond memories of family vacations. I appreciate the lessons that my parents passed on to me, especially cooking, carpentry skills, and a strong work ethic.
What attracted you to each other?
We were both immediately drawn to the other's fun-loving spirit and sense of adventure. We both love to laugh, travel, and surround ourselves with good friends. We both love our families and the fact that they love one another made our relationship feel almost predestined.
Please describe your personalities (adoptive mom & adoptive dad):
Jaime: I am an extroverted person who enjoys the company of friends. I am most comfortable in a group although I don't mind time spent alone, while Chris travels for work. I am talkative and enjoy meeting new people. I am a very tidy and detail oriented person as well.

Chris: I am gregarious and outgoing and make friends often and easily. I do have a little trouble sitting still, so the fact that travel is part of my profession fits my needs perfectly. I consider myself very loyal to family and friends.
What are your hobbies (please share those you enjoy as individuals and those you enjoy as a couple):
Jaime: Chris and I share a love of travel and of food. We are avid readers and are probably happiest while camped out on the beach with a book. I enjoy hiking and cross-fit. I also really enjoy volunteering at a local shelter and with Big Brothers Big Sisters as a Big Sister to a 12-year-old girl. I enjoy writing, but haven't found a lot of time for it as of late.

Chris: In addition to the items listed above, I very much enjoy cooking. I also enjoy cycling, snorkeling, and collecting records.
When you close your eyes and see yourself holding your precious baby in your arms what are your thoughts regarding the birthmother?
Gratitude is the word that comes to mind when I think about the precious gift that a birth mother will have given to us. I hope that our child will feel connected to her birth mother in a significant way and that she will feel comfortable knowing that her birth mother and adoptive parents love her enough that they have all done their best to see that she has the best possible life.
How will a child enrich your life?
We've spent the past six years together encouraging one another to be the best version of themselves. We are so ready to welcome a child into our lives and to help to foster the wonder and excitement of childhood. Our everyday lives will be enriched by the sounds of laughter, the feeling of love as it grows to include a new member of our family, and the feeling that we are helping to raise a strong, healthy, confident woman. We are excited for every step of the journey, but not na´ve to the inevitable bumps in the road.
Why did you each choose the career path you decided on?
Jaime: My career path has taken many turns. I have enjoyed all of the jobs that I have had in industries such as interior design, mental health, counseling, and now web-site management. I enjoy working for my family business and growing that business gives me a great sense of satisfaction. The fact that my current position allows me to work from home will merge well with my "dream job" of being a mother.

Chris: I almost feel as if I was born into the career that I have. When I was 10-years-old and other children wanted to be firemen or construction workers, I knew that I wanted to "do the lights for shows," to climb into the high places in arenas and stadiums, and to hear the roar of a spell-bound audience. Now, as an event producer, I get to put on the types of events that amazed me as a child.


We have an extensive database of families that are currently waiting for the opportunity to adopt your precious baby.

CONTACT US TODAY
FOR YOUR FREE
NO OBLIGATION CONSULTATION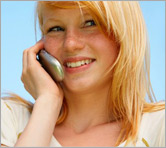 For Your FREE No-Obligation
Consultation1-877-550-3770

REQUEST A FREE ADOPTION INFORMATION KIT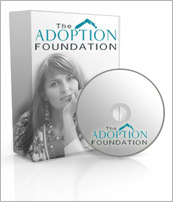 Your information is confidential.
Information will be mailed in an unmarked envelope.
Financial Assistance (as allowed by state law)
Information about our Free Housing for Birthmothers