Jay and Miranda
We are Jay and Miranda!! We are excited for the opportunity to share our lives and ourselves with you. We cannot begin to imagine how difficult taking this path might be for you, and we can only hope that our letter can provide some encouragement and hope in your future decisions. If you choose us, we will cherish your baby forever and will always be thankful for your choice.
Describe your childhood:
Adoptive Mom? I grew up in a great little neighborhood with lots of kids my age to play with and a park one block away that we spent a lot of time playing at. My mom was a stay-at-home mom until I was about 8 or 9. I grew up learning how to grow and care for a garden and make homemade meals from scratch. We spent a lot of time with my mother's side of the family, where I learned that everyone was family whether they were related by blood or not.

Adoptive Dad? I grew up with 3 older siblings, a few miles out of town. The sandbox was my favorite place to be as a child. My father is a mechanic and my mother was a stay-at-home mom until she passed away when I was 14. My parents were square dancers and I spent a lot of time traveling with them from town to town as they danced. Traveling with them allowed me see a lot of tourist attractions and gain a lot of knowledge about our state.
Tell us about your home?
We have a relaxing and inviting two floor home, which we have owned for 10 years now. We bought it as a fixer upper and have remodeled the inside ourselves, changing it tremendously. We spend most of our time in the kitchen and dining room. We have a large fenced-in backyard that includes a huge sandbox and swing set. We spend a lot of time in the back yard enjoying outdoor activities.
When you have a 3-day weekend, what do you like to do?
During the summer if we have a long weekend we spend it camping with friends and family. If we don't go camping, we usually head out of town to visit family. We also like to start a house project on these days, especially if it's cold outside.
Do you have pets? If so tell us about them?
We have two pets, our dog Baxter (1 1/2) who loves to be with us. He is a mixed breed and a rescue dog. He is a very social dog. Kasey, our cat, is almost 13. She is quiet and shy and hides when anybody else is in the house. Our pets are just as much a part of our family as any human.
What do you hope to teach your children?
It is our job to teach them to be the best person that they can be. We just want our children to grow up to be happy, loving, caring, responsible adults.
Describe your neighborhood?
We live in a quiet neighborhood where we are friends with most of our neighbors. It is a smaller community where everyone looks out for each other. Our children can ride their bikes outside without any threat to their safety. Our local swimming pool and recreation department is only 4 blocks from our house. A short 5-8 minute walk gives us access to go fishing.
What will you tell your child about his/her birthmother?
Our belief is that it is very important for our child to learn at a young age that he or she was adopted and to understand the basics of adoption. We also believe that he/she should always know and feel his/her birthmother's love, and we will do everything we can to make sure of that. We are willing to share any information about our birthmother and her family with our child.
It's Daddy's day - what activity do you want to share with your child?
I would usually try and take them fishing, or any outdoor activity. I enjoy just spending time doing things that we enjoy together.
What kind of education are you hoping to provide for your child - Private or Public?
Our small community only has a public school system.
How did you come to the decision of adoption?
Due to medical reasons we can't have children of our own. Adoption just seemed right for us. This is our second adoption, our son is now 7. It has been one of the best decisions we have ever made.
What faith will you raise your child?
Nondenominational
What kind of a relationship do you hope to build with your birthmom through her pregnancy?
We would like to have a honest and trusting relationship with her. We hope the relationship we have with her is one that helps her feel at peace with her decision.
How did you meet?
We have known each other since we were young children. Being from a small community, we attended all 13 years of school together. After graduating high school we both moved away and later started dating when we both moved back to the same town.
What was your relationship with your parents like?
Adoptive Mom? My relationship with my mom has always been good. She has always supported my choices and decisions that I have made in my life. My relationship with my father is complicated. We rarely see eye to eye and both think totally differently.

Adoptive Dad? My relationship with my father has always has its ups and downs, but he has also always been there for me when I needed him. My mother passed away when I was 14, but before that she and I were very close. I have a stepmother who has done her best to try to help raise me after my mother's death. Overall I think I have a good relationship with my parents.
What attracted you to each other?
We were both honest with each other and ready for a real relationship with no games. We are both respectful of each other's feelings and opinions.
Please describe your personalities:
Adoptive Mom? I am a genuinely positive person. I tend to look on the bright side most of the time. I tend not to jump to conclusions. I like to think things through and not make decisions too quickly. I like to be prepared or organized for things that are going to happen in my life, yet I have an easy-going, flexible personality.

Adoptive Dad? I am easy-going. I think about how things will affect others before reacting. I tend to be a very practical person. I treat others with respect as long as they don't take advantage of my family or me. I believe that family is one of the most important things you can have in life.
What are your hobbies?
Adoptive Mom? Sewing, doing crafts, cooking, taking pictures, putting puzzles together, gardening, riding 4-wheelers, riding our bikes, walks with our dog, camping, fishing, playing board and card games.

Adoptive Dad? Fixing things, building anything out of wood or metal, fishing, hunting, 4-wheeling in the mountains, camping, gardening, playing board or card games.
When you close your eyes and see yourself holding your precious baby in your arms what are your thoughts regarding the birthmother?
When our son was born, I always thought about what a blessing his birthmother was to us. Without her we would never be able to have child to share our love with. Birthmothers make one of the hardest decisions and she made it to benefit her child, not herself.
How will a child enrich your life?
Children seem to make us stop and think about the simple things in life. How a short 5 minutes of coloring with them can seem so therapeutic or a few snuggles and kisses can seem to make all the stress of being an adult disappear. They so innocently make life a lot brighter.
Why did you each choose the career path you decided on?
Adoptive Mom? I have always enjoyed children. I started babysitting when I was 8 years old and have never stopped! When I graduated high school I spent a summer working for a local daycare provider. Then I worked for 2 1/2 years in a daycare center until I opened my own daycare in our home. Working with children has always been in my life and now I am a paraprofessional for special education students in an elementary school. I can't imagine not working with children every day.

Adoptive Dad? Being a mechanic was just part of my life growing up. My father is a mechanic also. I enjoy working with my hands and being able to tear something apart and fix it. It is very fulfilling to me.


We have an extensive database of families that are currently waiting for the opportunity to adopt your precious baby.

CONTACT US TODAY
FOR YOUR FREE
NO OBLIGATION CONSULTATION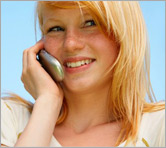 For Your FREE No-Obligation
Consultation1-877-550-3770

REQUEST A FREE ADOPTION INFORMATION KIT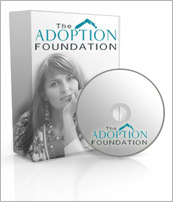 Your information is confidential.
Information will be mailed in an unmarked envelope.
Financial Assistance (as allowed by state law)
Information about our Free Housing for Birthmothers