Edward and Karen
Thank you for talking a look at our profile and considering us as the adoptive parents for your child. We admire your courage and strength in making such a selfless decision. If you choose us, rest assured that your child will not only be provided for, but will be enfolded in our love and support. Our hope is that, as you read more about us, choosing what is right for you and your child becomes easier.
Describe your childhood (adoptive mom & adoptive dad):
Adoptive Mom? Happy. I grew up in a middle class family. My father fixed TVs in our basement; my mother was a homemaker. She was a great cook and he could fix anything. I liked school, had lots of friends within walking distance of the house, and joined school activities. I wasn't great at sports, but I played the piano and generally had a good time. We inherited a mobile home from my uncle which we parked by a lake in NJ and we went there on weekends in the summer to swim and play games and hang out with friends.
Adoptive Dad? Growing up in Ohio was fun. Summers were filled with little league games, swimming, cycling, and visits to the ice cream stand. Each fall there was marching band and cheering on our high school's football team on Friday nights. Winter in the "snow belt" meant grand blizzards, snow forts, sledding, and hot chocolate.
Tell us about your home?
We have a beautiful home in the suburbs. It is a single family home in one of the best school districts in the country. The house has four bedrooms and an eat-in kitchen that opens into the family room. There is also a formal dining room, living room, butler's pantry, sunroom, screen room, and half bath on the first floor. Ed is in the process of finishing the basement. So far we have a very large extra family room. Our home is decorated in warm colors with soft fluffy furniture. Instead of a coffee table, we have a padded chest that opens. It holds blankets and is soft enough to sit on or put our feet on while we watch TV.
When you have a 3-day weekend, what do you like to do?
In the summer, we like to drive to the beach for a few days of sun and fun. We like to ride the waves, walk the boardwalk, and get ice cream. In colder weather we often work on home projects or have friends over.
Do you have pets? If so tell us about them?
We have three cats. Puddin' is all black and very friendly. He greets everyone. He is almost 20, he came to us with no front claws and only three teeth, but he is clearly the alpha cat and the two younger cats always let him eat first. The second cat, Casper, is an all-white ball of fur. He is three years old and wants to be petted constantly. To be sure we get the hint, he puts his head in our hands. He meows so much it feels like he's having a conversation with us. The youngest is a two year old female named Athena. She loves to hunt the monsters under the covers (a.k.a. our feet). She is our strongest and smartest.
What do you hope to teach your children?
We hope to teach them to find happiness in life. To learn to love and to allow themselves to be loved. To help them see the beauty in the world and help them become calm and competent problem solvers. Life is a combination of things we want to do, things we have to do, and things we have to deal with, but if at the core is acceptance of who we are and enjoyment of the love we have around us, life can be a wonderful journey. We hope to teach our children to be independent and to have integrity, to make their own way in the world and to be decent to those they encounter.
Describe your neighborhood?
Our neighborhood is suburban with soft rolling hills. There are many biking and hiking trails nearby so we can ride or walk without going on a high traffic road. The elementary and high schools are both within walking distance. The neighbors are wonderful; well educated, yet "do-it-yourself" kind of people. Everyone seems very involved with their children, and most houses have kids. We live within a short drive of multiple soccer, baseball, and football fields, as well as basketball, swimming, skating, gymnastics, and volleyball complexes. There is every kind of ethnic food available here and some very good yet reasonably priced restaurants. A slightly longer drive gets us to the beach or the mountains.
What will you tell your child about his/her birthmother?
We will tell the child that we are forever grateful to their birthmother. That she had the strength, dignity and integrity to do what she felt was the best thing she could for the child. That she loved her child because she brought him or her into the world. That she selected us to raise him or her. We will be able to answer this in more detail when we meet our birthmother and find out what her particular circumstances are, who she is, what her talents are, what she likes and what her dreams are.
It's Daddy's day - what activity do you want to share with your child?
My favorite Father's Days have been time where I could spend quality time with my kids. In the past, this has been going for a bike ride, working on a bookcase, or making a nice meal. It doesn't matter, as long as we are together, relaxed, and having a good time.
What kind of education are you hoping to provide for your child - Private or Public?
Karen attended private schools and Ed attended public schools. We live in the best school district in MD and one of the best in the nation. We would take full advantage of that and send our child to the public school. Our local schools offer a team for every sport (except curling I believe) as well as music and art programs.
How did you come to the decision of adoption?
When Karen was unable to conceive a child, it was the logical next option for us.
What faith will you raise your child?
Ed and Karen were both raised Catholic. We will raise our child Catholic. We both strongly believe that the world will be a better place if everyone treated others as they would want others to treat them. We will raise our children to follow the golden rule, and to be open to all members of society.
What kind of a relationship do you hope to build with your birthmom through her pregnancy?
We would like to get to know our birthmom as well as she will allow us to get to know her. We would also like her to let her get to know us. We think it will give her great peace of mind to get to know us better and to know that her baby is coming to our family. We would also like to know all we can about her so that we can answer questions from her child as he or she grows.
How did you meet?
We met at work. Our first conversation was all business and it was some time later, while waiting in the hall to speak to the same Vice President, that our conversation turned more social. We were pleasantly surprised to find that we had enjoyed the same movies, read many of the same books, and shared similar outlooks. An initial lunch, turned into a regular lunch, then phone calls on our separate ways home and our friendship grew. Eventually, Ed took the chance of jeopardizing the friendship to admit that he had fallen in love with Karen. She felt the same and the relationship took off from there. Since then, our lives have dovetailed beautifully. Things are simple. We want to be together, and we want to support each other's dreams. We want to build a life and family together.
What was your relationship with your parents like (adoptive mom & adoptive dad)?
Adoptive Mom? Even as a kid, I felt that I could tell my mother anything and that we could discuss everything together. My mother's approach to being a parent was to be a guiding friend. If she wanted to teach a lesson, she could always think of a story about one of her eight sisters to get her point across. My mom loved our summer vacations because then she was free to take us, my sister and I, on daytrips rather than hang around the house. She made sure we knew that she truly enjoyed or company. My dad taught us to swim, ride bikes and dream about the world. It is because of him that I decided to get a math degree. He thought that if you understand math, you can learn any science. He and I would have long chat sessions after everyone went to bed. We would talk about life, and the latest science theories he had read about.
Adoptive Dad? My parents taught me independence, hard work, and the value of education. My father was coach to my little league team. Both parents were at every Friday night football game, to see me play in the marching band. We went on annual family pilgrimages to Louisiana to visit my mother's family, to enjoy some "good Southern cooking", and to play with our cousins. They love visits with their grandchildren and look forward to our addition to the family.
What attracted you to each other?
Karen: First, I found him to be very handsome. Once we started dating I was overjoyed to discover that he was very easy to talk to and very easygoing. There was no drama, no angst, just simple fun. If something didn't turn out great, we still had fun just being together and trying it. Everything was an adventure simply because we were doing it. I loved that attitude.
Ed: I was attracted to Karen's intelligence, her bright smile that makes her eye's sparkle, and her amazing ability to recall every song lyric she's ever heard. Our conversations came easily and, before I knew it, she was my best friend. Being around her expanded my world. She introduced me to swing dancing, which fit right in with my love of big band music.

Please describe your personalities (adoptive mom & adoptive dad):
Adoptive Mom? I am patient and kind. I love to laugh and am very practical. I like to tell people "yes" and then find a way to make things happen. I am a very good problem solver and try to see issues from everyone's point of view before deciding how to handle them.
Adoptive Dad? I am friendly and non-judgmental of people. I love learning and sharing what I've learned. When on a task, I am focused and practical.
What are your hobbies (please share those you enjoy as individuals and those you enjoy as a couple):
Adoptive Mom? Swing dancing, music, walking, riding my bike, swimming, roller skating, reading, cooking, solving puzzles. I also like some of the classes at the gym, especially zumba.
Adoptive Dad? Woodworking, swing dancing, cycling, and reading.
When you close your eyes and see yourself holding your precious baby in your arms what are your thoughts regarding the birthmother?
THANK YOU! Because of the woman you are, our lives are so much richer. We will always be grateful to you and will always keep you in our thoughts and prayers.
How will a child enrich your life?
Immeasurably. The most important aspect of life is love and loving a child, sharing in each development will bring completeness to our lives and our relationship.
Why did you each choose the career path you decided on?
Adoptive Mom? I was very good at math and finance. Working as an actuary is the marriage of these two fields. I chose to be a health actuary because health is the fastest moving and most interesting of the actuarial fields. It also offers me the opportunity to contribute to helping the country find a solution to providing medical care to everyone.
Adoptive Dad? My father was an accountant. When I completed my application for college admission, I put that down as my prospective major, because that is what I knew. Once in college, I took a broad range of coursework, but found my accounting courses to be interesting, like a giant puzzle.


We have an extensive database of families that are currently waiting for the opportunity to adopt your precious baby.

CONTACT US TODAY
FOR YOUR FREE
NO OBLIGATION CONSULTATION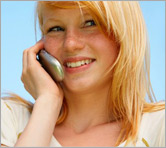 For Your FREE No-Obligation
Consultation1-877-550-3770

REQUEST A FREE ADOPTION INFORMATION KIT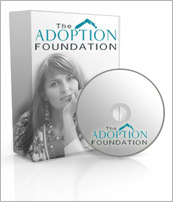 Your information is confidential.
Information will be mailed in an unmarked envelope.
Financial Assistance (as allowed by state law)
Information about our Free Housing for Birthmothers