Daniel and Lynne
We want you to know how courageous and strong we think you are for making this decision for your precious baby. Words can't express the respect and gratitude that we feel for you. Please know that our family will always remember your bravery and love! More than anything we want you to feel confident knowing that your baby will receive unconditional love, support and guidance.
Describe your childhood:
Lynne: Loving

Daniel: Playful
Tell us about your home?
Natural, comfortable, clean and it always smells like yummy, homemade food.
When you have a 3-day weekend, what do you like to do?
We like to take our canoe on the river, take our dogs hiking in the green belt, tend to our gardens, or relax in our backyard.
Do you have pets? If so tell us about them?
Yes, we have cuddly dogs, an adorable kitty and 6 goofy chickens that live in their coop in our backyard.
What do you hope to teach your children?
Compassion, love, confidence, forgiveness, emotional intelligence (EQ), social appropriateness, natural and healing lifestyle practices (such as gardening, cooking, yoga, laughter). We hope to support their natural curiosity while promoting their love of learning and desire to learn more.
Describe your neighborhood?
Family-friendly, within walking distance (or a quick drive) of several parks and schools as well as an organic grocery store, a fire station, a post office, delicious restaurants and multiple hospitals.
What will you tell your child about his/her birthmother?
That she was a strong and brave woman that loved him/her so much.
It's Daddy's day - what activity do you want to share with your child?
We will make something for daddy. We might make him a tie with poster board and string or homemade cookies.
What kind of education are you hoping to provide for your child - Private or Public?
Private through at least the preschool years. There is an amazing elementary charter school that is affiliated with Lynne's preschool that we will likely attend. We will also base our decisions on our child's interest. If he/she is into sports, we may choose a public school or if he/she is into art we may choose an art magnum school. We are both experienced teachers and we want the school to foster and support our child's innate interests.
How did you come to the decision of adoption?
It is something we have always wanted to do.
What faith will you raise your child?
We are spiritual people but nondenominational. We believe religion is a personal matter and one that each individual must truly feel in their own heart. We will teach our child acceptance of diversity and encourage her/him to explore their interests. If there is a specific denomination or religion that s/he is interested in, we will help her/him to learn about it and support her/him for believing in what s/he found to be most true for him/herself.
What kind of a relationship do you hope to build with your birthmom through her pregnancy?
One of trust and open communication.
How did you meet?
We met while we were both working at a preschool. He was the teacher in the 1-year-old room and I was working with 3 to 5-year-olds as well as directing the school program.
What was your relationship with your parents like?
Lynne: Communicative. Mom was nurturing and Dad was playful.

Daniel: Really good. I still talk with my mom daily and have a very loving relationship with my father.
What attracted you to each other?
Everything! Our attraction was physical, emotional, and spiritual. We have so much in common. Our hearts immediately opened when we met each other…it was as though we had known each other forever. We knew we were soul mates.
Please describe your personalities:
Lynne: Positive, nurturing, playful, compassionate, motivated, curious, organized, and loving.

Daniel: Positive, loving, capable, strong, funny, playful, creative, nurturing, and thoughtful.
What are your hobbies?
Lynne: Cooking, gardening, reading, swimming, hiking, canoing, playing in nature, playing with our pet, and learning about natural and healthy lifestyle practices.

Daniel: Blacksmithing, playing musical instruments (piano, guitar, banjo, drums, harmonica, etc.), wood working, gardening, reading, swimming, hiking, canoing, playing in nature, and playing with our pets.
When you close your eyes and see yourself holding your precious baby in your arms what are your thoughts regarding the birthmother?
Gratitude
How will a child enrich your life?
We imagine in every way possible. The child will help fill our home with even more laughter, love and playfulness. And, we will have even more reasons to play outside, cook yummy meals, read bedtime stories, enjoy bath time, etc.
Why did you each choose the career path you decided on?
Lynne: Because I love working with children and I love learning about child development and human development. It is the most meaningful work I have ever experienced and very clearly my calling.

Daniel: Because I love working with my hands, being creative, and building things from scratch. It was my father's trade and something I have always been interested in.


We have an extensive database of families that are currently waiting for the opportunity to adopt your precious baby.

CONTACT US TODAY
FOR YOUR FREE
NO OBLIGATION CONSULTATION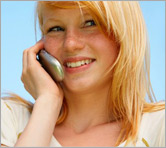 For Your FREE No-Obligation
Consultation1-877-550-3770

REQUEST A FREE ADOPTION INFORMATION KIT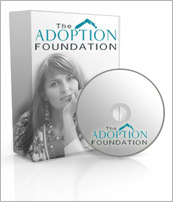 Your information is confidential.
Information will be mailed in an unmarked envelope.
Financial Assistance (as allowed by state law)
Information about our Free Housing for Birthmothers