Enrique and Anamaria
We hope that this letter gives you a sense of who we are, and that we would feel so blessed and honored to become the parents of your precious miracle. Although we know you are going through a lot right now, we wish only the best for you and your child. We would forever be grateful to you for making our dreams come true.
Describe your childhood (adoptive mom & adoptive dad):
Adoptive Mom? I was born and raised in Venezuela. I am the middle child out of three girls. I would describe my childhood as a happy time in my life. I have always had a very vivid imagination and remember my parents letting me dream. We were very close with our extended family, to the point that Sundays after mass we would always gather at my grandparents. We were lucky to have many pets (cats, dogs, birds, turtles, fish, bunnies and even one time little ducks - of course not all at the same time) which is probably why I have such a love for animals. My mom would always sing to us, one of our favorites was The Sound of Music. We were lucky to have very involved parents.

Adoptive Dad? I grew up in a loving home with encouraging parents that always made me believe that I could achieve anything I set my mind to. I spent much of my childhood with my friend outdoors in Venezuela either in the mountains or at the beach where I created friendships that are still strong today.
Tell us about your home?
Our house is part of a carriage (tree-house attached) home community. We are lucky that our house overlooks a small pond. It's a very peaceful community where many families live. The great advantage is that kids can run around and ride their bikes without having to be near a busy street. Basically, only residents access the streets around our house. We have a nice park across from our neighborhood and a Farm Park about three miles away. This park is amazing because you see many reindeers, rabbits, groundhogs, etc. We are Catholic and church is only a mile away. We have shopping area really nearby as well. So, while we live in the suburbs of a city, our house is in a quiet community where there is plenty to do.
When you have a 3-day weekend, what do you like to do?
We both love the beach, and we're extremely lucky that Enrique's mom lives literally five blocks from the beach. She lives about an hour from our house, so when a three day weekend comes along you will find us there. We take our dog along and we just love to ride our bikes, lay on the beach and if the water is not too cold we would certainly go for a swim.
Do you have pets? If so tell us about them?
YES! We have two amazing additions to our family. Oliver, the cat, has been with us for about eight years. He is not your typical cat. He is very friendly and sometimes you have to remind him that not every guest likes cats. Bruno, our Labrador dog, is only a year old. He is as sweet as they come. We've taken him to training classes and I am happy to report he is a well behaved dog and loves to greet everyone he sees. He is one friendly dog and maybe a little spoiled.
What do you hope to teach your children?
There is so much we would like to teach him/her. Our hope is that our child becomes bi-lingual (Spanish/English) like us and would become Catholic. We would teach him/her the value of family. We want our child to grow to be happy, to know you can achieve anything if you put your mind into it. The importance of being true to yourself, being kind to others, respect and the difference between right and wrong are all important to us as well.
Describe your neighborhood?
We live in a townhome community. It's about 40+ homes with a nice diversity from retired folks to just starting families. We're lucky to also have very close friends from Venezuela living in this community. There are many dog lovers and it's always fun to go out on walks and chat with everyone. I feel as we live in a safe neighborhood where we can count on our neighbors for help.
What will you tell your child about his/her birthmother?
From the moment we bring him/her home, we will share his/her adoption story. We will tell him/her that a wonderful lady carried him/her for nine months and did all in her power to make sure he/she grew inside her belly to be strong and beautiful. We would tell our child that she hand picked us to be his/her parents and when he/she is ready, we are open to communication with our birthmother.
It's Daddy's day - what activity do you want to share with your child?
Hiking! Going outdoors on an adventure is a perfect Daddy's day. We are lucky to have many trails near by, in which case I would take him/her out and make sure we talk and enjoy nature. Of course, that would follow with a trip to the ice-cream shop.
What kind of education are you hoping to provide for your child - Private or Public?
Most likely we would look into a catholic private school. It's important that we pass on our religious beliefs and our child has the opportunity to get the best education possible.
How did you come to the decision of adoption?
At age 11, Anamaria underwent a bone marrow transplant due to a disease called Myelodysplastic Syndrome (blood type cancer). As part of her treatment, she had to endure radiation and chemotherapy damaging her ovaries. Anamaria beat cancer and has been cancer-free for over 22 years! Enrique and Anamaria long to be parents, after much discussion they both believe adoption is the way to go.
What faith will you raise your child?
Catholic.
What kind of a relationship do you hope to build with your birthmom through her pregnancy?
Through the pregnancy, we want our birthmother to feel comfortable reaching out to us. We want her to know us as we would like to reassure her about her decision. It's an emotional process for everyone so we want her to know we are there for her. Hopefully, building trust and securing a new relationship.
How did you meet?
We actually don't remember officially meeting, as we went to many of the same parties during high school. Anamaria went to school with Enrique's cousin and we both remember having a little crush back then. Eventually, Enrique came to the States for college. In one of his visits, we connected and the rest is history.
What was your relationship with your parents like (adoptive mom & adoptive dad)?
Adoptive Mom? My parents are very important part of my life still. I can talk to my dad for hours. We always went for long walks and when we're together now we go on morning walks. My mom has always wanted us to be the best we could be, so she has always been the one pushing us through any challenges or cheering us on.

Adoptive Dad? I am very close with my parents. Unfortunately my father passed away over 10 years ago but I would consider him to be my role model and example of the type of father I want to become. My mother is a wonderful caring woman that I am very close to today. We speak daily and we try to see each other as often as possible.
What attracted you to each other?
It just worked! Enrique is smart and always makes me laugh. Anamaria is smart, kind and has always a smile on her face.
Please describe your personalities (adoptive mom & adoptive dad):
Adoptive Mom? I consider myself a kind, fair, creative go getter with a smile on my face if possible. :-)

Adoptive Dad? I am honest, caring and believe in treating others like I would like to be treated. I am outgoing and love hanging out with friends and family.
What are your hobbies (please share those you enjoy as individuals and those you enjoy as a couple):
Adoptive Mom? I love to practice yoga and on occasion I go for a quick run. I have fun with home décor and fashion. As a couple we love going to the movies, going to the beach and hiking. We have too much fun taking our dog on hikes.

Adoptive Dad? I love photography and am fortunate enough to work in the visual arts so I get to live my passion. I also enjoy the outdoors and working on projects around the house.
When you close your eyes and see yourself holding your precious baby in your arms what are your thoughts regarding the birthmother?
THANK YOU! I think having this miracle in our arms is the most precious present we could have even received and we would forever be grateful to you for granting us the opportunity to be what we both long to be - parents.
How will a child enrich your life?
A child would make our family complete. He or she would allow us to grow as a couple and plant a seed for a better future.
Why did you each choose the career path you decided on?
Adoptive Mom? I am a very creative individual but I also like numbers. I graduated from a business school and pretty much fell in love with Marketing. Marketing is a perfect blend between creative and numbers! I've been one of those lucky ones that actually practice what I went to school for.

Adoptive Dad? I have always loved the visual arts and when I was completing graduate school I was fortunate enough to have the support of my family to follow my dreams. Over the last 11 years I have had the opportunity to grow my business and do what I love on a day-to-day basis.


We have an extensive database of families that are currently waiting for the opportunity to adopt your precious baby.

CONTACT US TODAY
FOR YOUR FREE
NO OBLIGATION CONSULTATION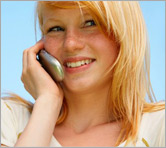 For Your FREE No-Obligation
Consultation1-877-550-3770

REQUEST A FREE ADOPTION INFORMATION KIT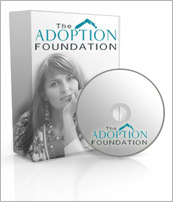 Your information is confidential.
Information will be mailed in an unmarked envelope.
Financial Assistance (as allowed by state law)
Information about our Free Housing for Birthmothers