Joshua and Eileen
We truly admire your decision, courage, and strength in finding your precious, beautiful baby a loving home. Your trust in sending us your child is a true blessing and a special gift from above and we could not thank you enough for such an opportunity. We pray that the Lord will give you peace and comfort in knowing you have made the right decision for your child, and that He truly does have a divine plan for us all, even if it is unclear at times.
Describe your childhood (adoptive mom & adoptive dad):
Eileen: My mother is from Mexico and my dad was in the US Navy. They met at a zoo in Mexico City and fell in love. They raised my two sisters, my brother, and me in Texas. My childhood was supportive, happy and healthy. My family loved me, let me follow my dreams and have always been there for me.

Josh: My childhood was positive. My parents were very loving, supportive, nourishing and happy. My mom and dad took us on vacations exploring America. I have been skiing in Aspen, white water rafting in Colorado, snorkeling in Hawaii and many more places. I enjoyed camping with my dad and had lots of fun during my childhood.
Tell us about your home?
Our home is perfect for your bundle of joy. It is cozy, in a safe neighborhood, and has friendly neighbors. We live by several parks, hiking trails, not too far from the beach, community center, swimming pools, and a very good school district. The backyard is spacious and has plenty of room to put a swing center in. It is has a lovely kitchen, where we make homemade dinners and eat at the dining table as a family. It is a perfect place to relax and enjoy each other.
When you have a 3-day weekend, what do you like to do?
We like to spend the day with family and friends or relax and enjoy the comforts of home. We play board games, go see a movie, or have family get togethers at least once a month.
Do you have pets? If so tell us about them?
We have a very sweet and calm dog that does well with children. We also have two bunnies.
What do you hope to teach your children?
We hope to teach them love, good morals and values, Christian faith, and the importance of family and friends with the foundation of a good education.
Describe your neighborhood?
Clean, safe, family-friendly neighborhood adjacent to various stores, restaurants, parks, community centers, and churches.
What will you tell your child about his/her birthmother?
That she was a very strong, brave and beautiful lady who loved her child so much. She wanted the best opportunities life had to offer for her child, but she was unable to give them to him or her at the time.
It's Daddy's day - what activity do you want to share with your child?
I would do activities that are fun like playing catch, going to the children's museum, park or zoo, or going swimming. It doesn't really matter as long as our child is happy and getting quality bonding time.
What kind of education are you hoping to provide for your child - Private or Public?
We would like to send our child to a private preschool that is highly rated for encouraging young developing minds. After that, he or she would most likely attend public school because we live in a very good school district.
How did you come to the decision of adoption?
We had trouble having a child of our own for multiple years and always talked about adopting a child. My sister adopted a little girl and we all love her so much, that it was also our intentions to adopt a loving child to join our family.
What faith will you raise your child?
Christian/ Methodist. We attend church regally and Eileen is involved with the summer vacation bible school.
What kind of a relationship do you hope to build with your birthmom through her pregnancy?
I hope we can have a semi-open relationship through emails, photos and/or cards.
How did you meet?
We met through a dating website. Our first date was at a baseball game and we hit it off very well. We dated for a year and then got married.
What was your relationship with your parents like (adoptive mom & adoptive dad)?
Eileen: My relationship with my mom and dad is very good. We are all close and continue to love and support each other.

Josh: They are very supportive, caring, and gave me the best childhood a kid could ask for. They live close to me and are there for me when I need them.
What attracted you to each other?
We both share common hobbies, values and beliefs. We come from stable families and enjoy spending time together. We work well with each other and support each other. We love one another more and more every day and are best friends.
Please describe your personalities (adoptive mom & adoptive dad):
Eileen: Friendly, creative, loving and easy-going.

Josh: Intelligent, a stable provider, funny, strong-hearted person.
What are your hobbies (please share those you enjoy as individuals and those you enjoy as a couple):
Eileen: Singing, dancing, acting, animals, cooking, games and artistic outlets

Josh: Games, sports, movies, hiking, camping, and BBQing
When you close your eyes and see yourself holding your precious baby in your arms what are your thoughts regarding the birthmother?
I'm thankful and appreciative of her decision to give us such a wonderful gift from heaven, yet sympathetic to what her feelings may be as well.
How will a child enrich your life?
They bring an abundance of love, joy and happiness to a home and family. Children teach you about yourself as much as you teach them.
Why did you each choose the career path you decided on?
Eileen: I am a music teacher because I have always loved music, children and learning. I am blessed that I get to do what I love and am able to sing everyday. I also have holidays off and summers off to take care of my family.

Josh: I am a nurse because I wanted to make a difference in people's lives. I like helping people in their time of need. It is a very stable job with good benefits and plenty of time off to spend with my family.


We have an extensive database of families that are currently waiting for the opportunity to adopt your precious baby.

CONTACT US TODAY
FOR YOUR FREE
NO OBLIGATION CONSULTATION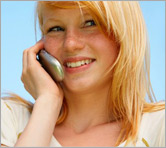 For Your FREE No-Obligation
Consultation1-877-550-3770

REQUEST A FREE ADOPTION INFORMATION KIT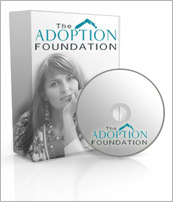 Your information is confidential.
Information will be mailed in an unmarked envelope.
Financial Assistance (as allowed by state law)
Information about our Free Housing for Birthmothers