David and Cynthia
As you make your brave decision we hope that knowing how loved and well taken care of your child would be with us be will help you feel comforted. We wish all the best for you at this time and throughout your life. Again, thank you for helping our dreams come true.
Describe your childhood (adoptive mom & adoptive dad):
Cindi: My childhood was happy, busy and took place in a home where there was a lot of love and safety. I have three older brothers that protected me and tortured me! I spent a lot of my childhood involved in sports and music and had parents that very rarely missed the chance to see me play or perform. It was important for my parents that we have a close relationship with our extended families as well, so we made many long car trips to visit family. In my family we love to laugh and I remember many nights just sitting around the dinner table laughing together.

David: My childhood was awesome! I played soccer, studied music and on the weekends we enjoyed spending time together as a family. I liked to "play wrestle" with my dad and watch soccer with him. I had fun preparing dinner with my mom and sisters and washing the dishes with my dad after. Sometimes we would simply watch a movie on the couch and just enjoyed being together.
Tell us about your home?
Our home is two stories with a nice grassy front yard and a great backyard for entertaining family and friends. We literally live across the street from a large park with a playground. There are four bedrooms, a den, a large family room and three bathrooms in the home. We have pictures of our families all over the house because that is what's most important to us.
When you have a 3-day weekend, what do you like to do?
If we can get away, we love to travel and visit either a new place or family. If we stay home and aren't with family, we try to take the time to spend a complete day together, like a date-day, going to the beach, movies, to see a play and try out new restaurants. As much as we love to be with family, we also really enjoy just spending quality time together.
What do you hope to teach your children?
Cindi would like to teach her child what her mother taught her: the importance of being honest, loyal, and dependable. Of course Cindi is also excited to play sports and share her love of music and theater with her child.

David can't wait to teach his child to swim and dive and enjoy the water as much as he does. He also can't wait to teach him/her all there is to know about his favorite sport, soccer. Being an engineer, David loves math and science and is excited to help his child with homework!

Together we hope to be able to teach our child about our two cultures so that he/she will feel as connected with their family in Spain as they are with the family here in the U.S.
Describe your neighborhood?
Our neighborhood is very safe and full of single family homes and large parks with both playgrounds and sports areas. We are lucky to have Cindi's best friend from childhood living just a few streets away and other wonderful neighbors. There are a variety of great schools close by and all sorts of community activities happening all year long.
What will you tell your child about his/her birthmother?
We will tell our child that their birth mother was a wonderful, unselfish woman that loved her baby so much she wanted a happy, healthy, safe home for him/her to grow up in and at that time in her life she wasn't able to provide those things, so she courageously chose us to be their family.
It's Daddy's day - what activity do you want to share with your child?
A whole day with my child would consist of going to the beach, playing in the water, building sandcastles and playing soccer on the sand. It would also be fun to play a game of chess and other board games as well as have a yummy lunch or dinner!
What kind of education are you hoping to provide for your child - Private or Public?
We have numerous options around our home when it comes to both private and public schools. We believe that the public school system here is wonderful and there is even an elementary school that is Spanish speaking we may consider when the time comes; we are however, open to the option of private schools. In the long-run we also plan on setting aside money for college because in both of our families we were taught that education is very important.
How did you come to the decision of adoption?
After many years of fertility problems and researching the various ways we could grow our family, adoption always felt like the right choice. There may be added challenges when adopting a child, but we feel strong enough to face those challenges and we know we will be able to love the child just as if it were our own biological child.
What faith will you raise your child?
We will raise our child in the LDS (Mormon) religion.
What kind of a relationship do you hope to build with your birthmom through her pregnancy?
We hope to have a close enough relationship with the birth mother so that when the time comes she will feel at ease with the decision she's made and will know how much her child will be loved and cared for.
How did you meet?
We met as we were both serving LDS (Mormon) missions in the Canary Islands in Spain. As missionaries we became friends and once we were both home (one in California, the other in Barcelona, Spain) we started emailing back and forth. Eventually we made trips to visit one another and not only fell in love with each other, but also with the other's family.
What was your relationship with your parents like (adoptive mom & adoptive dad)?
Cindi: As crazy as it sounds, when I was growing up I usually preferred to stay home and play cards or go to dinner and a movie with my parents instead of going out with my friends. My parents always made me feel special and loved; they were my best friends and they still are today.

David: I am the oldest in my family and I have always had a very open and loving relationship with my parents. My mother is the sweetest, most unselfish person I know and my father is my idol. Even though I am far from them we still make it a propriety to Skype every Sunday.
What attracted you to each other?
At first, there wasn't as much attraction as there was respect; as missionaries we worked together teaching and doing service and we found that we each respected the other's way of teaching and willingness to serve. Later on, it's interesting, but we were both attracted to the same thing, the self confidence of the other. We weren't two ego-maniacs or anything, we were just both mature enough to know who we were and what we were capable of.
Please describe your personalities (adoptive mom & adoptive dad):
Cindi: I like to have structure and I like people to know I am dependable. I am also very creative and happy, especially, when I'm with my family.

David: I have a strong personality in the sense that I am confident in what I do and what I believe in. Although I'm confident, I have to confess that I am also as soft as a teddy bear on the inside. I am outgoing and love to make new friends.
What are your hobbies (please share those you enjoy as individuals and those you enjoy as a couple):
Cindi: I love to watch old movies, work on DIY projects, home decorating, and going to the beach. As a couple we love to go to the beach, paddle-board, cook together, play card games and travel.

David: I love being active, swimming, playing soccer and biking. I also love to play chess and tutor kids in math and science if I get a chance.
When you close your eyes and see yourself holding your precious baby in your arms what are your thoughts regarding the birthmother?
Honestly, my first feeling towards the birth mother is gratitude. I will forever be grateful to the woman that gives my husband and me the opportunity to have a family. I will also pray that the birth mother is at peace with the difficult decision and hope that she will have a very happy future.
How will a child enrich your life?
There aren't words to answer this question! As anxious as we are to teach our child and love him/her, we know what we are going to learn and how we will grow through the experience of being parents will be immeasurable. We have love and happiness in our home now, but with a child in our lives there will be so much more!
Why did you each choose the career path you decided on?
Cindi: I enjoy working with people.

David: My father was an engineer and growing up I found that I loved all the same things he did like Math, Science and logical thinking. While I was going to school to be an Industrial Engineer I chose to major in Construction because I felt it was an area that would always have work and that would provide stability for my family.


We have an extensive database of families that are currently waiting for the opportunity to adopt your precious baby.

CONTACT US TODAY
FOR YOUR FREE
NO OBLIGATION CONSULTATION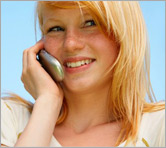 For Your FREE No-Obligation
Consultation1-877-550-3770

REQUEST A FREE ADOPTION INFORMATION KIT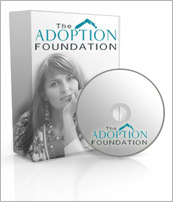 Your information is confidential.
Information will be mailed in an unmarked envelope.
Financial Assistance (as allowed by state law)
Information about our Free Housing for Birthmothers