William and Jada
We want nothing more than to complete our family with another child. We will allow your child the chance to explore their interests, learn about other cultures, and grow into the individual they are. There is a lot of laughter and fun in our house. We also look forward to staying in touch with you and sharing pictures and information about your child.
Describe your childhood:
Jada: I had a very happy childhood. I am the oldest of 3 children, and the only daughter. My family is extremely close; we enjoyed spending our free time walking through our woods, talking, or making up scenes to perform for the family. My parents worked hard to provide a good home for us, but took the time to make sure we knew we were important.

William: I grew up in the country with my parents, my older sister, and a dog. My parents were very loving and provided for our needs. My dad and my granddad were both mechanics so I spent a lot of time helping them work on cars and fix things around the house. At the time, a lot of it seemed kind of boring, but looking back, they helped teach me some handy skills, and lot of life advice, and how to be a man. My parents did not have an opportunity to go to college, so they made sure that we worked hard in school, but also let us do any school activity that they could afford. We had a lot of fun and I am still very close to my parents and sister.
Tell us about your home?
Our home is a safe, cozy environment great for any number of activities from entertaining friends and family to relaxing and reading a book. It is truly a comfortable house. It is a one-story ranch-style house located in a cul-de-sac. There is a big tree in the backyard that will be perfect for a tree house or tire swing one day. Before we became parents, we spent a lot of time renovating and making various improvements to the house. We take pride in all the changes and improvements we have been able to accomplish in the house.
When you have a 3-day weekend, what do you like to do?
On a perfect 3 day weekend, we may get out of town and visit the mountains or a nearby amusement park. It would also be a good opportunity for us to visit with William's family, who live 3 hours away. We actually have a 3 day weekend coming up soon, and plan to go to the beach with Jada's entire family. However, on a typical 3 day weekend, we may go to the zoo or a local park, or just relax and enjoy each other's company.
Do you have pets? If so tell us about them?
We have 2 cats, Johnny Ringo and Big Girl. We rescued both of them from a shelter. They have so much personality! Big Girl is the perfect lap cat. She could snuggle with you on the couch all day, if you let her. Ringo is more withdrawn, and takes a little while to warm up to new people. But once he is comfortable with you, he will climb on your chest and purr all night.
What do you hope to teach your children?
We hope to teach our children the value of family. We would not be the people we are today without the love and support of our families, and we want to pass that love and support on to our children. Also, we hope to teach them responsibility, both in fulfilling their duties to people, and in becoming productive citizens.
Describe your neighborhood?
Our neighborhood is the perfect place to raise a child. We live in a residential area that is very quiet, but within minutes from a mall, several shopping centers, parks, wonderful schools, and a community pool (we became members of it this year) and recreation center. On any warm afternoon, you can find many people at the neighborhood parks, walking their pets, or just enjoying the sun. People are amazed by how quiet and peaceful the neighborhood is since we are pretty close to the city center.
What will you tell your child about his/her birthmother?
A lot of this depends on the birthmother's wishes. The child will know as much about her as she desires. But, at the very least, the child will know that she loved him/her very much and had faith in us to raise her child. We have pictures of our daughter's birthmother in her bedroom, and talk to her about the love her birthmother has for her.
It's Daddy's day - what activity do you want to share with your child?
Daddy day will be a special day. We'll go outside for bike rides, walks, trips to the park, or swimming. I think it is good to explore the unknown, get exercise, and build lasting memories. Also, I believe that it is important to get away from the television and the smart phones and spend quality time and, of course, go get some ice cream.
What kind of education are you hoping to provide for your child - Private or Public?
This is an area of discussion for us already. We are zoned for some of the best public schools in the area. Depending upon the child's interests and talents, they may attend one of the magnet schools in town. Since Jada is a certified high school Science teacher, there is a possibility that we may home school. Our neighborhood has a very large and active home school community that gets together for field trips and other activities. Regardless of location, we will be very involved in their education.
How did you come to the decision of adoption?
We have wanted several children for a long time. We had discussed, while we were still dating, the possibility of adoption at some point. After being unsuccessful in conceiving, we decided not to do any treatments, but instead began researching adoption. The success stories we read about, and the information we gathered were encouraging and confirmed that this was the way to go in beginning our family. Our daughter was born in 2012, and we are ready now to complete our family.
What faith will you raise your child?
Our children will be raised Baptist. We were both raised in the church and learned many important lessons about values and morals. These values have stuck with us and have guided many of the decisions we have made throughout our lives.
What kind of a relationship do you hope to build with your birthmom through her pregnancy?
We would like to be there every step of the pregnancy, as much as she would like us to be and distance allows. We would like to at least be in phone contact with her, making sure she has everything she needs for the baby. However, a lot of the relationship we build will be on her terms, to make her comfortable. For our daughter, we were able to attend several doctor appointments and developed a close relationship with her birthmother.
How did you meet?
We met in May 2004, through a mutual friend. William was a drummer for a local college band, and Jada had a friend who knew the lead singer. We met right before the show, and spoke for a few minutes afterwards. William called Jada a week later, and we have been together ever since.
What was your relationship with your parents like?
Jada: I am very close to my parents. My dad was an excellent provider and is the spiritual leader of the family. My mom was a hard worker, and often did without so my brothers and I could have things. They instilled both my work ethic and love of family in me. Of course, we went through the rocky teenage years, but we remained close always. My mom is one of my best friends now.

William: My parents were not my friends growing up, but they were very loving. They instilled manners and the desire to work hard in my sister and me at a young age. As I got older, my parents gave me more freedom as I showed that I could be trusted with more responsibility. When I joined the Army at the age of 18, I believe it was one of the saddest and proudest days of my parents' lives. I have a great relationship with my parents. I only see them about once every 3-4 months, but we talk on the phone weekly.
What attracted you to each other?
We were at first attracted to each other's personality. We both like to laugh and enjoy being around people. As we got to know each other, we realized that we shared a similar background, beliefs, and values.
Please describe your personalities:
Jada: I am hard working, and determined. People say that I am cheerful and always look for the good in people/situations. I love to laugh, which causes me to be prone for joking around and being silly.

William: I was raised in a family that preached honesty, hard work, and respect. I believe that those values are still the foundation of who I am. From my mother I learned kindness, nurturing, and forgiveness. From my father, I learned pride, toughness, but also the ability to admit when I am wrong.
What are your hobbies?
Jada: I enjoy reading books, watching movies, and spending time outdoors on nice days. Over the past several years, I have taken up wreath making. This hobby has allowed me to flex my creative muscle and decorate for various seasons. I now make them for friends and family. As a couple, we enjoy working on home improvement projects, taking walks around the neighborhood, and playing video games, shooting pool, and bowling.

William: My hobbies are tennis, yard work, and working out. I enjoy any excuse to get outside on a nice day or anything that will keep me in the house on a bad day. When Jada and I are off, we like to go for walks, go shopping, do home improvements, and spend time with family and friends. We really enjoy being around each other no matter what we decide to do.
When you close your eyes and see yourself holding your precious baby in your arms what are your thoughts regarding the birthmother?
My main thoughts are thankfulness and gratitude. She will have blessed us more than she will ever know. By allowing us to complete our family, I will forever be in her debt.
How will a child enrich your life?
We want nothing more than to raise children in a happy, loving home where they have every opportunity to enjoy the good things in life. Raising another child will allow us to see the world through fresh, new eyes, as the child experiences all of their firsts in life. This child will complete our happy family. We have a lot of love that we are eager to share with a child.
Why did you each choose the career path you decided on?
Jada: I wanted to be a teacher since I was a little girl. I can remember lining my dolls up in a row and assigning them homework. When a Science position opened up at the high school from which I graduated, I jumped on the opportunity. I enjoy the satisfaction I receive from teaching students about various Science topics and helping them to see the importance and value of getting an education.

William: I chose to be a nurse because I like helping people when they need it most. I work in a neurology intensive care unit and help stroke and aneurysm patients get better. I recently graduated school as a Family Nurse Practitioner and I continue to work in Neurology as a stroke program coordinator. I see patients in clinic after they have had strokes and have helped improve stroke care throughout a large portion of our state.


We have an extensive database of families that are currently waiting for the opportunity to adopt your precious baby.

CONTACT US TODAY
FOR YOUR FREE
NO OBLIGATION CONSULTATION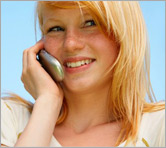 For Your FREE No-Obligation
Consultation1-877-550-3770

REQUEST A FREE ADOPTION INFORMATION KIT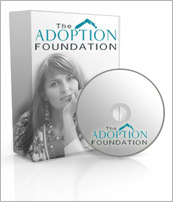 Your information is confidential.
Information will be mailed in an unmarked envelope.
Financial Assistance (as allowed by state law)
Information about our Free Housing for Birthmothers