Jamie and Carrie
We are Carrie and Jamie, and we call Ohio our home. We are a genuinely happy couple and feel very blessed for the wonderful life we live, yet we yearn for a little one to hug and kiss. We want his or her giggles to fill the air and little hand-prints on our glass door. A child would truly complete our lives and bring joy beyond measure.
Describe your childhood (adoptive mom & adoptive dad):
Adoptive Mom? My two younger brothers and I had very happy childhoods that were carefree and fun. We grew up on 3 acres in the country. We often played with the neighbor kids in the creek behind our house and rode bikes and skateboards on our driveway. We raised lambs and hogs as 4-H projects and showed them at our county fair. We grew up feeling loved, safe and secure every day. To provide for us, our dad worked long hours in road construction so his days off were very special and all about quality family-time. Our mom was a stay-at-home mom and always volunteered to help with swish-and-spit, field trips and parties at school.

Adoptive Dad? My parents divorced when I was six and my two sisters and I initially went to live with our mom. When I was 12, my mom was having trouble making ends meet so my sisters and I moved in with our dad and step-mom. Despite the divorce, we knew our parents loved us very much. I had three male cousins that I was particularly close with. In the summers, my sisters, cousins and I would all spent a lot of time at my grandma and granddad's farm where we would play whiffle ball. I fondly remember we would pretend we were professional baseball players and would keep even stats.
Tell us about your home?
We live in a three bedroom, one story home, which we custom-built in 2012. It sits high upon a hill overlooking neighboring farm fields. We have a home office, which enables us to work from home from time to time. We have put a lot of effort into making our home welcoming and comfortable and it has quickly become the hub of many social gatherings. We especially like to host brunch on the weekends for our family and friends. We have sixteen rolling acres so there is plenty of room for your child to run and play, fish, swim, hit golf balls, and climb trees.
When you have a 3-day weekend, what do you like to do?
When a 3-day weekend is approaching, we make sure we mow our grass and do other household chores during the week so they are out of the way and we have nothing but fun on the agenda for the weekend. Our favorite 3-day weekend involves packing up the tent and canoe and heading with our siblings and nephews to a nearby scenic river for a camp-out. We pitch the tent next to the river so we can go upstream and canoe past our campsite stopping for lunch. If we are not able to get away for the weekend for some reason, we will either host or attend a cookout with our family and friends and we'll also try to fit in a small home improvement project.
Do you have pets? If so tell us about them?
We do not have pets at this time.
What do you hope to teach your children?
We plan to instill in our child the strong work ethic that our parents instilled in us and teach him/her to set goals and work hard toward to achieve those goals. We will teach our child to save and spend money wisely so he/she will be financially responsible. We also plan to teach our child compassion, to have respect for others and for him/herself, to be honest and follow-through with his/her promises, and to be confident. Jamie also wants to teach our child to play golf, if he/she has the interest.
Describe your neighborhood?
Our neighborhood is actually a 100 acre farm that has been recently subdivided into lots ranging from 5-10 acres each. We bought two lots and were one of the first to build. The other lots are just now starting to sell so new custom-built homes are popping up around us. Large family farms surround our immediate neighborhood, yet we are only 10 minutes from the town in which Carrie works and we shop. We selected our property because of its peaceful, serene setting and it lies within a reputable county school district that is just down the road from us. Our school district will provide your child with a quality education and outstanding athletic opportunities.
What will you tell your child about his/her birthmother?
We will always be honest and speak positively about our birthmother; we don't want our child to have any negative feelings about being adopted. We hope to ask our birthmother what she wants us to tell our child specifically, but if we don't have that opportunity, we will share with him/her the information we do have and say that "your birthmother was not in the right place to raise a child when you were born. Your birthmother loved you so much that she wanted you to have the kind of life that you live now and she wasn't able to provide it to you. It was a difficult and courageous choice your birthmother made, but it was made out of love and because she felt it was best for you."
It's Daddy's day - what activity do you want to share with your child?
I would start the morning off by making my child silver-dollar pancakes like the ones my granddad used to make for me. Then, we would head out to the golf course and play nine holes. I would let my child drive the golf cart and we would break for lunch in the clubhouse. Once home, we would tell Mom all about our day.
What kind of education are you hoping to provide for your child - Private or Public?
Both Jamie and I attended public schools K through 12, so we plan to educate our child the same way. We will definitely encourage our child to further his/her education after high school whether that be by way of a traditional college education or a trade school, at the child's choosing, and we will support our child in such endeavors. We also believe that hands-on learning is very important and will try to incorporate learning experiences in daily life without our child even realizing he or she is learning. We also plan to introduce our child to new experiences, new places, and different people and cultures through family vacations.
How did you come to the decision of adoption?
After being unable to achieve parenthood on our own after four years of marriage, making the decision to adopt was easy. We knew that we were destined to be parents and that would we would be great ones, so we began looking for a company to help match us with a birthmother. We did not want to spend a lot of time and money on expensive fertility treatments that might not work. Instead, we wanted to proceed down the path that would certainly result in us becoming parents although we didn't know exactly when. Lastly, we do not believe that genetics are necessary to establish parent/child relationship; all it takes is love, which we have plenty to give.
What faith will you raise your child?
Christian. We plan to raise our child to know the difference between right and wrong and to live a good and moral life. We will teach our child to be honest and kind, to treat people with respect, to help those less fortunate, to follow through with his or her commitments to earn people's trust, and to establish quality, meaningful relationships with others.
What kind of a relationship do you hope to build with your birthmom through her pregnancy?
Ideally, we would like to meet the birthmother in person and be able to talk to her on the phone a number of times prior to the birth to create a mutual friendship. We would hope to be able to travel to the birthmother's location a few days prior to the birth so that we could spend some time with her before the birth and then be present for the birth itself.
How did you meet?
Jamie and I actually met through an online dating website. After weeks of emailing and a few telephone calls, our first date was set for lunch at an Olive Garden in my town. That date just so happened to fall on the snowiest day in January of 2007, and Jamie wanted to cancel because his car didn't handle well in the snow. I had heard something special in Jamie's voice and just had to meet him so I offered to drive the farther distance and meet Jamie at a restaurant nearer to his house. Jamie, being concerned about my safety, rejected that idea and ventured out into the storm. The date went very well and, as they say, the rest is history.
What was your relationship with your parents like (adoptive mom & adoptive dad)?
Adoptive Mom? My parents are the most supportive and loving parents someone could ask for. They are my best friends and a day does not go by without me talking to each of them. We are fortunate to live just minutes from my parents so we see them often. Whenever we tackle a project around the house, they are both right here to lend a helping hand. My dad grows 2 acres of sweet corn and plants a huge pumpkin patch each year. In the summers, we enjoy helping him tend to the crops so we can all share the bounty at harvest.

Adoptive Dad? I have a very close relationship with my mother. She lives about 30 minutes from us and comes to spend weekends with us from time to time. My mom and I are able to talk about anything with one another. She is very supportive of my decisions and is always there to give me advice when I need it. My dad suffered a stroke a few year back, which permanently affected his eye sight and neurological function. Unfortunately, his health condition adversely affects our ability to communicate with one another and limits his physical activity.
What attracted you to each other?
What attracted me to Jamie was his handsome good looks, the slight southern twang in his voice, his easy going attitude and his wonderful sense of humor. Jamie said he liked my laugh and my pretty eyes the most.
Please describe your personalities (adoptive mom & adoptive dad):
Adoptive Mom? Carrie is very outgoing and sociable and is always planning parties and get-togethers for family and friends. She is very caring and is always concerned about the comfort and well-being of those she loves. Carrie is extremely organized, financially responsible, very ambitious and hard-working.

Adoptive Dad? Jamie has a huge heart, is very patient, a great listener and gives really good advice. Jamie also has a way of making people feel at ease with his wonderful sense of humor, even if itís the first time they have ever met. Jamie is extremely creative and has the ability to make or fix just about anything. He will be a great role model for your child.
What are your hobbies (please share those you enjoy as individuals and those you enjoy as a couple):
Adoptive Mom? For the past year, I have been trying to become more physically fit so I have been working out with a trainer and trying to eat healthier. Jamie and I enjoy riding bicycles together on the bike trail that circles our town. When we built our home, we were able to create my dream kitchen in which I love to bake cookies, pies, and just about any sweet (which doesn't help with my attempt to become healthier). As a couple, we enjoy traveling, hiking, and photography and we try to combine those interests whenever we can. In the mornings, I like to watch the Today Show with a good cup of coffee in hand.

Adoptive Dad? Although Carrie and I share a lot of the same interests, I do have some individual hobbies, which Carrie does not necessarily enjoy, but I hope that our child will so we can share them together. For example, I enjoy a good round of golf and try to get onto the course as often as I can during the summer. I am very mechanical in my thinking and enjoy building Jeeps and motorcycles from parts. I also enjoy reading science fiction books on my Kindle. Lastly, Carrie and I enjoy working on woodworking and home improvement projects together so we can decorate our home and make it more functional and comfortable.

When you close your eyes and see yourself holding your precious baby in your arms what are your thoughts regarding the birthmother?
I will be extremely grateful for the precious gift she has just given us and will hold her in the highest regard. I will hope that she has gotten to know us well enough that she is at peace with her decision.
How will a child enrich your life?
Up until this point in our lives, Jamie and I feel like we have always been working hard for the future-- working for professional success, to create financial stability, and to build a beautiful home. We've reached those goals and are now so ready to simply enjoy the present. We feel a child will bring greater meaning to our lives, slow us down, make us take each moment by moment, bring us joy and happiness beyond measure, and allow us see the world with different eyes- through the eyes of our child.
Why did you each choose the career path you decided on?
Adoptive Mom? I wanted a professional career that would allow me to live, work and raise a family in my hometown rather than commute to the nearest big city for employment, so I chose to be a real estate attorney. I chose that career field because I am not argumentative and my personality does not fit well with me being a litigator in a court room. Instead, I tend to be very detail-oriented, which is necessary for drafting contracts, and I enjoy working in an environment where everyone works together and shares the same goal of getting a transaction legally documented and closed.

Adpotive Dad? Rather than me choosing my career, it somewhat found me. I was working for a telephone company installing internet in people's homes, and one day did an installation for a military veteran. We got to talking about how he had used military benefits to pay for college. Being a military veteran myself (U.S. Air Force), I came home that night and researched the VA benefits he was talking about. I was eligible so I quit my job and started college one week later. I choose information technology as my career field because of the experience I gained at the telephone company. It made me realize that I liked working with computers and networking equipment.


We have an extensive database of families that are currently waiting for the opportunity to adopt your precious baby.

CONTACT US TODAY
FOR YOUR FREE
NO OBLIGATION CONSULTATION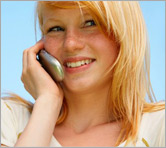 For Your FREE No-Obligation
Consultation1-877-550-3770

REQUEST A FREE ADOPTION INFORMATION KIT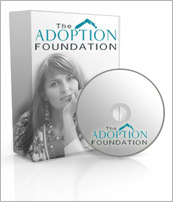 Your information is confidential.
Information will be mailed in an unmarked envelope.
Financial Assistance (as allowed by state law)
Information about our Free Housing for Birthmothers