William and Angela
Whether itís hiding all of someoneís left shoes, making pancakes for dinner, taking a spontaneous day trip to a neighboring island, or the biggest surprise of all, welcoming Will home early from a trip overseas, you can be assured your child would play the biggest part in every game, trip, and welcome home party.
Describe your childhood (adoptive mom & adoptive dad):
Angela: I was born and raised in Michigan and grew up in a large and very close-knit Italian family. We spent summer days on our family boat on the Great Lakes, and winters up north in the family cabin riding snowmobiles, ice fishing, and skiing. We often took family vacations with cousins, aunts, and uncles. My dad had a flexible schedule so he was always home with us after school and during long vacations while my mom worked. Some of my favorite memories are of my brothers and I running around the pizzeria we owned and him teaching me how to cook.

William: I was born and raised in Illinois. I lived with my biological parents, younger brother and grandfather until I was 16. We were and still are a very sports-oriented family. My brother and I participated in almost all organized sports and most of our nights and weekends were spent on the ball field. After my parents divorce, I moved to Southern California with my mother and brother, and at 17, I joined the military to see the world.
Tell us about your home?
We have a two story, three bedroom home with two and half baths and a good sized fenced in yard at the end of a quiet street in a military community. It is about 1800 square feet with a two car garage and plenty of room to play! Our small garden is full of tomatoes, parsley, onions, cucumbers, and basil; and Will takes pride in making sure the flower beds out front are kept tidy.
When you have a 3-day weekend, what do you like to do?
Three day weekends are usually spent like every other weekend! Saturday mornings usually start off with a 2-4 mile run around the old landing strip, then we might head to the beach with the puppies, hike, or go on a drive to watch the surfers and have a picnic on the sand. Or, depending on the weather, we might hop on a day flight to a neighboring island. Not all weekends are full of adventures though, sometimes we just relax at home with a good book or movie and a bowl of popcorn.
Do you have pets? If so tell us about them?
We have three very friendly dogs; an eleven year old border collie mix named Stinky we rescued from a shelter in California, a three year old golden retriever named Buddy, and a puppy named Peanut. We regularly take them to the beach, the dog park nearby, and run 2-3 miles with them a few times a week. All three have been through extensive obedience training and Buddy and Peanut are in the process of becoming AKC Certified Canine Good Citizens.
What do you hope to teach your children?
We hope to teach our child/children many things, but above all we want them to be honest, and have integrity and compassion for others.
Describe your neighborhood?
We live in a small military community with lots of little ones running around. There are three playgrounds within walking distance of our home, along with a few tennis courts, basketball courts, and an old golf course turned into a bark park.
What will you tell your child about his/her birthmother?
We will tell our child as much or as little about his/her birth parents as you are comfortable with. Regardless, he/she will know that of all the little ones in the whole wide world, we were chosen to raise and love him/her and that is a very special bond that cannot be broken.
It's Daddy's day - what activity do you want to share with your child?
I would love nothing more than to spend the day with our child at a beach building sandcastles, splashing around in the shallow warm water, looking for turtles, and hunting for the perfect seashells to bring home to Mommy.
What kind of education are you hoping to provide for your child - Private or Public?
We plan on enrolling our child in private school up through middle school/junior high so that he or she will have a solid foundational education. Then, he or she will transition to a public high school as we are firm believers that he or she will benefit from both the social and educational opportunities that a good quality public school can offer him/her.
How did you come to the decision of adoption?
We knew from the beginning that we wanted to have a family and instead of giving up when we realized we couldnít do it on our own, we did some research on foster care and adoption. One of our closest friends was adopted and after talking openly with her about it and her experiences, we knew adoption was what we wanted. It would not only allow us to have the family we have been dreaming of, but it would also give a child in need a loving, safe, and secure home in which to grow up.
What faith will you raise your child?
Our child will be raised with Christian values. Since Angela grew up Catholic and Will grew up in a Non-Denominational Christian Church, your child will get the best of both worlds! We will do our best to instill Christian values and a positive relationship with the church from early on.
What kind of a relationship do you hope to build with your birthmom through her pregnancy?
Our birthmom will be our highest priority. We want her to know that we support her 110% and would hope she would feel comfortable sharing her pregnancy with us; the good days and the bad days, the pictures, and the stress of it all. An open, trusting, and mutually respectful relationship is vital and we hope to build that with her. We want her to be confident in her decision to chose us as parents for her baby and know that above all else, she will always hold a special place in our hearts and family.
How did you meet?
We met online! Angela created a profile on a popular dating site at the urging of one of her friends so they could both see the guy her friend was dating (her friend lives out of state), and Will created a profile to meet new people after getting stationed in Southern California. One click led to another and we had our first date, then a second, and so on. A year later, we were married!
What was your relationship with your parents like (adoptive mom & adoptive dad)?
Angela: Even though we are separated by an ocean and a few thousand miles, we talk regularly on the phone and know what is going on with each other. They are always understanding, supportive, and respectful of everything we do.

William: I am very close with my mom and dad. There isn't anything we can't talk about. We talk multiple times a week by text and by phone about anything and everything. They always give their opinions and regardless of whatever is happening in their lives, they make time for me.
What attracted you to each other?
We knew right away upon meeting that we were each other's soul-mate. We were immediately drawn to each other; not only physically but on a deeper level as well. We were both extremely honest and forthcoming regarding where we were at in our lives, what we wanted, and the experiences that made us who we are. We knew right away that this was our chance at true happiness and we took it!
Please describe your personalities (adoptive mom & adoptive dad):
Angela: I am loving, caring, and generous with my time and actions. I am sincere and honest, and I value hard work and honesty. I take pride in doing everything I do to the best of my abilities and cherish the opportunities I have been given in life.

William: I am loving and determined; I am the prankster in the relationship and am passionate about protecting the people I love and faithfully serving my country.
What are your hobbies (please share those you enjoy as individuals and those you enjoy as a couple):
Angela: I love to learn so even though I am no longer a student, I still challenge myself to learn something new on a regular basis. Whether it is building my own website or trying out a new recipe, I enjoy the challenge of something new while keeping up with other hobbies like making scrapbooks of family vacations. I also really enjoy paddleboarding at the beach, hiking with Will and the puppies, reading, and baking. I have even started taking orders for baked goods like cakes, cookies, and breads for our friends!

William: I am an athlete by nature and love anything and everything about sports; playing them, watching them, or coaching them. I have recently taken up running. I ran an 8.5 mile race and am currently training for my first half marathon in June. I also help coach the pee-wee football league our friend's son plays on. Angela and I enjoy hiking, running together, and going to the beach. I also have become the official taste-tester for her when she bakes, which is my favorite hobby of all!
When you close your eyes and see yourself holding your precious baby in your arms what are your thoughts regarding the birthmother?
My heart would be filled with love, gratitude, and respect for the journey she has been on and the selfless decisions she made that brought this new life to us. There is nothing greater than the gift of life, and I will be eternally grateful to her for making the decision to let us love and raise her child.
How will a child enrich your life?
A child will infuse our lives with laughter, pride, and tears of joy. A child will make even the mundane day to day events (like getting groceries or washing the cars) a glorious adventure that we are more than ready to start. We already have the nursery ready with toys, clothes, and books just waiting for our newest addition!
Why did you each choose the career path you decided on?
Angela: I knew early on in my life that I wanted to be a teacher. It wasnít until a summer trip to Italy in 2001 (as part of a summer study abroad program) that I knew I wanted to teach special education. It was there that I met the absolutely most amazing teachers and students. My mentor challenged me to see the classroom differently and helped guide me to become the reason that students come to school every day. I love that I am able to make a difference in their lives.

William: I joined the military upon graduation from high school to see the world and serve my country. Eighteen years later, I am still doing these things and love every minute of it!


We have an extensive database of families that are currently waiting for the opportunity to adopt your precious baby.

CONTACT US TODAY
FOR YOUR FREE
NO OBLIGATION CONSULTATION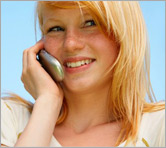 For Your FREE No-Obligation
Consultation1-877-550-3770

REQUEST A FREE ADOPTION INFORMATION KIT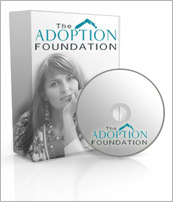 Your information is confidential.
Information will be mailed in an unmarked envelope.
Financial Assistance (as allowed by state law)
Information about our Free Housing for Birthmothers