Over 250 Families to Choose From
Following are the hopeful families that meet your criteria. If you want to learn more about them, simply click on their name(s) and you will be taken to their personal webpage with more photos and details of their life. Feel free to browse through as many as you'd like...they are all wonderful, pre-approved families just waiting to become parents.

Hello. We hope you are doing well and thank you for taking the time to read about us. This has to be a hard time in your life and we hope you have the strength to choose what is right for you and your child. Words cannot express the challenges you must be facing. We are grateful that you are willing to consider adoption for your unborn child; it shows true love. We have a lot of respect for you and your decision. We would like you to know that we would give your baby a loving home.
Child's Raised Religion: Seventh-day Adventist
Preferred Gender: Either
State: California

We will always provide and protect your child in every way possible. We will raise your child in a Christian home, with love, respect, and kindness. We look forward to watching your child smile for the first time, laugh, first steps, and watching your child grow. Even though we havenít met yet, we pray for you and your baby every night. This child will make our family complete and will be loved by so many of our family members as well. We are thankful you have taken the time to read our letter.
Child's Raised Religion: Seventh-day Adventist
Preferred Gender: Either
State: Iowa
REQUEST A FREE ADOPTION INFORMATION KIT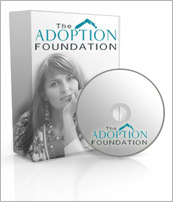 Your information is confidential.
Information will be mailed in an unmarked envelope.
Financial Assistance (as allowed by state law)
Information about our Free Housing for Birthmothers