Over 250 Families to Choose From
Following are the hopeful families that meet your criteria. If you want to learn more about them, simply click on their name(s) and you will be taken to their personal webpage with more photos and details of their life. Feel free to browse through as many as you'd like...they are all wonderful, pre-approved families just waiting to become parents.

What a brave and beautiful woman you are!! I am sure this is a very stressful time for you, making the most difficult and responsible decision for you and your unborn child. I admire you!! I know I will never experience the feelings, emotions, and sensations pregnancy brings over the course of nine months, but for as long as I can recall, I have cherished the idea of motherhood and raising a beautiful son or daughter to become a happy, mature, caring, empathetic, confident person.
Child's Raised Religion: Protestant
Preferred Gender: Either
State: Pennsylvania

We want you to feel comfortable and happy with your decision. The decision you are making is such a beautiful one, and we want to tell you how much we LOVE and respect you for your choice. If you choose us, your baby will grow up in a home filled with love. Your baby will have a big brother who is so very, very excited to have a little sibling. He asks us all the time when will he get a little... [Learn More]
Child's Raised Religion: Protestant
Preferred Gender: Either
State: Ohio
REQUEST A FREE ADOPTION INFORMATION KIT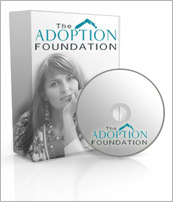 Your information is confidential.
Information will be mailed in an unmarked envelope.
Financial Assistance (as allowed by state law)
Information about our Free Housing for Birthmothers