Over 250 Families to Choose From
Following are the hopeful families that meet your criteria. If you want to learn more about them, simply click on their name(s) and you will be taken to their personal webpage with more photos and details of their life. Feel free to browse through as many as you'd like...they are all wonderful, pre-approved families just waiting to become parents.

We want nothing more than to show your child a beautiful, loving, fun home that they can grow up in and truly be themselves. We want to show them how to be an open, honest and caring person. We will be praying for you through this journey and hope that you know if you choose us we will raise your child in a large, loving family who is very supportive of our decision to adopt. They cannot wait for us to be parents!
Child's Raised Religion: Methodist
Preferred Gender: Either
State: Illinois

We are Charley and Christy and it is our hope that you will consider us as adoptive parents. While we do not know the position you are in, we are in awe of your decision to choose life. Even though neither of us knows what the future holds, we promise to provide a Christian home that is filled with unconditional love, a strong sense of family, opportunity and happiness.
Child's Raised Religion: Methodist
Preferred Gender: Either
State: Maryland
REQUEST A FREE ADOPTION INFORMATION KIT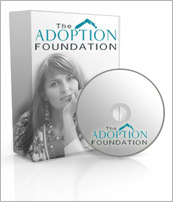 Your information is confidential.
Information will be mailed in an unmarked envelope.
Financial Assistance (as allowed by state law)
Information about our Free Housing for Birthmothers