Over 250 Families to Choose From
Following are the hopeful families that meet your criteria. If you want to learn more about them, simply click on their name(s) and you will be taken to their personal webpage with more photos and details of their life. Feel free to browse through as many as you'd like...they are all wonderful, pre-approved families just waiting to become parents.

We haven't met you yet, but we already respect you. What you're thinking about doing seems to us to be a beautiful thing. The fact that you are considering someone you would trust enough to raise your child is deeply significant. If you were to think that we might be those people, we absolutely appreciate what a huge deal that is. If you want to, we would love the chance to get to know you as a person and as your friends.
Child's Raised Religion: Jehovahs-Witness
Preferred Gender: Either
State: Washington
REQUEST A FREE ADOPTION INFORMATION KIT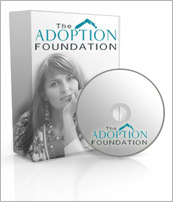 Your information is confidential.
Information will be mailed in an unmarked envelope.
Financial Assistance (as allowed by state law)
Information about our Free Housing for Birthmothers