Over 250 Families to Choose From
Following are the hopeful families that meet your criteria. If you want to learn more about them, simply click on their name(s) and you will be taken to their personal webpage with more photos and details of their life. Feel free to browse through as many as you'd like...they are all wonderful, pre-approved families just waiting to become parents.

The decision to pursue an adoption plan was probably not an easy one, but we would like to thank you for choosing this path. We admire your strength and courage and know that the baby will inherit these wonderful traits and we will make sure to nurture those qualities. We are excited to write to you as we would like to tell you a little about ourselves and why we think that we would be great parents for your baby.
Child's Raised Religion: Hindu
Preferred Gender: Either
State: Michigan
REQUEST A FREE ADOPTION INFORMATION KIT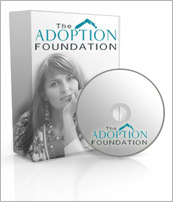 Your information is confidential.
Information will be mailed in an unmarked envelope.
Financial Assistance (as allowed by state law)
Information about our Free Housing for Birthmothers