Helpful hints on selecting a family for your baby
Have you found yourself pregnant at a time in your life when you don't think you can give a child all he or she deserves? Although you undoubtedly love your unborn baby, it might be better to put your baby's needs above you heart's desires to be a parent. If terminating this pregnancy is not an option for you, open adoption might be the best option for your baby and you.

It is pretty common in today's adoption world for a woman with an unplanned pregnancy to choose an adoptive family for her child. Now is the time to decide which qualities are the most important to me for my baby's family to have.

Sometimes, birthmothers look for families that had similar qualities to their own families, or they look for families that have qualities that their family lacked while growing up, and they often wished for. These are the questions you may ask yourself:


1. How important to me is it that my baby be raised in a 2-parent family?
For some birthmothers, not being able to provide a stable father is one of the main reasons for placing their baby in an adoption agreement. But for others, a single parent placement may be suitable if the parent can completely provide for the child.
2. Is it important to me that my baby has a stay at home parent?
For some young mothers choosing adoption, this is may be very important, as it is another thing they cannot give them. And for others, a stay at home parent is not quite as important. Some birthmothers may have longed for a stay at home Mom growing up and may want their child to have a stay at home Mom.
3. Do I want my baby to be an only child or do I want him or her to have siblings?
This question is a little more complext for one cannot predict the future. An adoptive family could have plans to adopt another child after yours and then for different reasons, it might not happen. Or they might only be planning on having one child and then circumstances could change. But there are some birthmothers who want to place their child with a family who does not have any children yet, maybe because they were the first and they want their child to be the first too. Yet, to other birthmothers this might not be as important. A birth mother who had older brothers or sisters or wished for them, may want older her child placed with a family that already has children.
4. Is religion a factor?
For some birthmothers religion is very important. If you were raised a devout Catholic, it might be important to you that your baby be raised by a family that is also Catholic. You may want your child to grow up with the same customs and traditions that you had as a child. To others, a loving environment is more important, and religion does not become an issue.
Before you begin meeting with and talking to couples, you should have an idea in your head as to what type of adoption you are looking for. Do you want a very open adoption with the ability to visit anytime? Or would prefer a scheduled visit once a year? Or do you think visits might be too tough for you to handle and that pictures and updates would simply be the best thing for you? Or do you think that anything would be too hard and that a closed adoption might be the best thing for you.
Searching for a family can be overwhelming. But, most times, when a birthmother sees the family that they are meant to be matched with, they know in their heart that it is right. No lists or profiles are needed, they simply know.
To view prospective parents eager to complete their families, please select one of the search criteria above.

We have an extensive database of families that are currently waiting for the opportunity to adopt your precious baby.

CONTACT US TODAY
FOR YOUR FREE
NO OBLIGATION CONSULTATION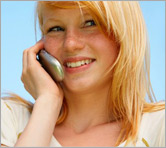 For Your FREE No-Obligation
Consultation1-877-550-3770

REQUEST A FREE ADOPTION INFORMATION KIT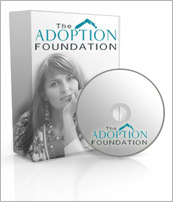 Your information is confidential.
Information will be mailed in an unmarked envelope.
Financial Assistance (as allowed by state law)
Information about our Free Housing for Birthmothers